Philippines Photo Gallery: Puerto Galera Wrecks
We took an underwater photography trip to the Philippines in December 2016. There are several shipwrecks just off the beach at Puerto Galera at Sabang. One is the wooden hull of a Vietnamese fishing boat. Another is the hull of a steel sailboat sunk by one of the local dive shops as an artificial reef.
Fish:
Giant frogfish, Antennarius commersoni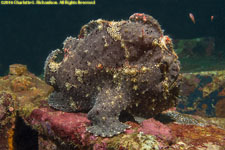 Emperor angelfish, Pomocanthus imperator
Moorish idol, Zanclus canescens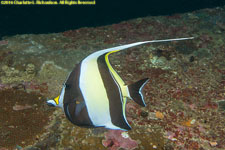 Tallfin batfish, Platax teira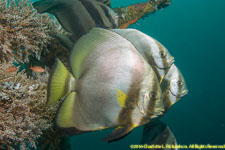 ---
©2016, 2017 Mermaid Underwater Photographic. All Rights Reserved.
Contact us at mermaid@underwater.org.
Last modified 26 February 2017