Tanana River
The Tanana River is a tributary of the Yukon River. Its headwaters are the confluence of the Chisana and Nebesna Rivers in eastern Alaska. The Tanana flows northeast near the border with the Yukon Territory, laterally along the northern slope of the Alaska Range paralleling the Alaska Highway, and then emerges into the marshy Tanana Valley and passes south of Fairbanks. Several tributaries merge in before the river empties into the Yukon near the town of Tanana.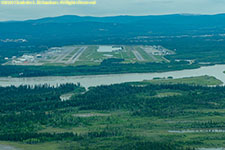 We rented a C172 from Proflite of Alaska in Fairbanks which Charlotte flew, with one of the flight school's instructors in the right seat, for the aerial photography.
Tanana River: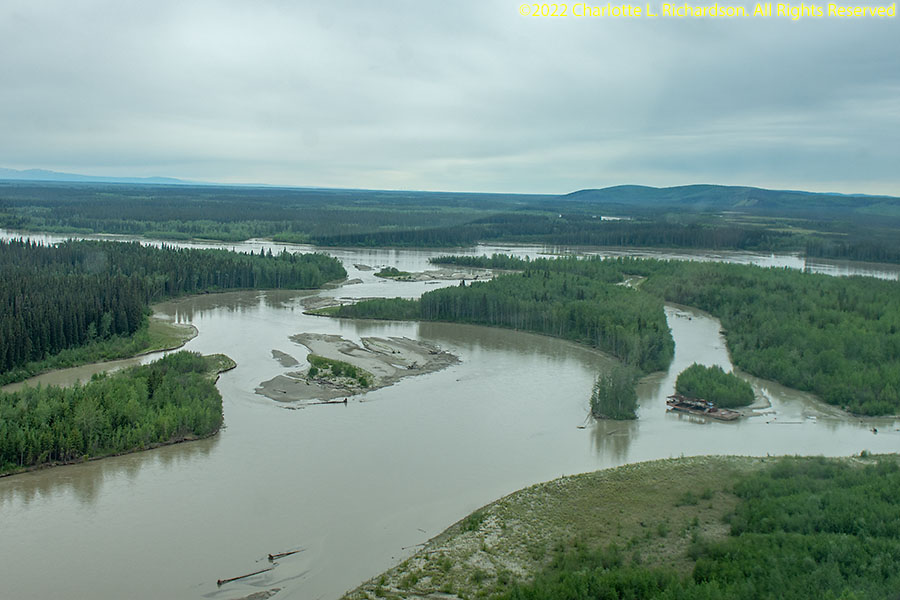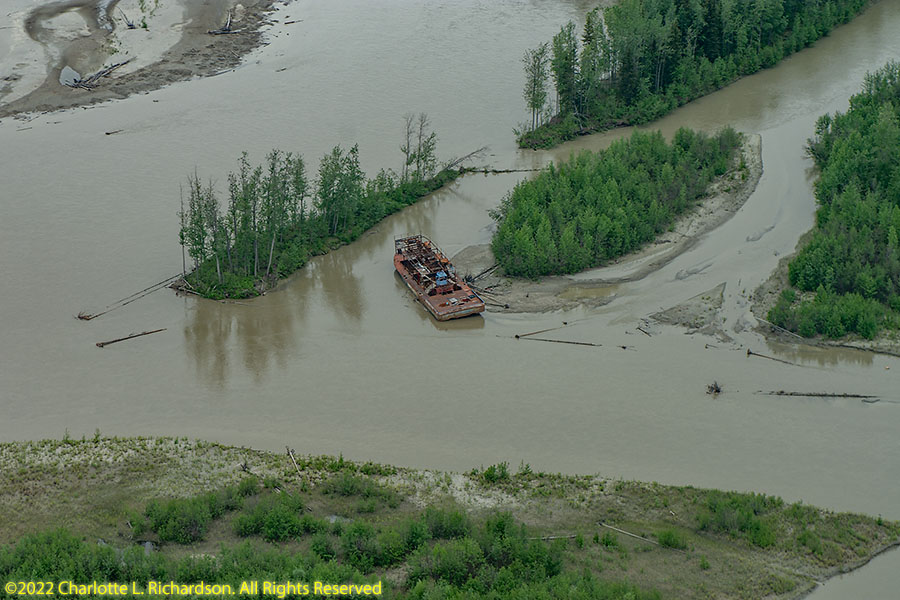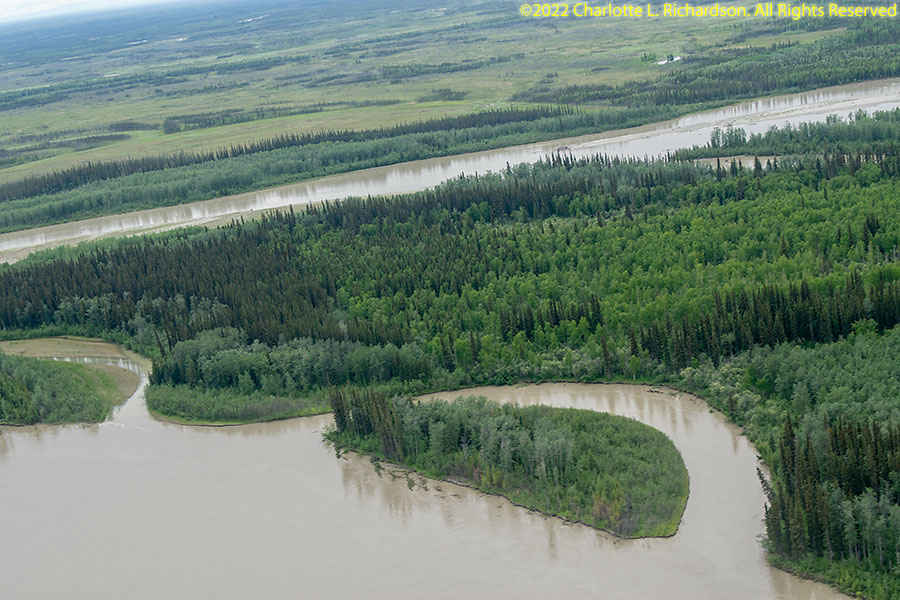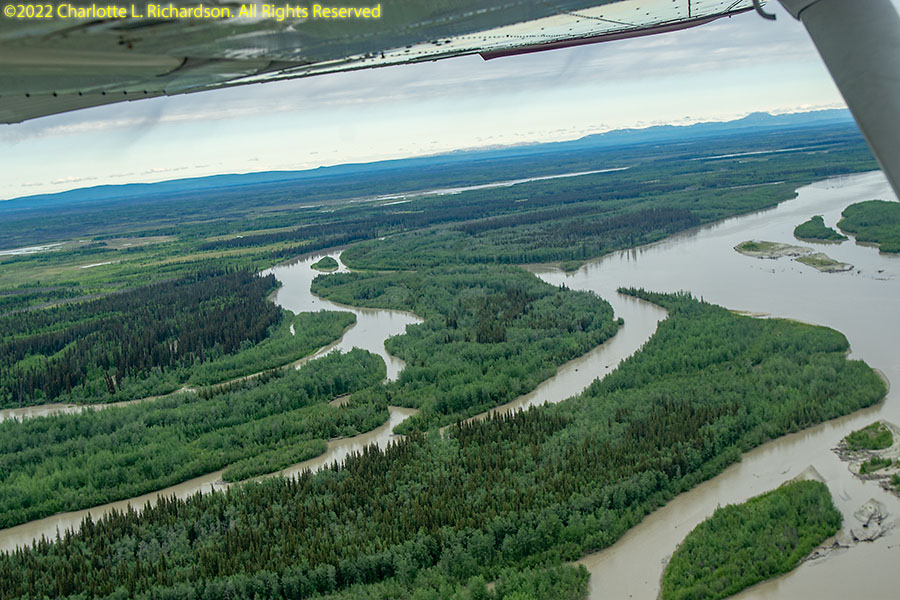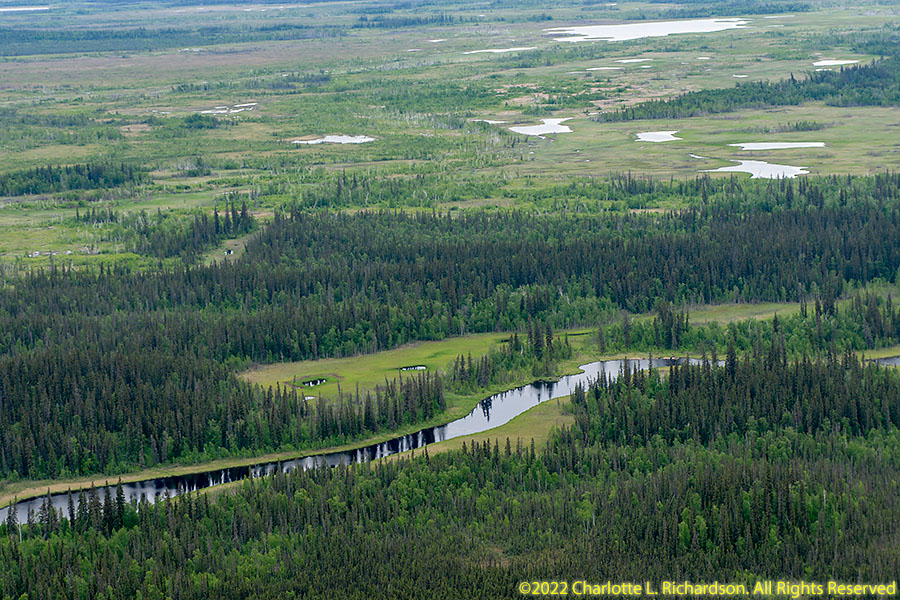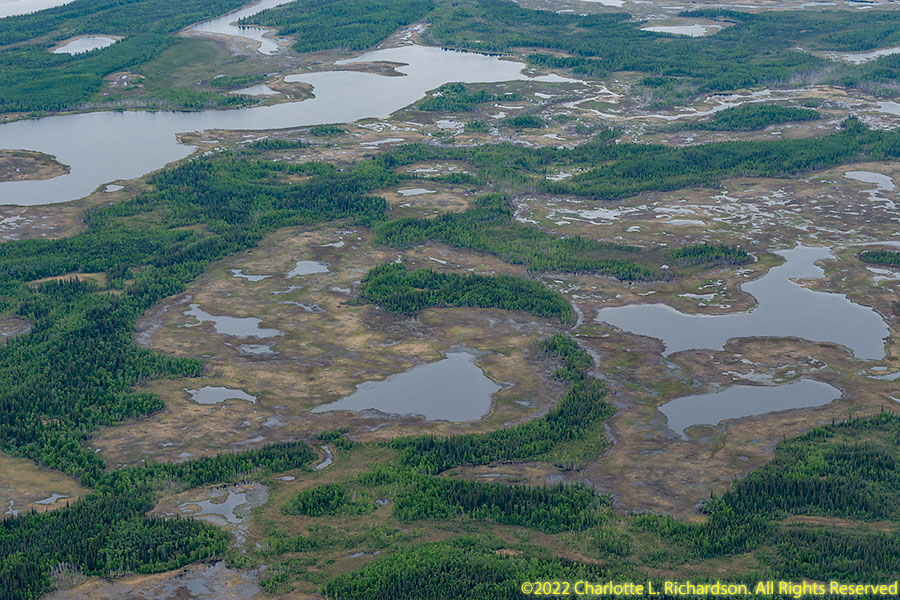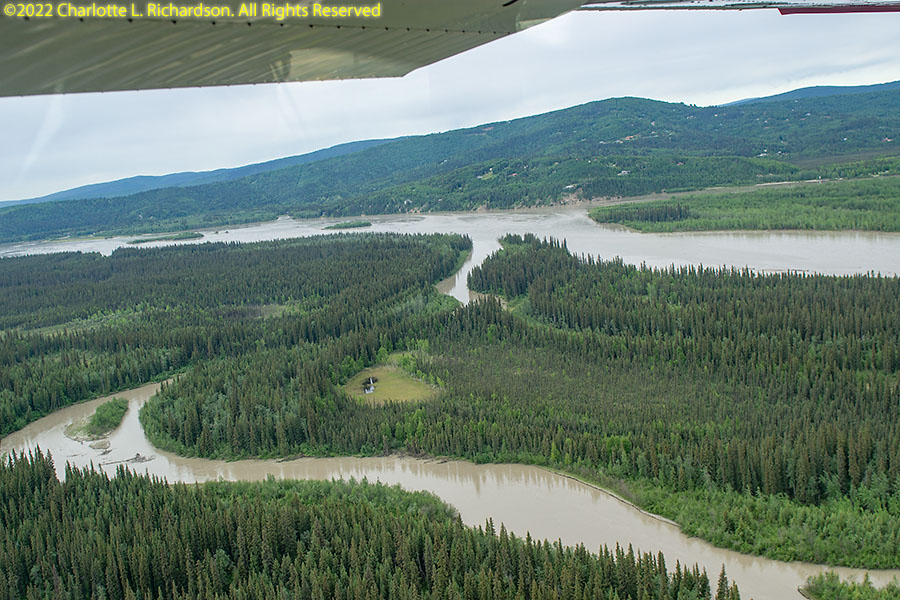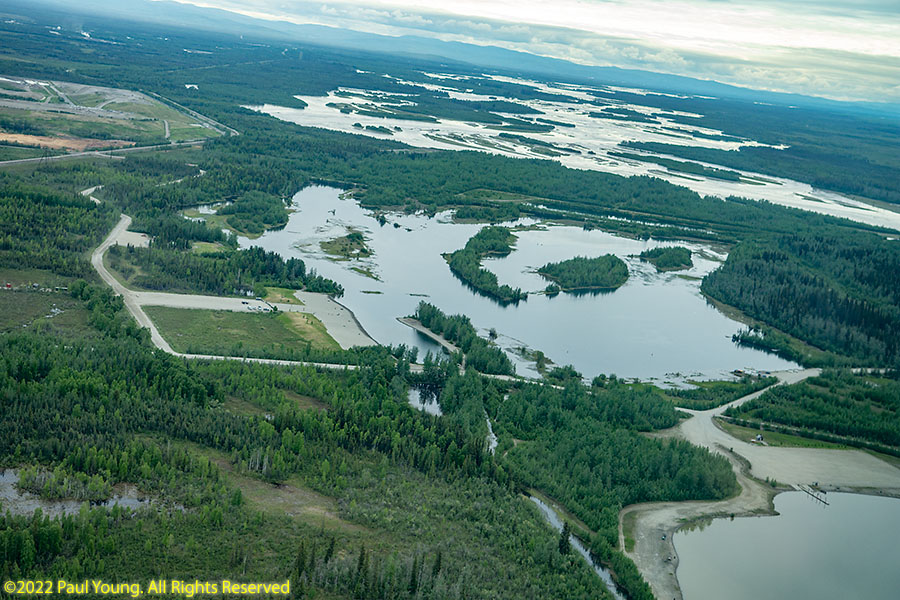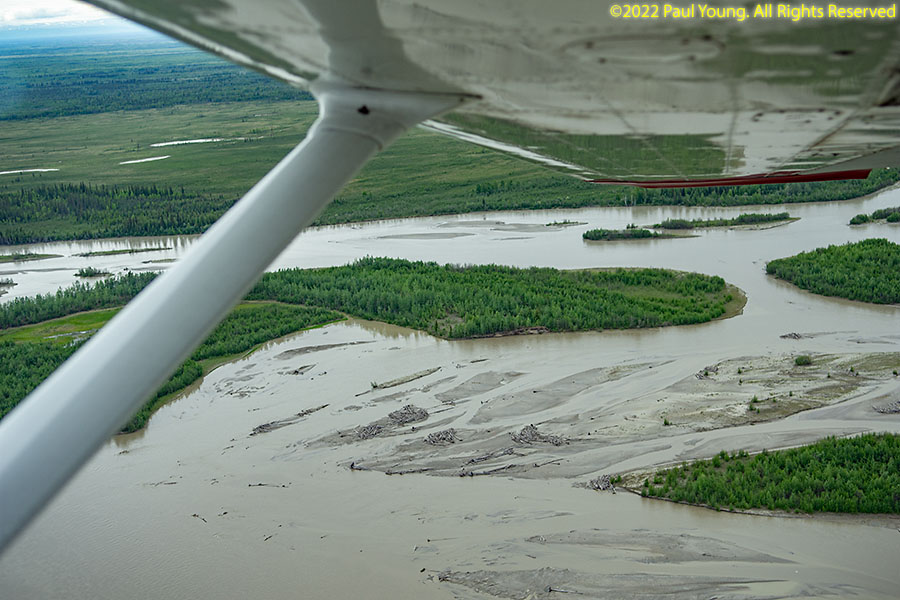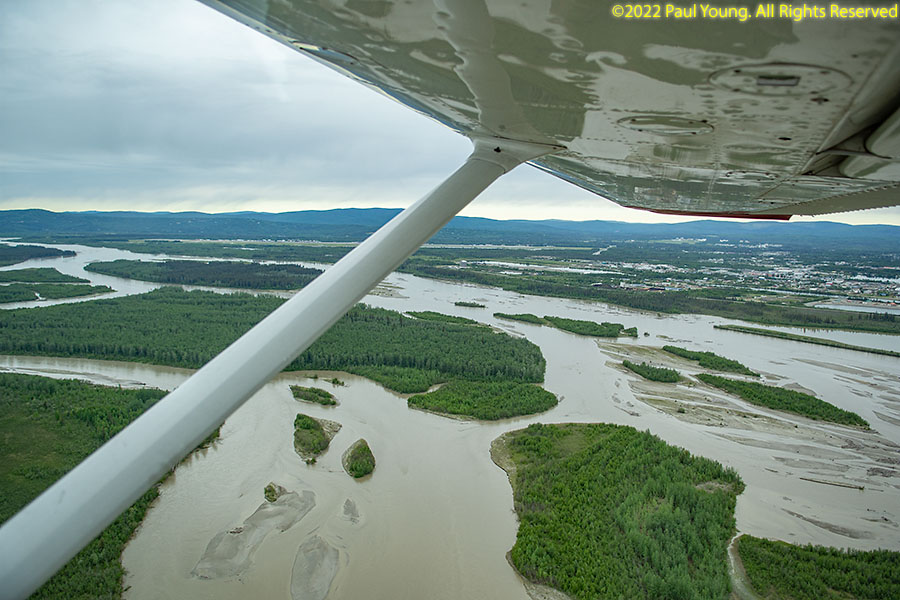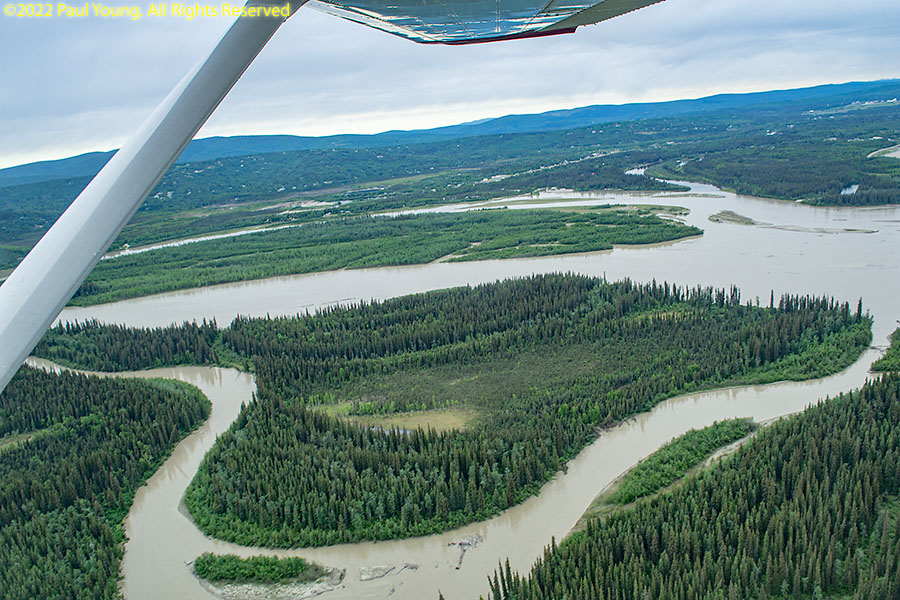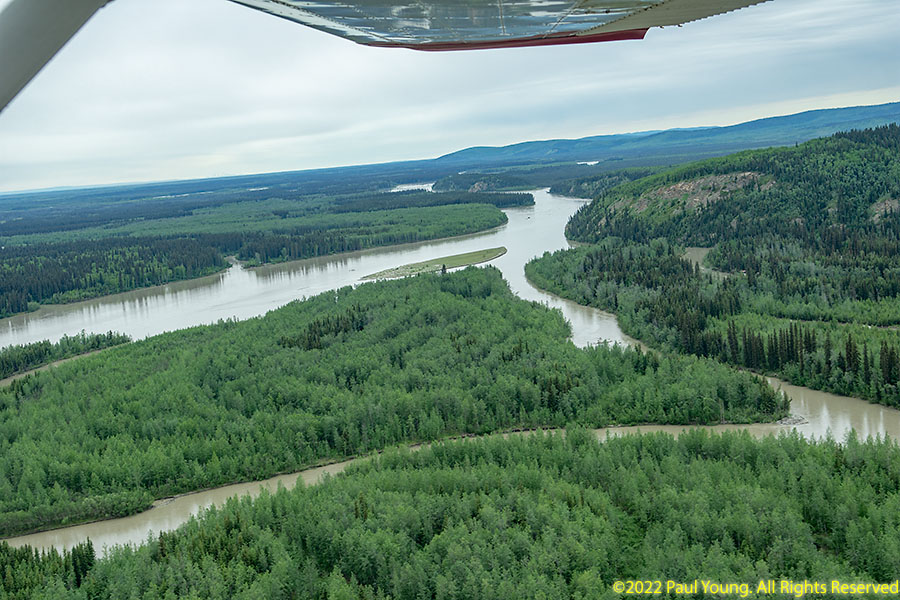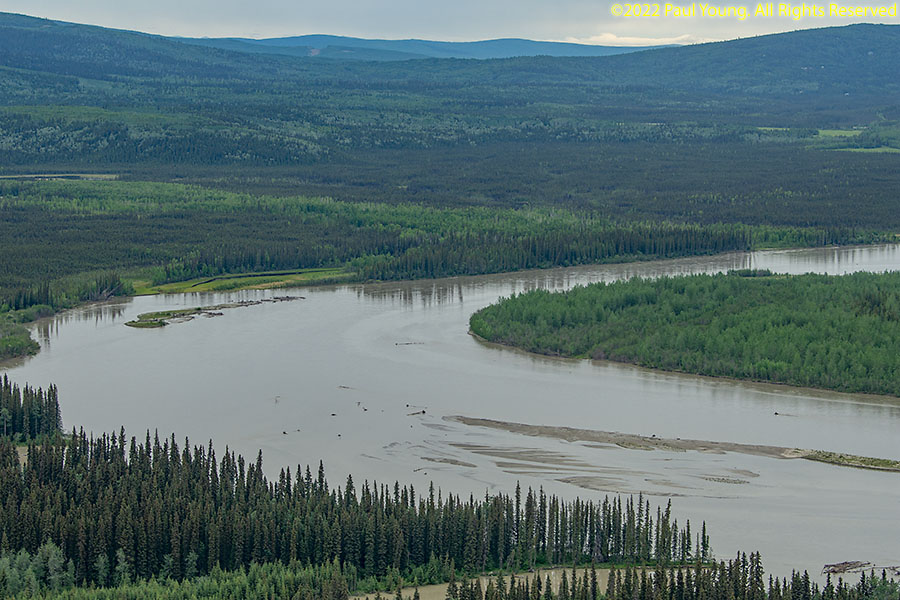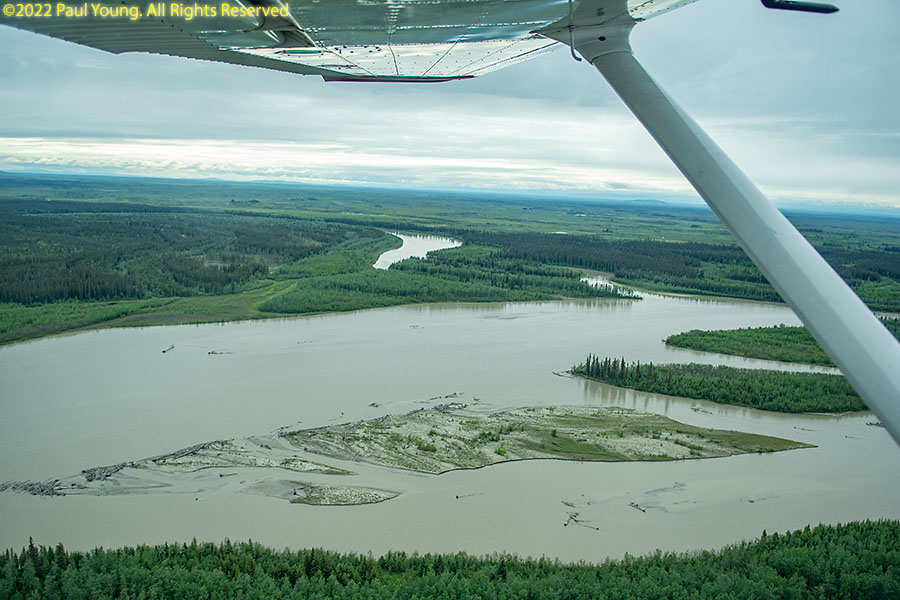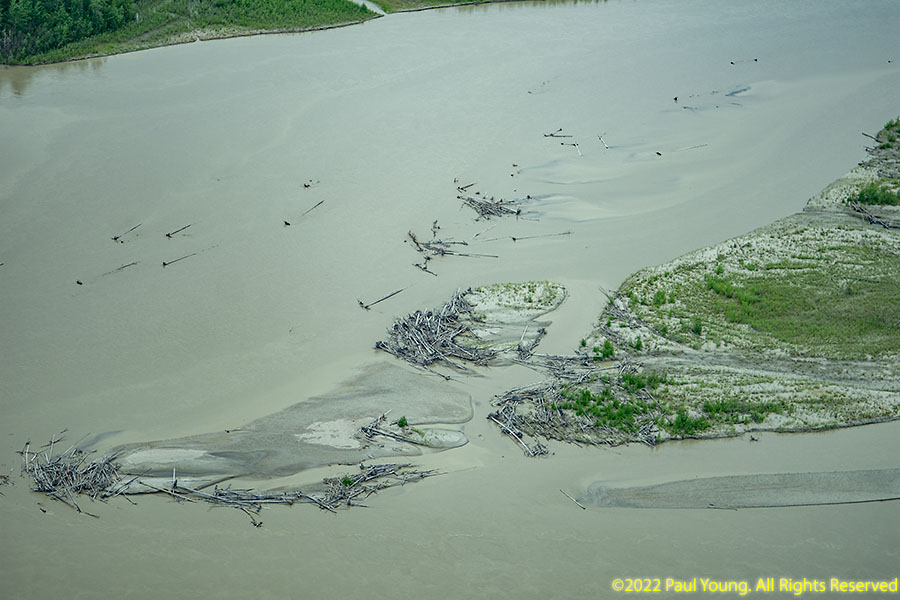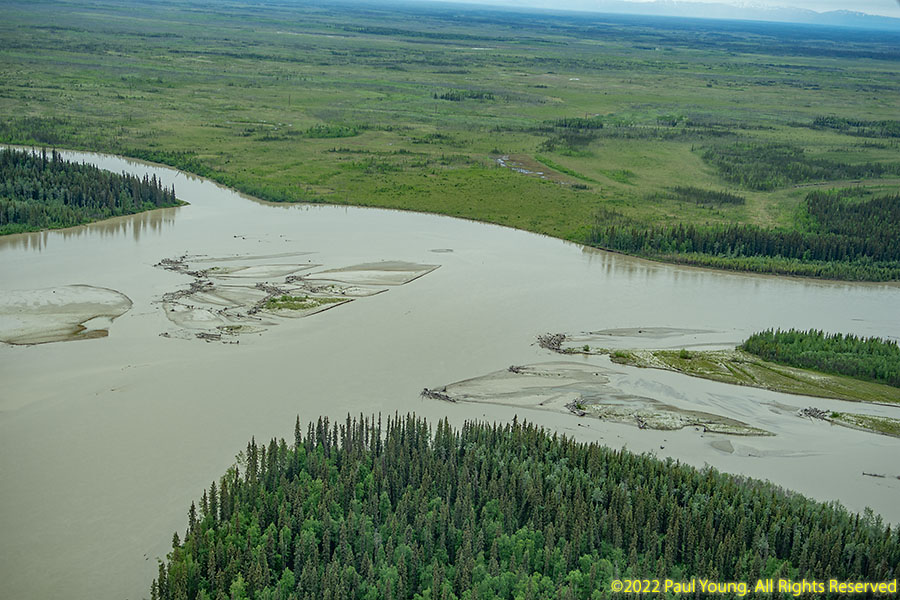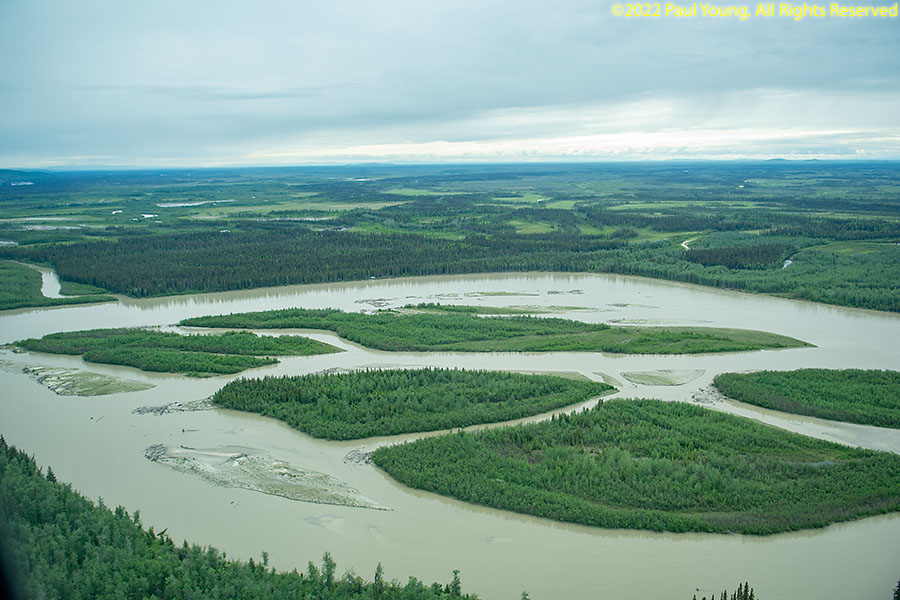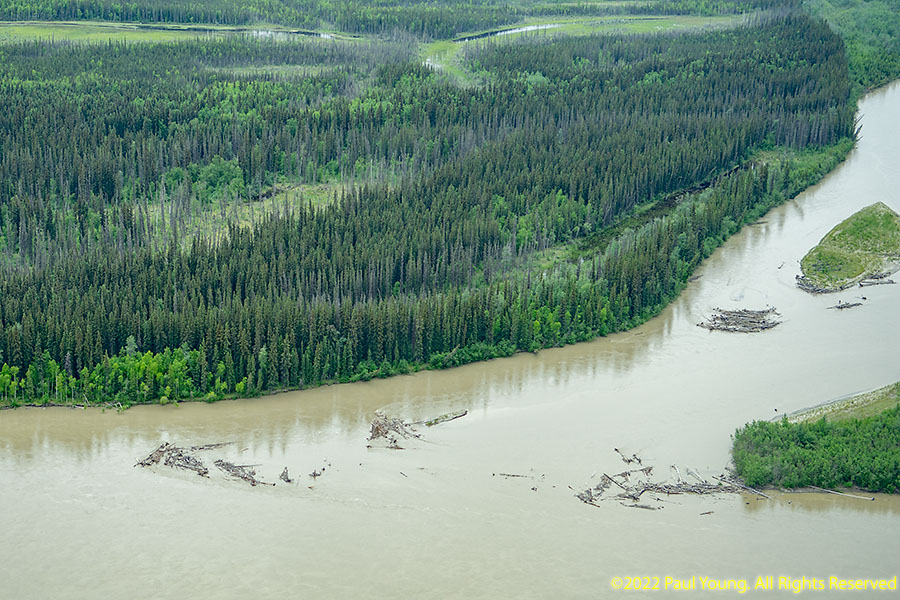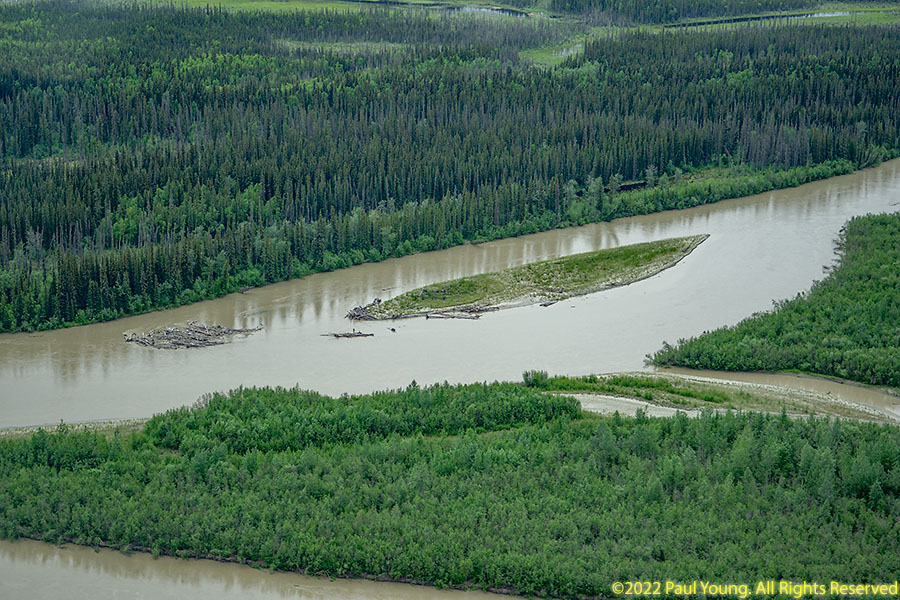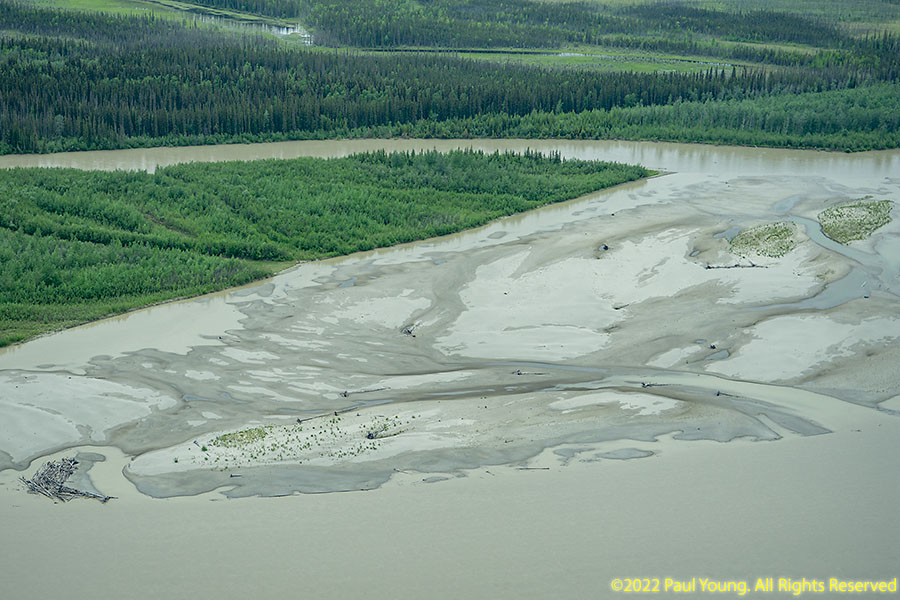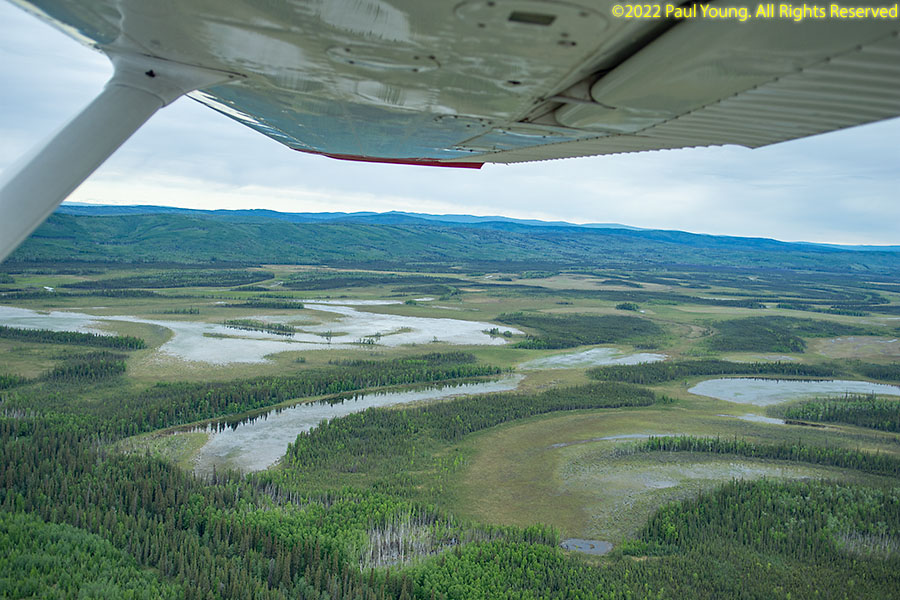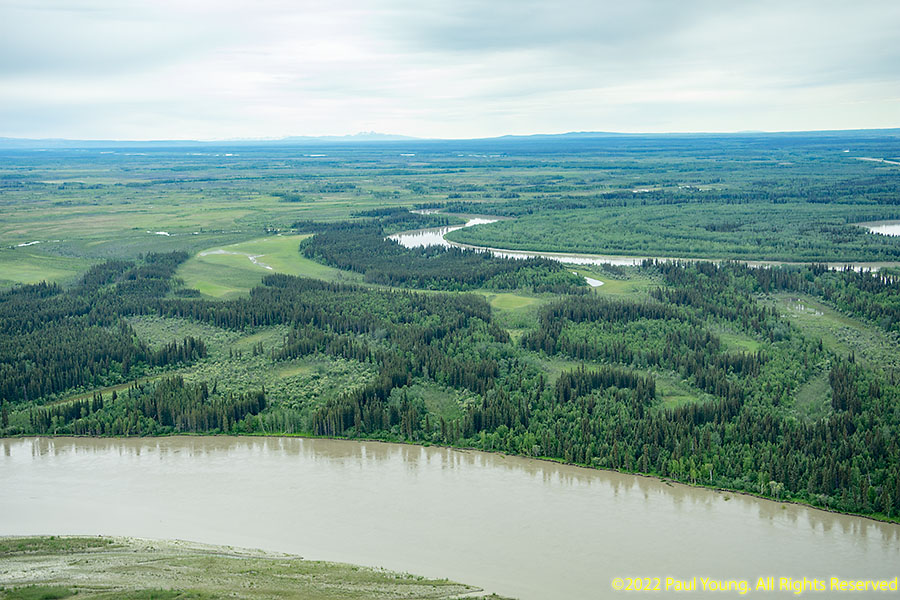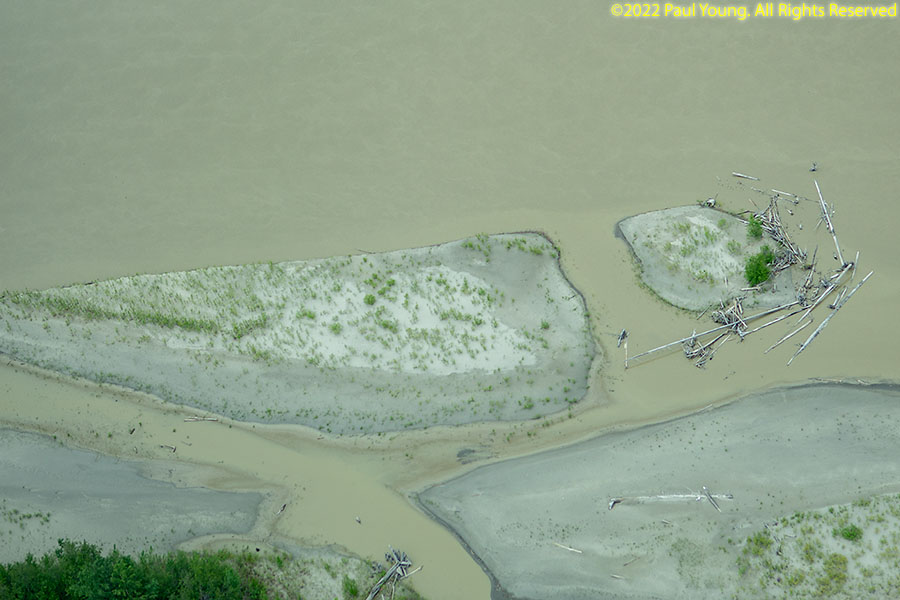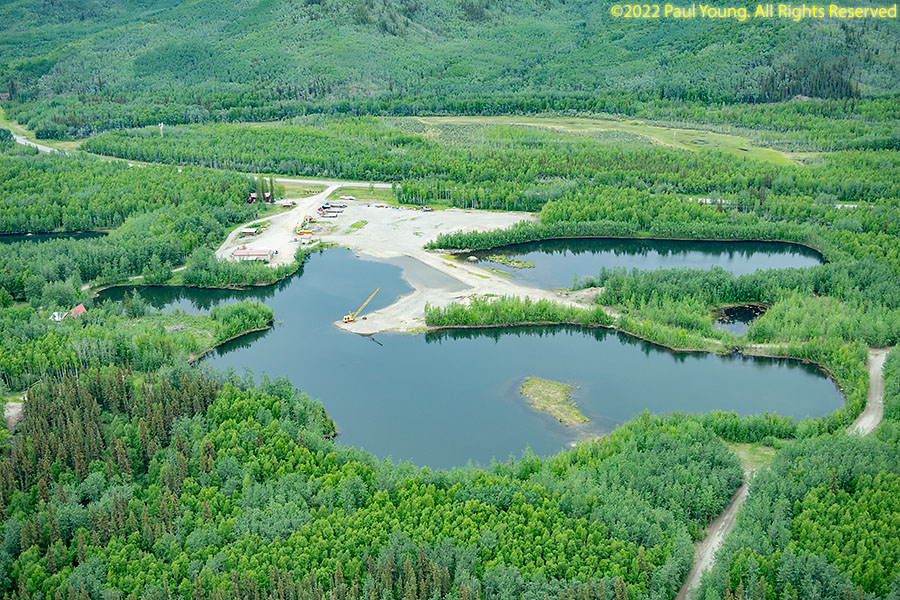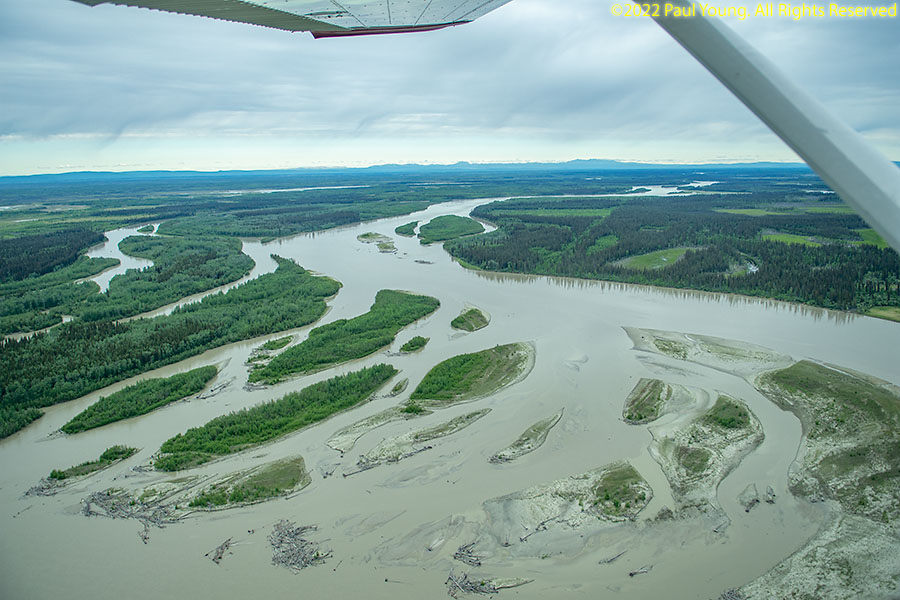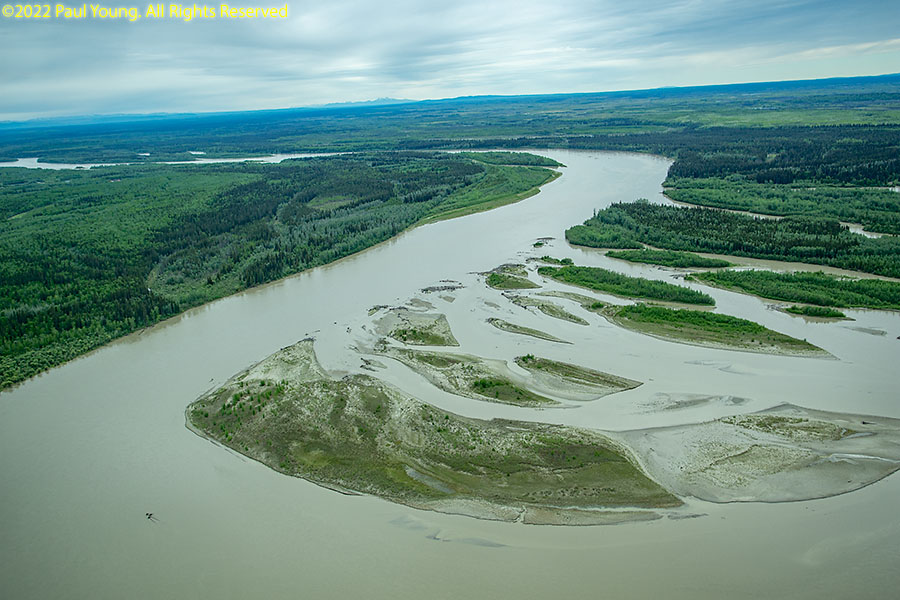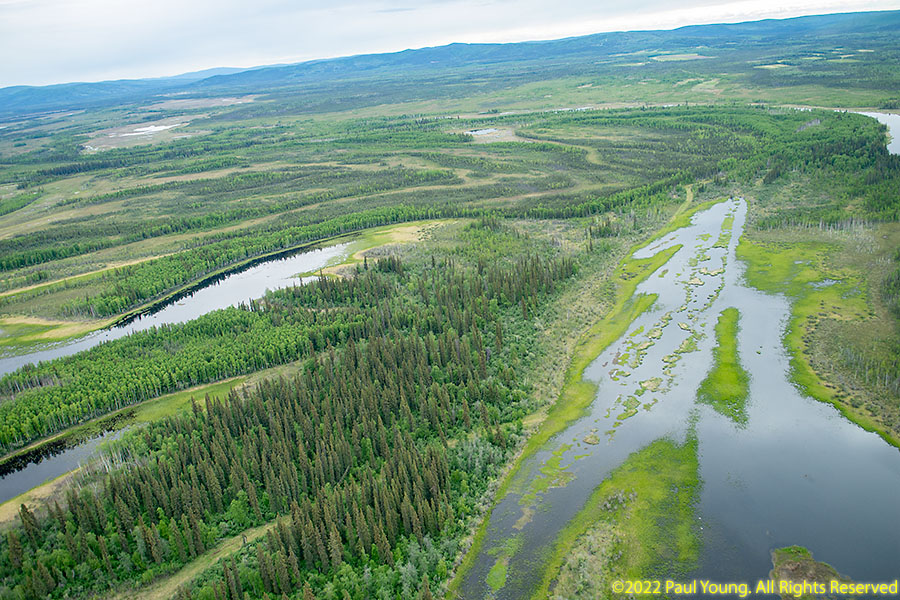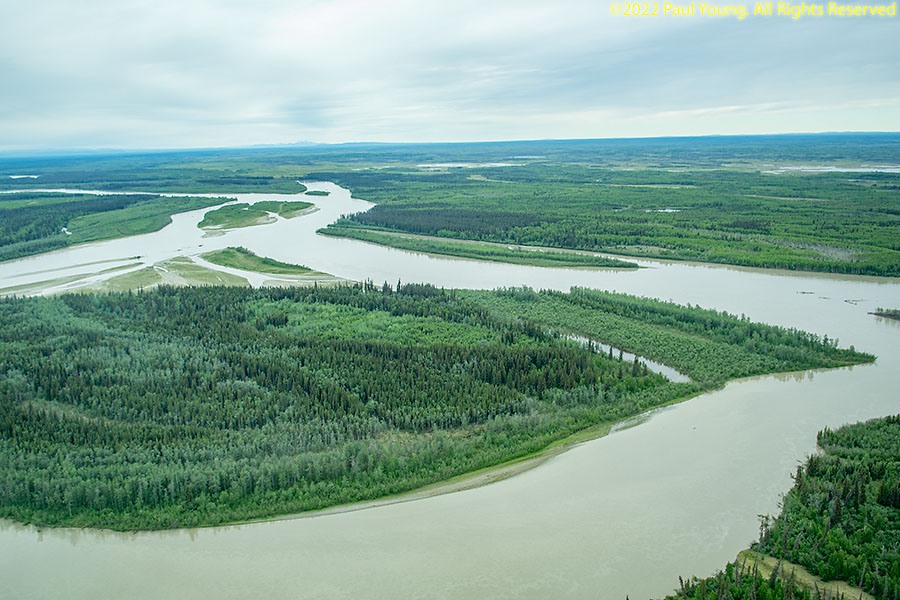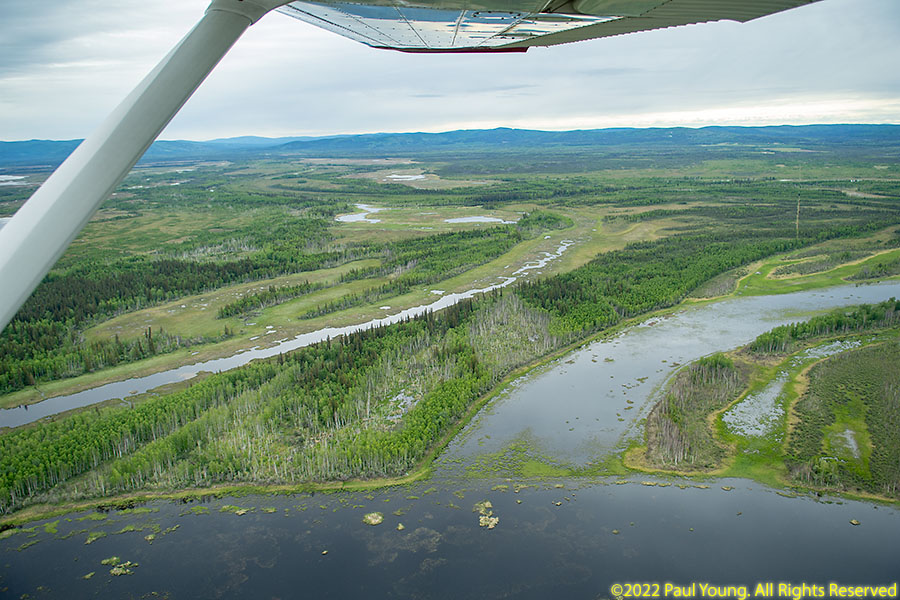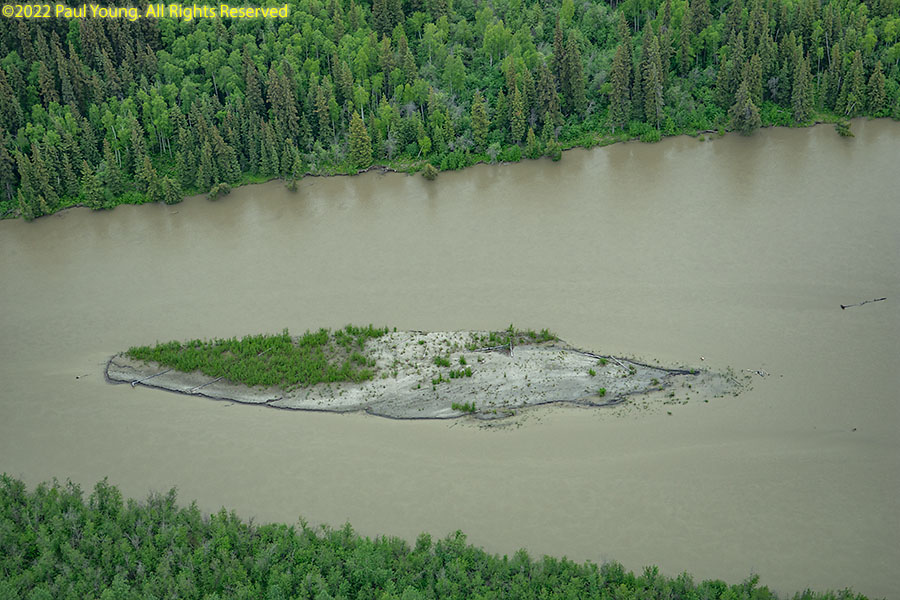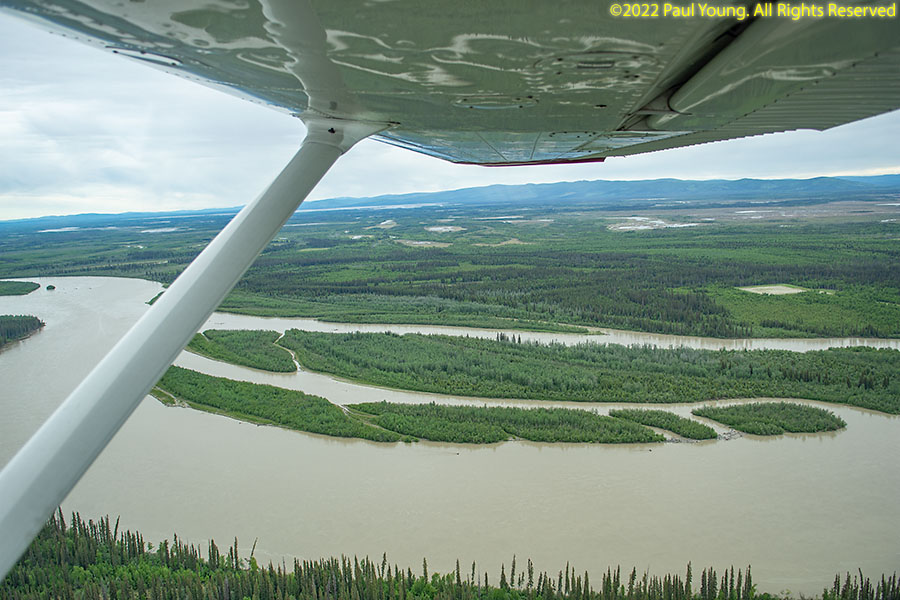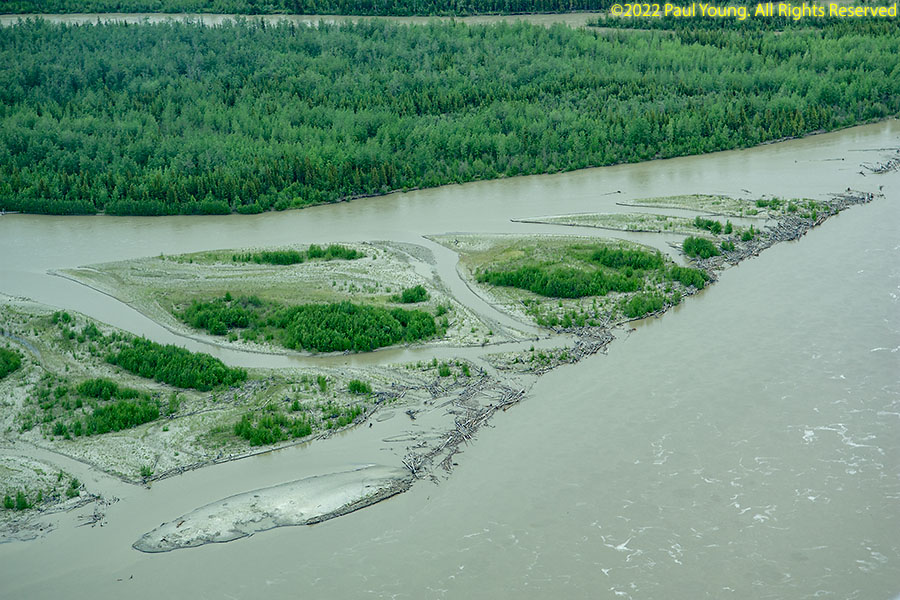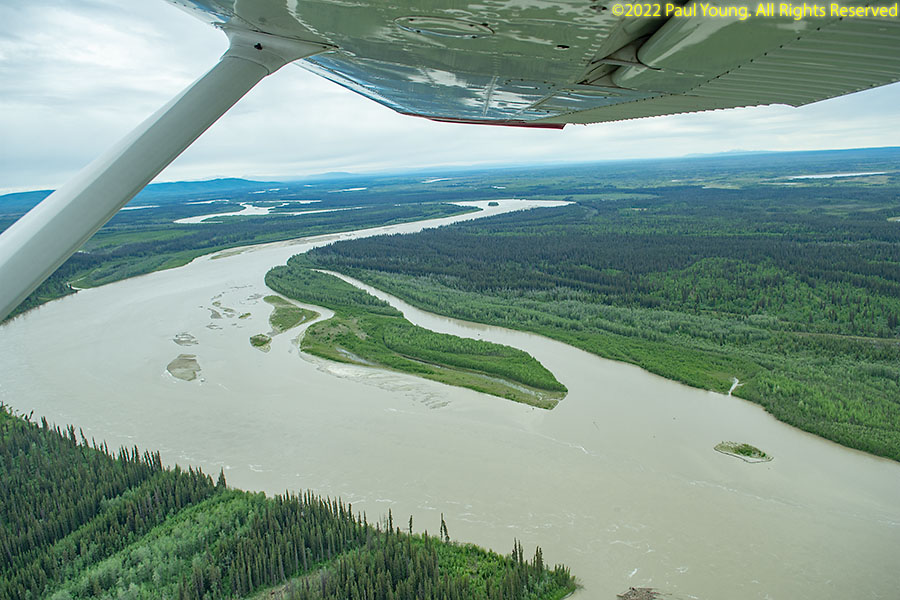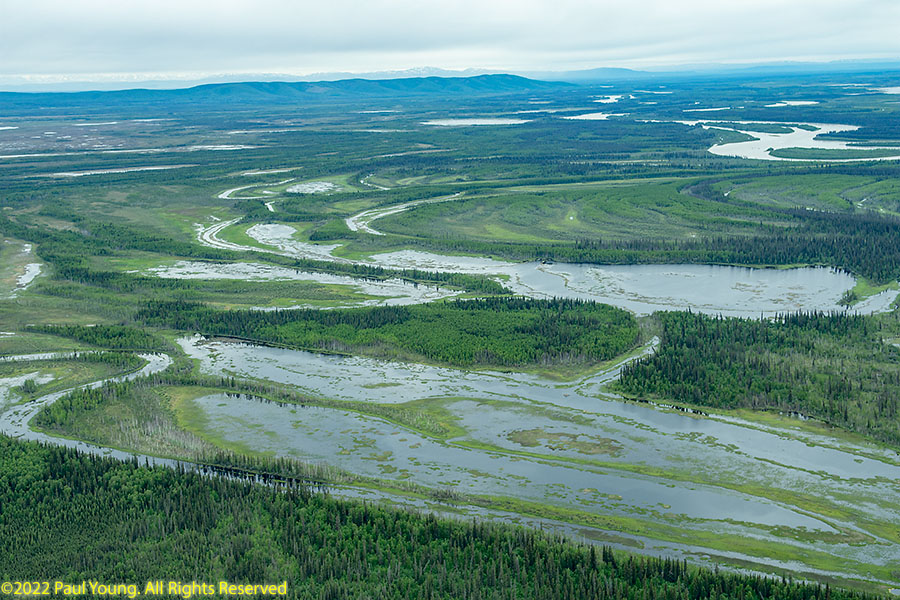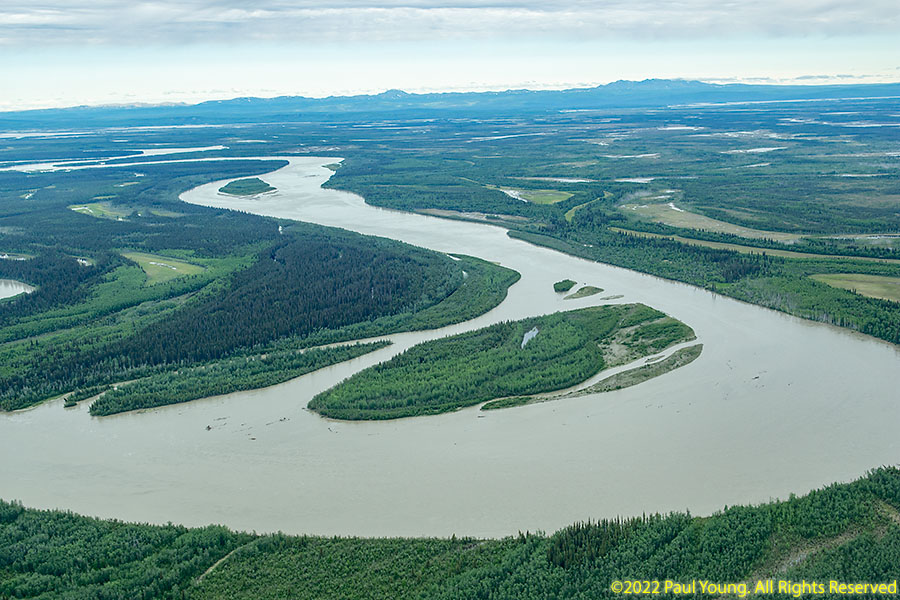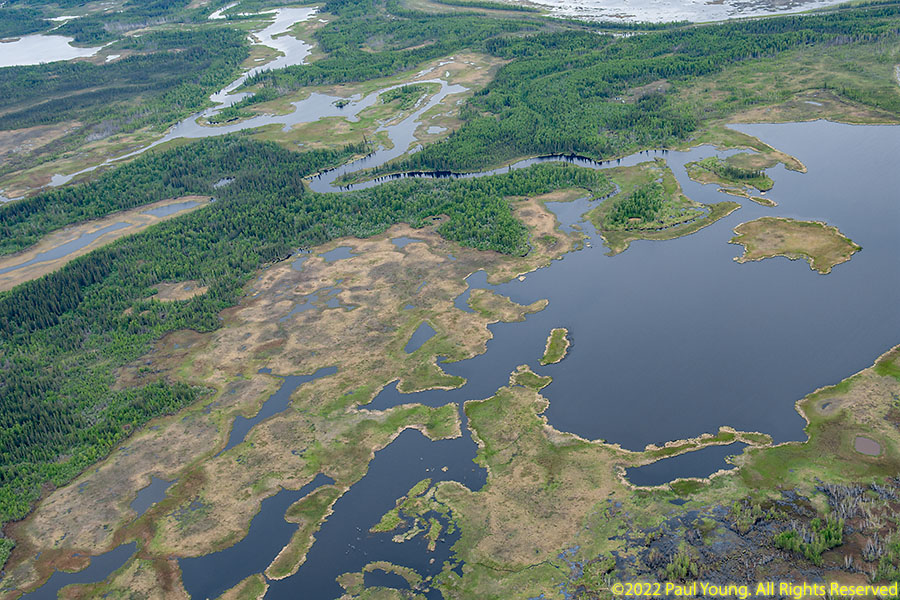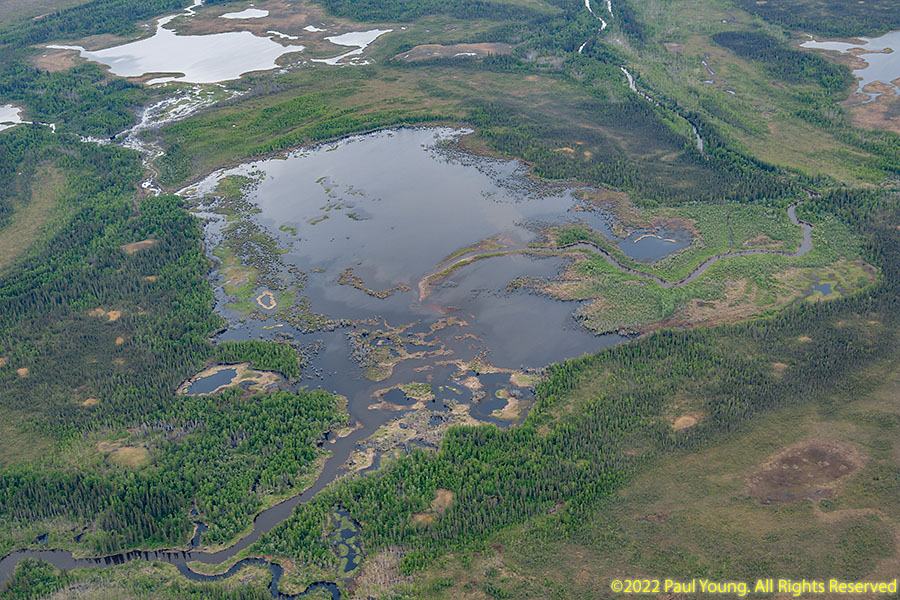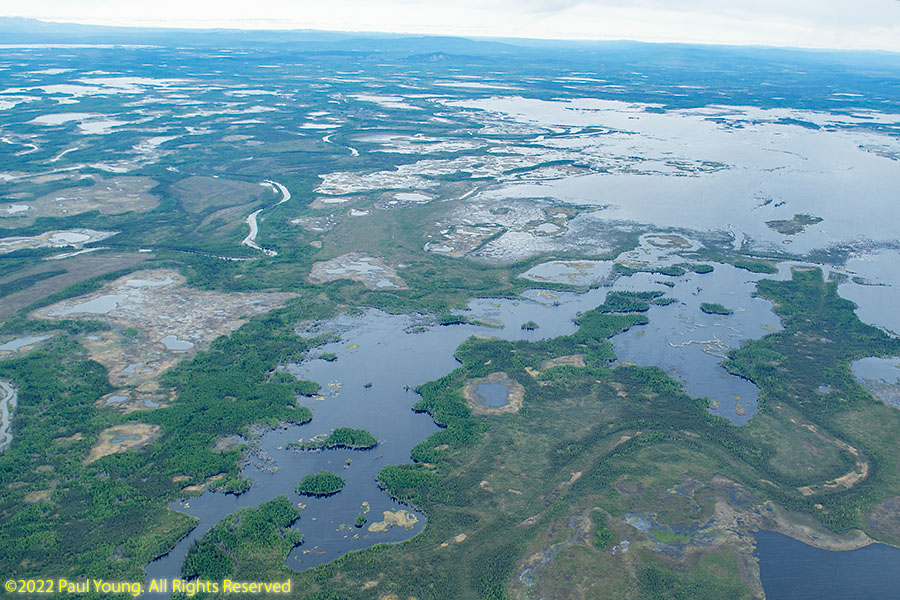 ---
©2022 Mermaid Underwater Photographic. All Rights Reserved.
This page sponsored by Mermaid Underwater Photographic. Contact us at mermaid@underwater.org.
Last modified 14 July 2022