Palau Photo Gallery
The Republic of Palau consists of 340 islands spanning from the Western Caroline Islands to the Federated States of Micronesia. Its total land area is 180 square miles (466 square kilometers).
The most populous island is Koror. The capital, Ngerulmud, is located on the largest island, Babeldaob. The area was settled approximately three thousand years ago by migrants from Southeast Asia, most likely the Philippines or Indonesia. Ethnic Palauans today are of mixed Micronesia, Melanesian, and Austronesian descent.
The official languages are Palauan (an Austronesian langauge) and English. The official currency is the U.S. dollar.
After World War II, the islands were part of the U.S.-governed Trust Territory of the Pacific Islands. Palau became a republic in 1986 and a sovereign country in 1994 under a Compact of Free Association with the United States.
The economy is based mainly on scuba diving tourism, subsistence agriculture, and fishing.
We first visited Palau in 1987 as part of an Earthwatch research group studying Jellyfish Lake as a source of phosphate deposits, and for ham radio. Jellyfish Lake is a marine lake on Eil Malk, one of the uninhabited Rock Islands between Koror and Peleliu. There are about seventy other marine lakes located throughout the Rock Islands.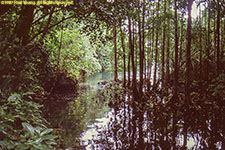 Millions of golden jellyfish, Mastigias papua etpisoni, migrate horizontally across the lake daily.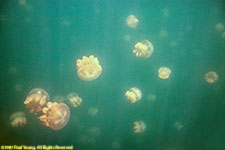 There are also moon jellyfish, Aurelia aurita.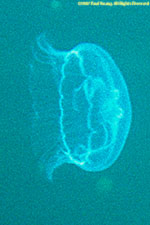 The lake is connected to the ocean through fissures and three shallow tunnels in the limestone. The species in the lake have evolved to be substantially different from their close relatives living in nearby lagoons.
Jellyfish Lake is stratified into two layers, an oxygenated upper layer (mixolimnion) and a lower anoxic layer (monimolimnion) below 15m. On Eil Malk and nearby islands there are eleven other such stratified marine lakes. The anoxic layer has no oxygen at all and a concentration of hydrogen sulfide, ammonia, and phosphate (of interest to our reserach scientists). The top three meters of this layer support a dense population of bacteria. The anoxic water is hazardous to humans. It is possible to snorkel in the upper layer. The researchers we assisted dove into the anoxic layer wearing isolation suits supplied with air and ice water from the surface.
We returned to Palau in 1989 for scuba diving (in the ocean) and more ham radio.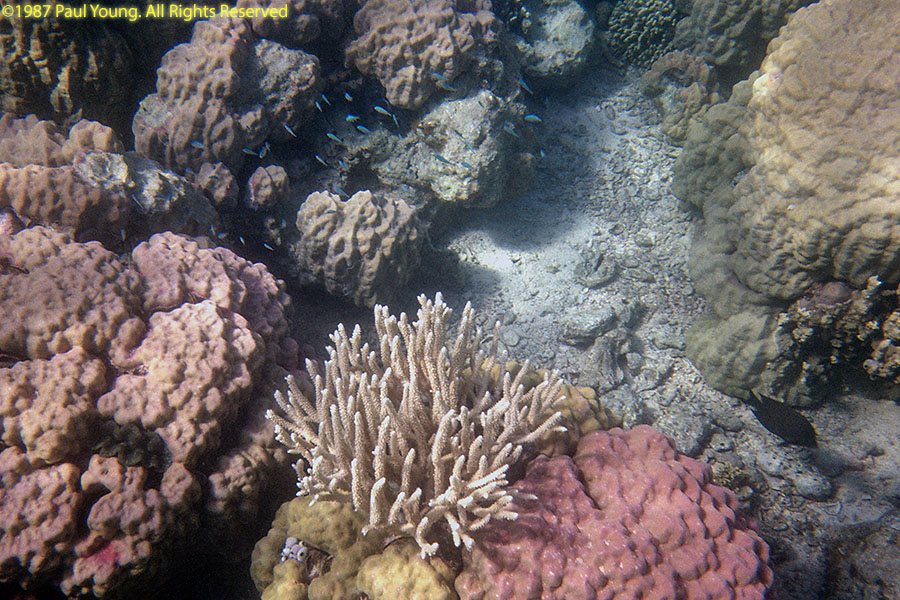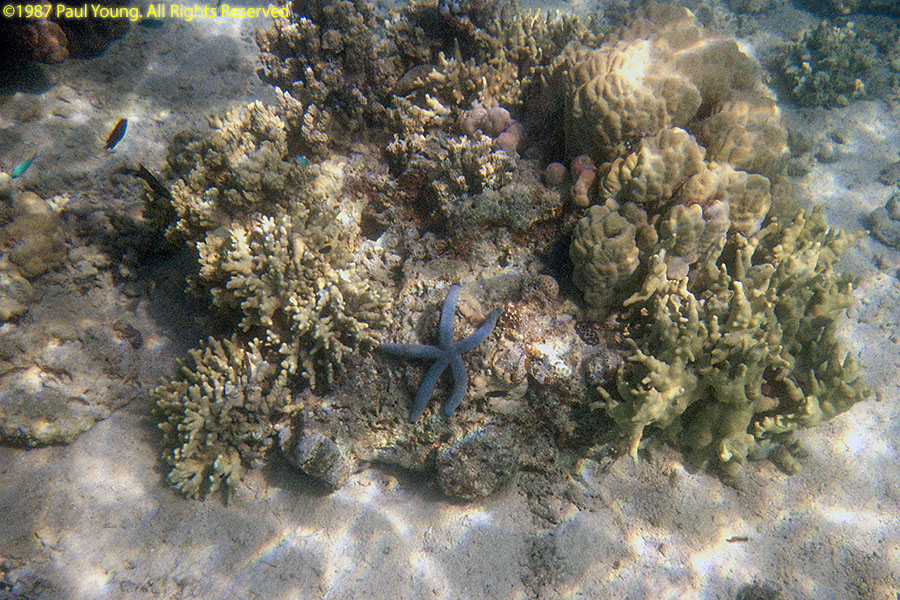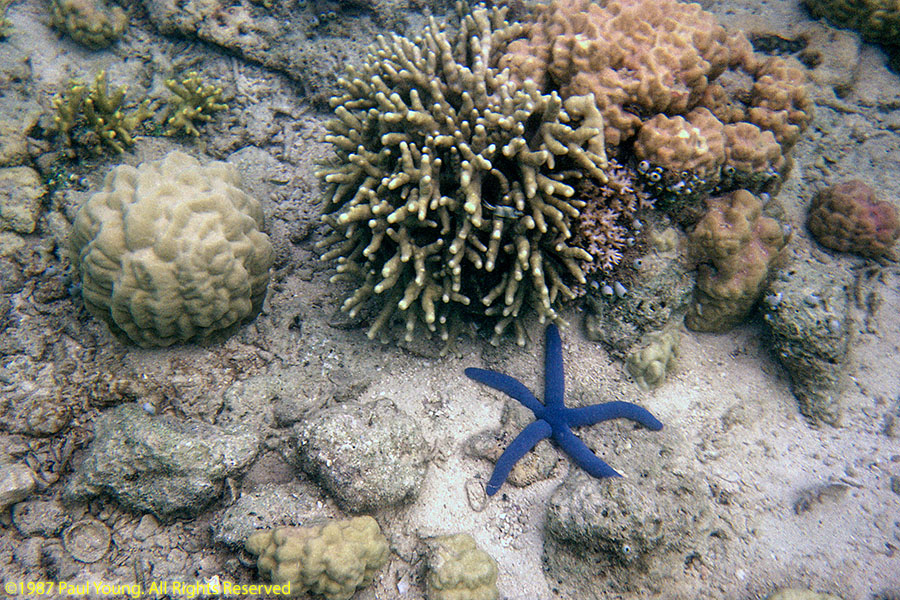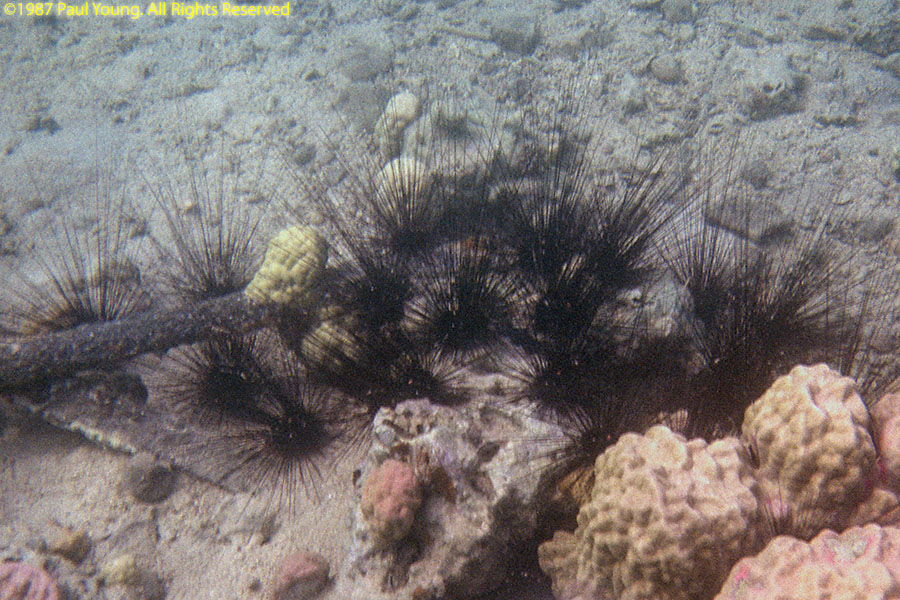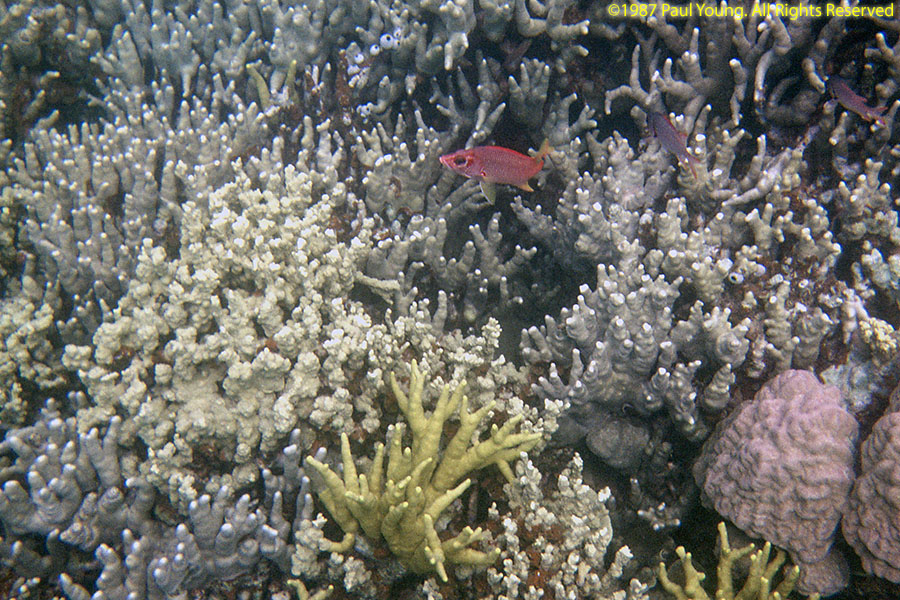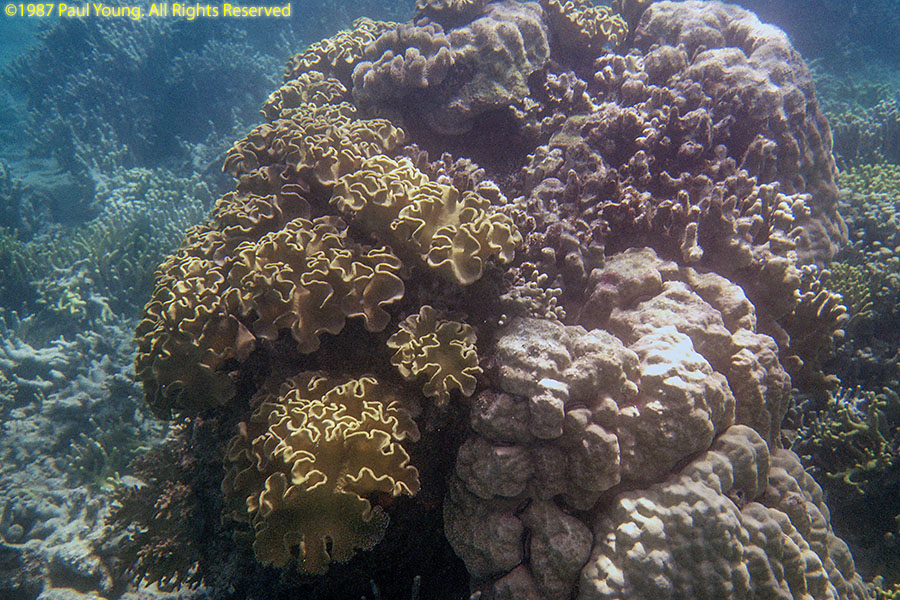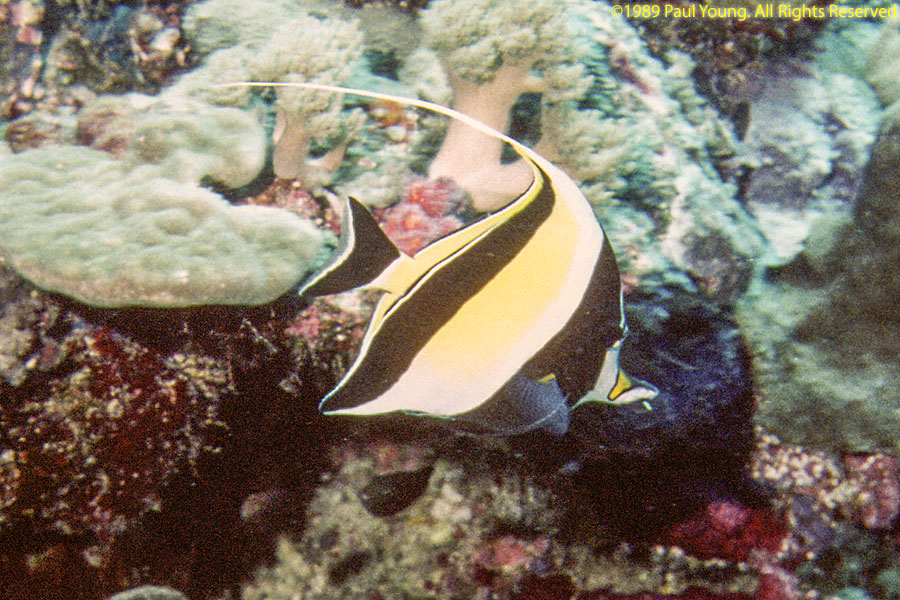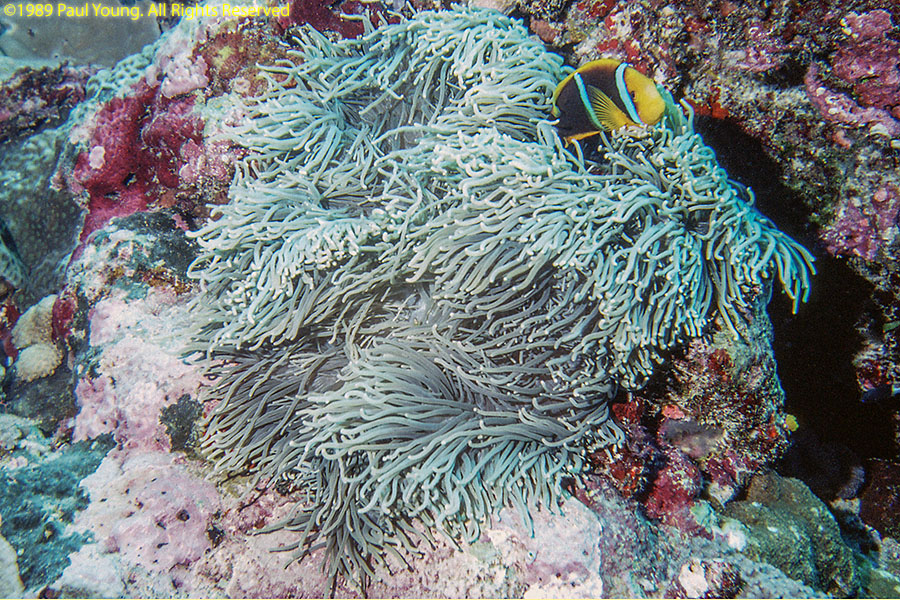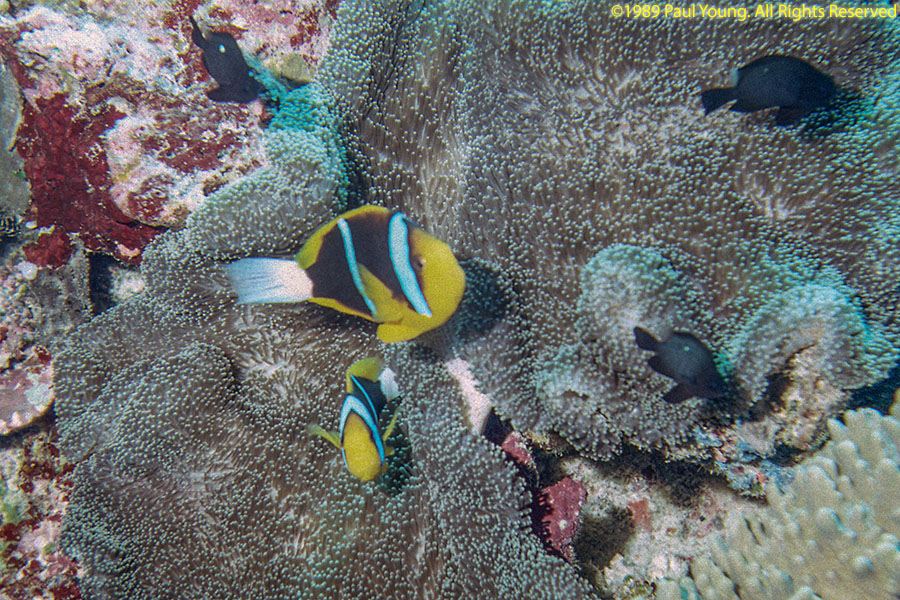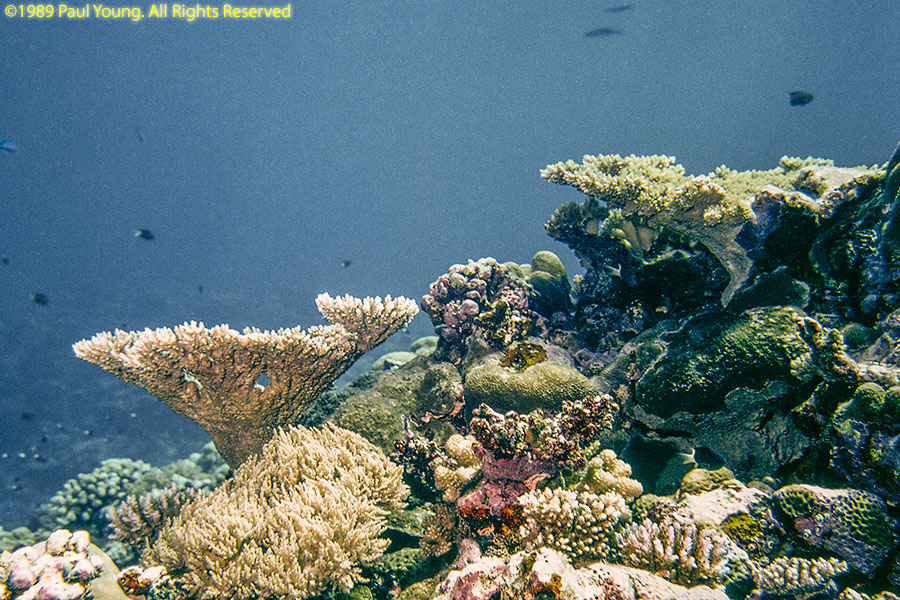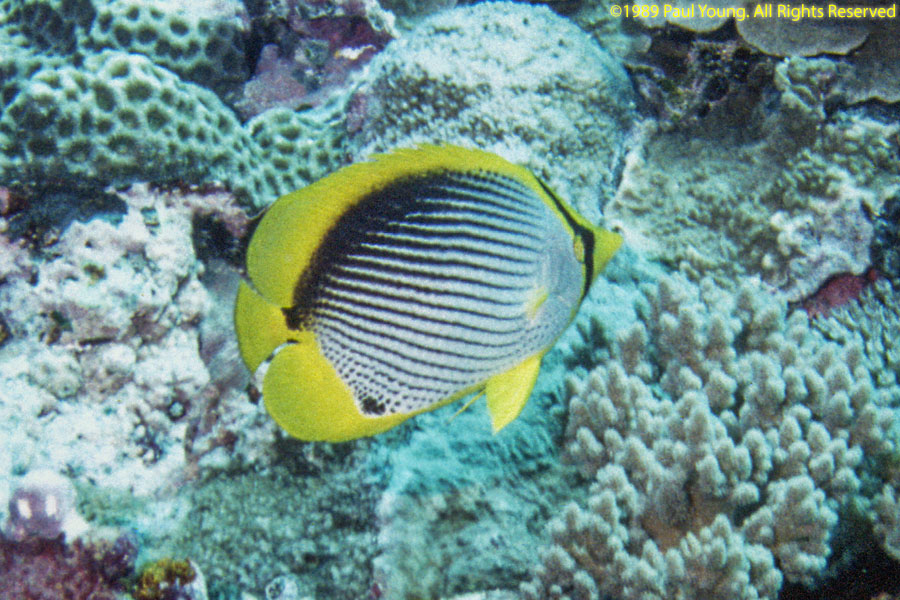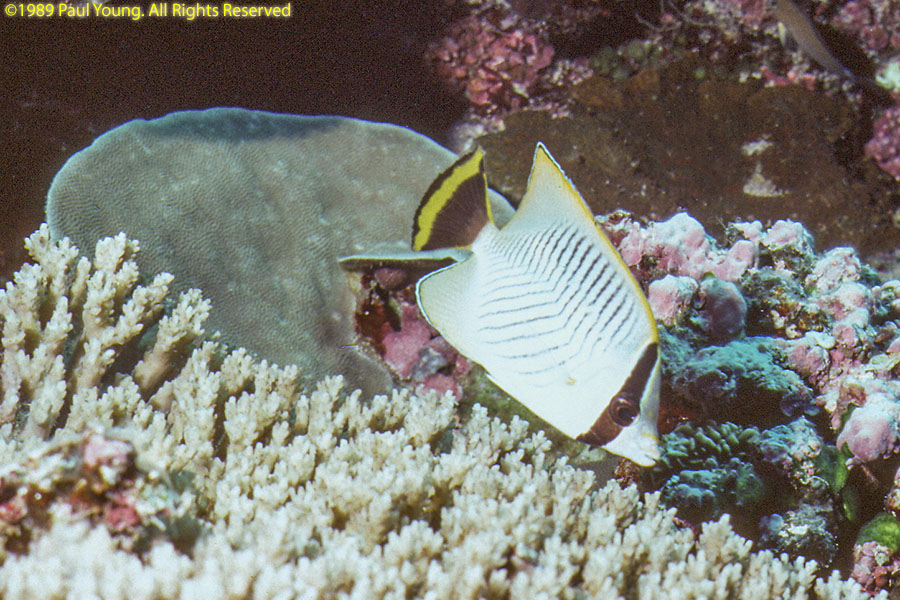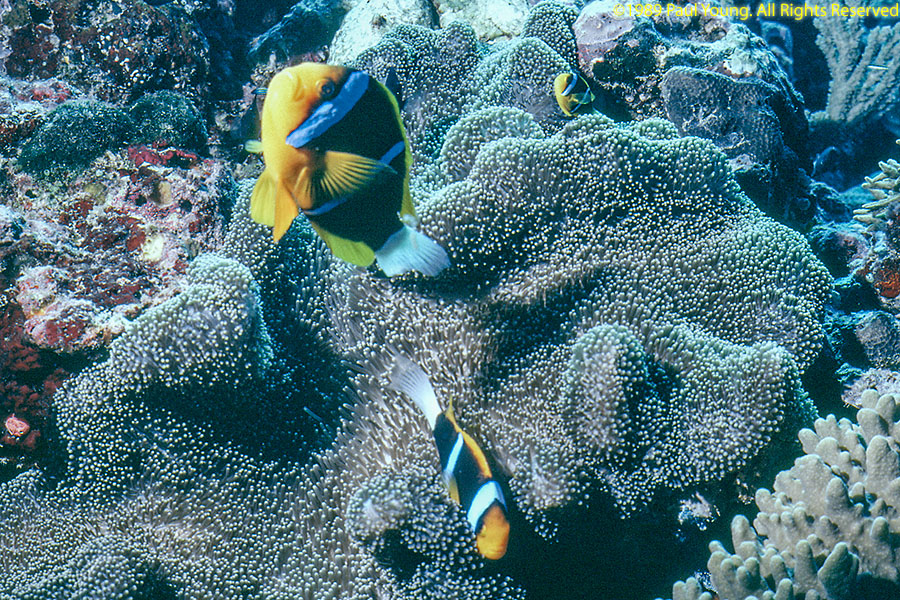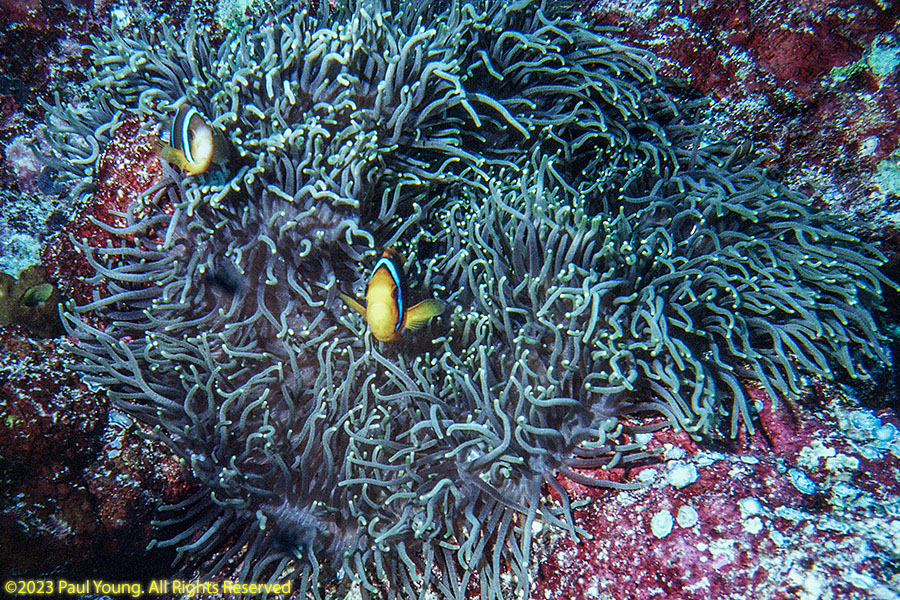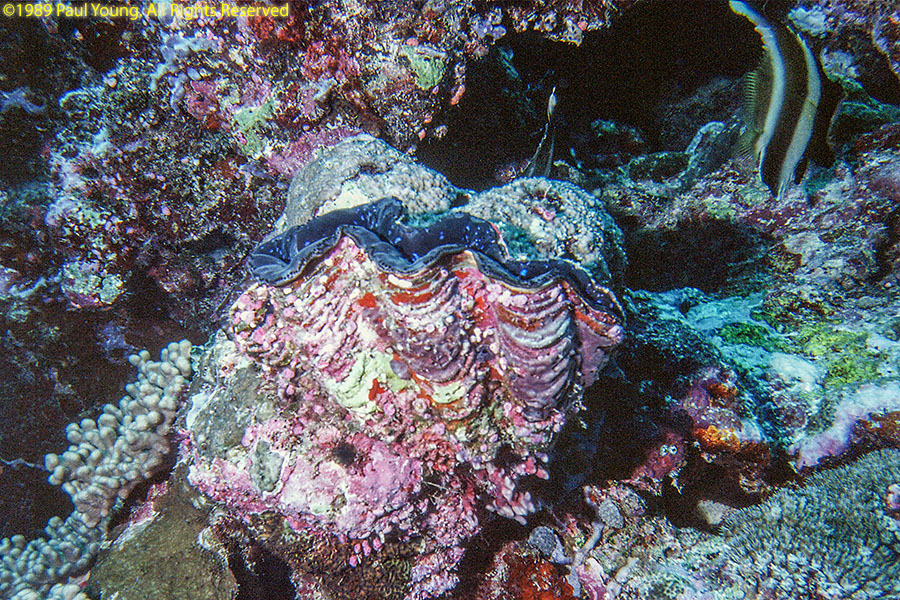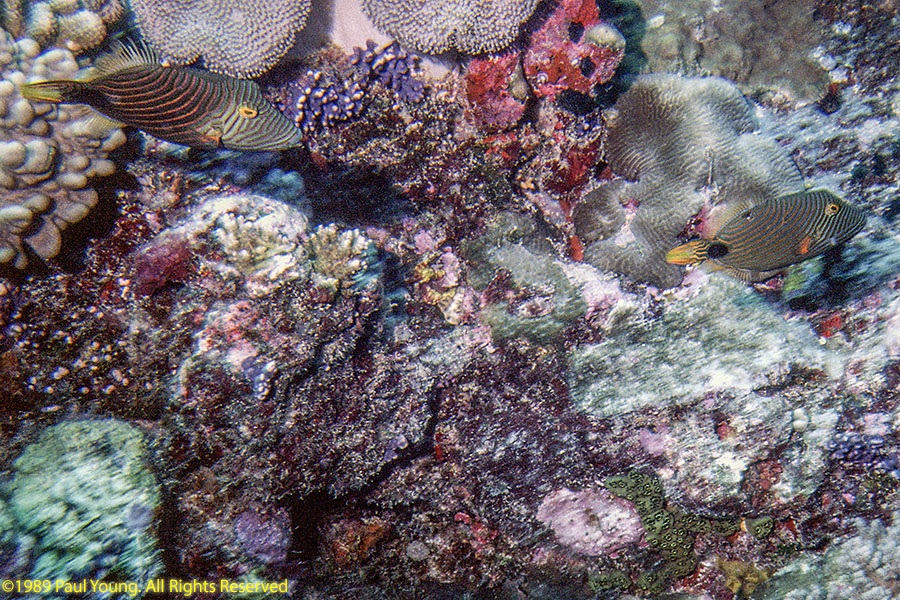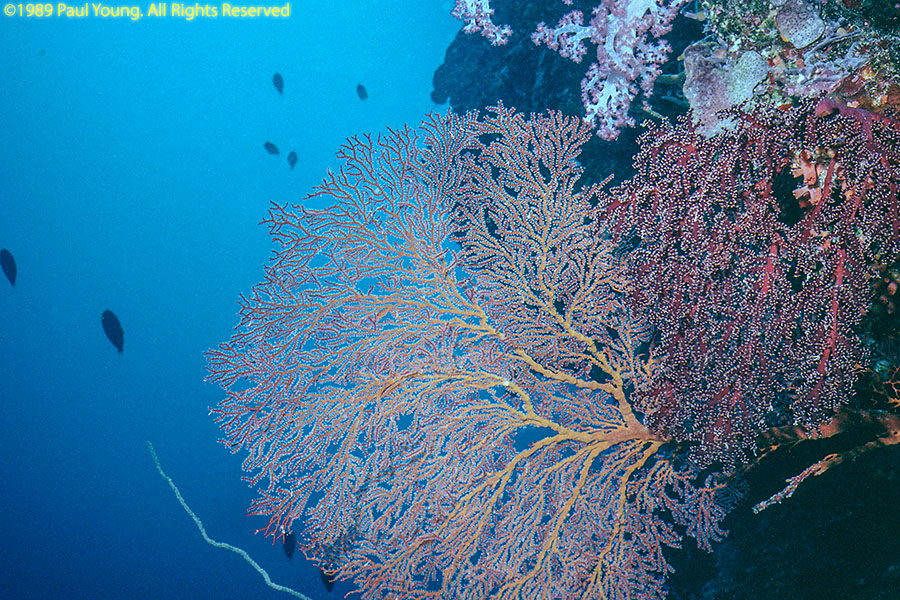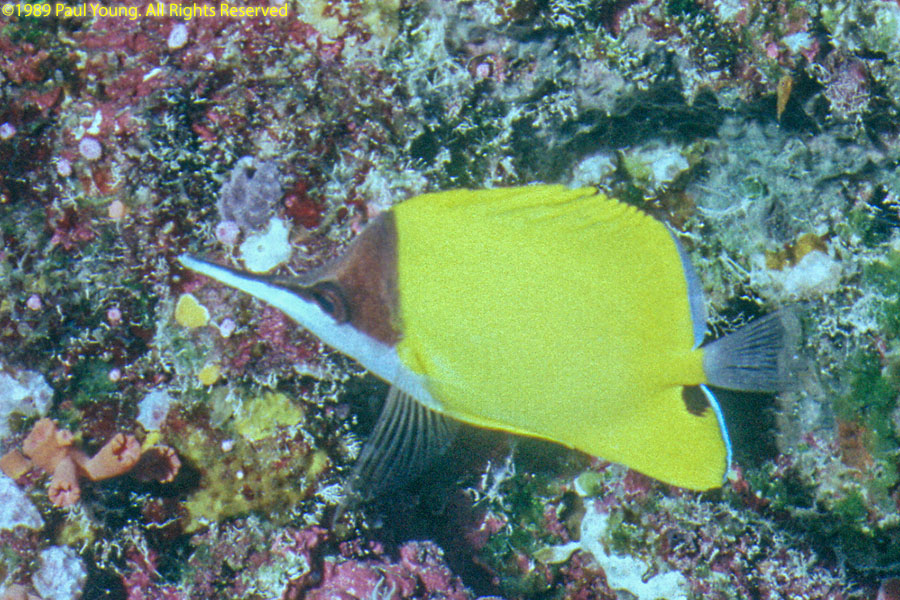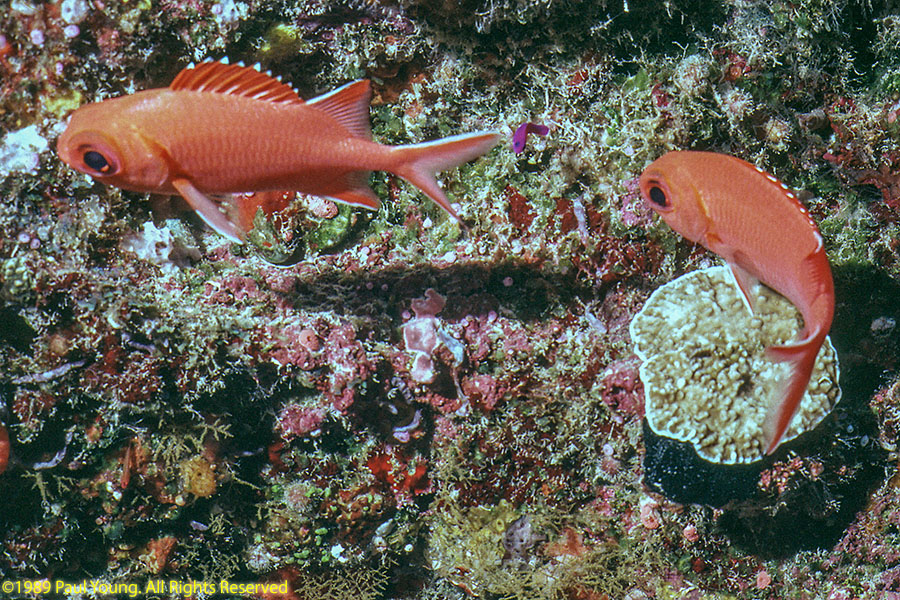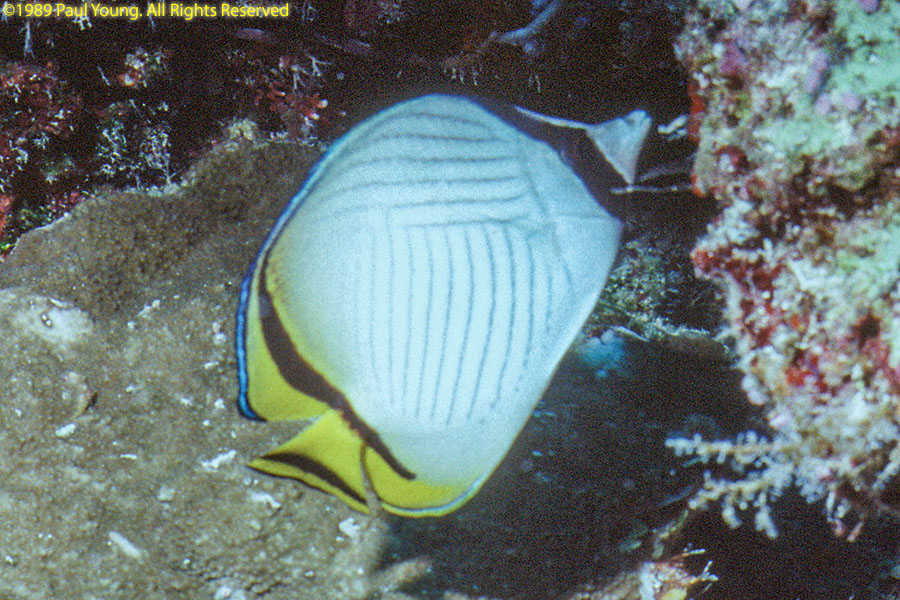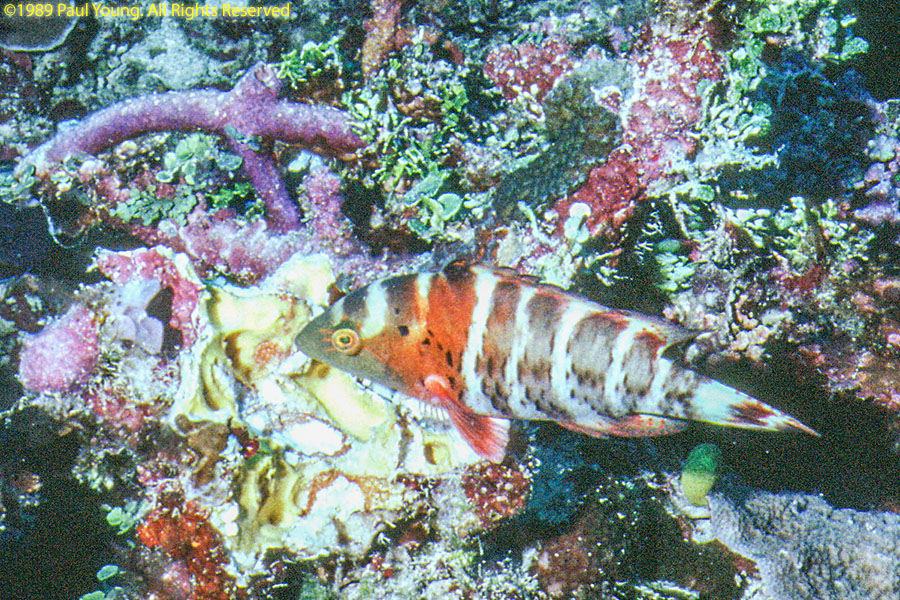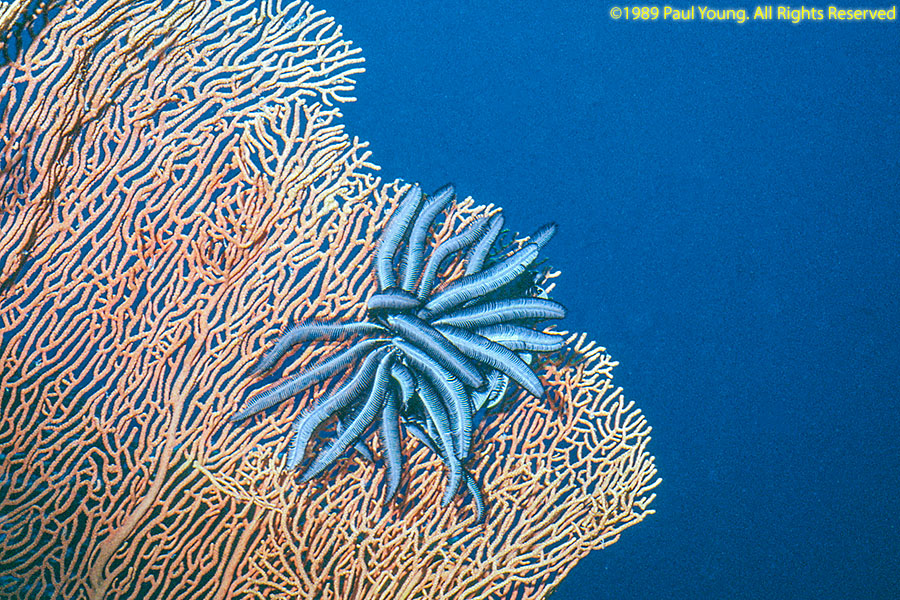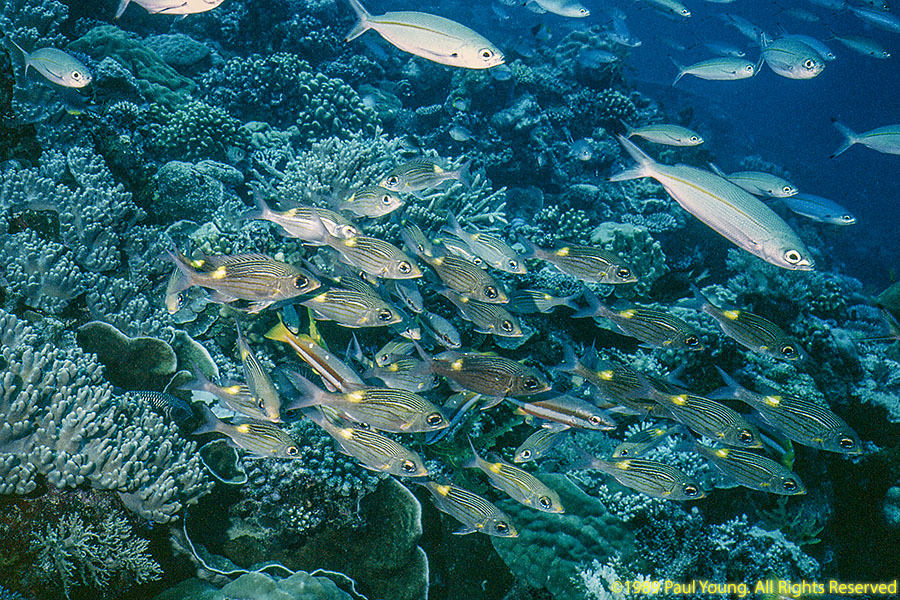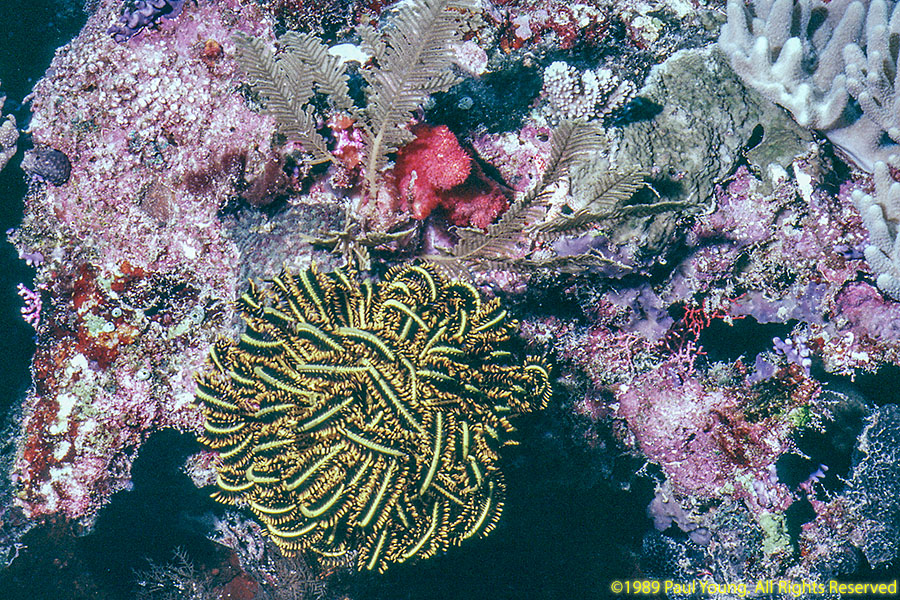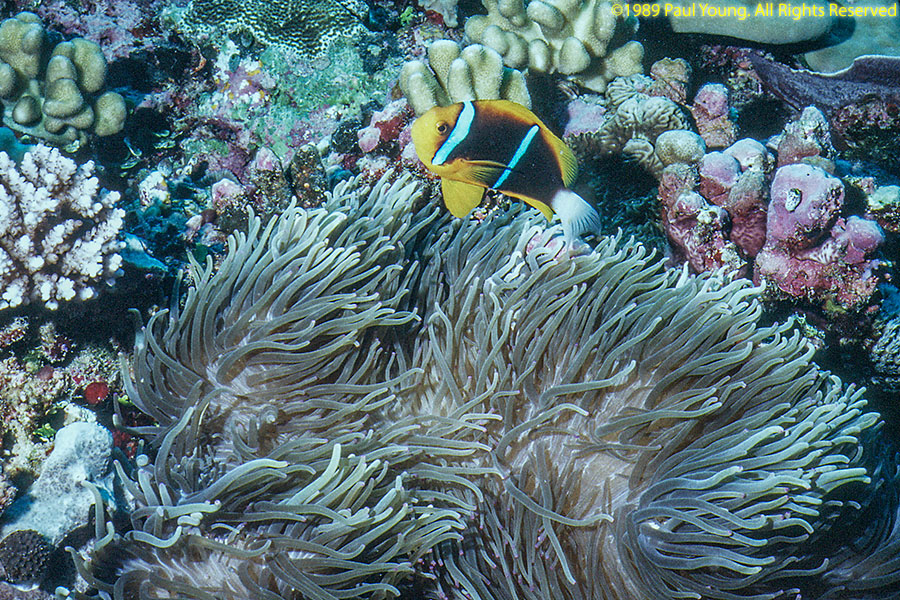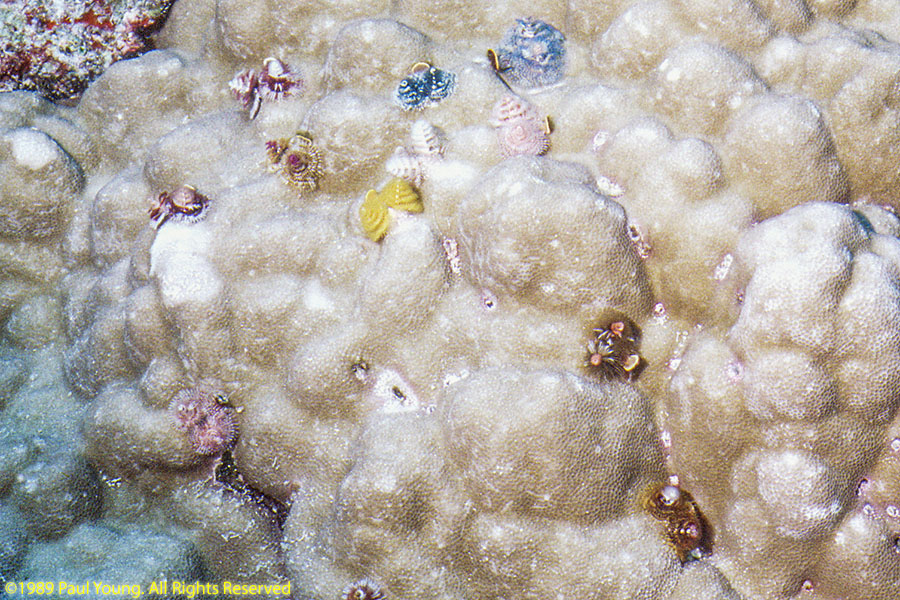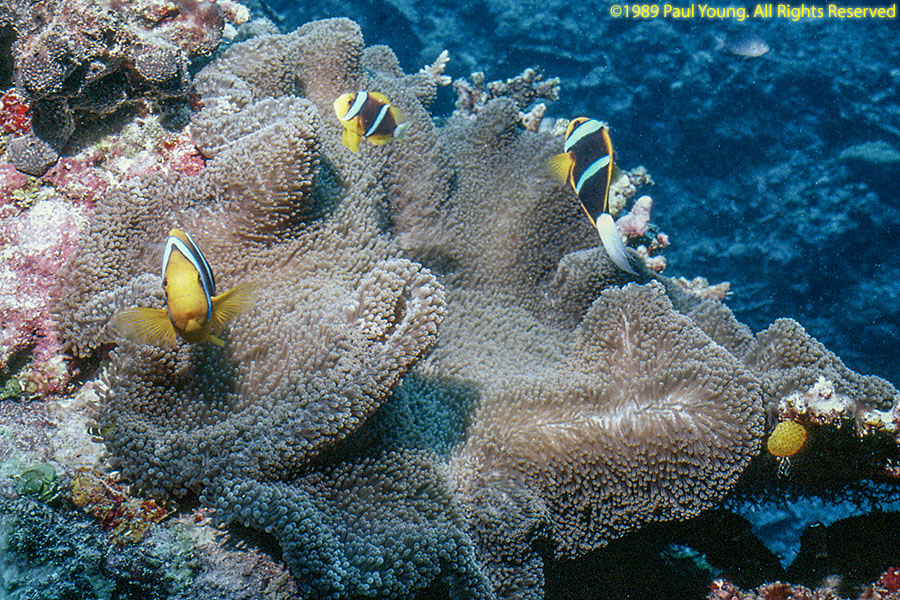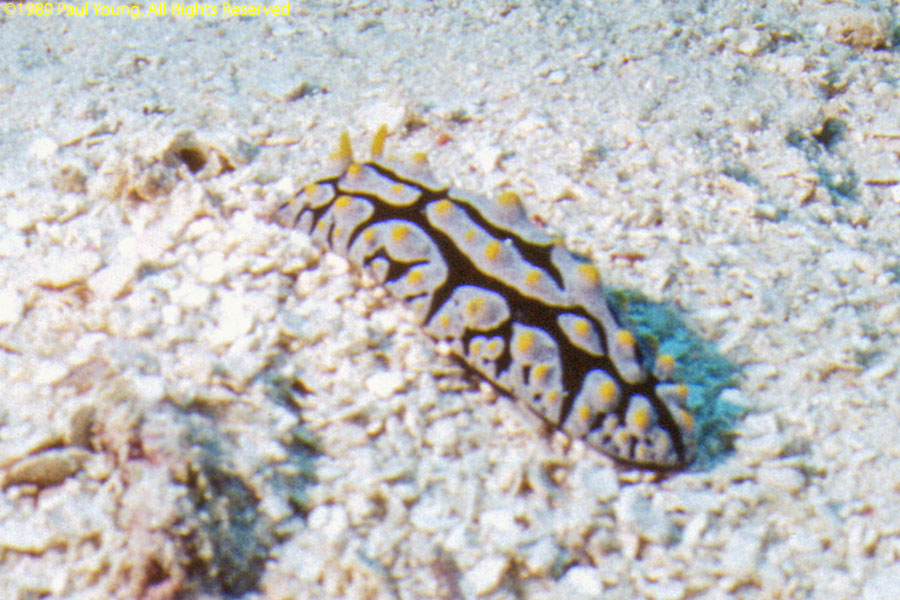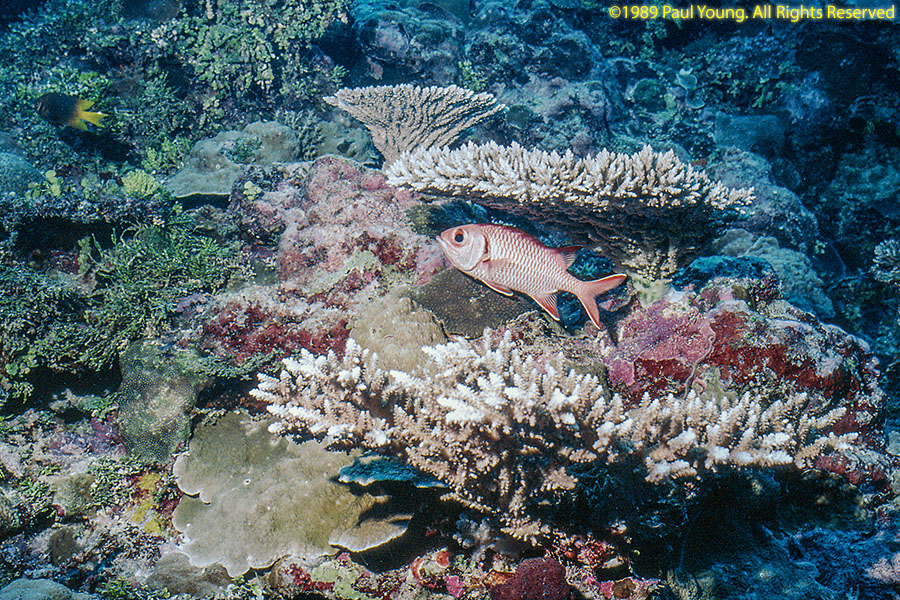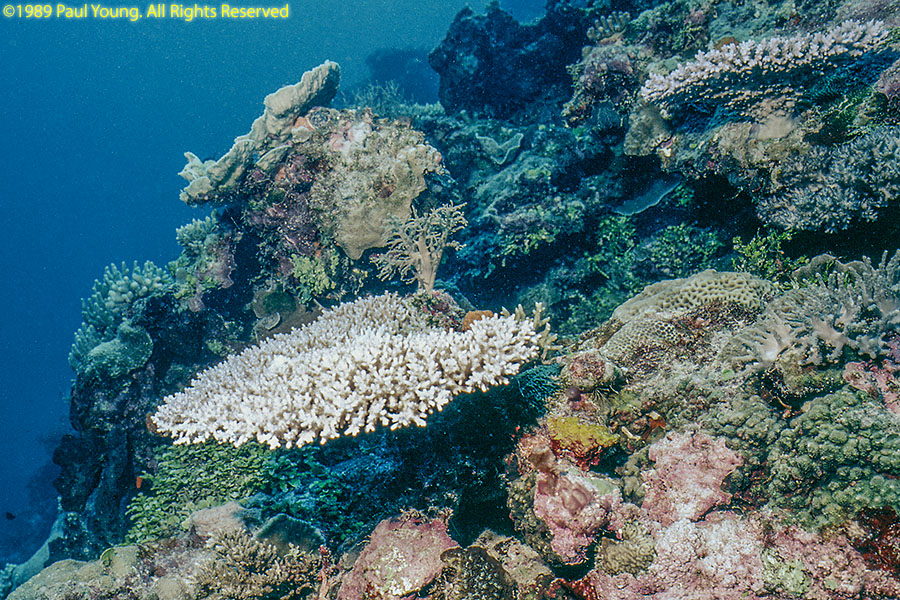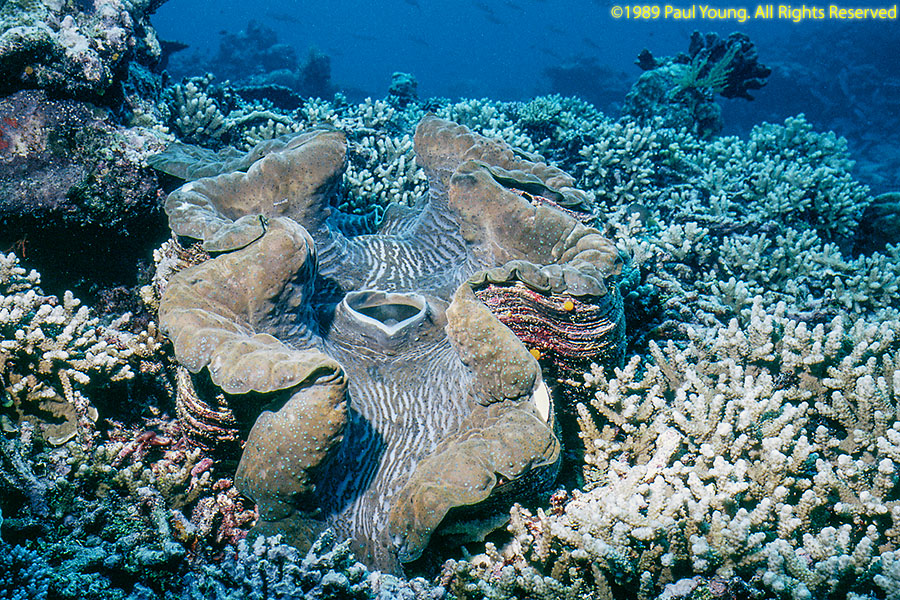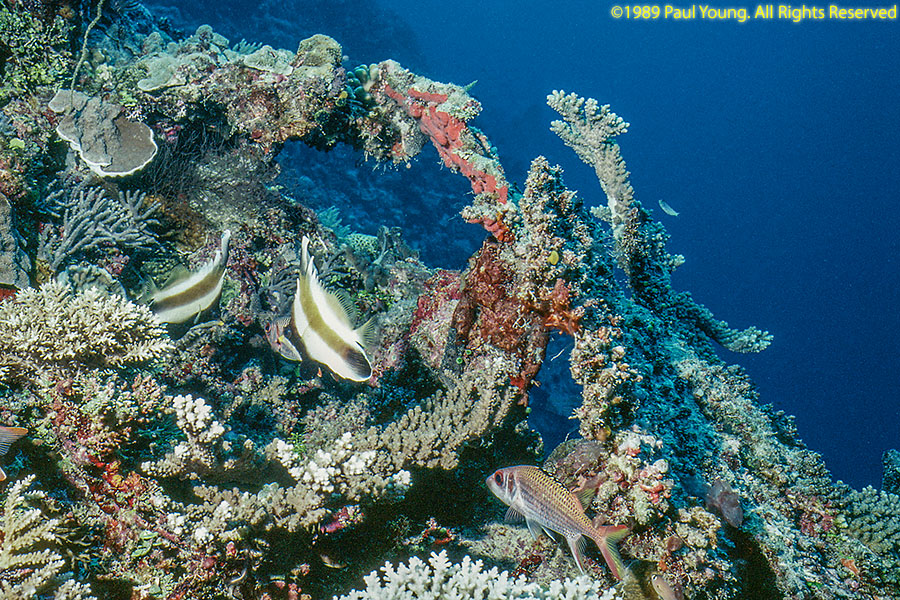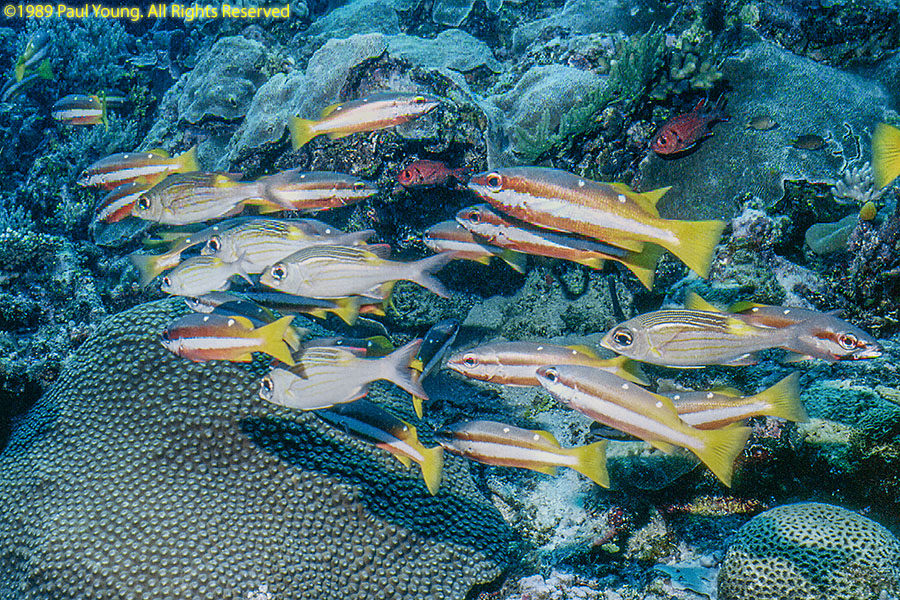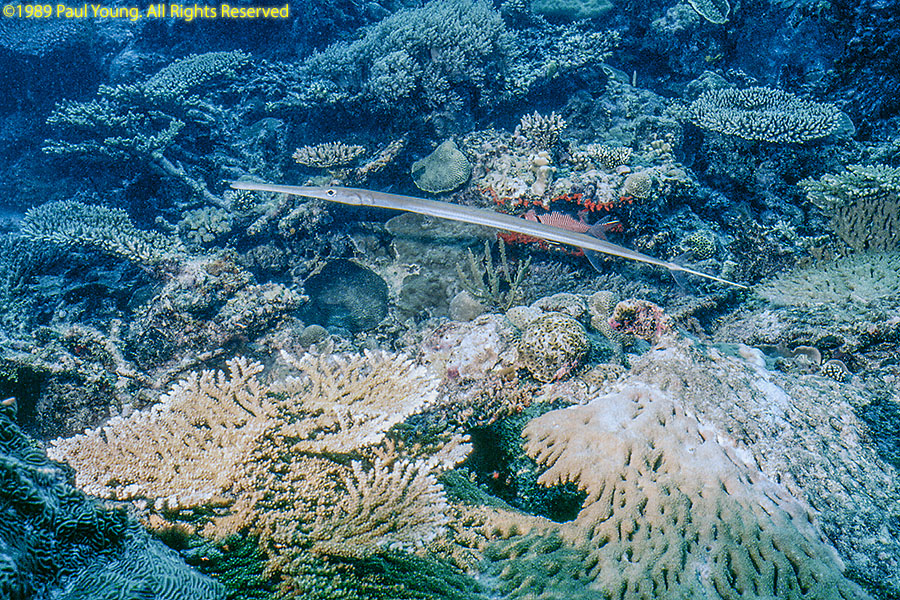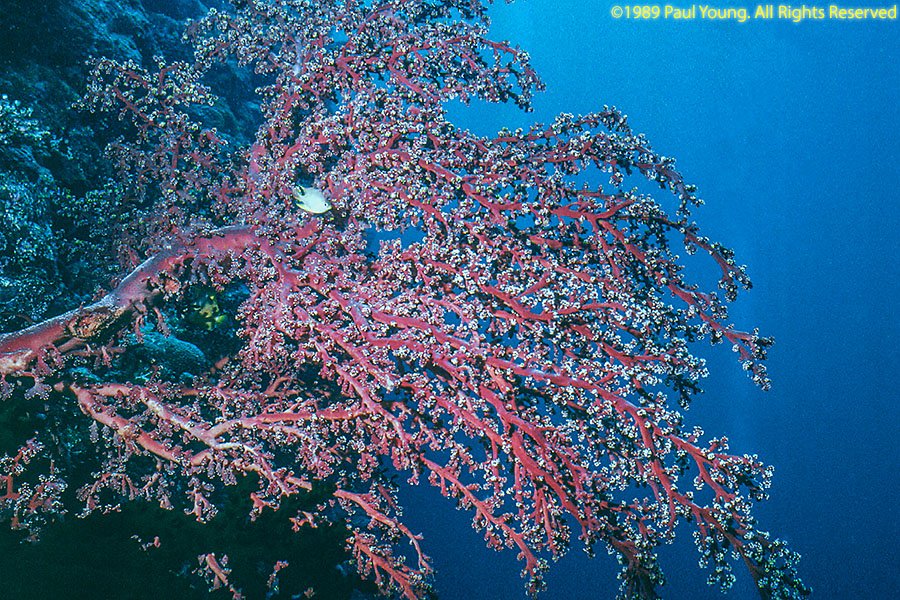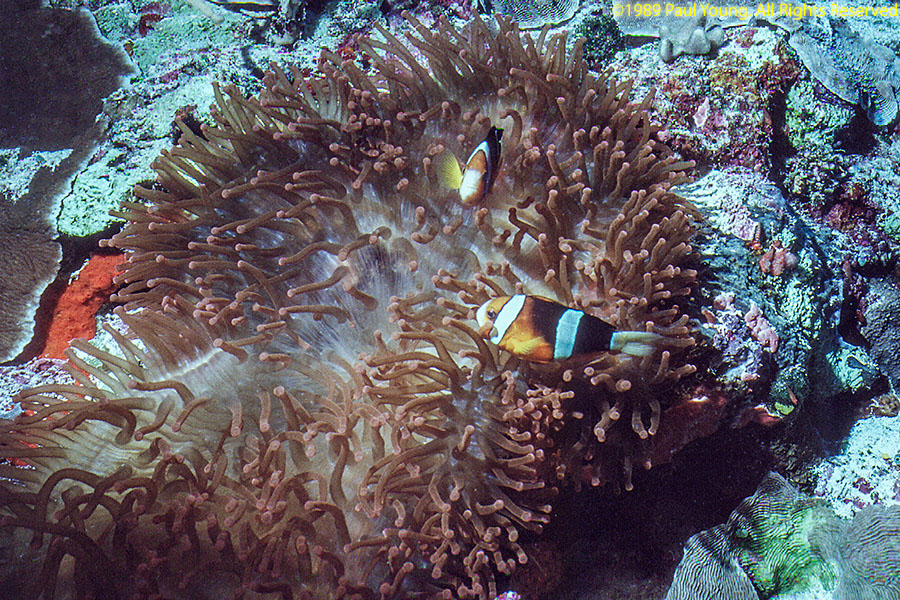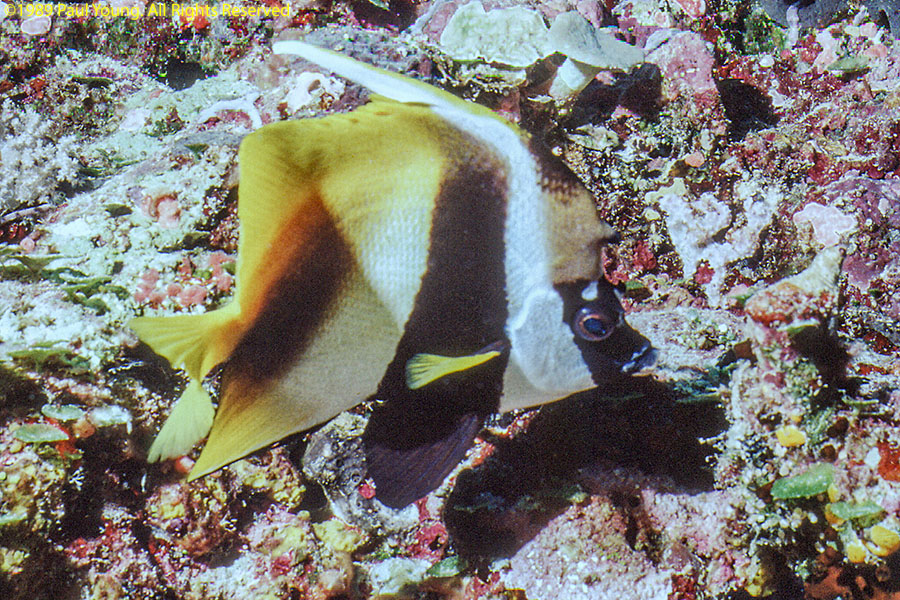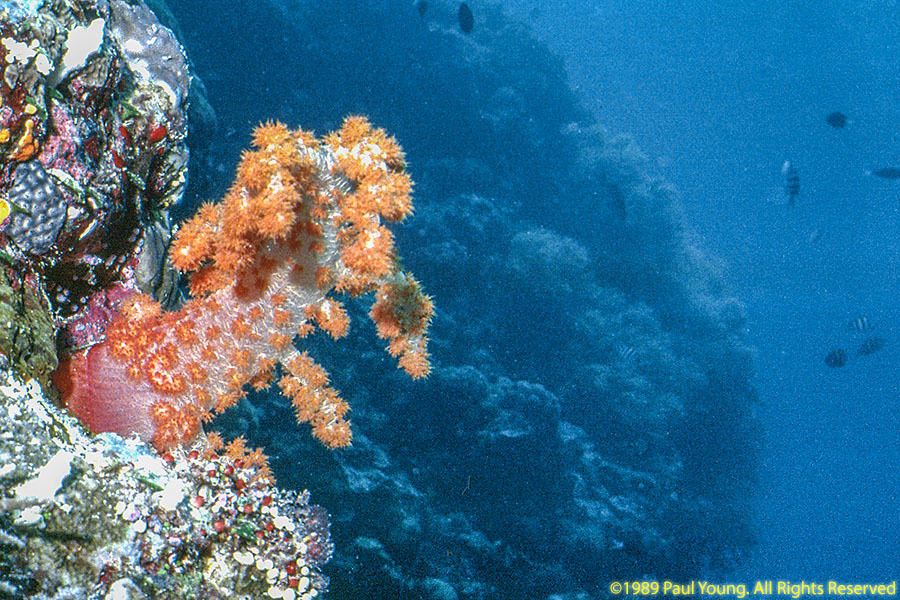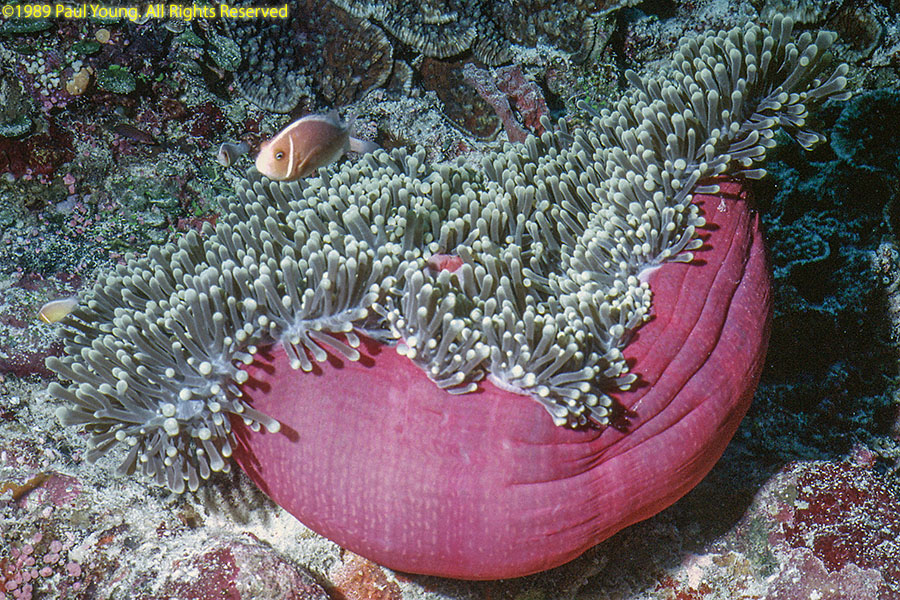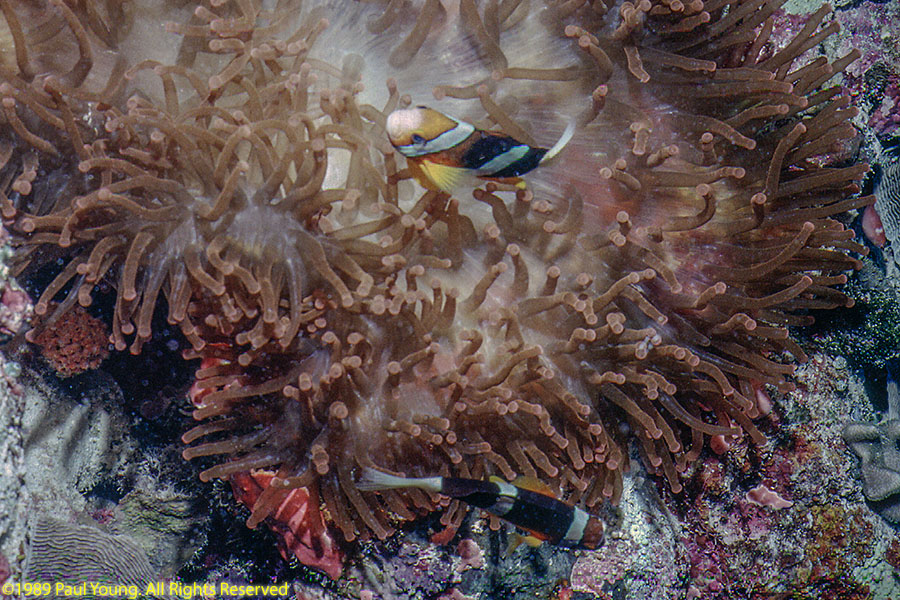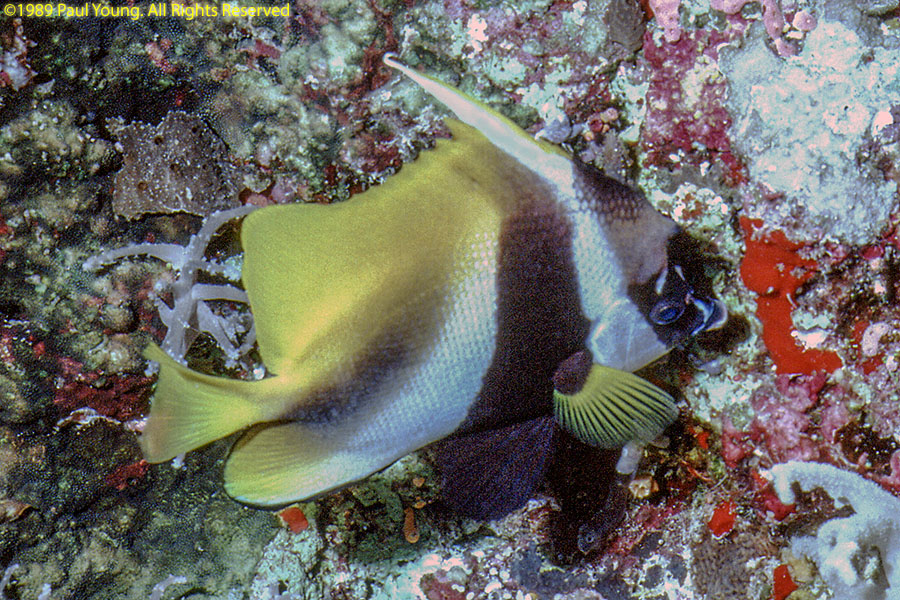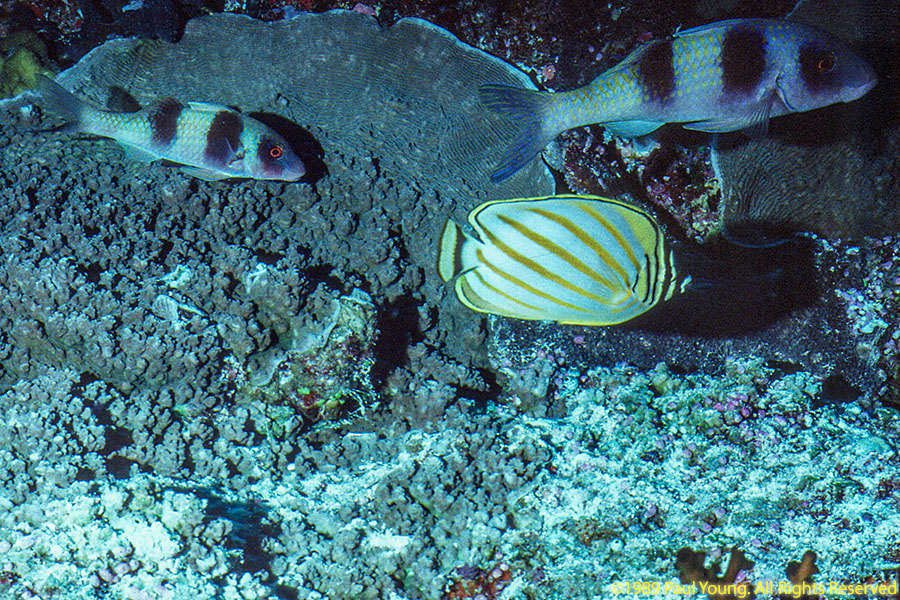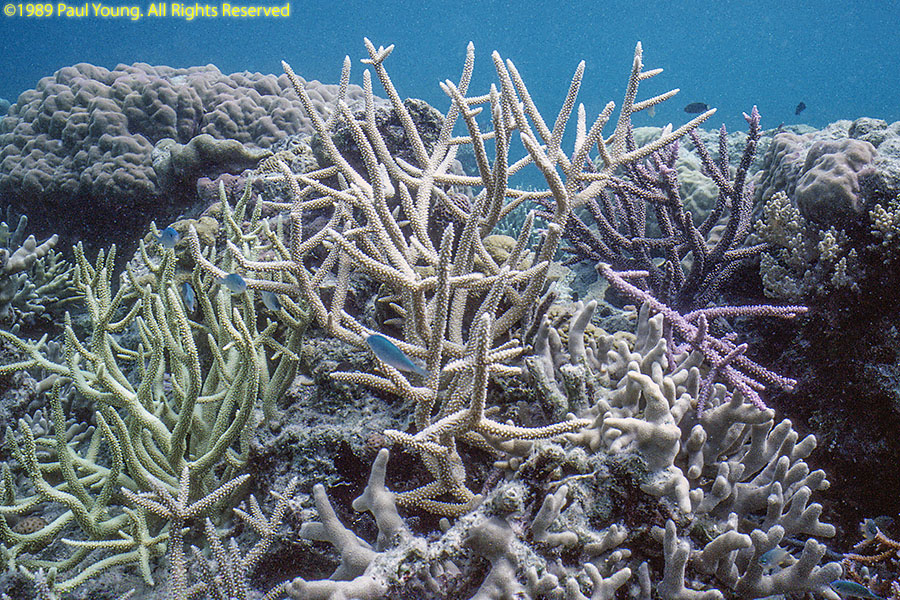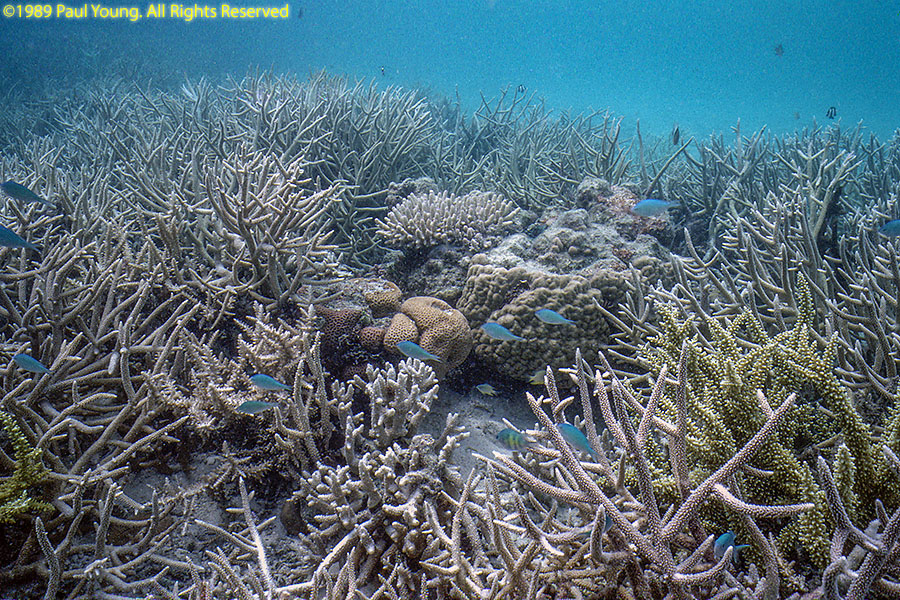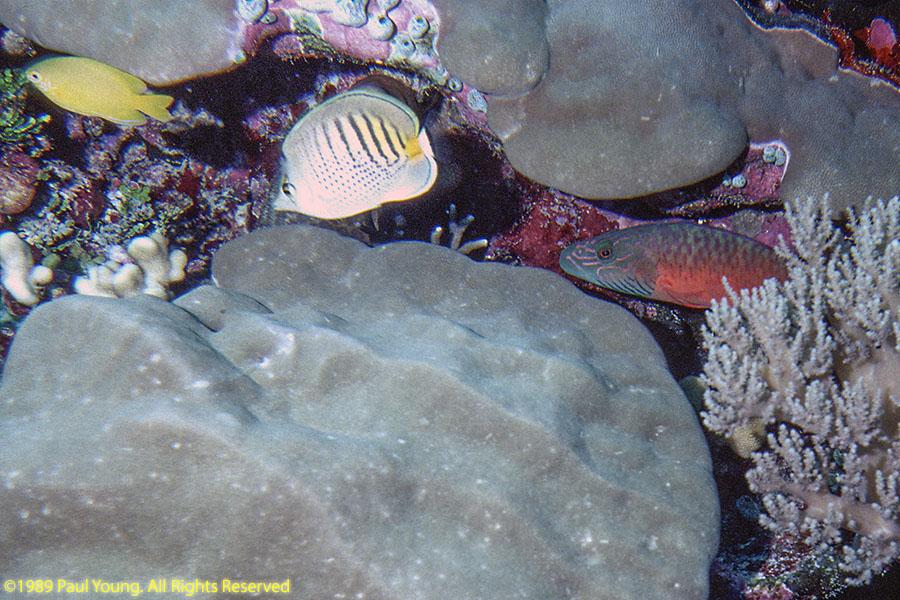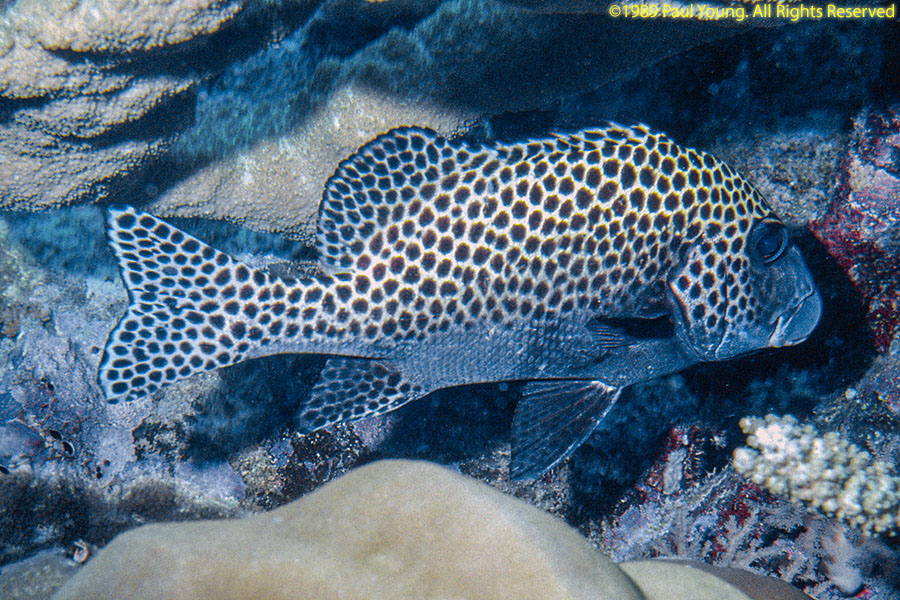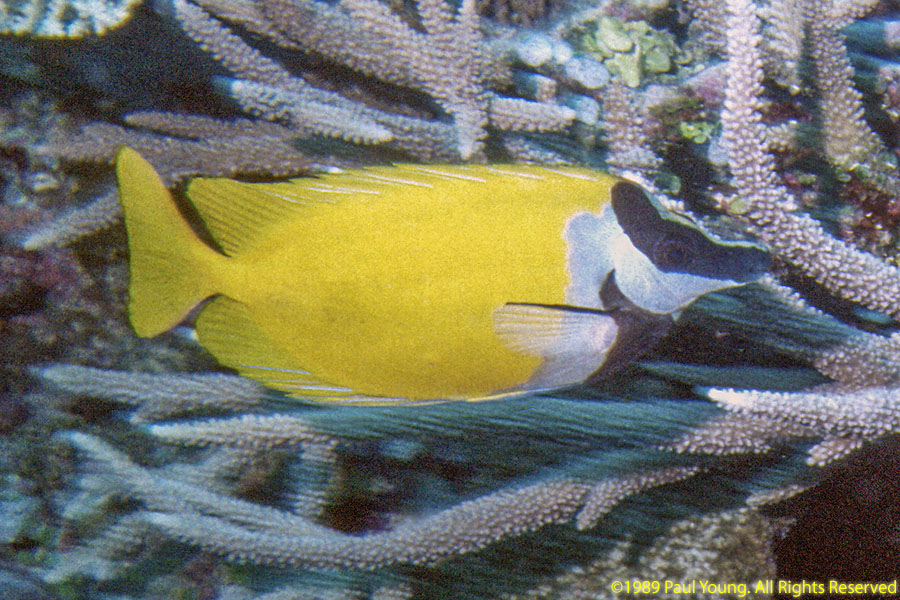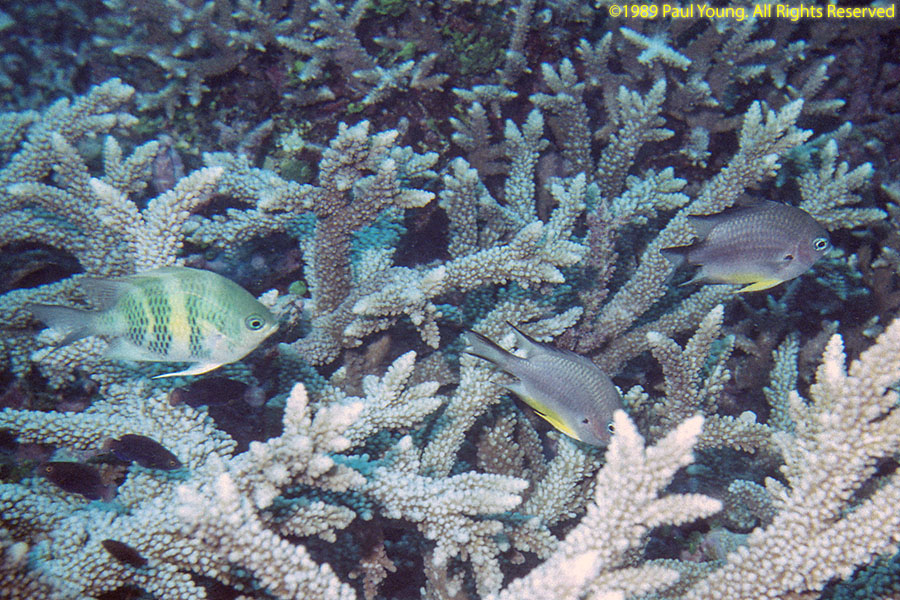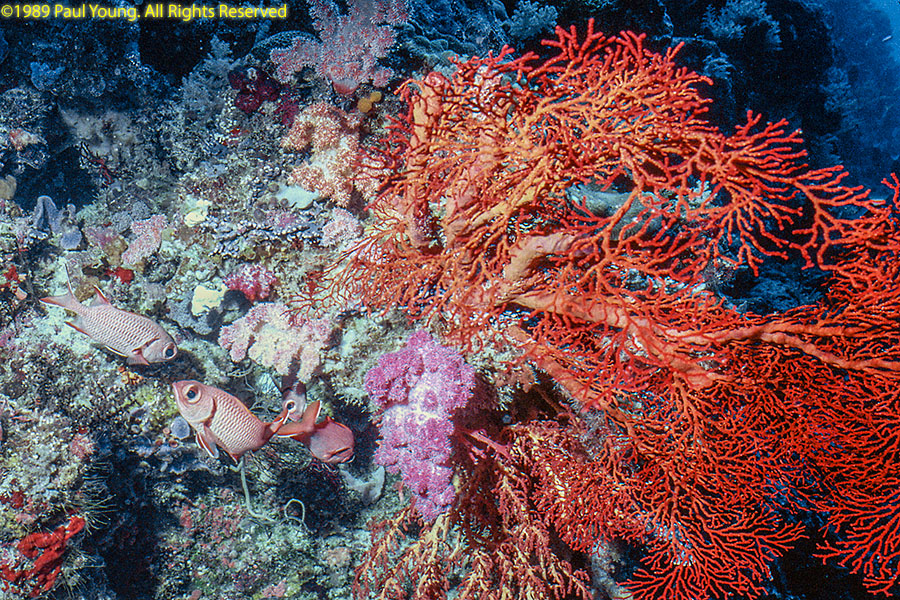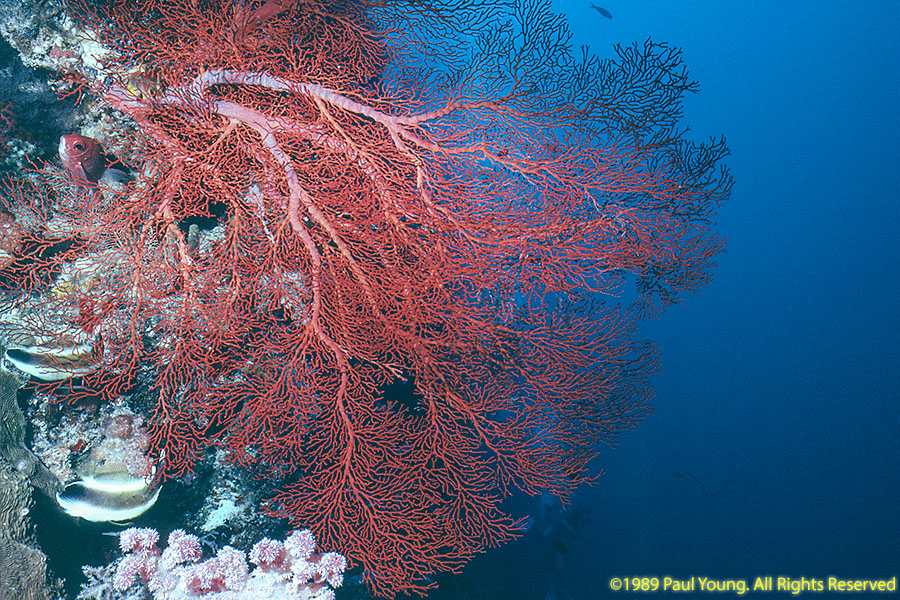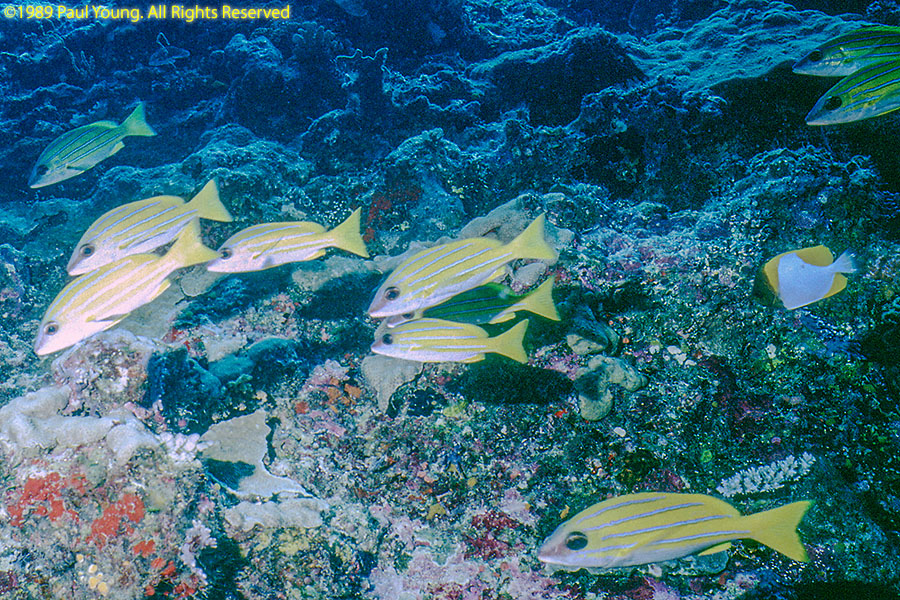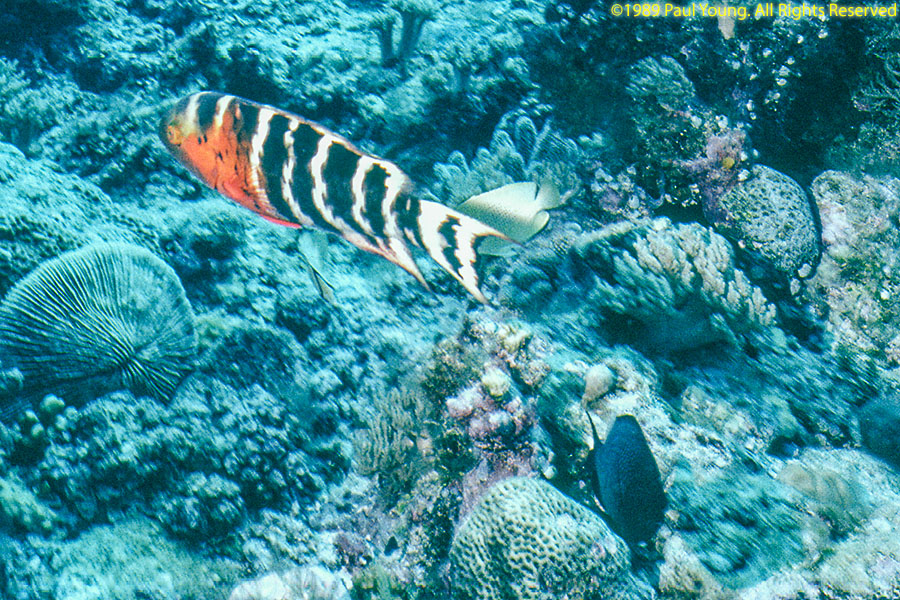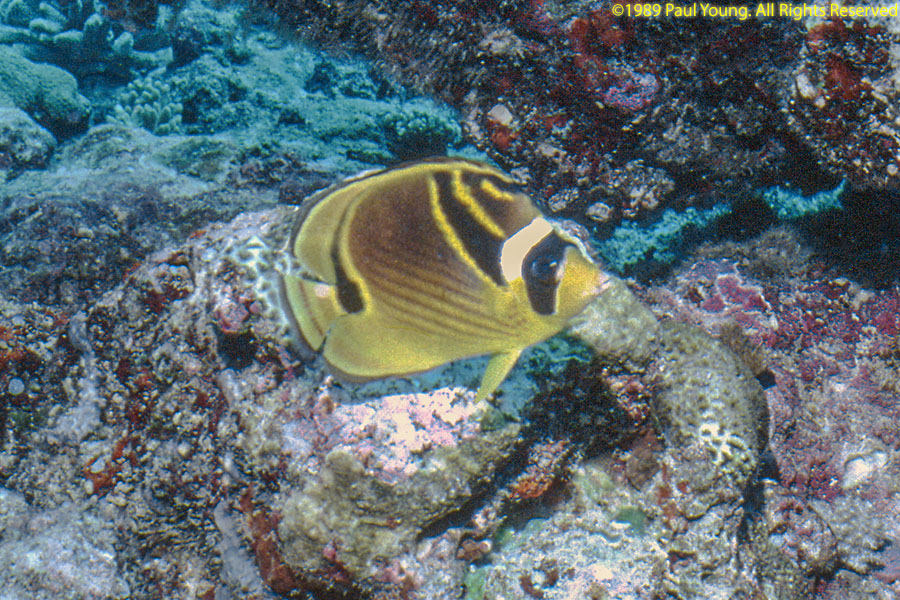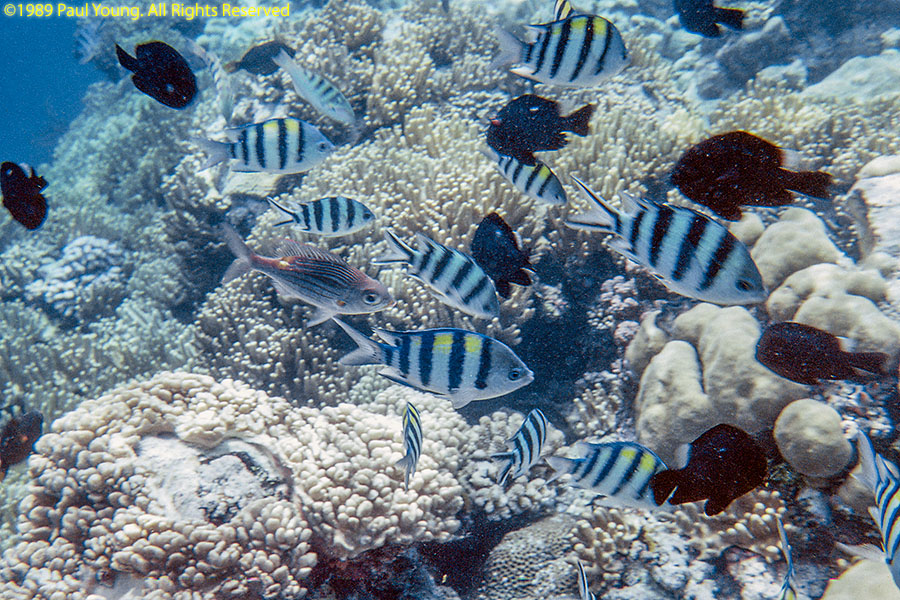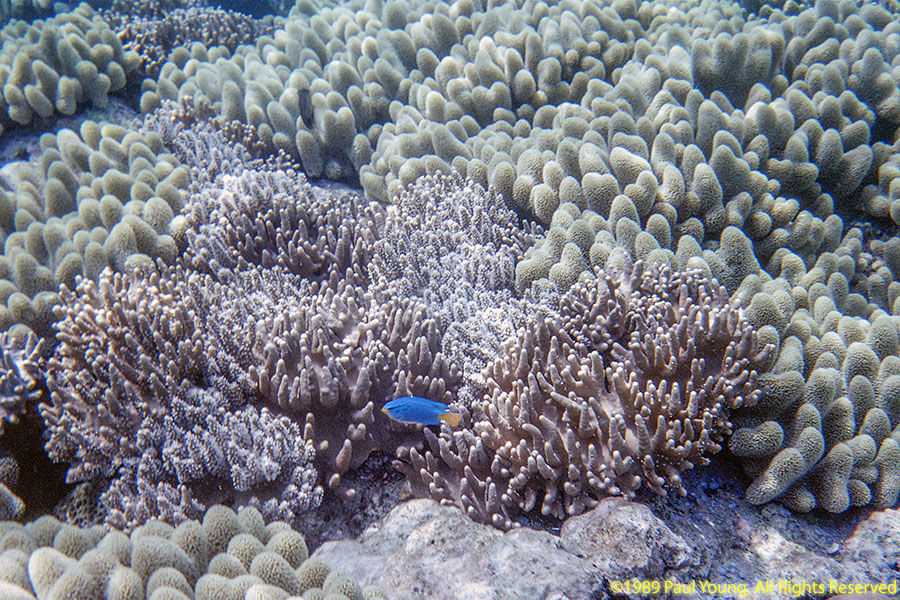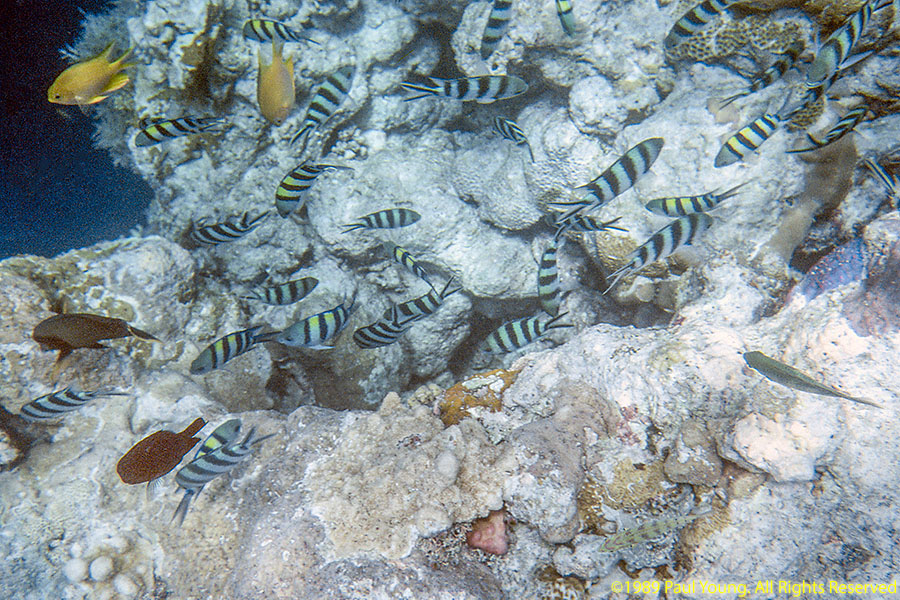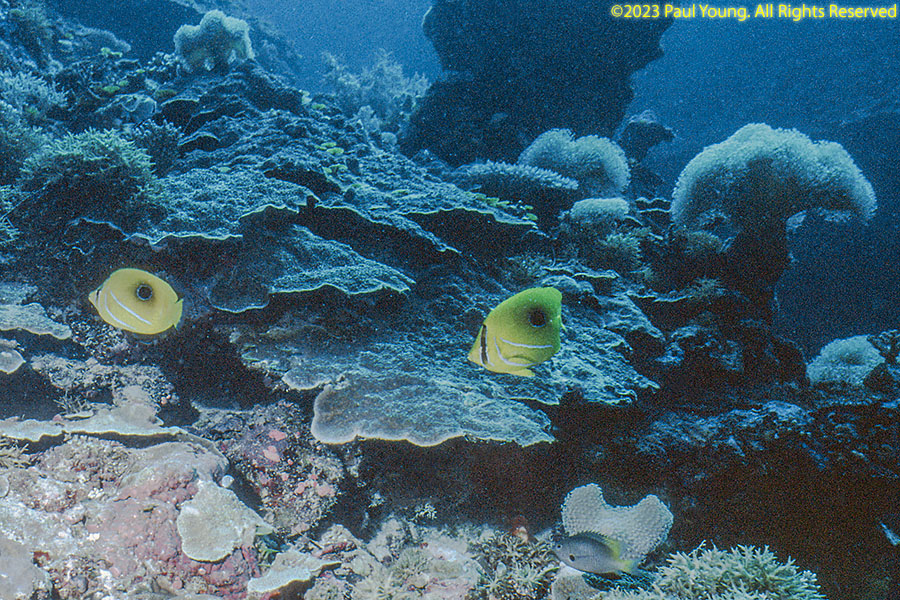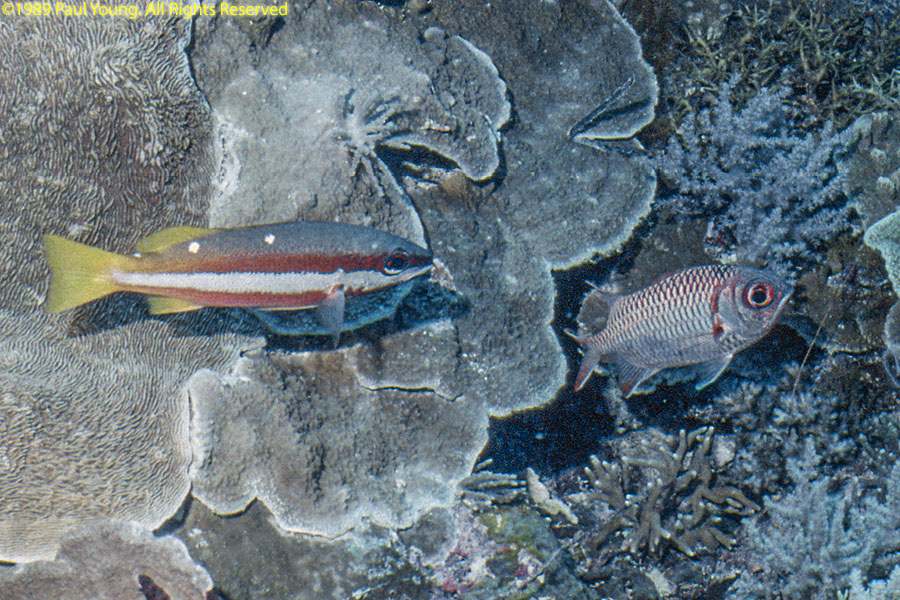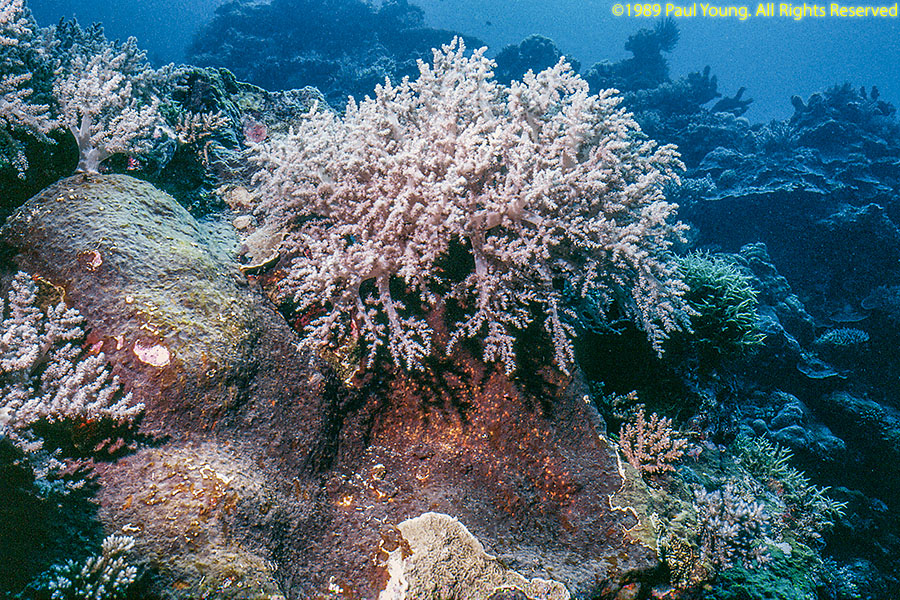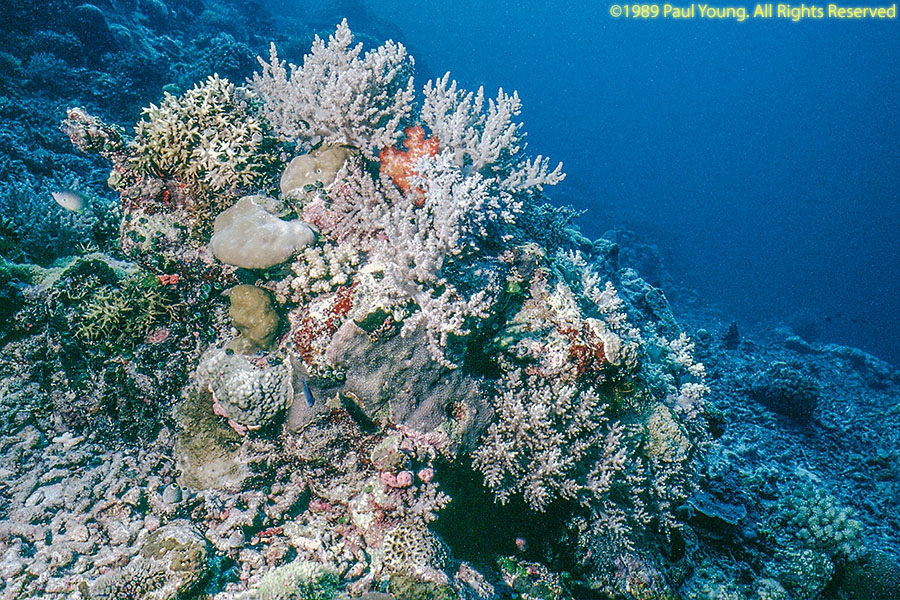 ---
©2023 Mermaid Underwater Photographic. All Rights Reserved.
This page sponsored by Mermaid Underwater Photographic. Contact us at mermaid@underwater.org.
Last modified 6 June 2023