Bwindi Impenetrable Photo Gallery
Bwindi Impenetrable National Park in southwest Uganda protects a rugged forested landscape at elevations of 3,904 to 8,553 ft, home to mountain gorillas, 45% of their total population. It lies on the edge of the Albertine Rift. It is a habitat for 120 species of mammals, more than any Ugandan national park other than Queen Elizabeth, ten other primate species besides the mountain gorillas (Gorilla beringei beringei), six antelope species, 350 birds of which 23 are endemic to the Albertine Rift and 14 of which are found only in Bwindi, 220 butterflies including eight endemics, 27 frogs, 160 trees, 100 ferns, and more than a thousand species of flowering plants.
The main tourist activity is gorilla tracking. These animals are the eastern mountain gorilla, Gorilla beringei beringei.
It is also one of the finest birding destinations in Uganda.
Double-toothed barbet, Pogonomis bidentatus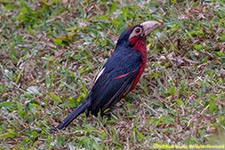 African pied wagtail, Motacilla aguimp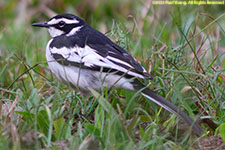 Common fiscal, Lanius collaris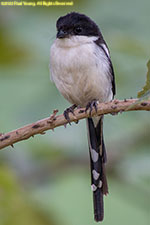 Plain greenbul, Erillas curvirostris
Gorillas of Bwindi Impenetrable National Park: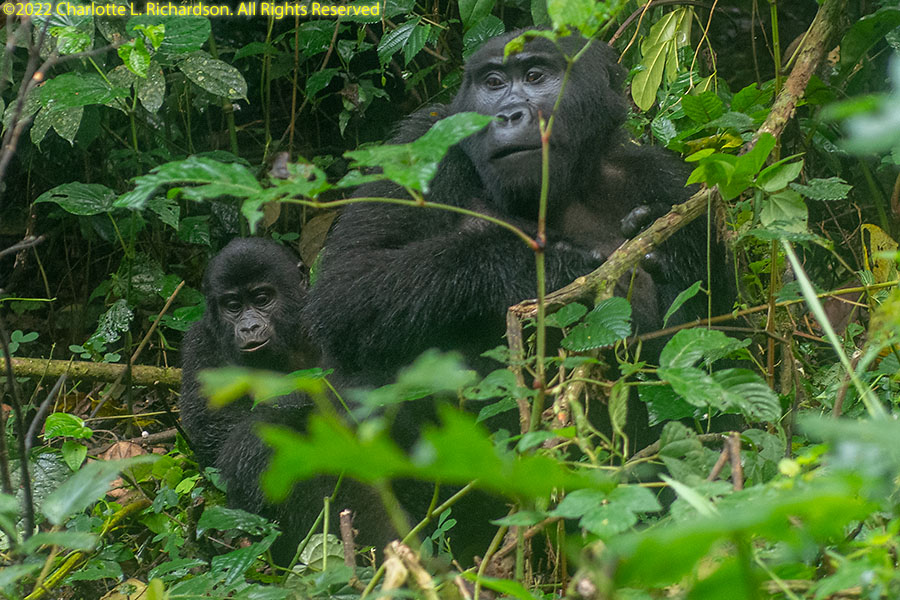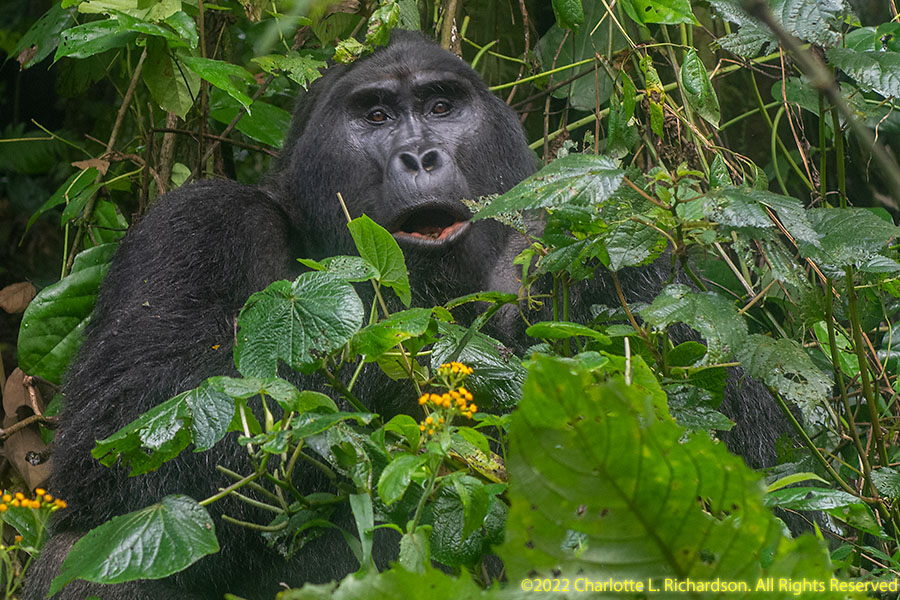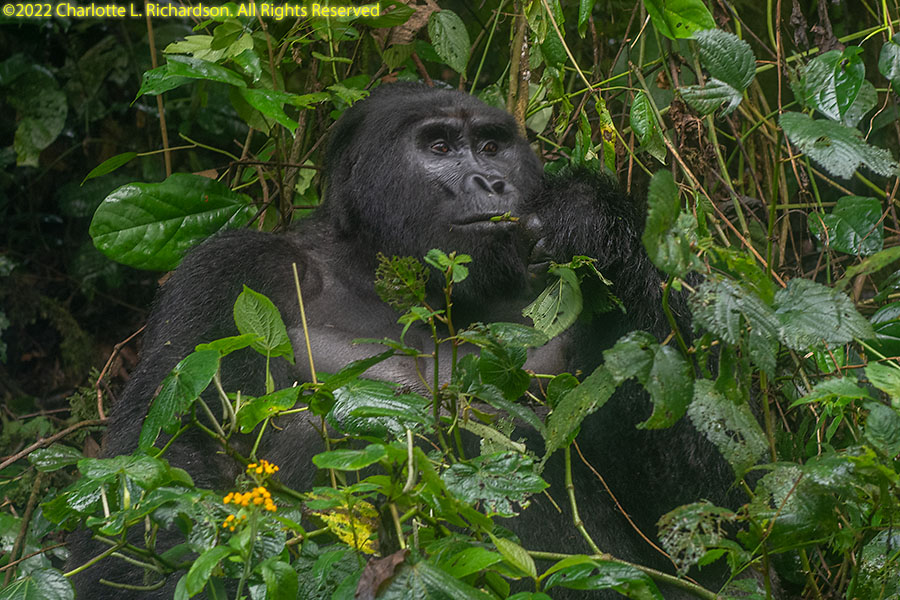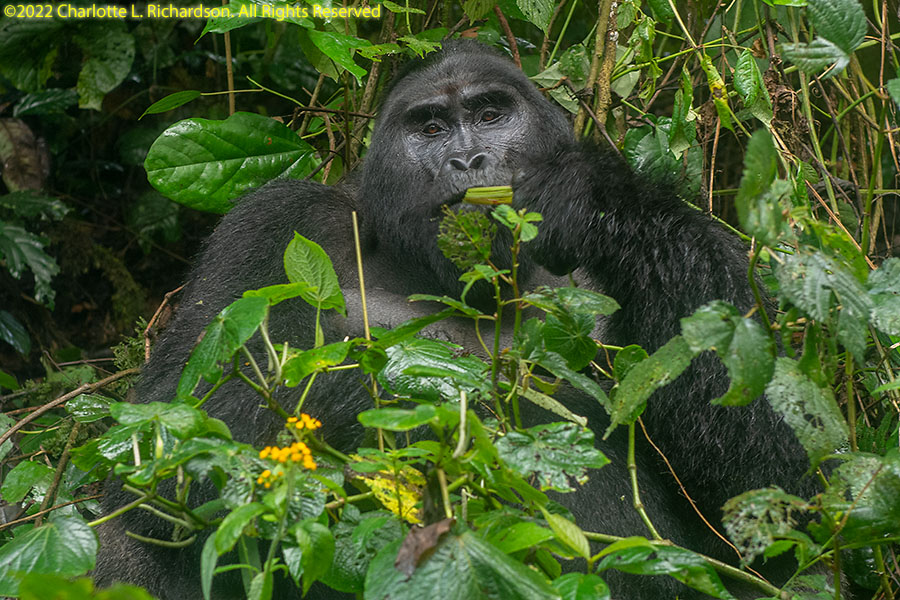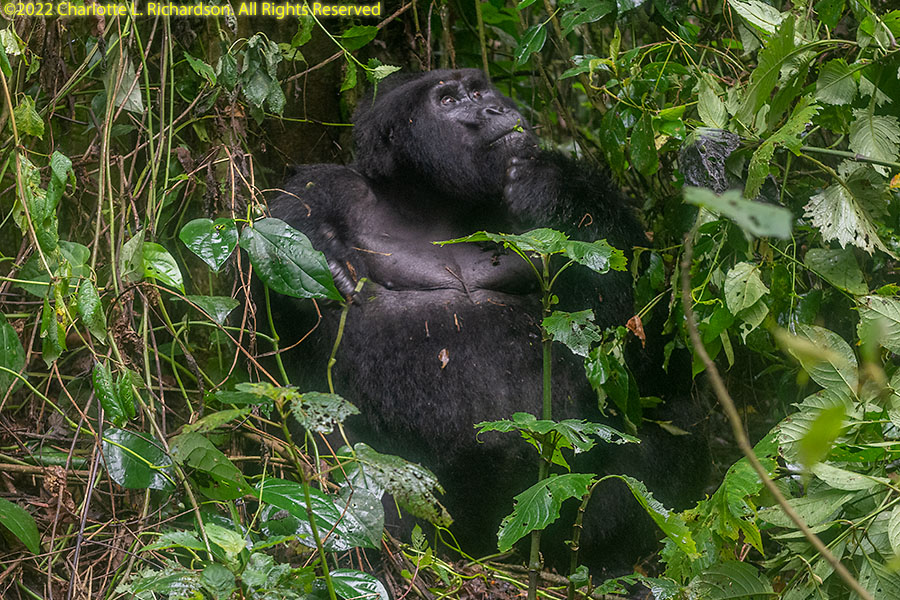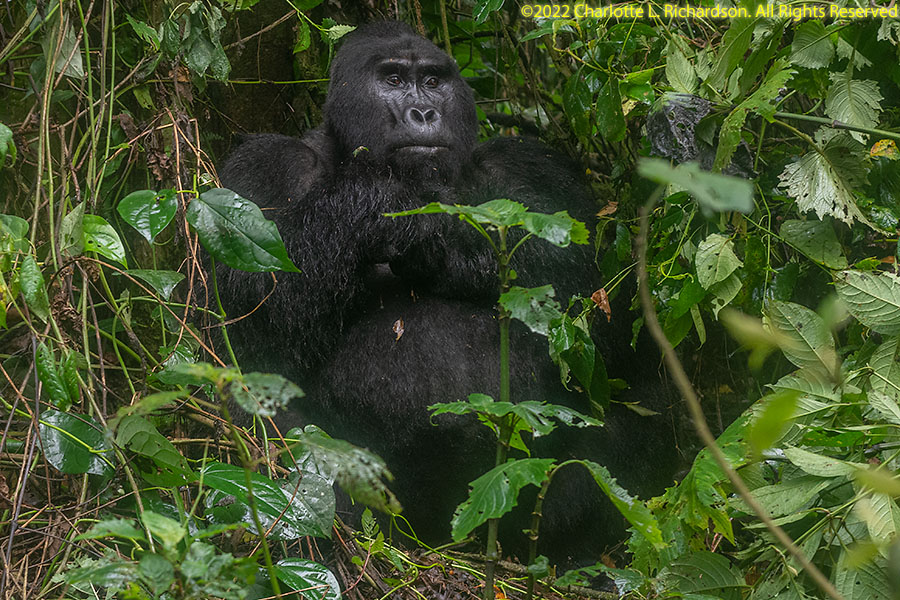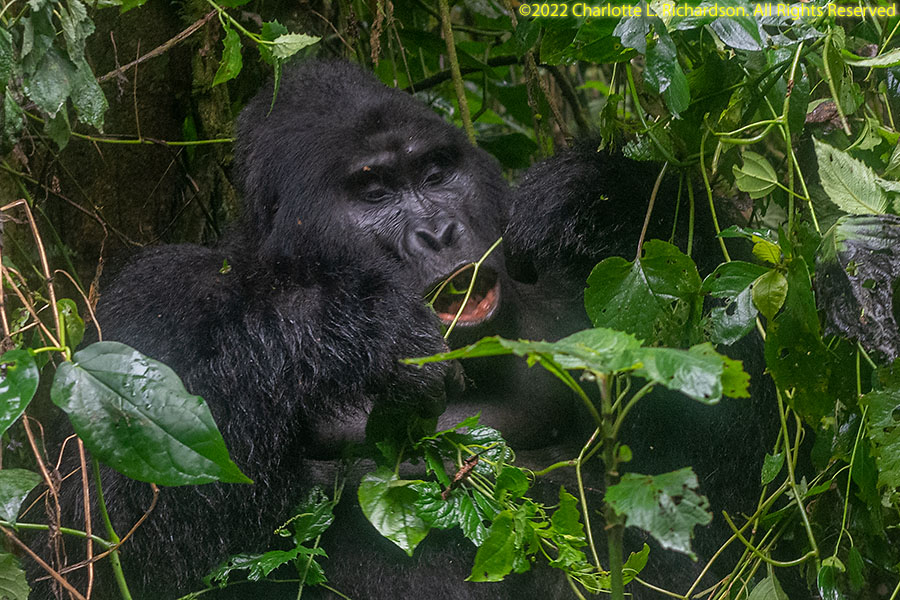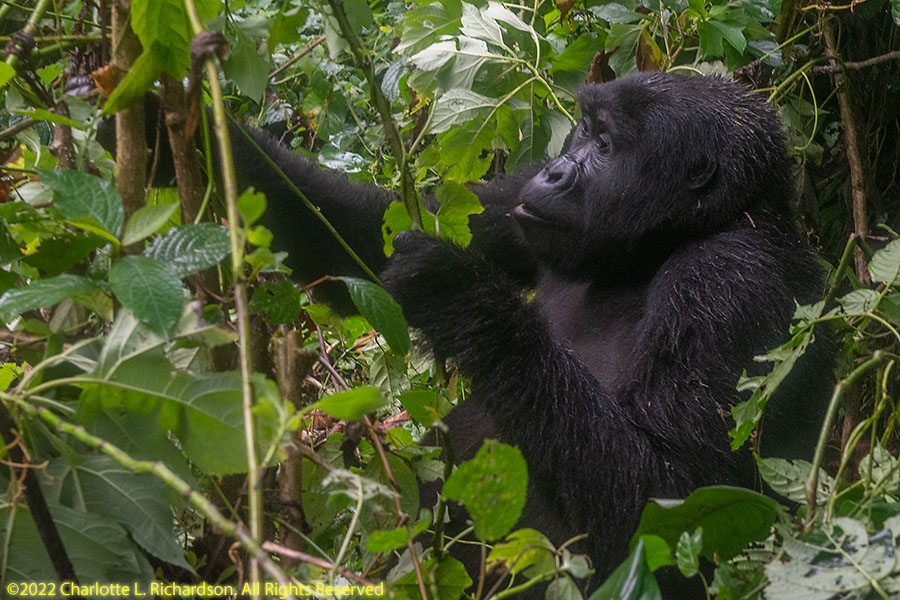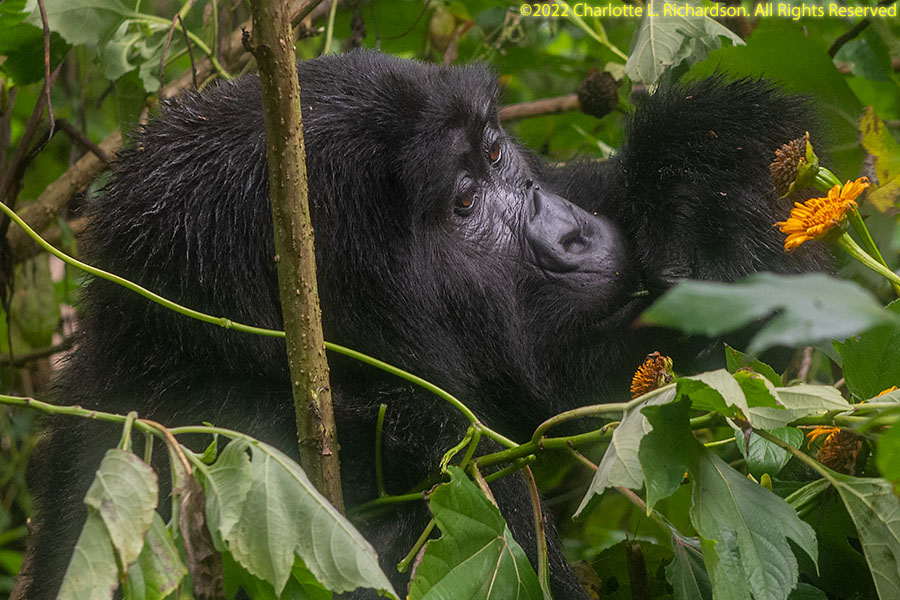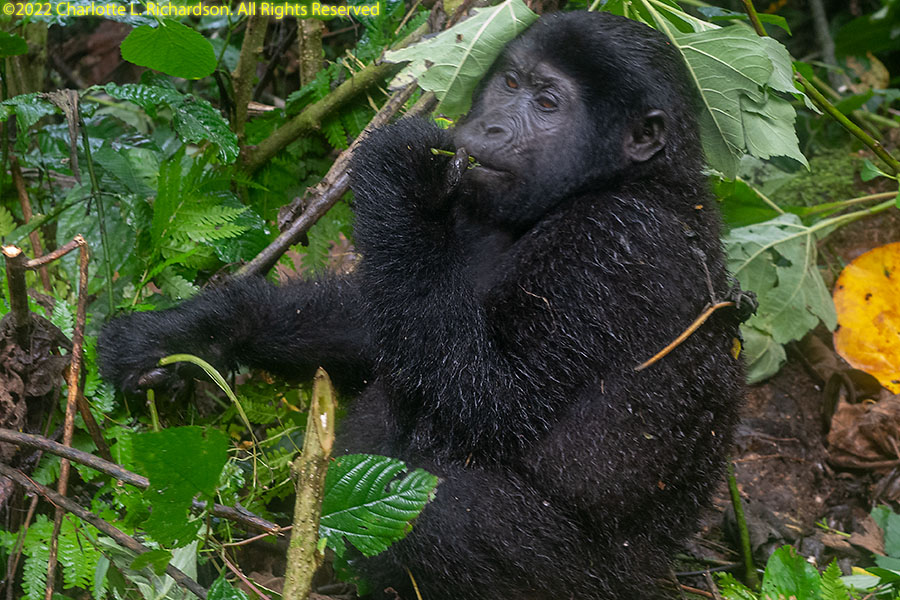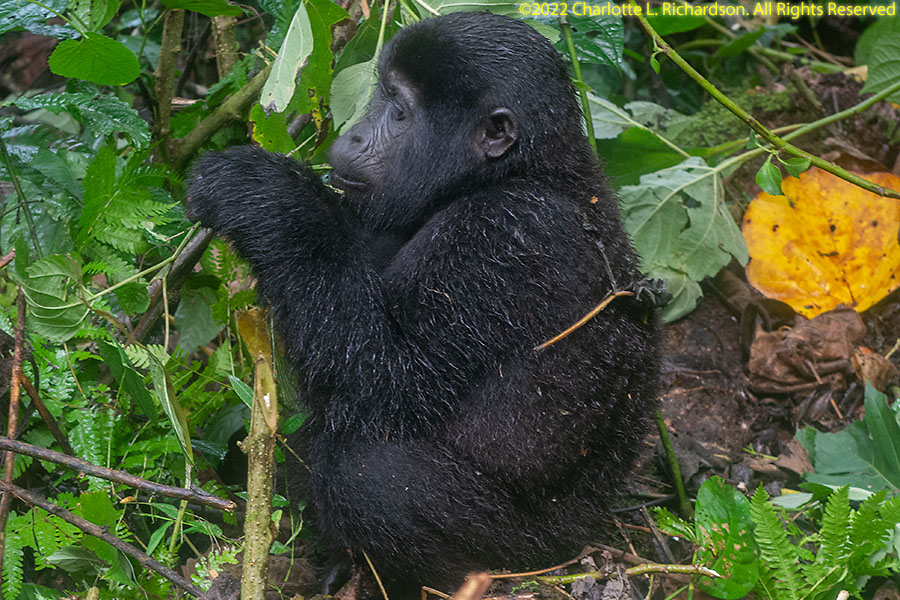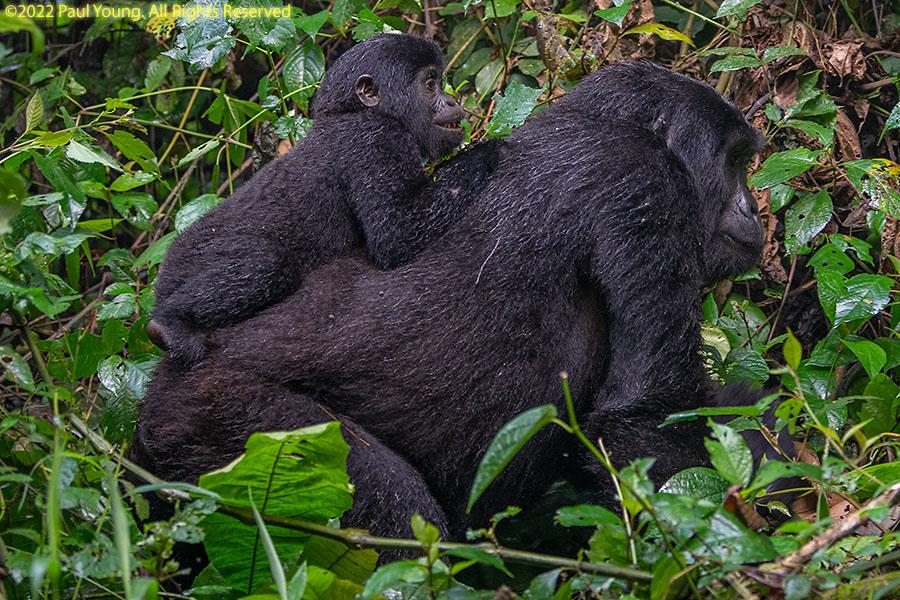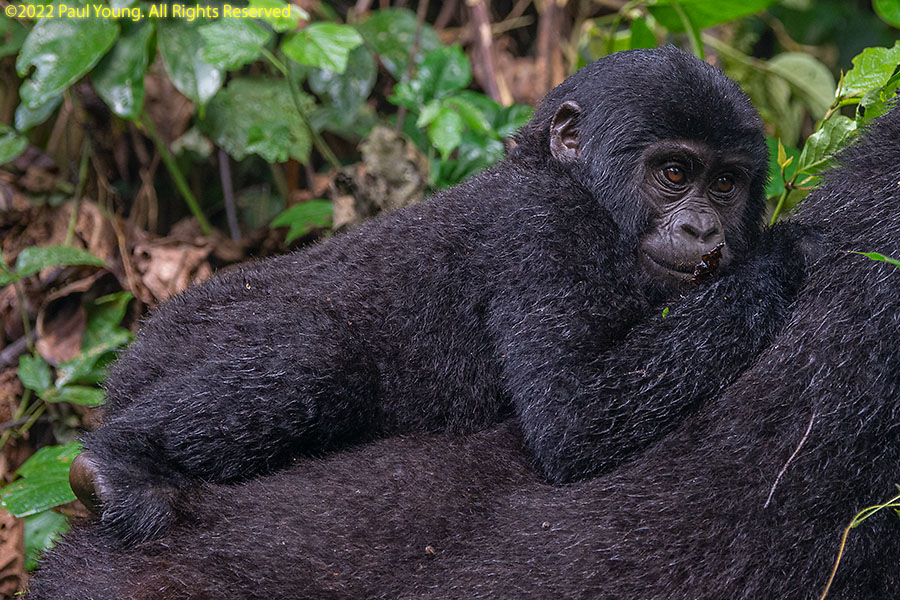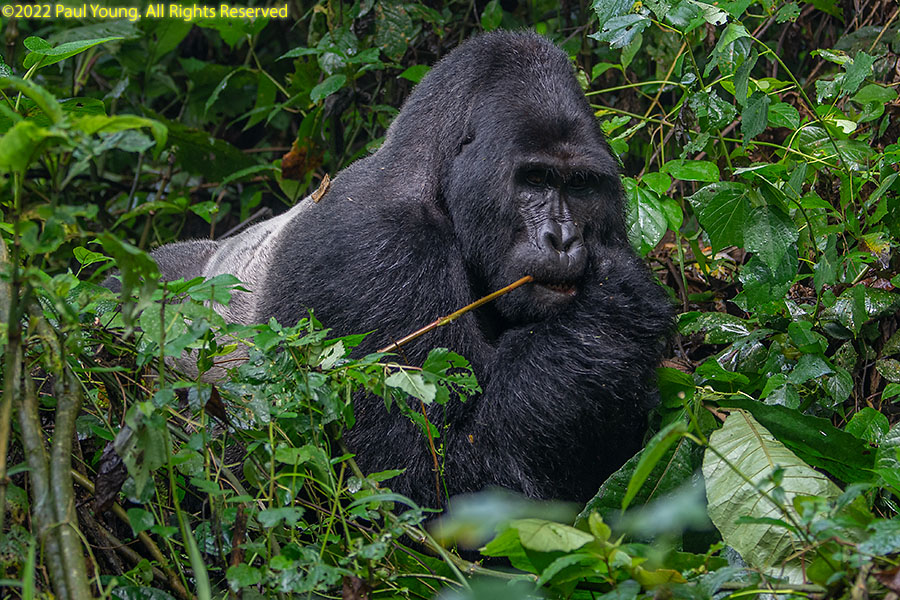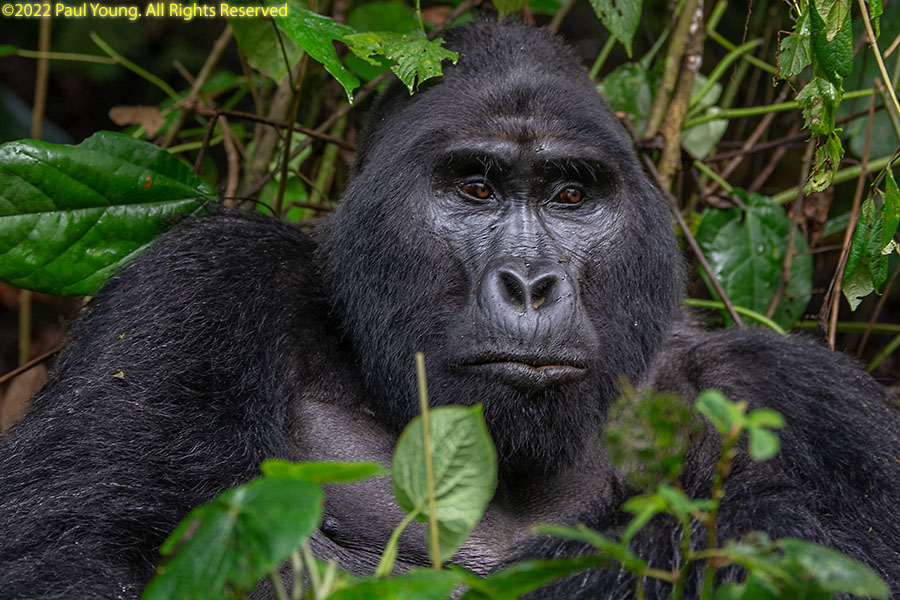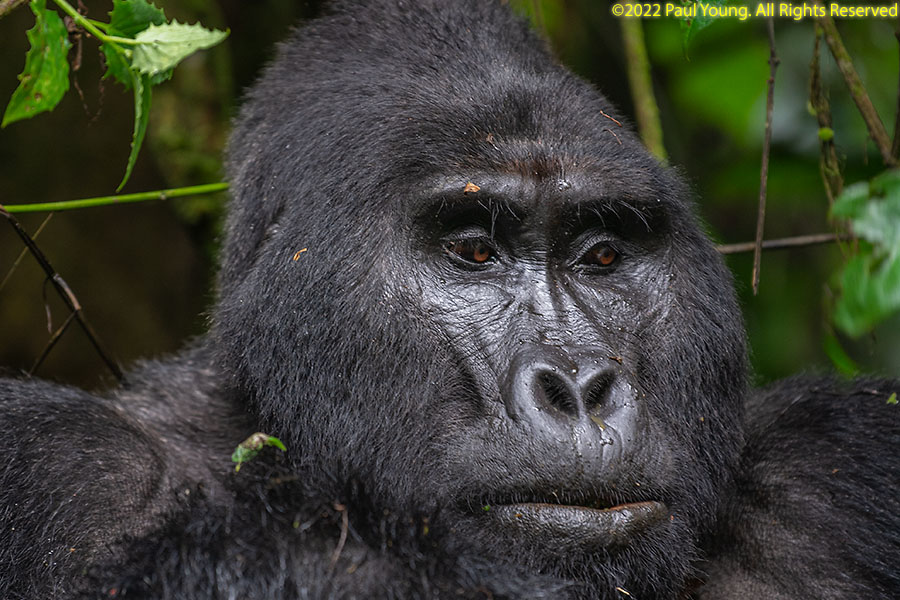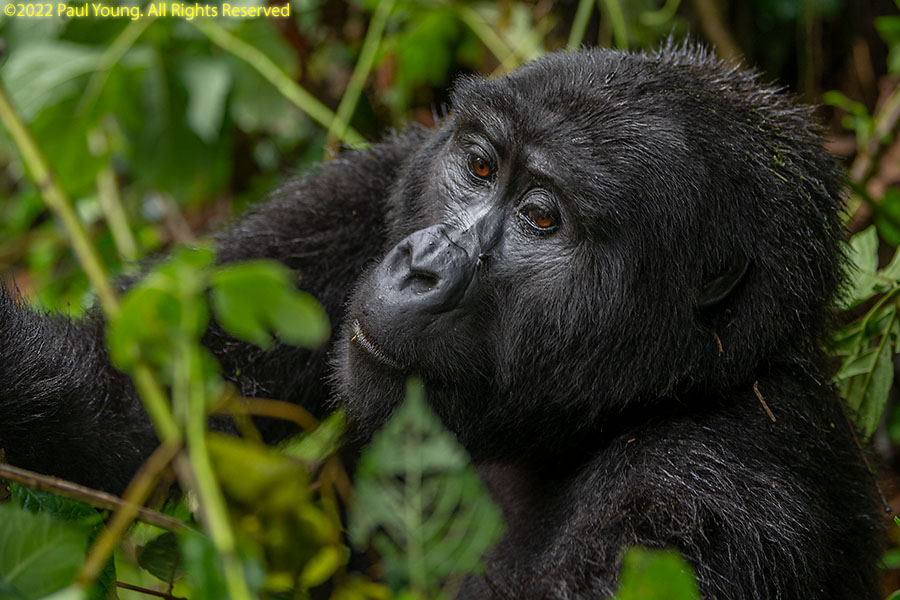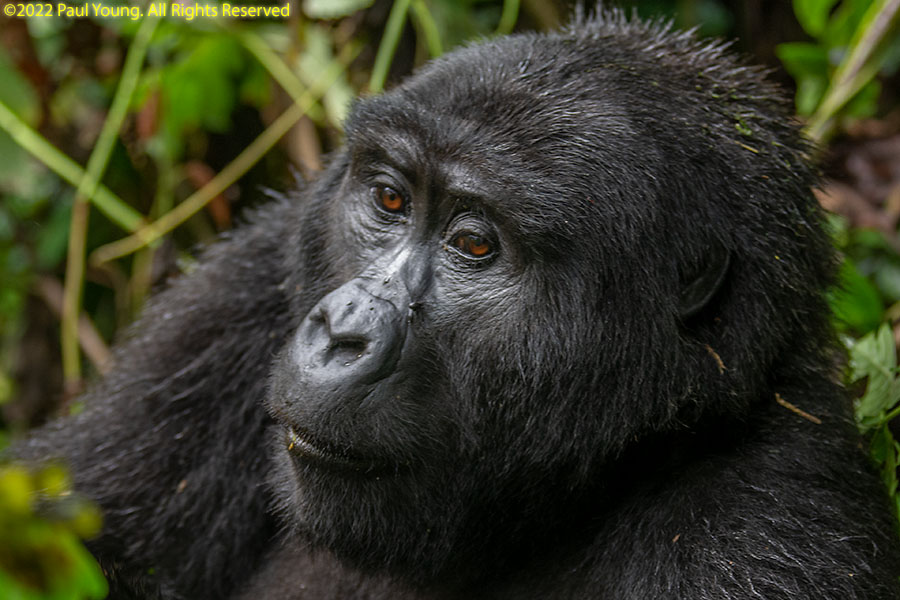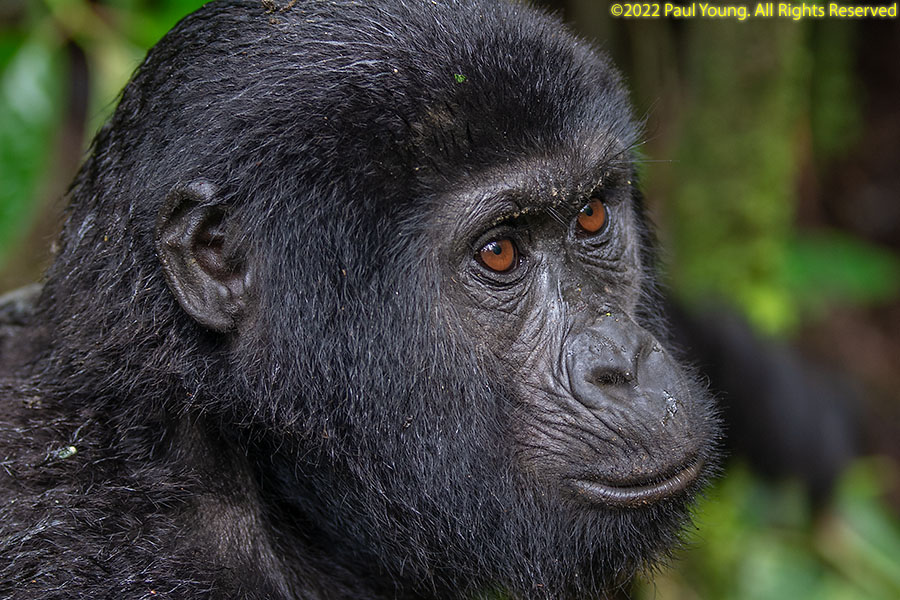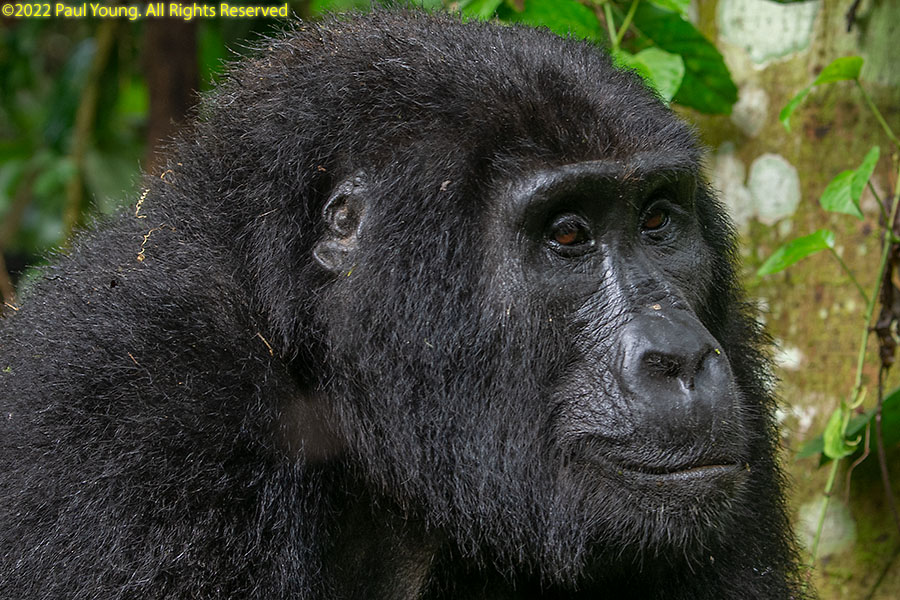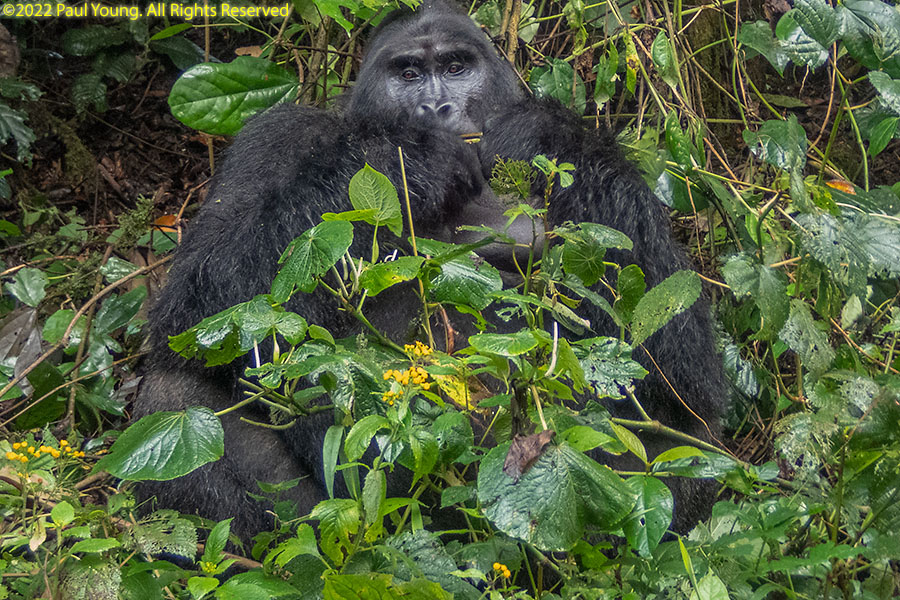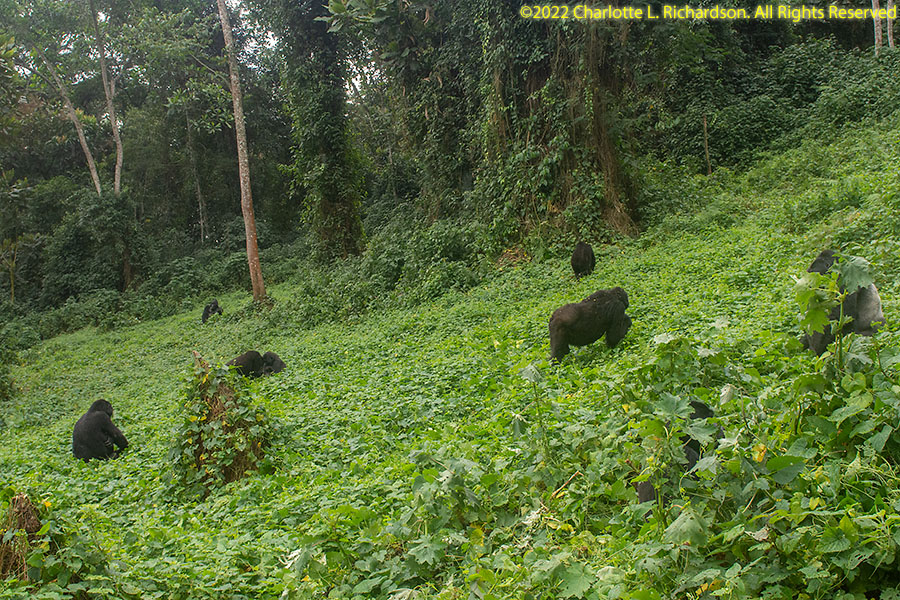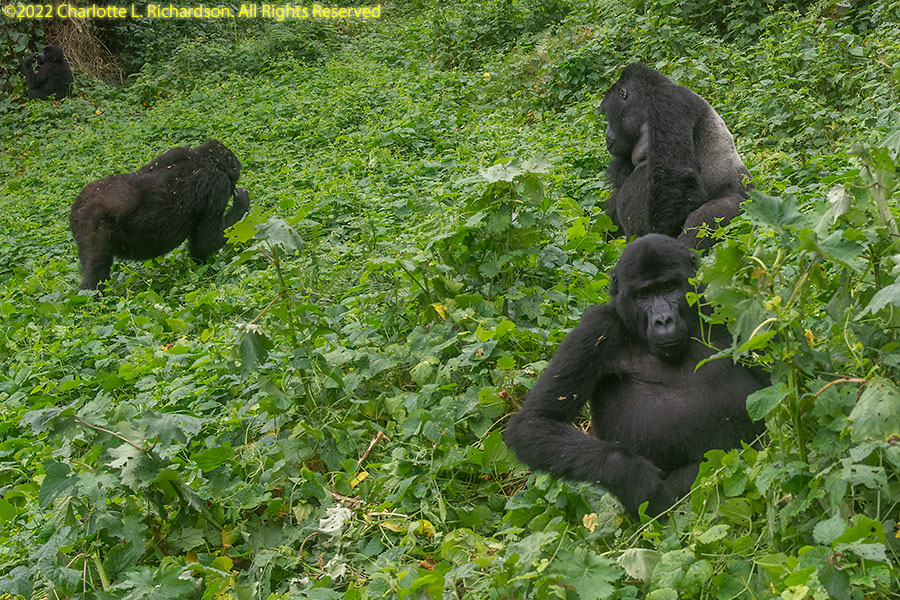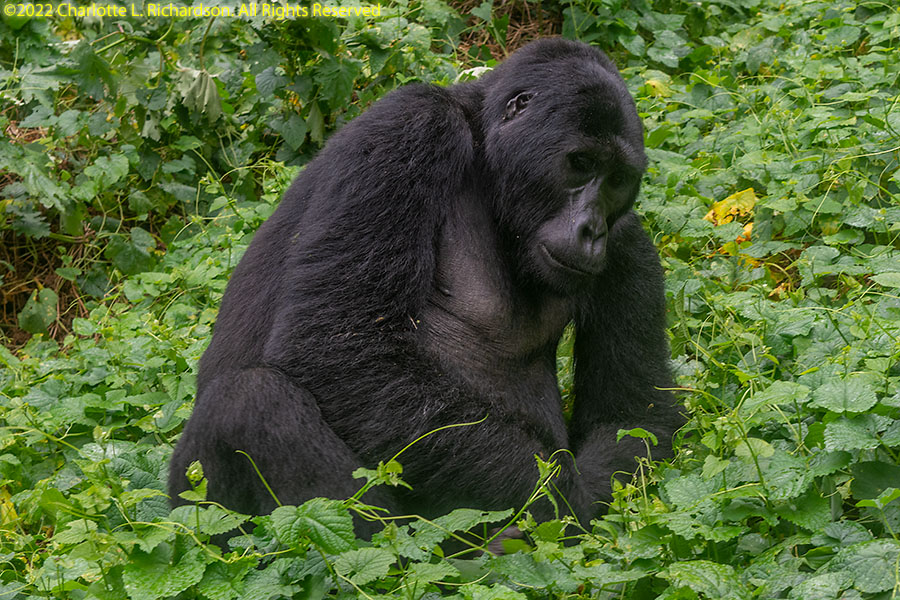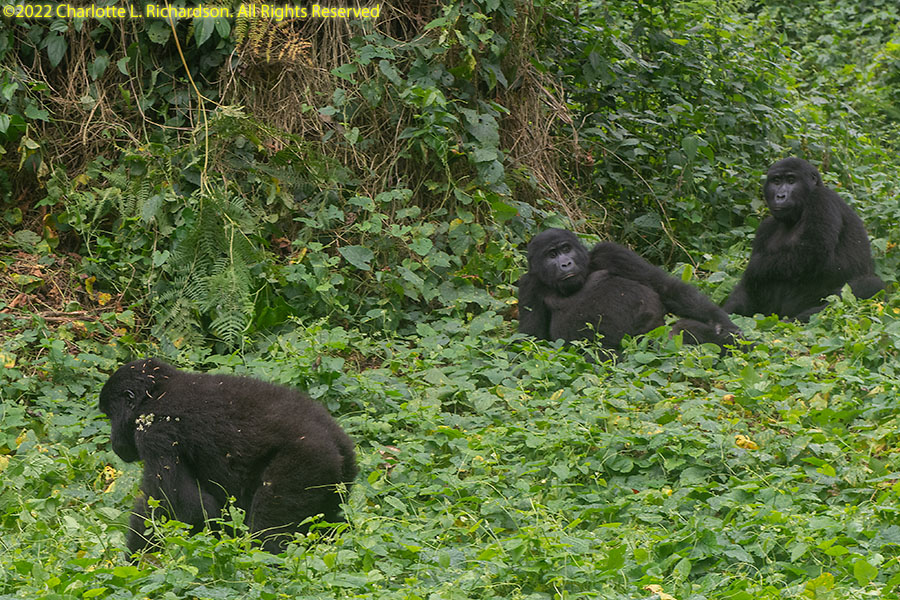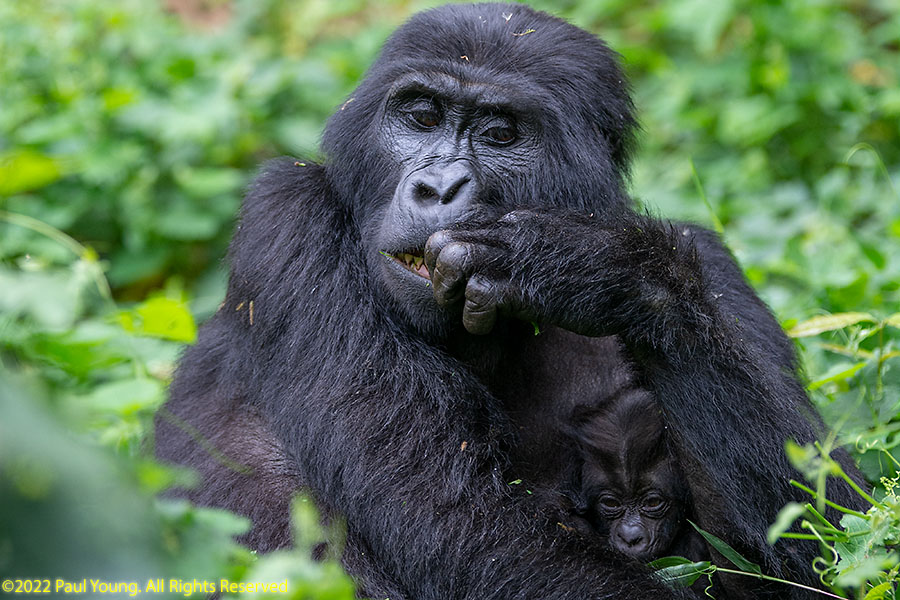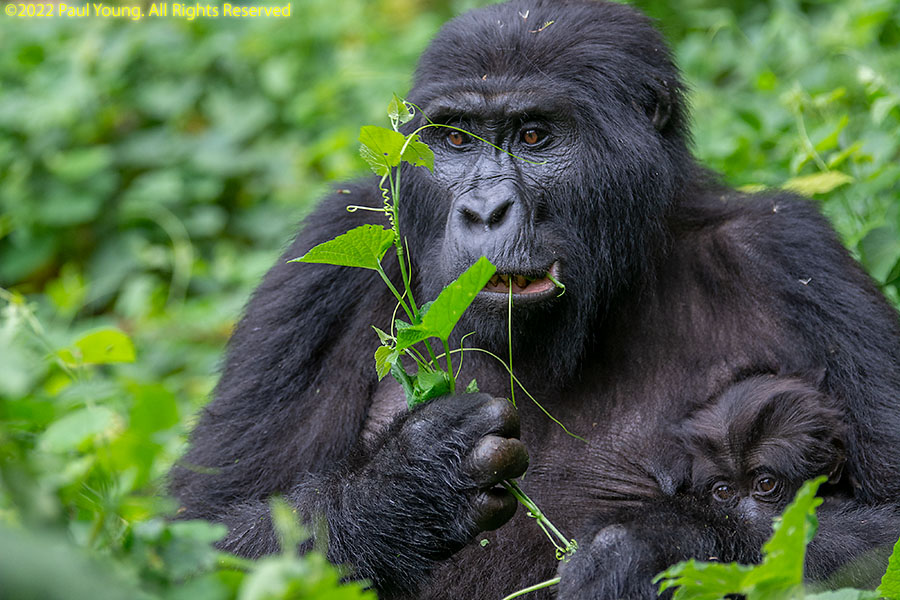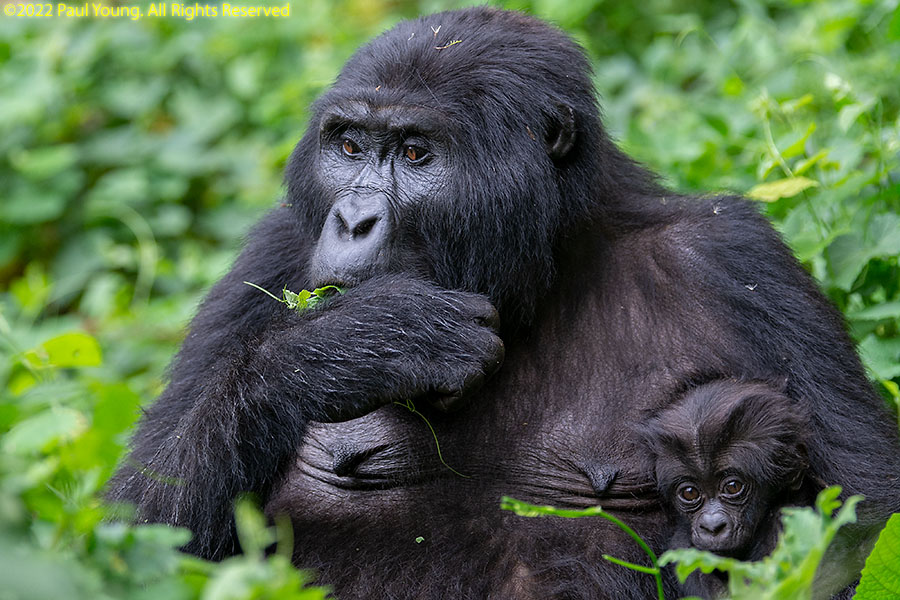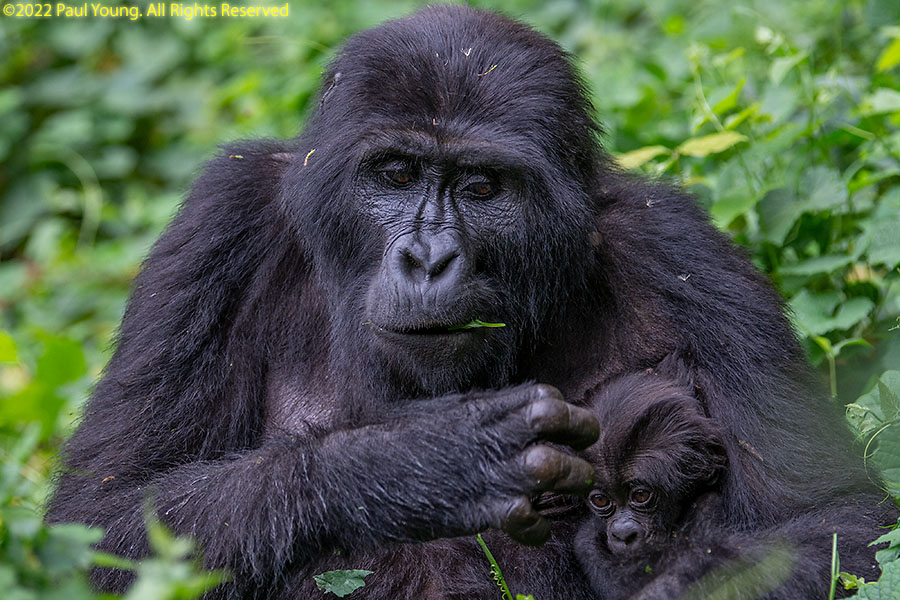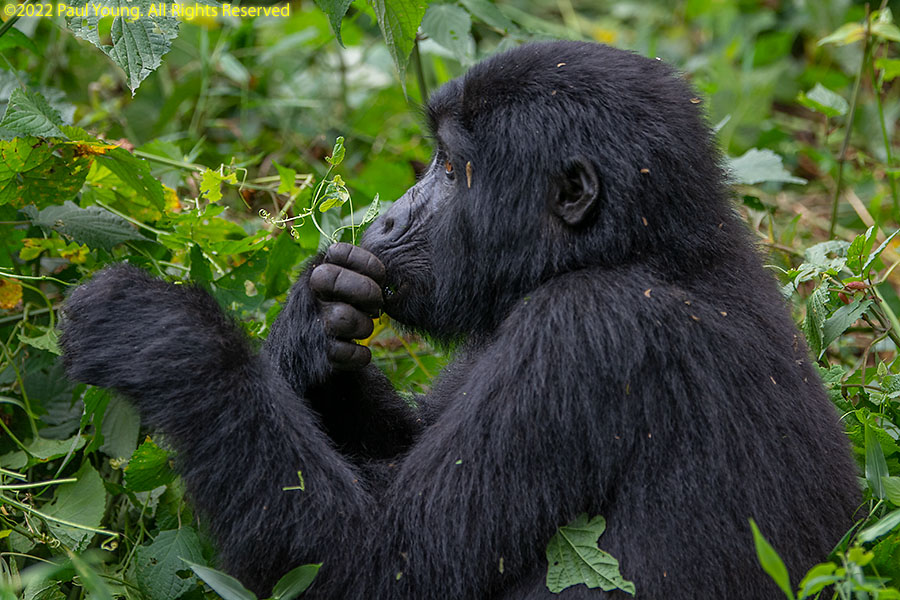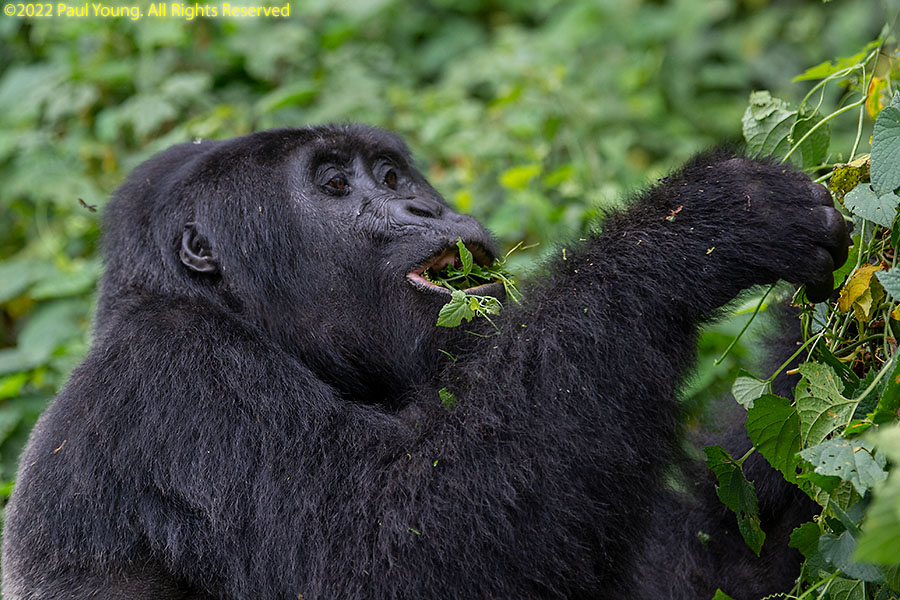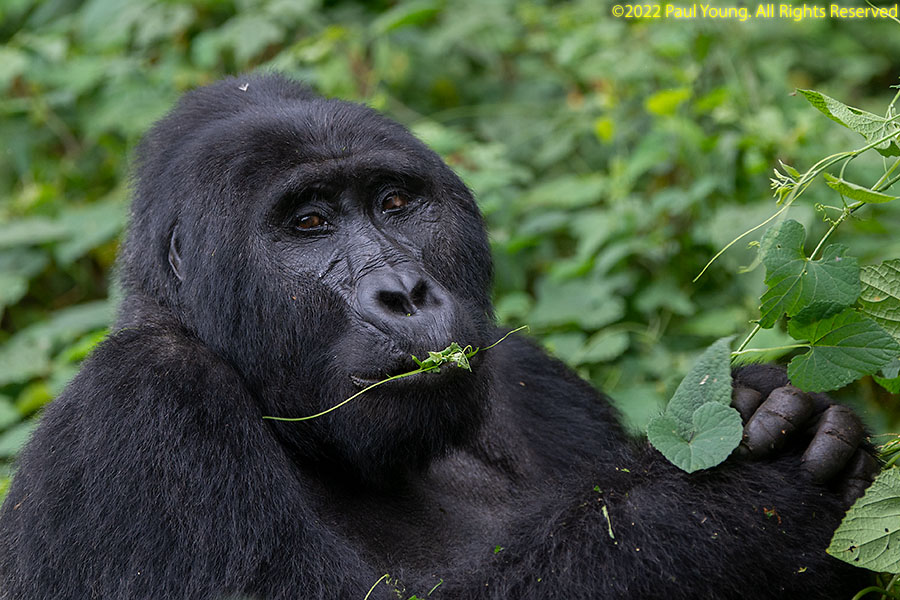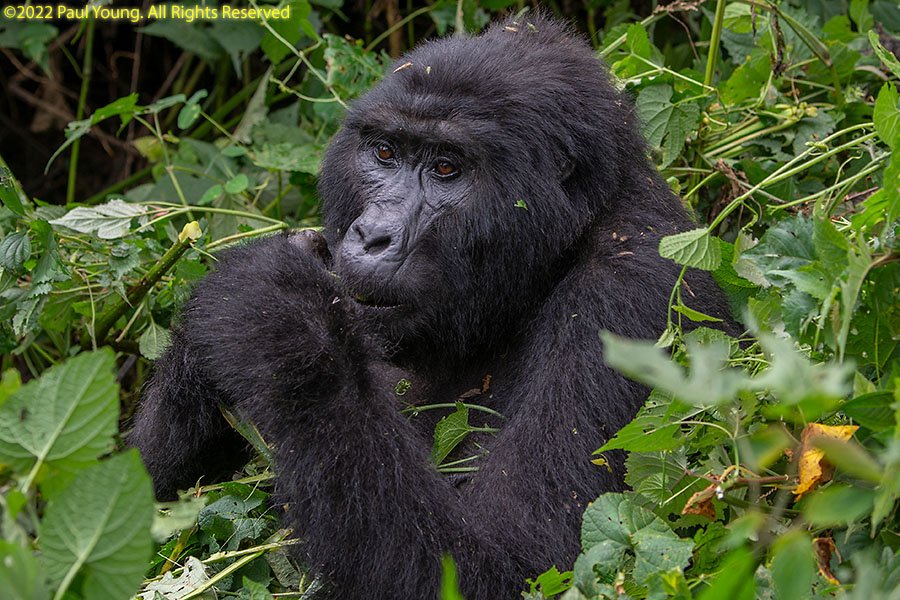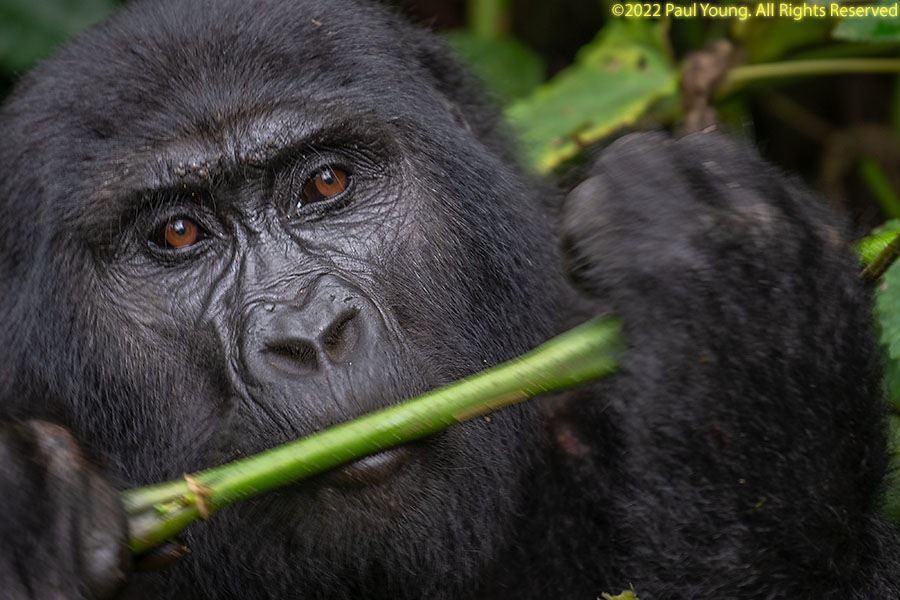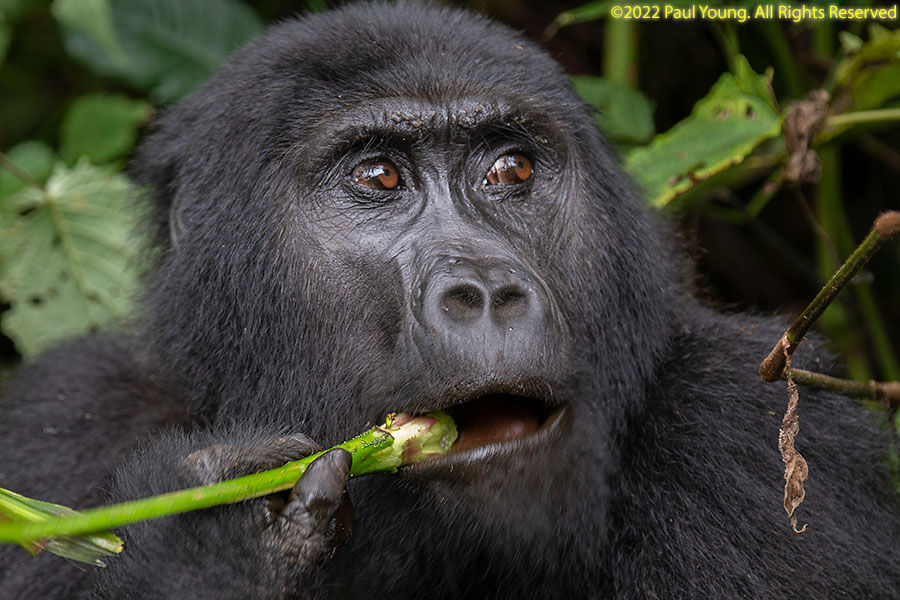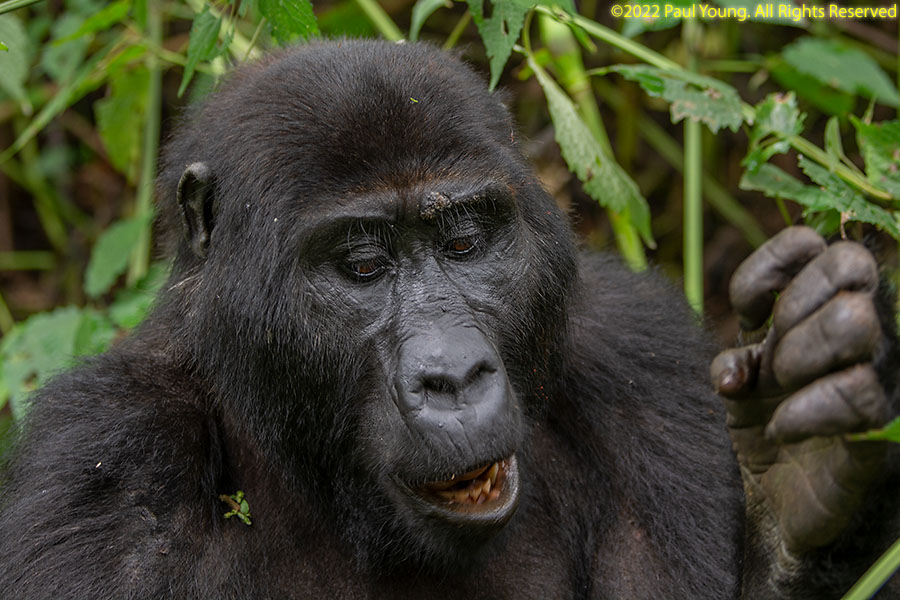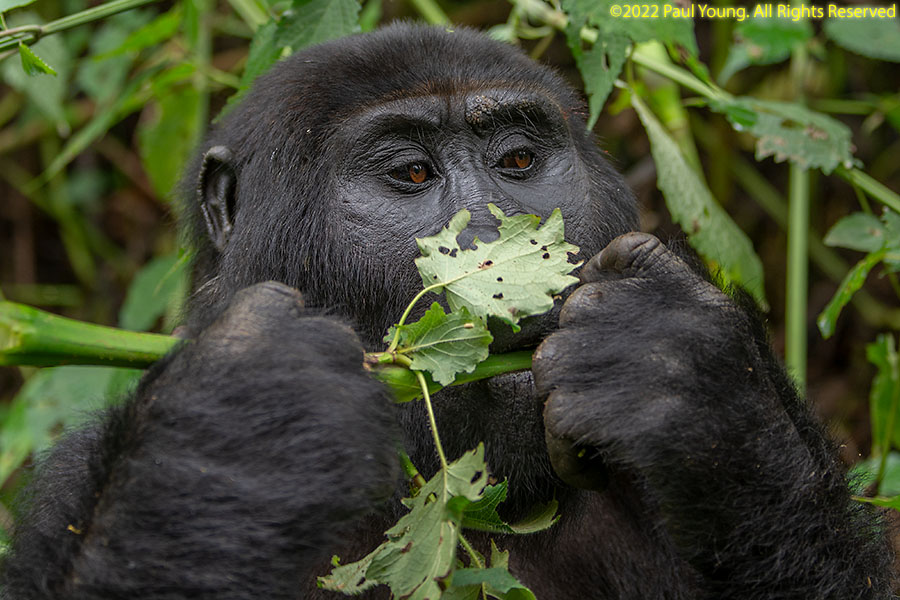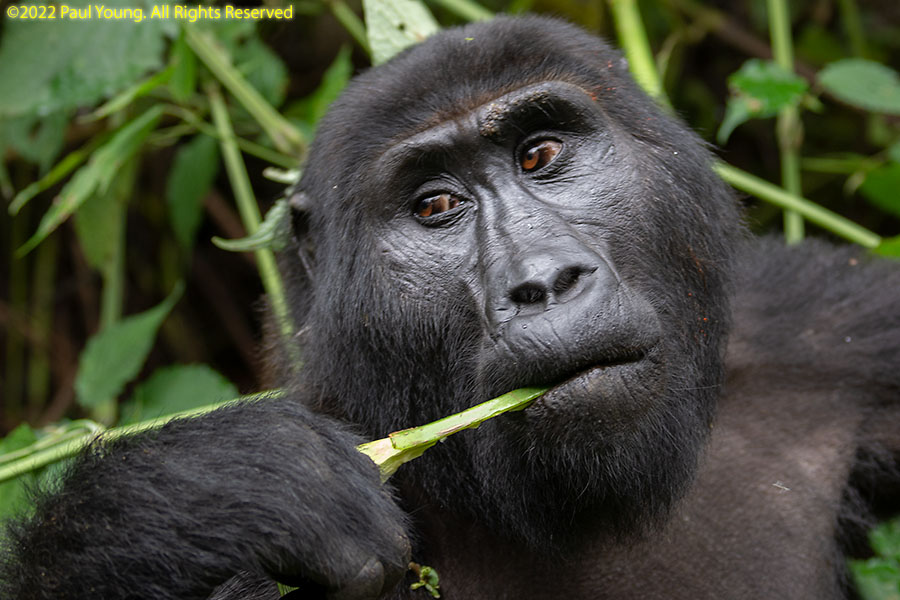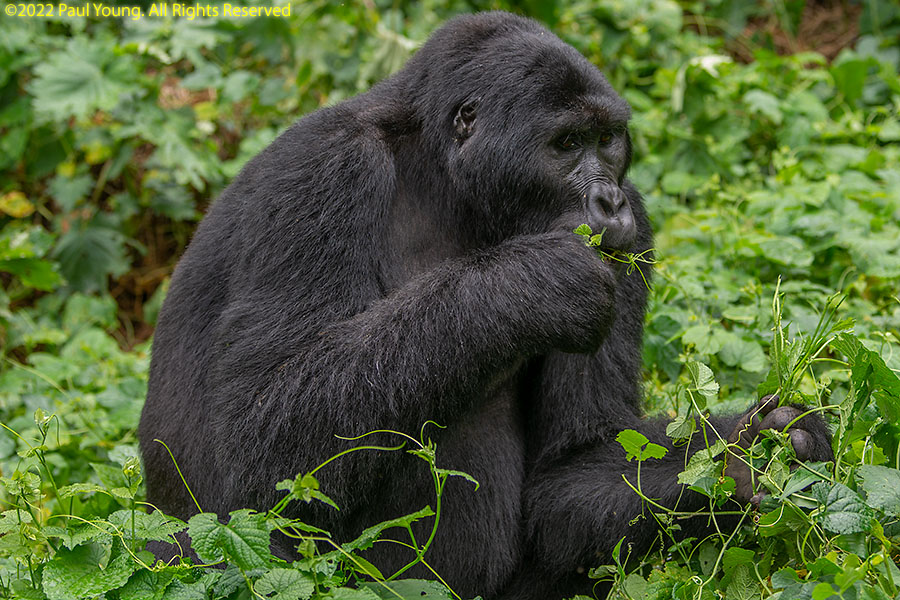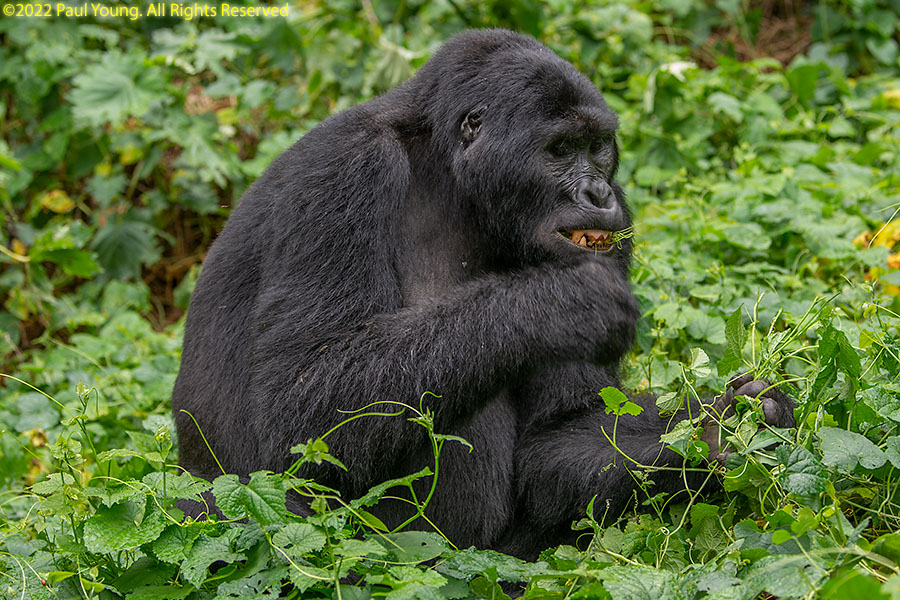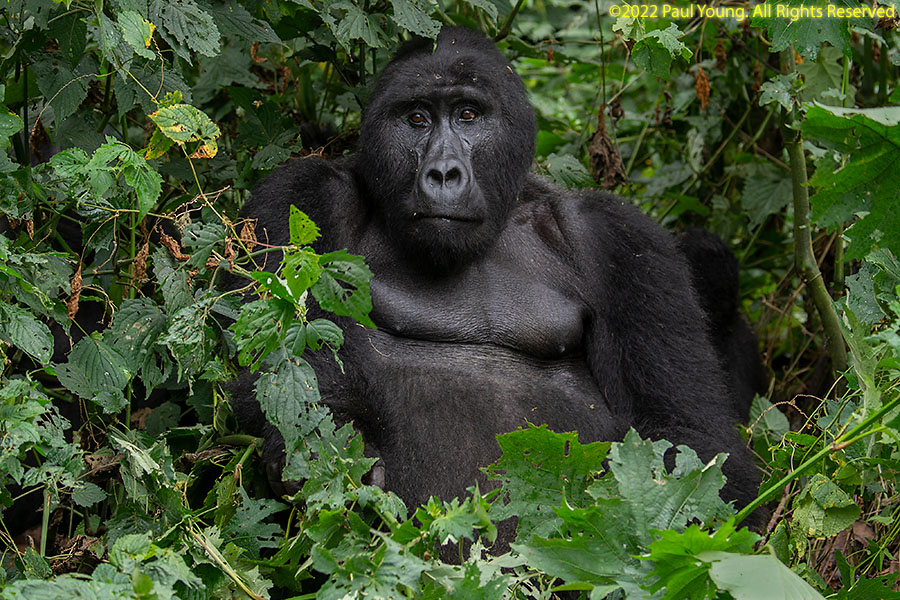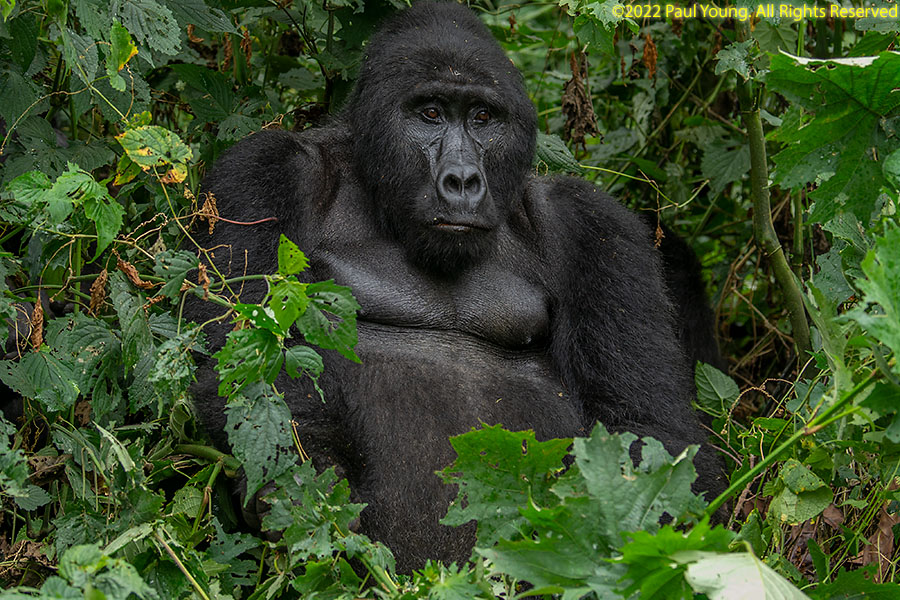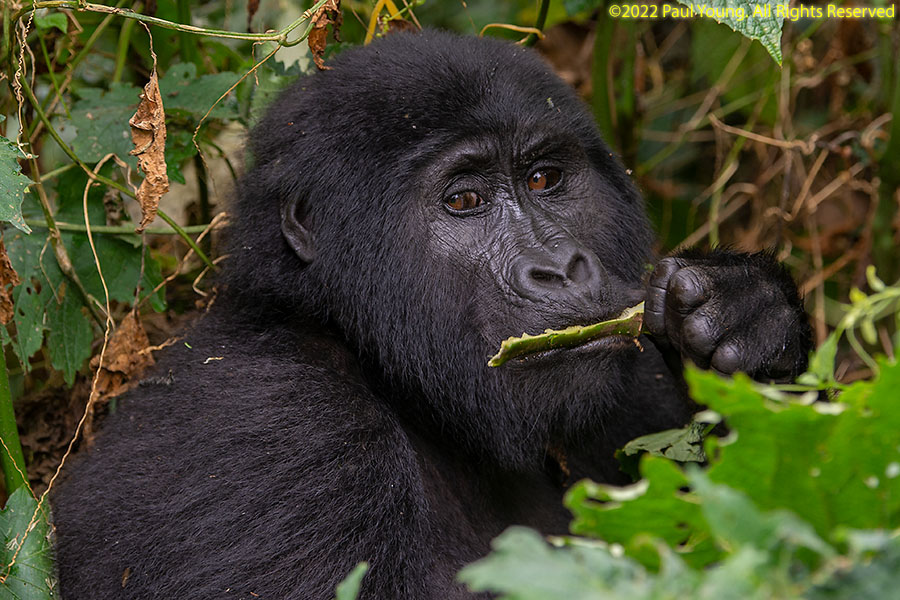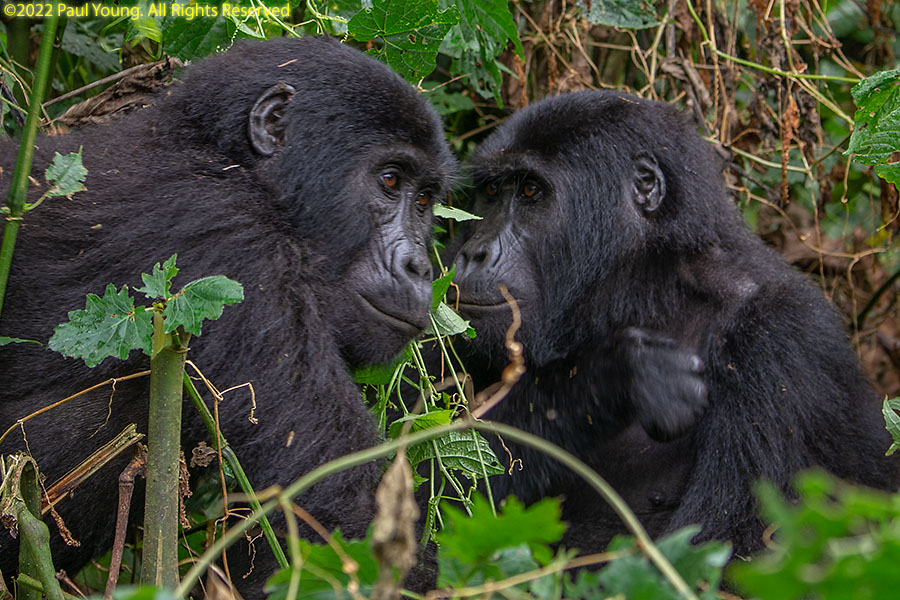 ---
©2022 Mermaid Underwater Photographic. All Rights Reserved.
This page sponsored by Mermaid Underwater Photographic. Contact us at mermaid@underwater.org.
Last modified 13 September 2022