Mabamba Wetlands Photo Gallery
Mabamba Wetlands is a shallow marshy bay on the edge of Lake Victoria northwest of Entebbe.
The Ransar-listed wetland of international importance protects the shoebill, Balaeniceps rex, and some 300 other other birds.
Egrets:
Little egret, Egretta garzetta, in breeding plumage
Cattle egret, Bubulcus ibis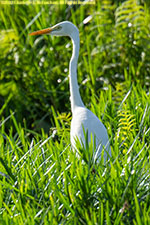 Goliath heron, Ardea goliath
Squacco heron, Ardeola ralloides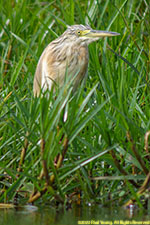 African jacana, Actophilornis africanus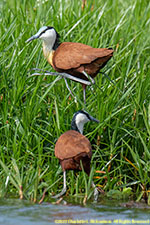 Ducks:
White-faced whistling duck, Dendrocygna viduata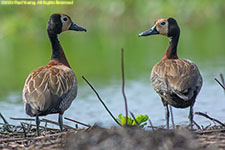 Yellow-billed duck, Anas undulata
Blue-breasted bee-eater, Merops variegatus
African pied wagtail, Motacilla aguimp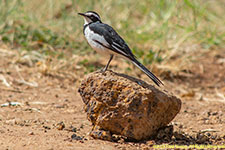 Malachite kingfisher, Corythornis cristatus, adult (left) and juvenile (right)
Pied kingfisher, Ceryle rudis, in flight, perching male (left) and female (right)
Lomg-tailed cormorant, Microcarbo africanus
Long-toed lapwing, Vanellus crassirostris, and nest
Foxy lark, Calendulauda alopex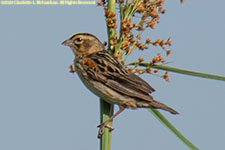 Black kite, Milvus migrans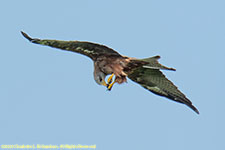 Lizard buzzard, Kaupifalco monogrammicus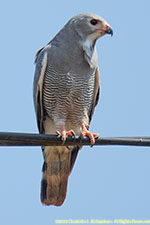 Osprey, Pandion haliaetus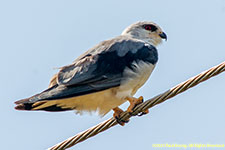 There are also more than 200 species of butterflies.
It is the easiest place in Uganda to find shoebills, Balaeniceps rex. The birds are also found in Murchison Falls National Park and the Ziwa Rhino Sanctuary.
Shoebills in the Mabamba Wetlands: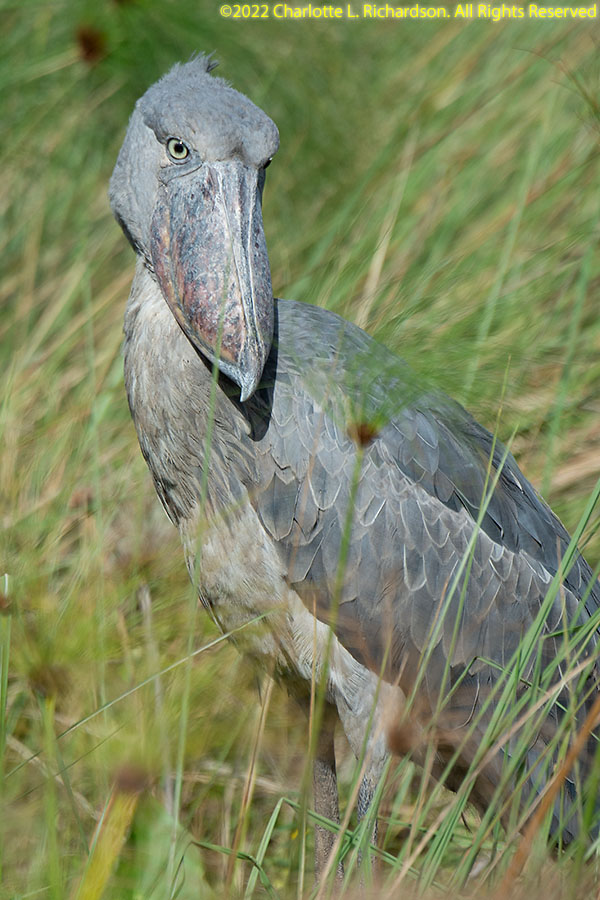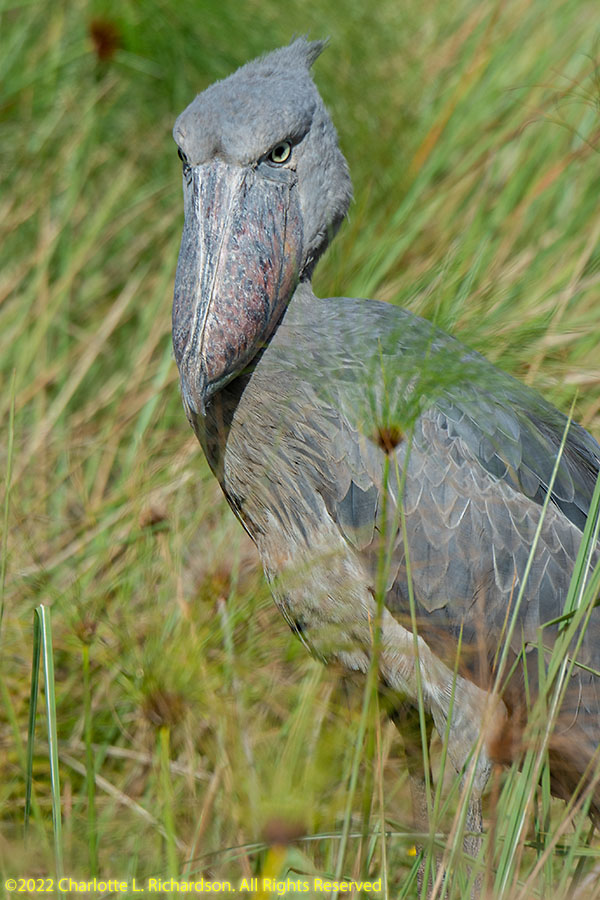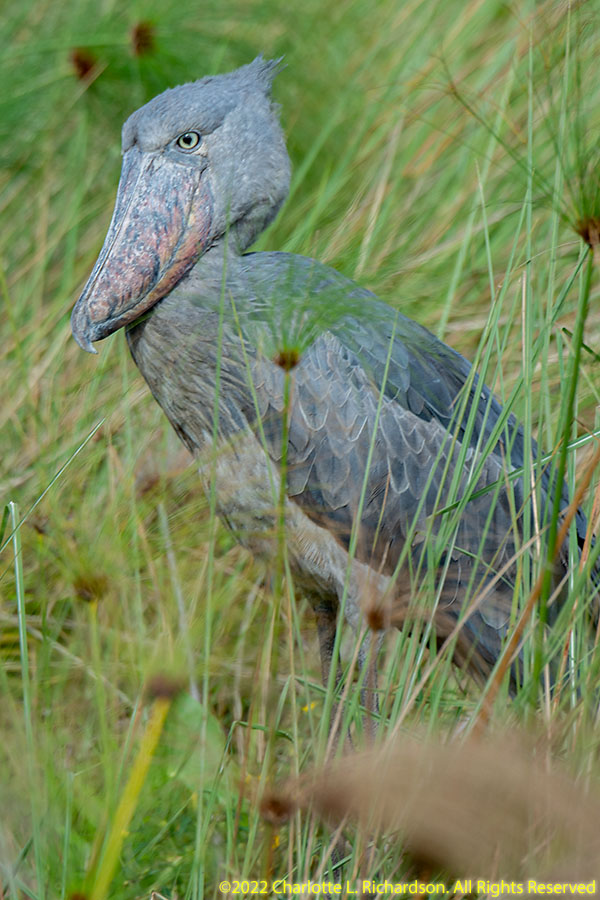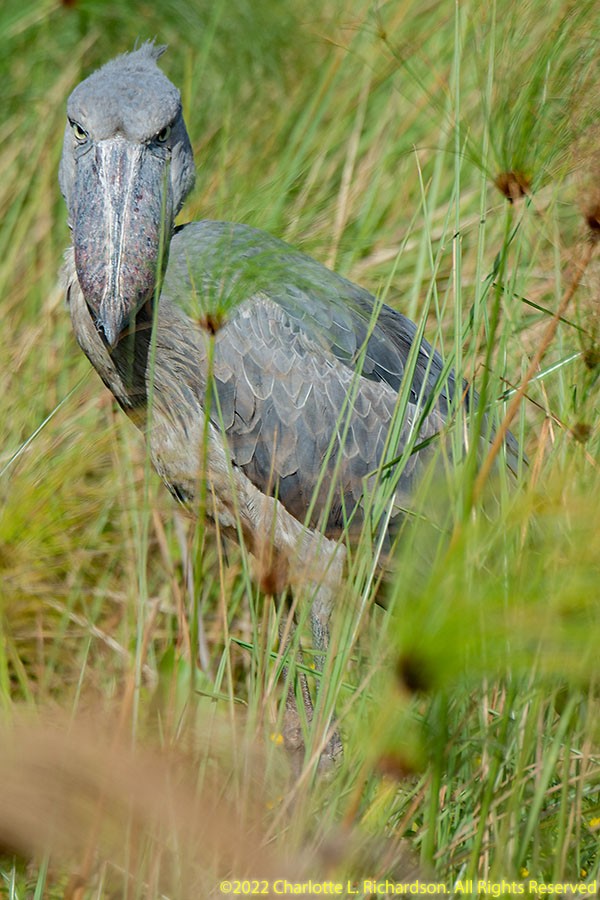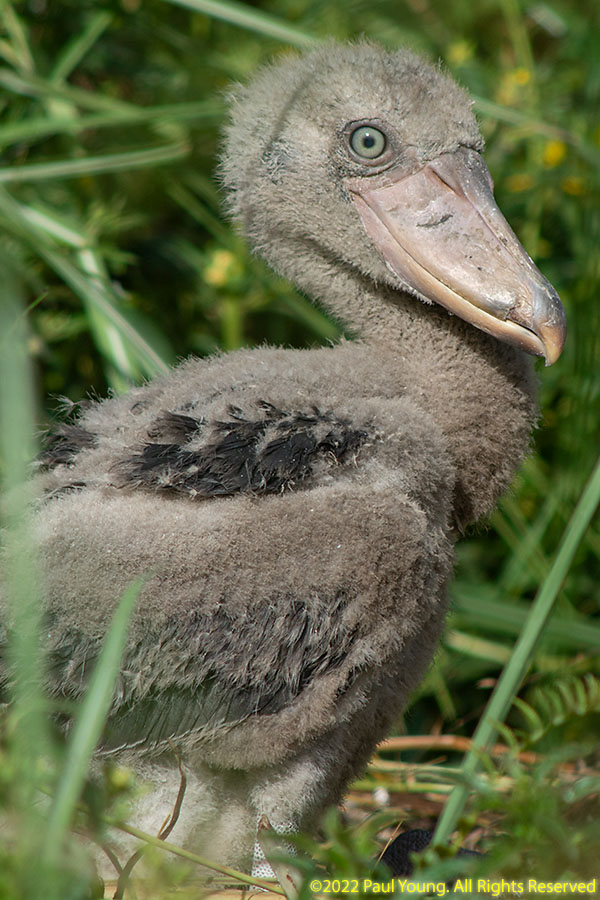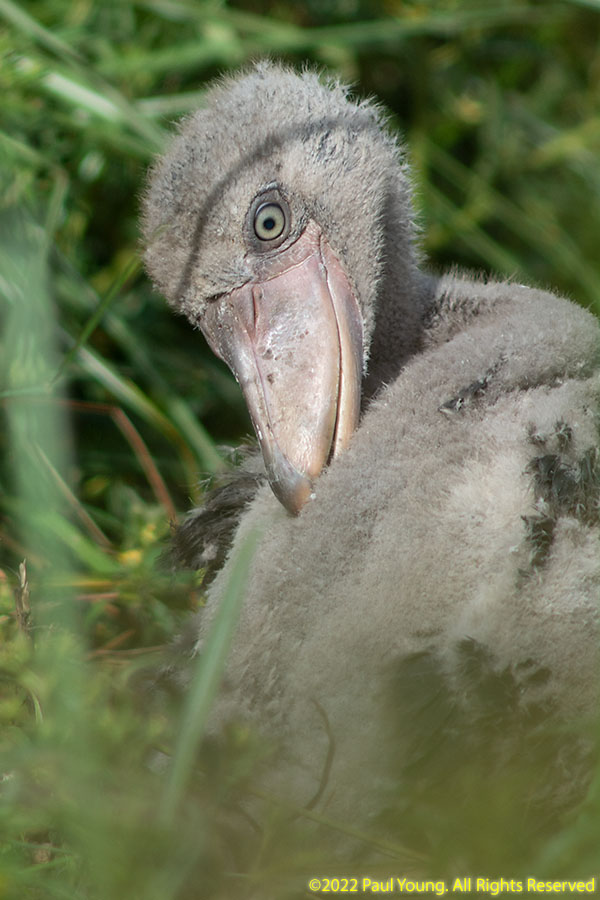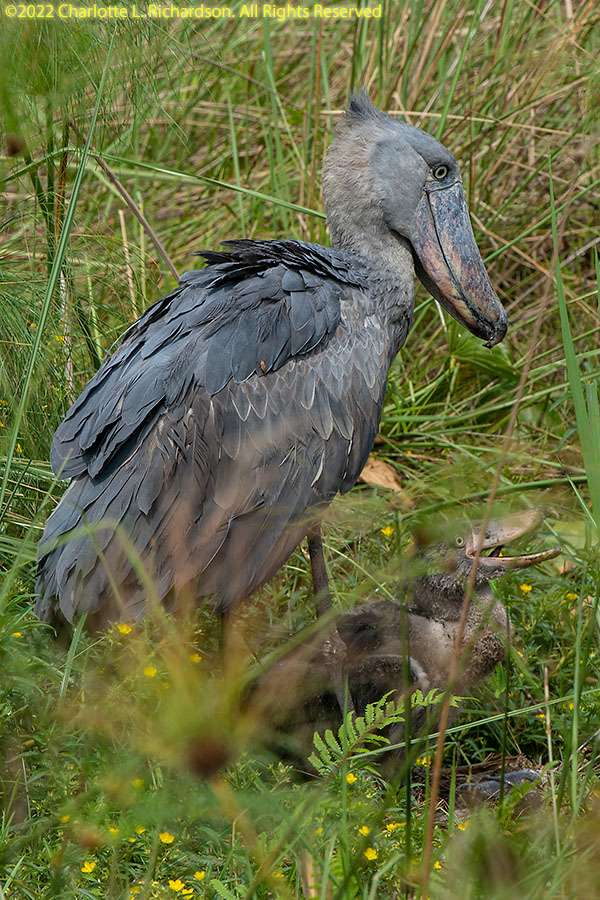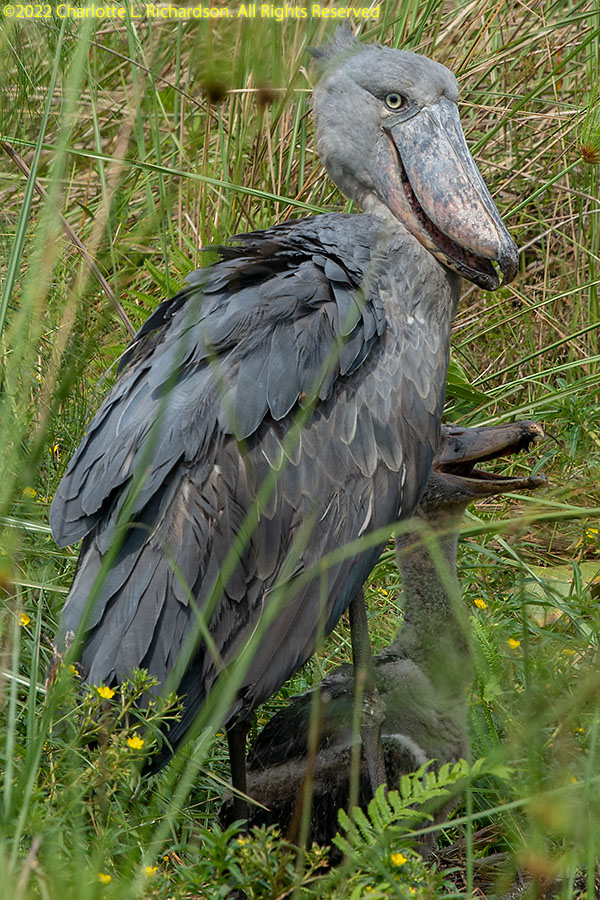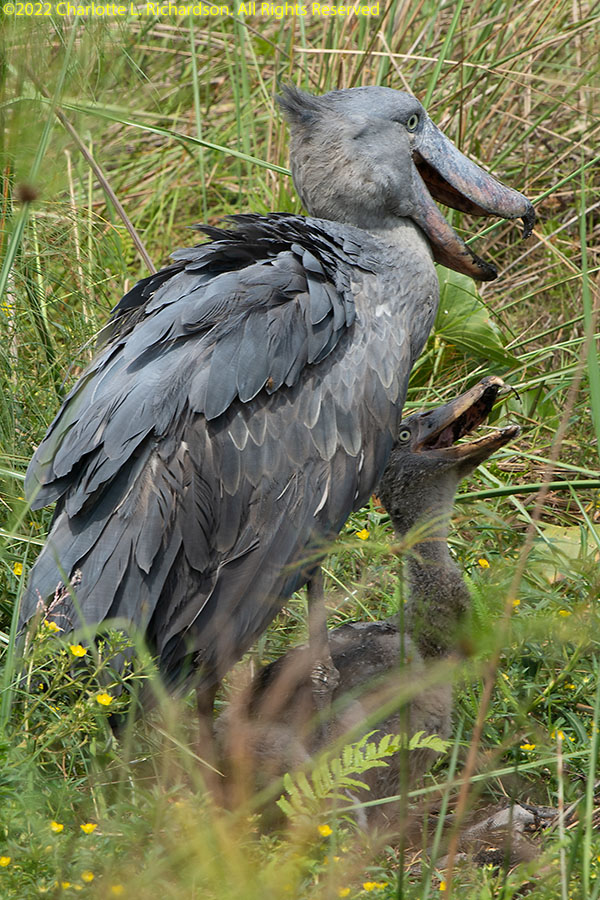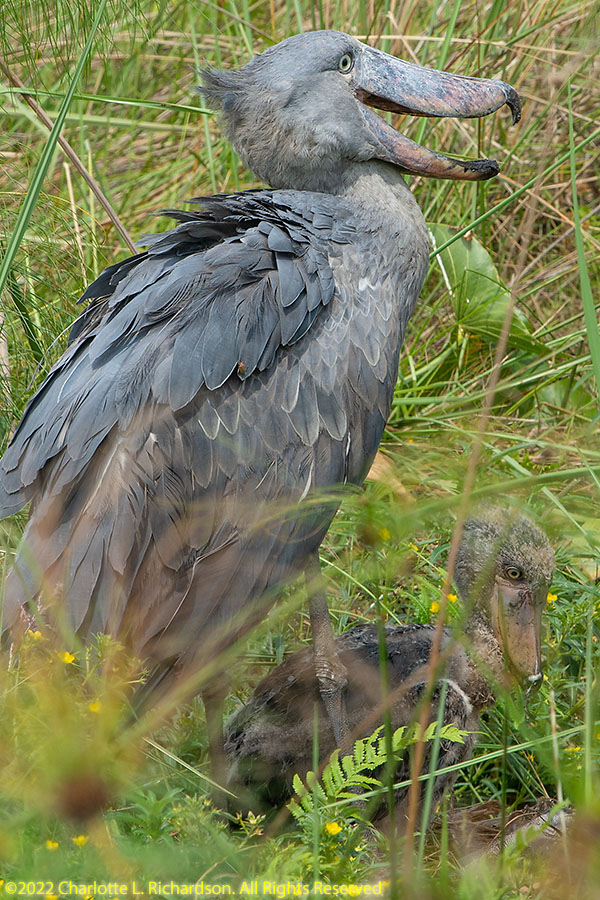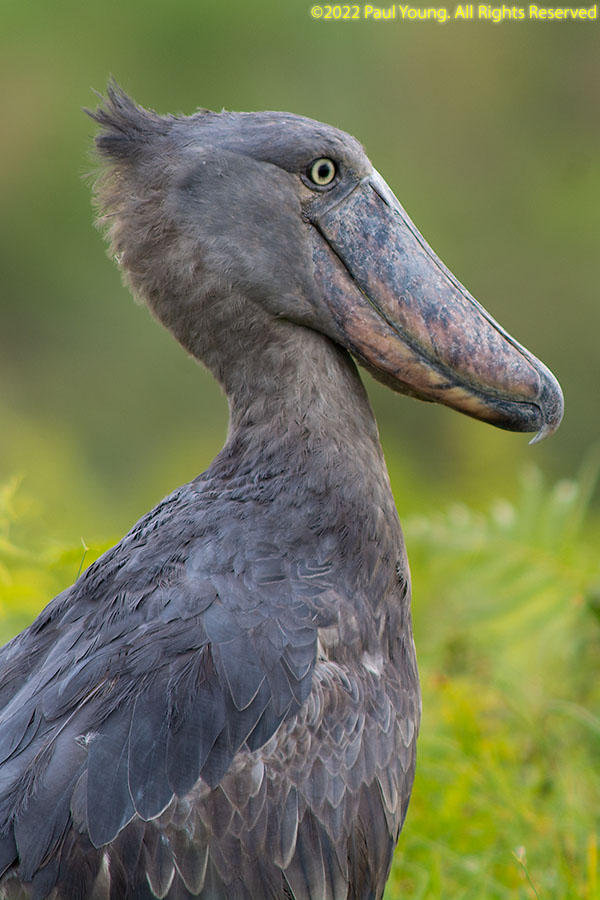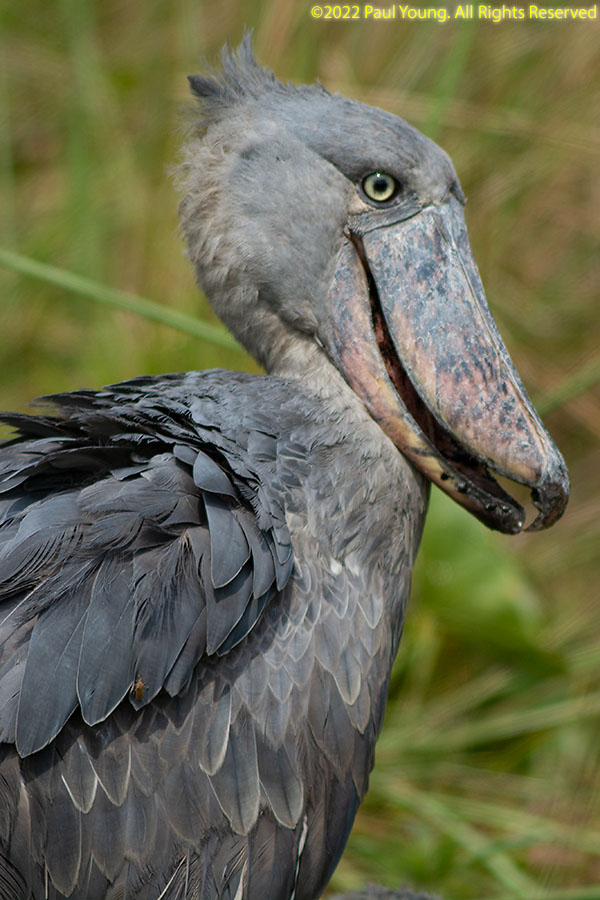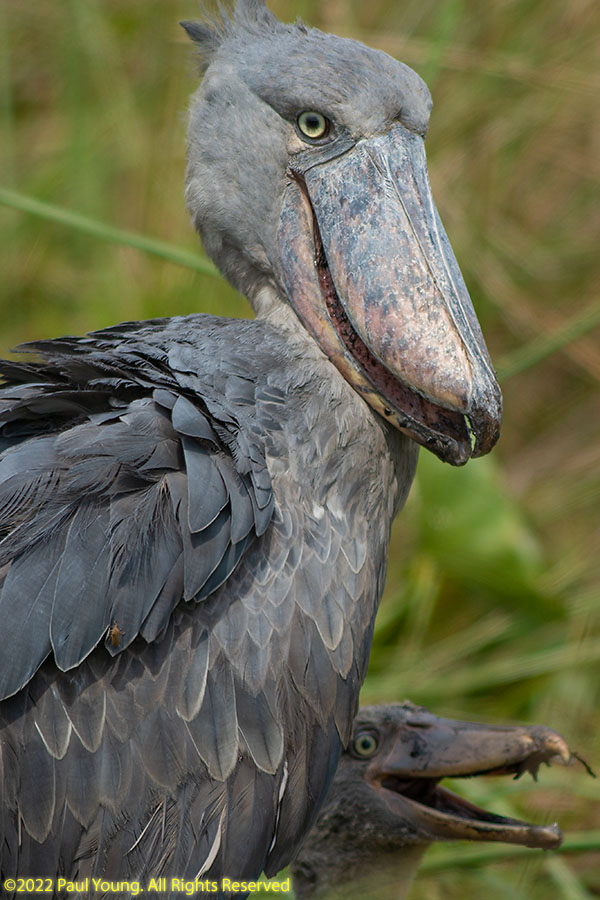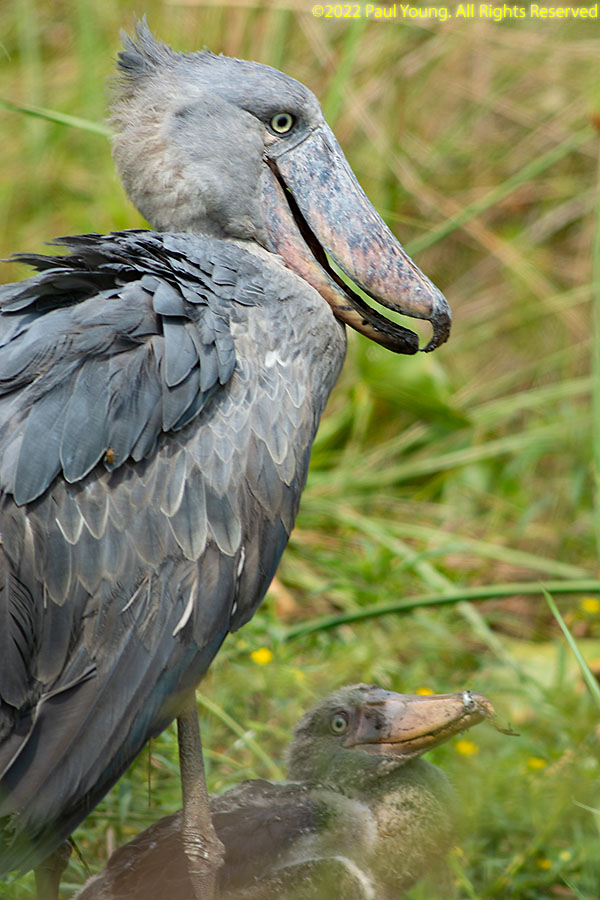 ---
©2022 Mermaid Underwater Photographic. All Rights Reserved.
This page sponsored by Mermaid Underwater Photographic. Contact us at mermaid@underwater.org.
Last modified 13 September 2022