Denali in late fall
Denali in the clear late-fall season. In the cold, clear air, the Alaska Range is easily visible for hundreds of miles.

Flying the Ruth Glacier Great Gorge on Denali. I rented a Cessna 172 from Legends Aviation in Willow, and flew once again with Walt Warner. Our route took us over the foothills of the Alaska Range at 6500'. We intercepted the outflow of the Ruth Glacier and flew up into Denali, up the Great Gorge. Only two other aircraft were on the route. Another fixed-wing aircraft was behind me, and a red helicopter started up the gorge as I was coming out. Visibility was unlimited.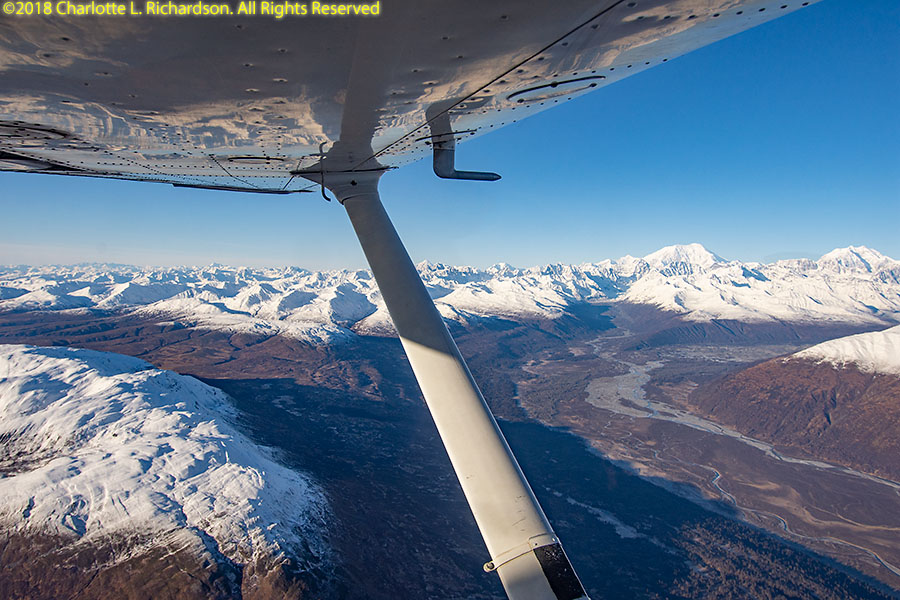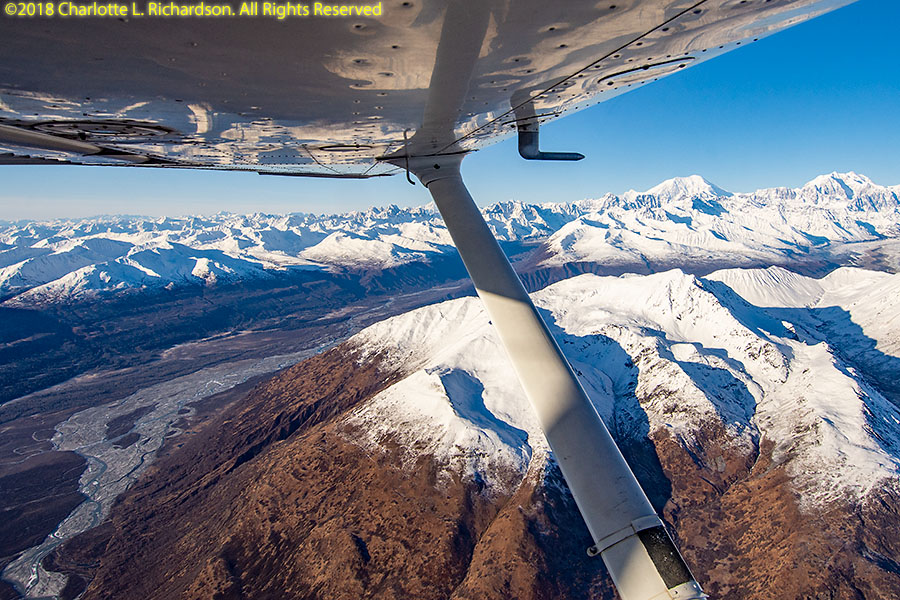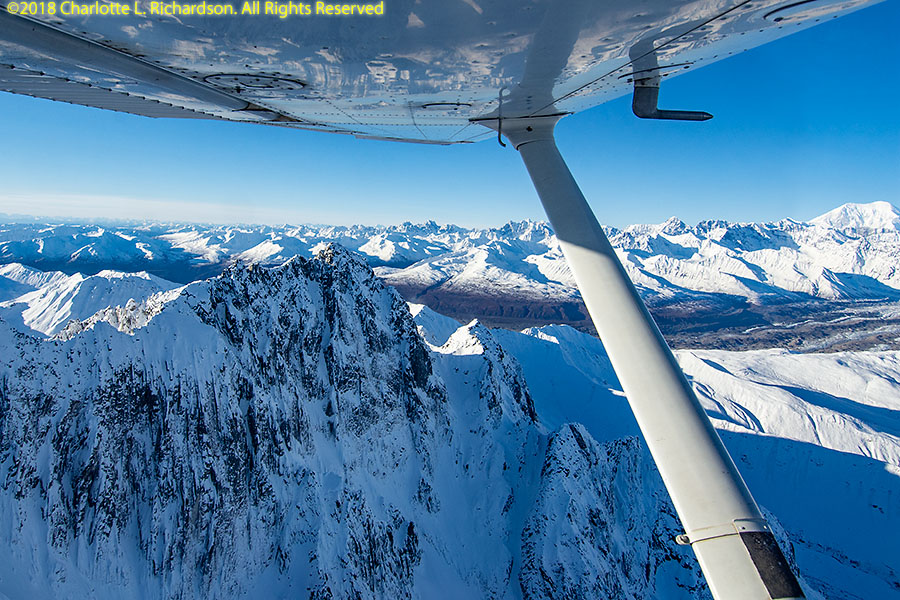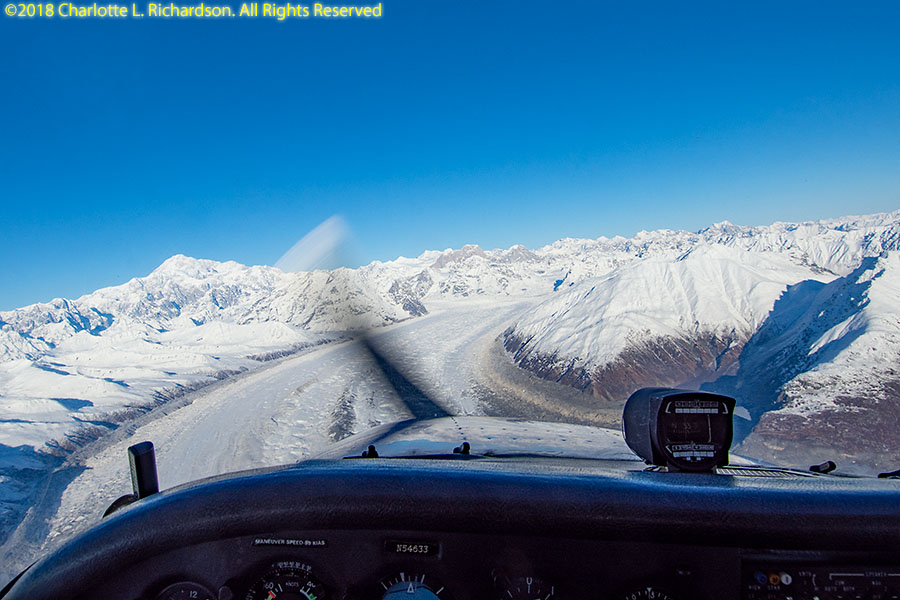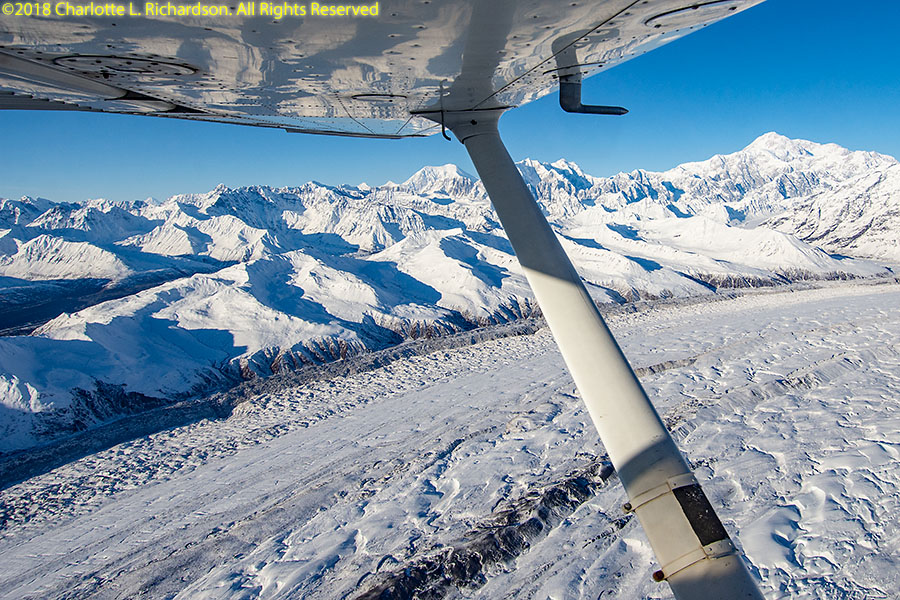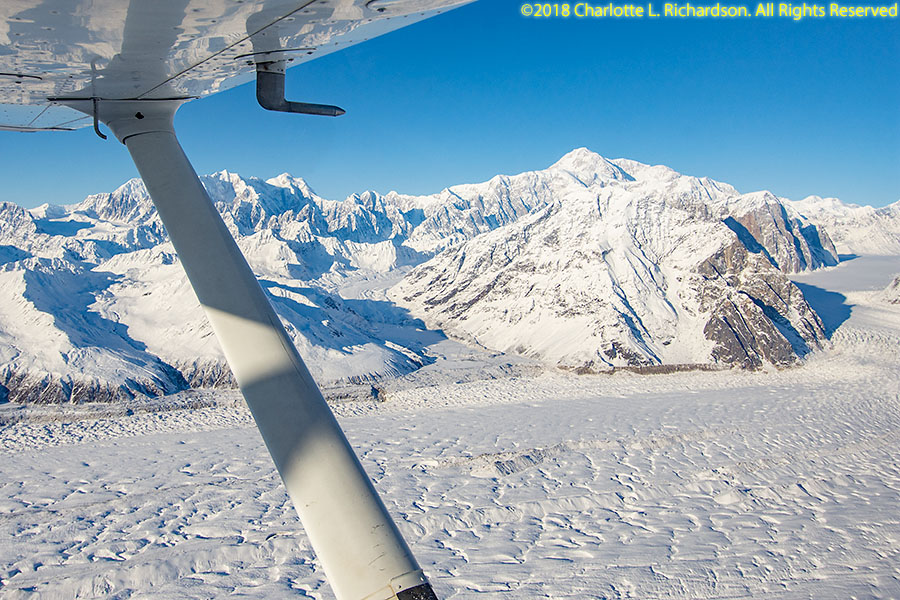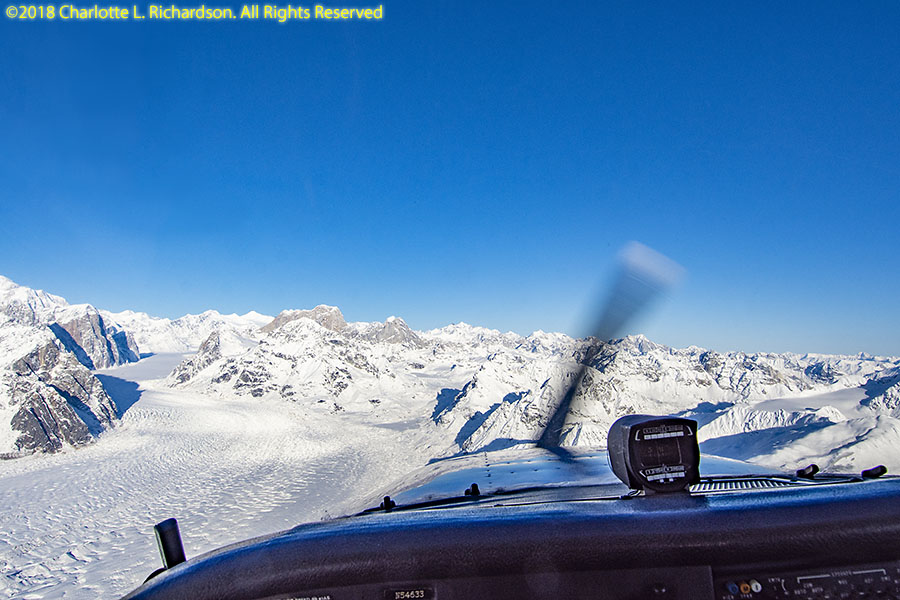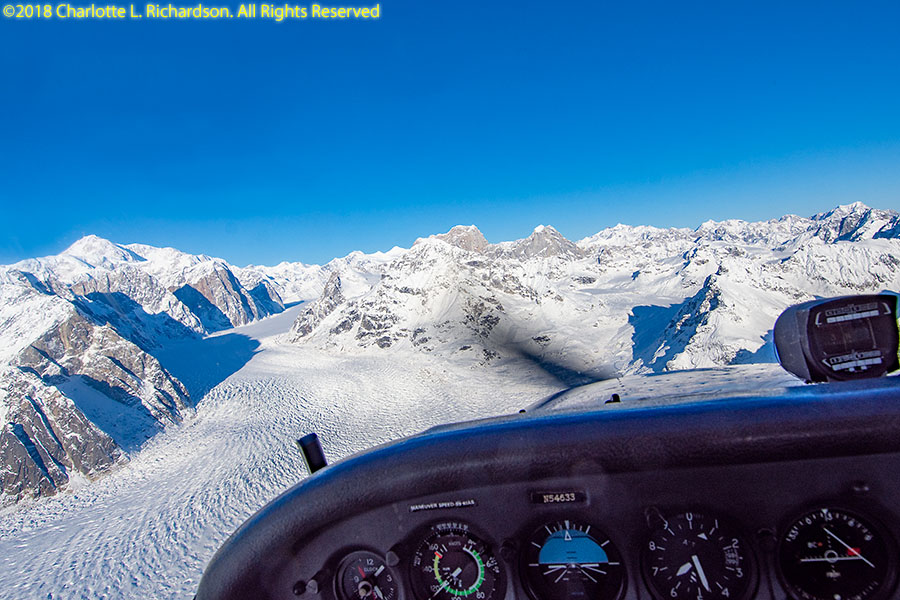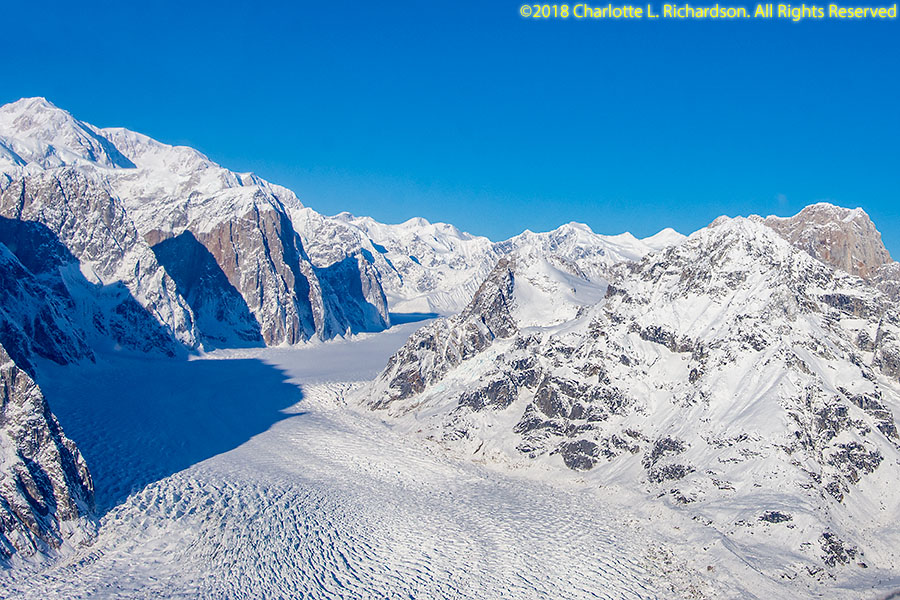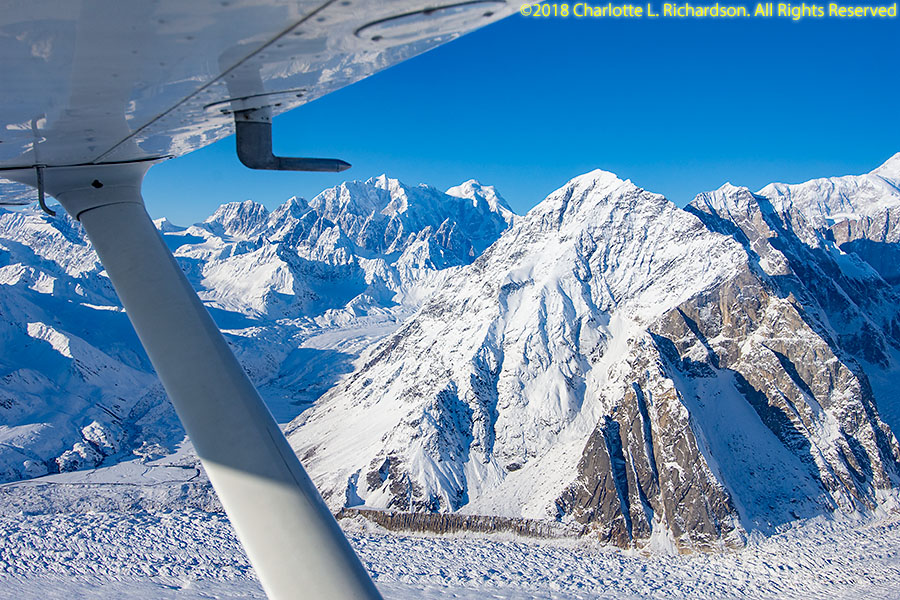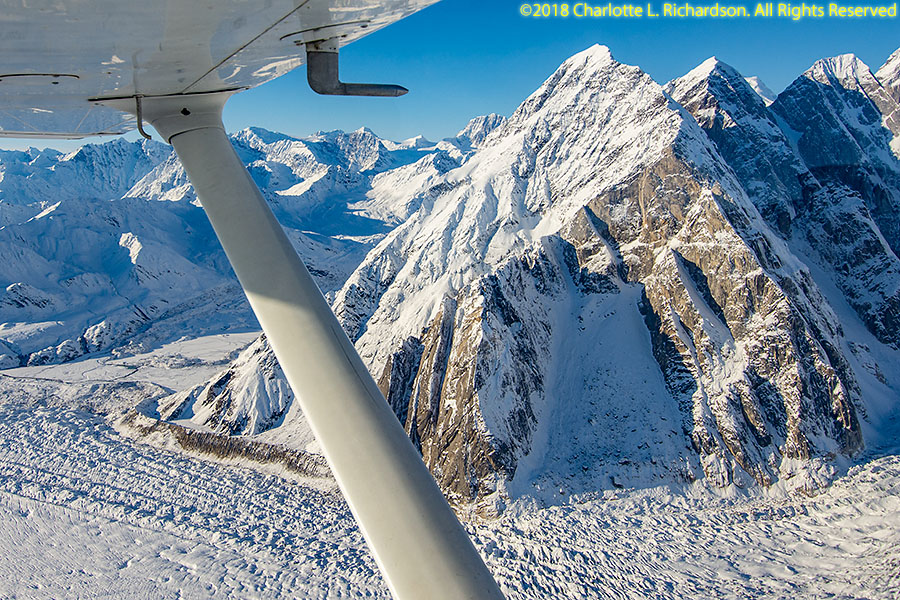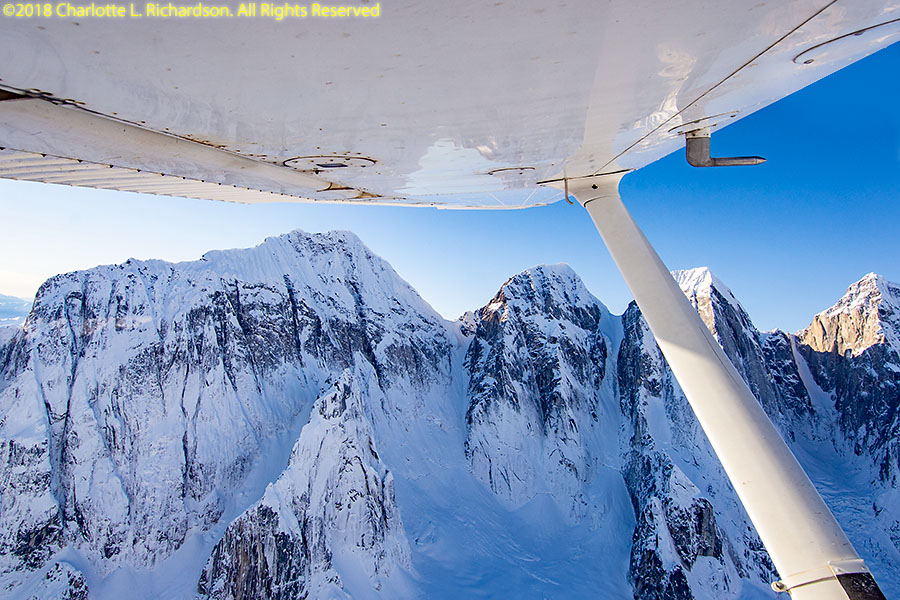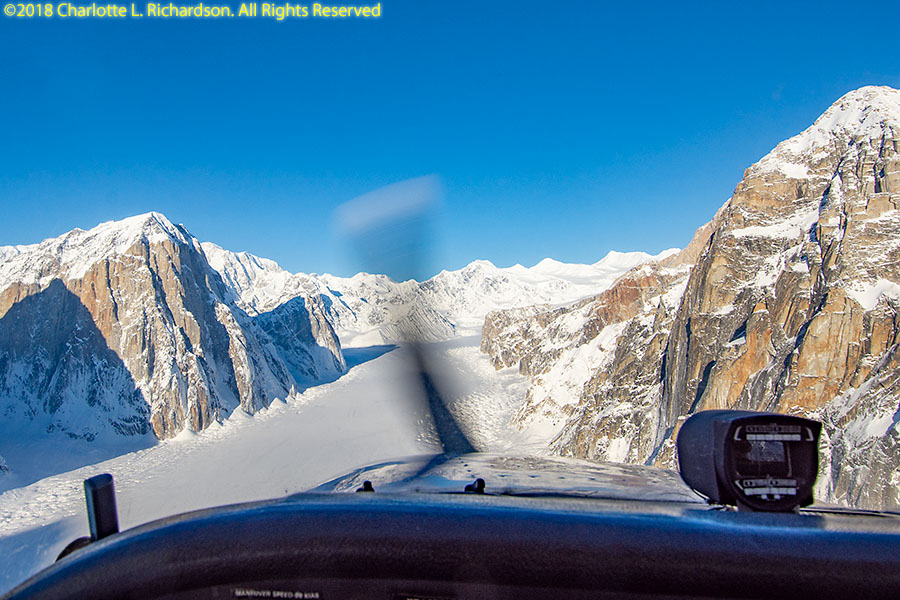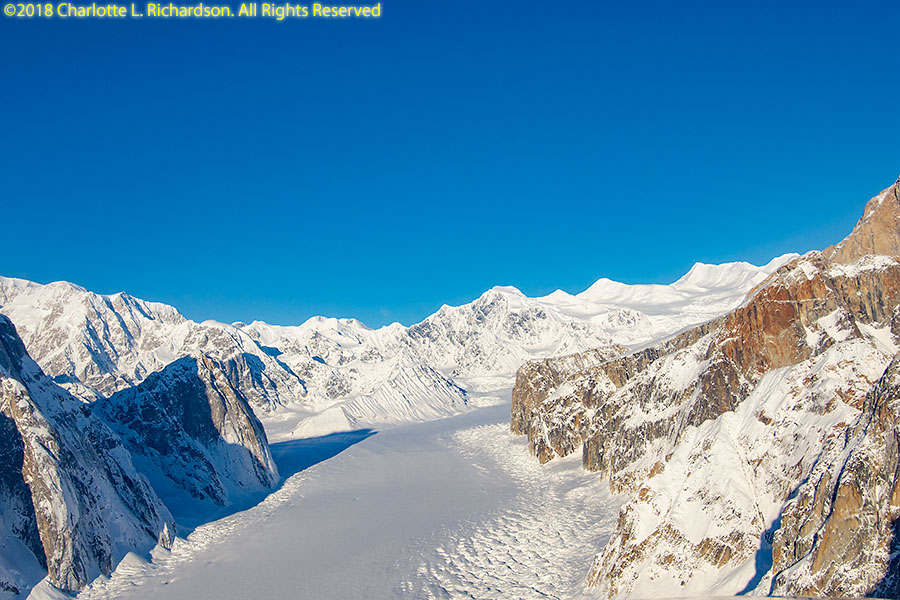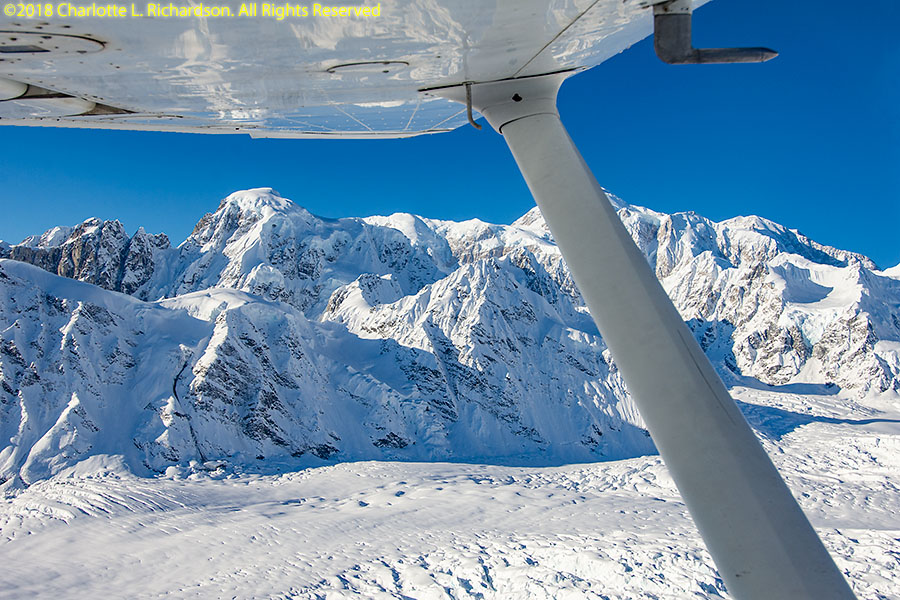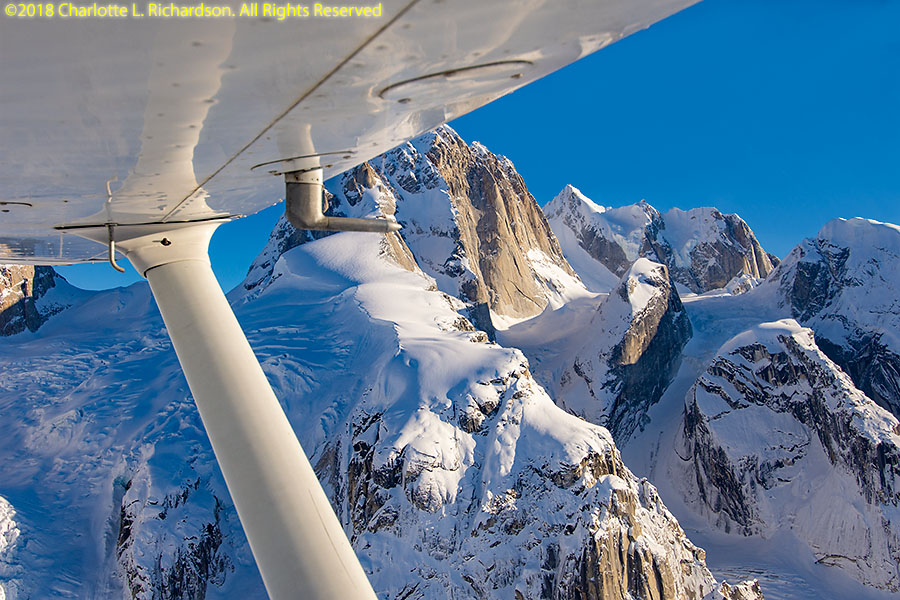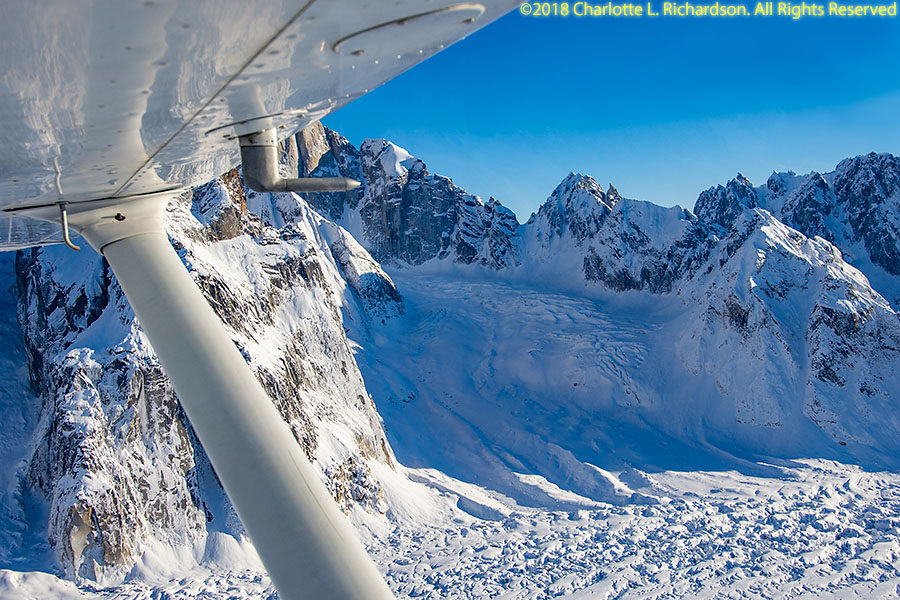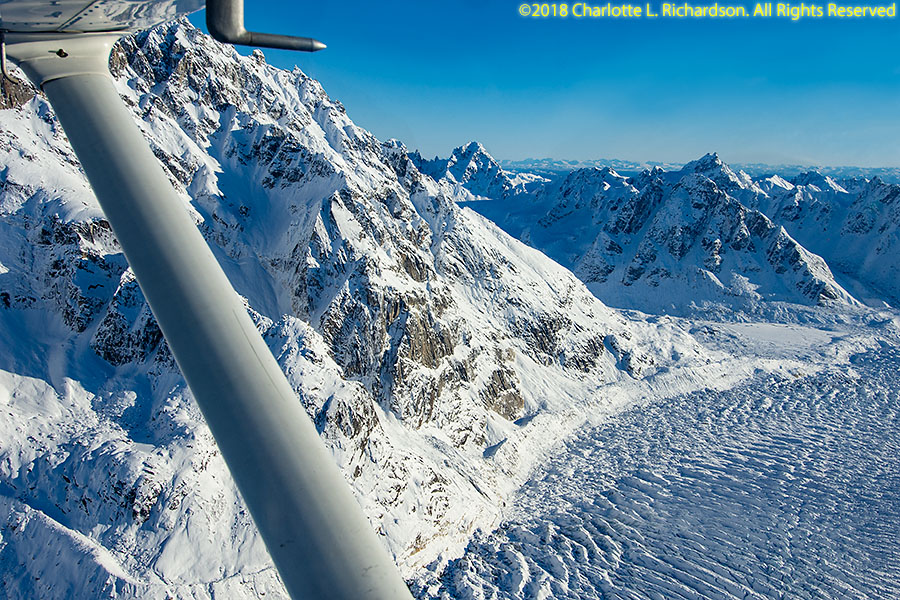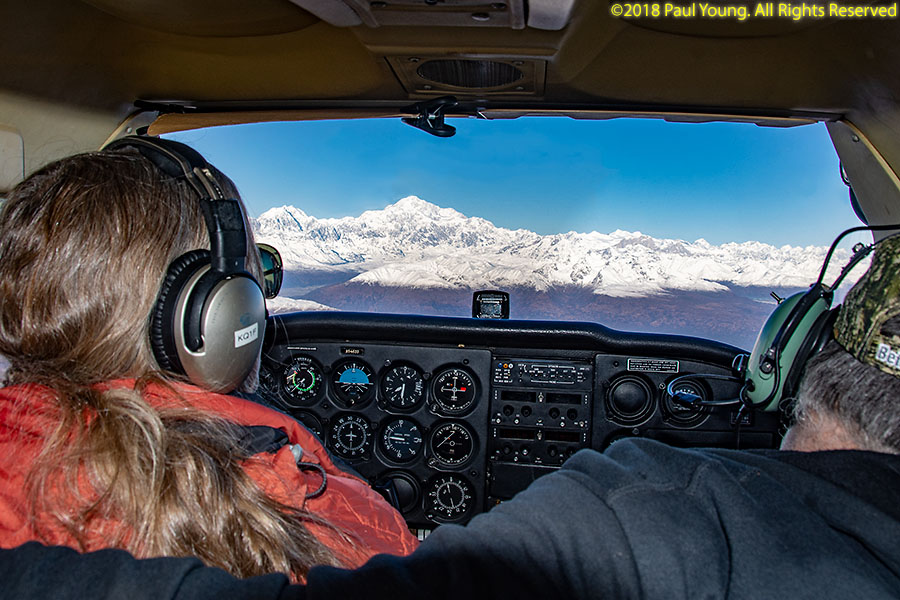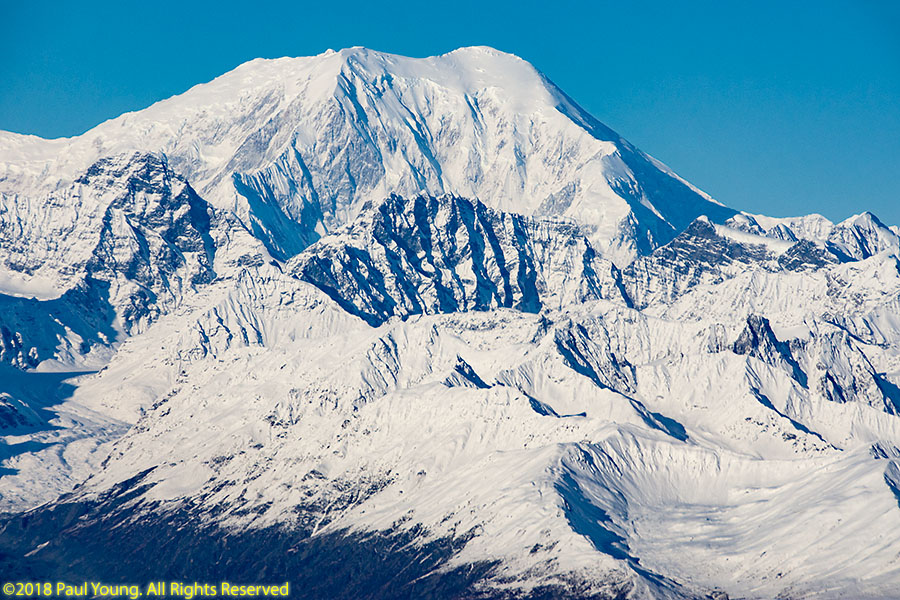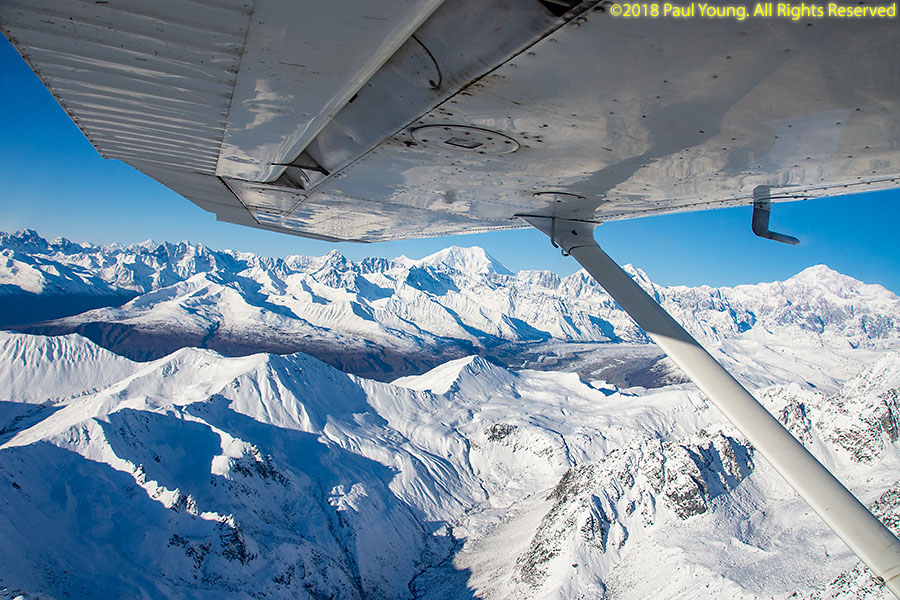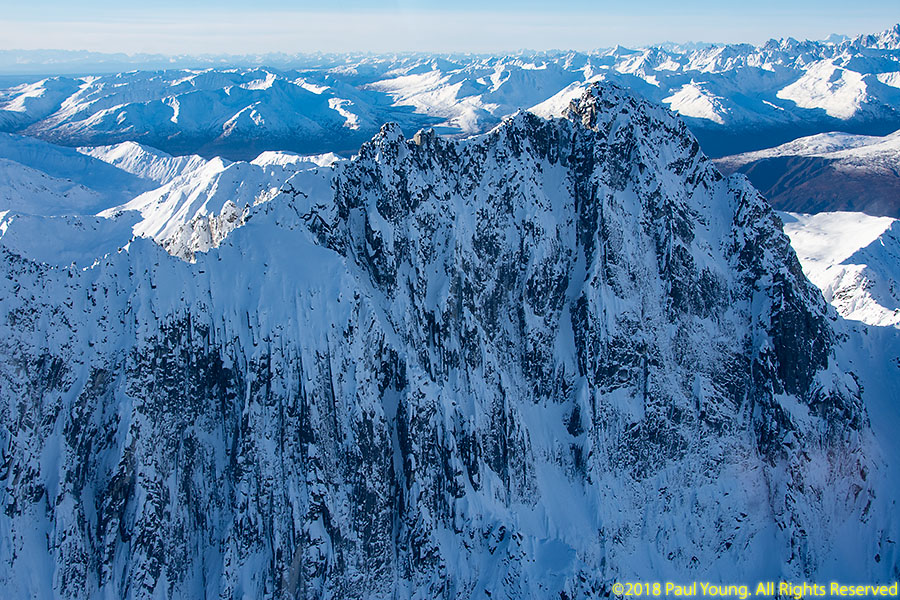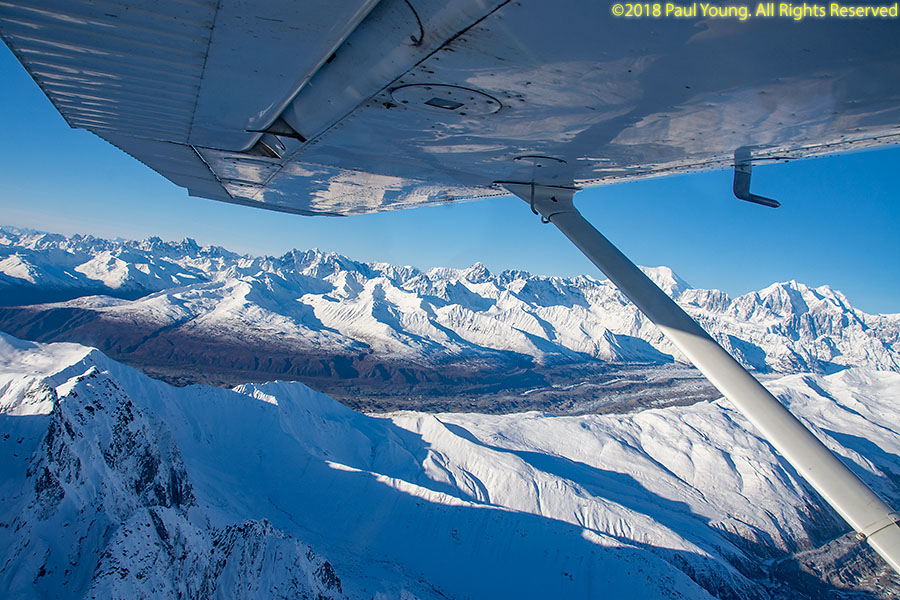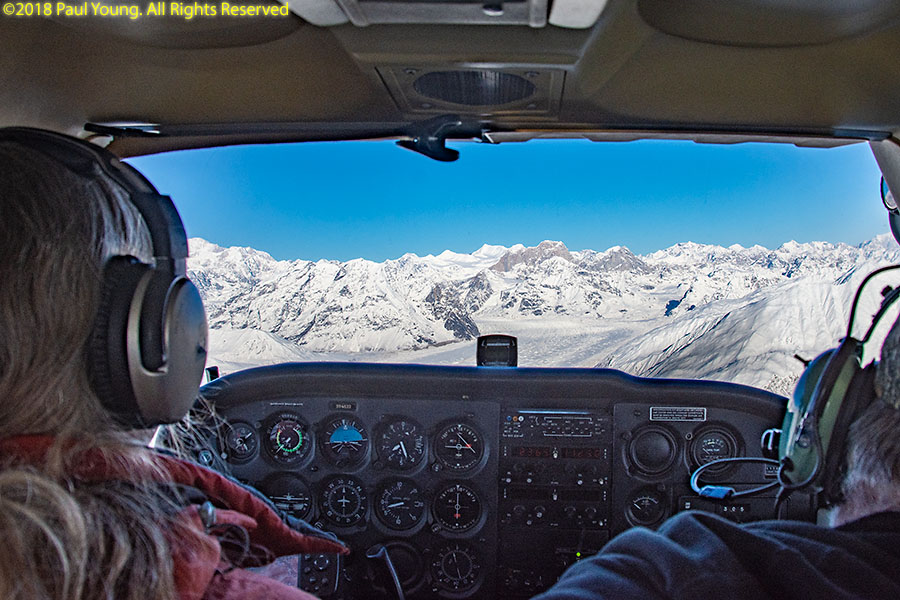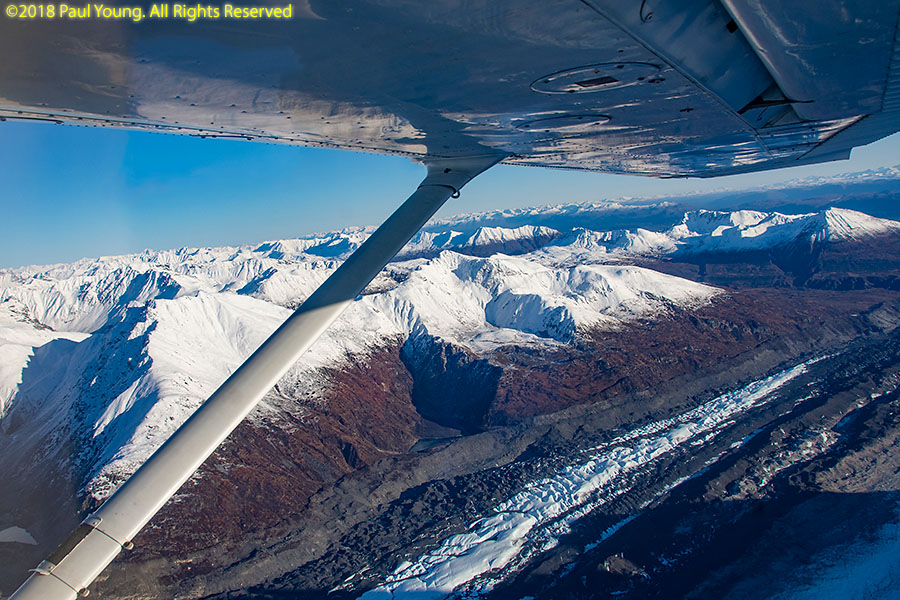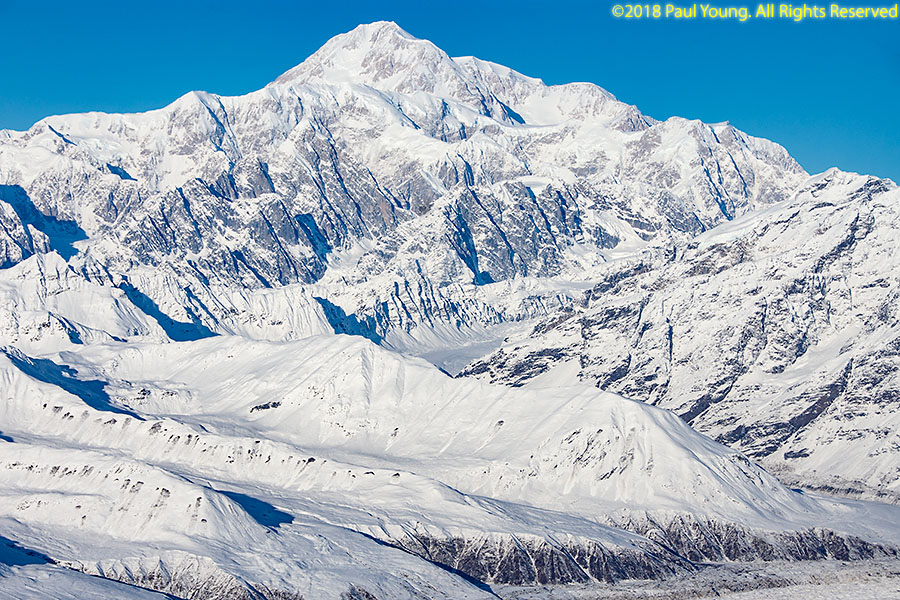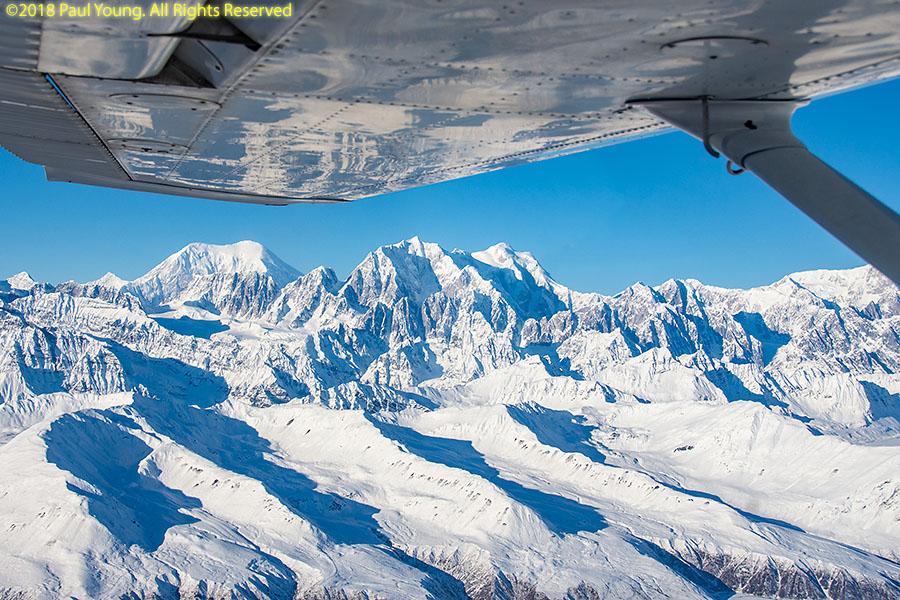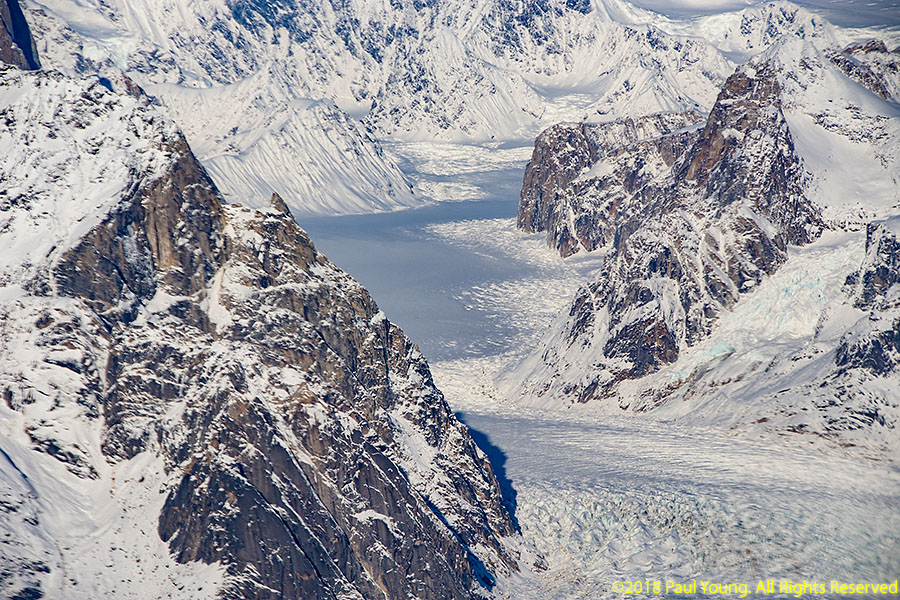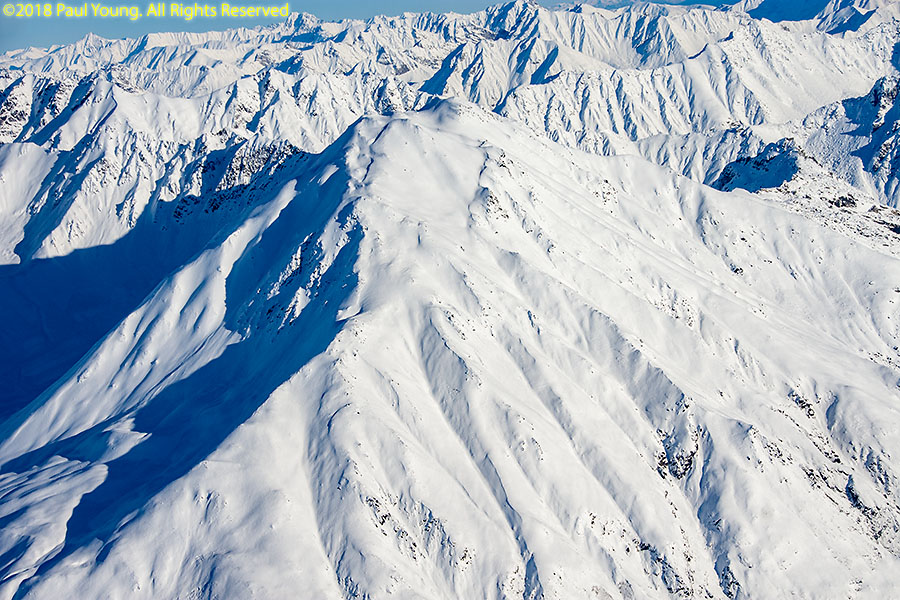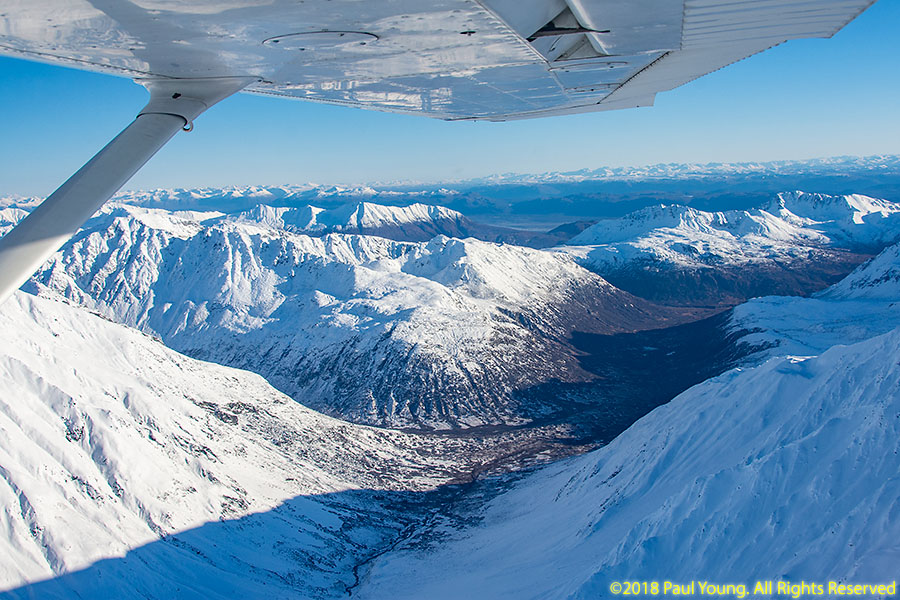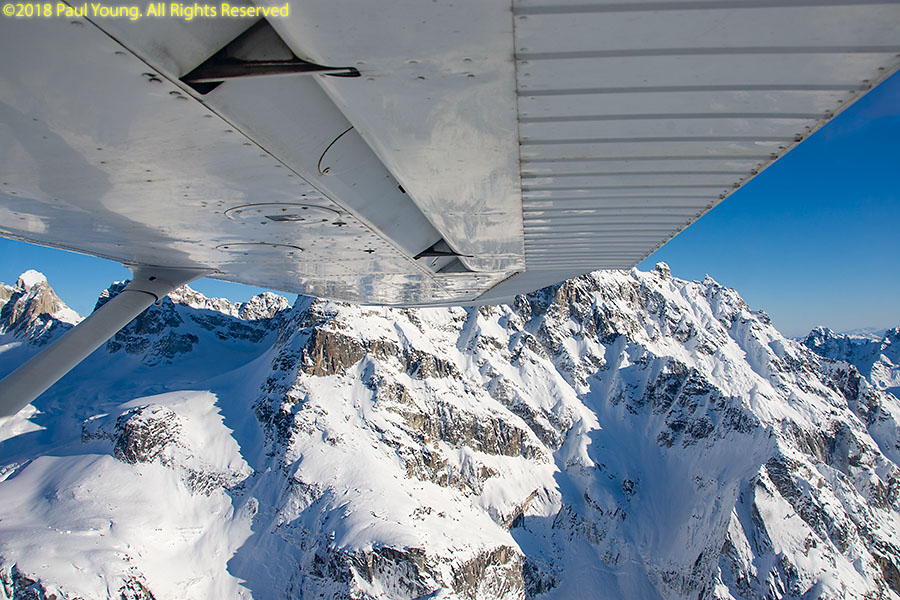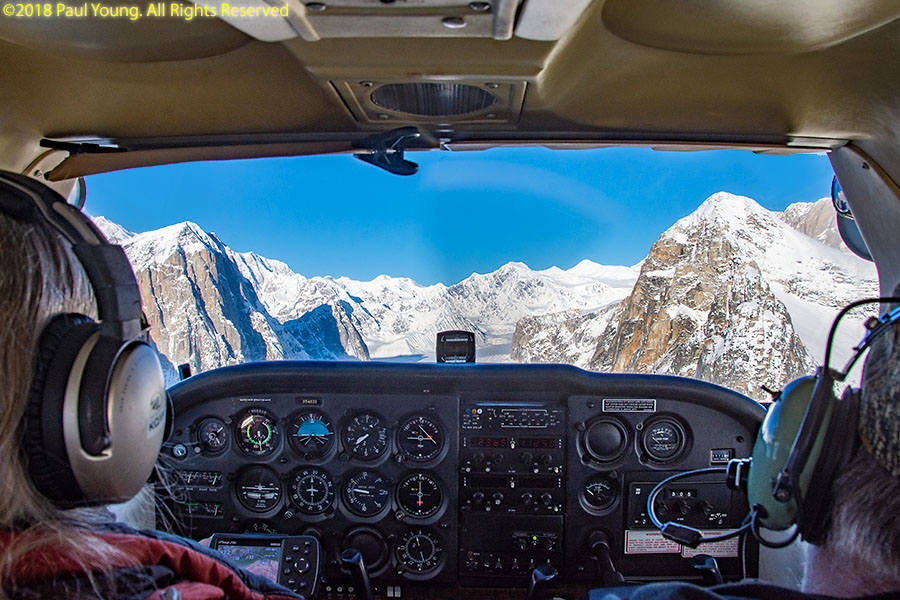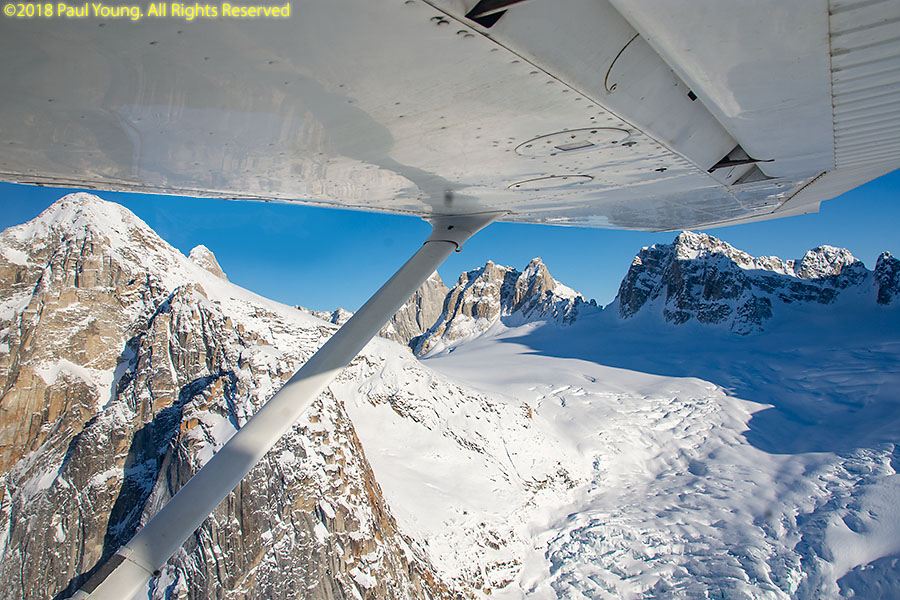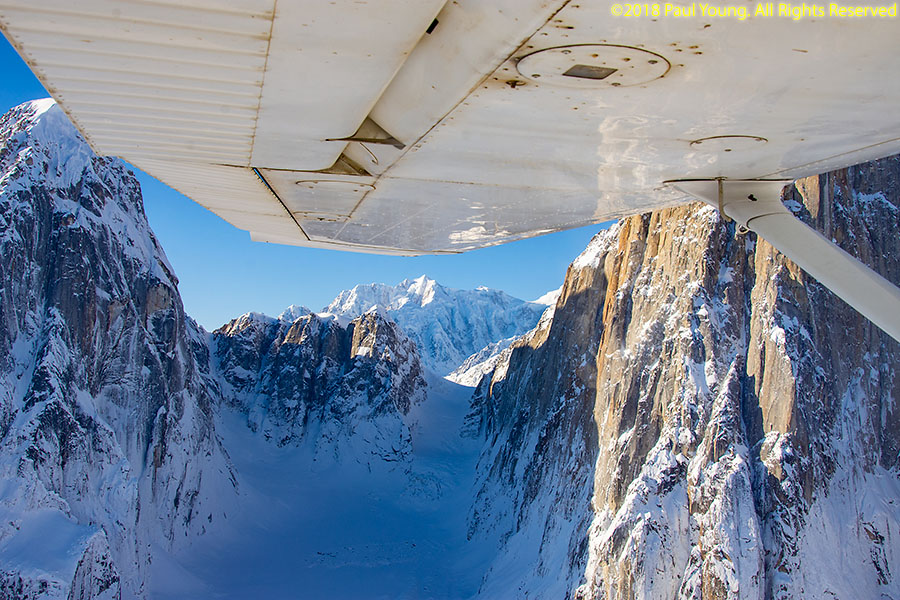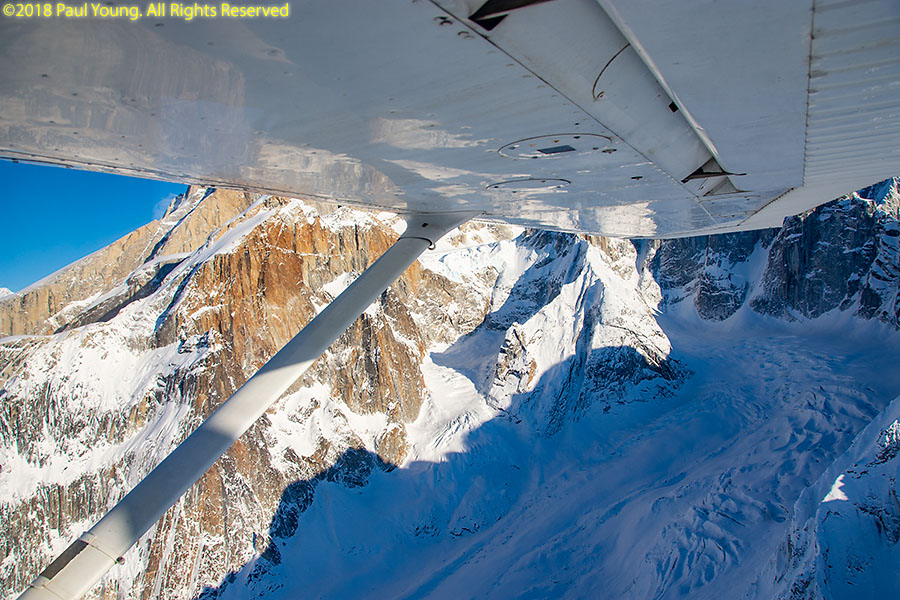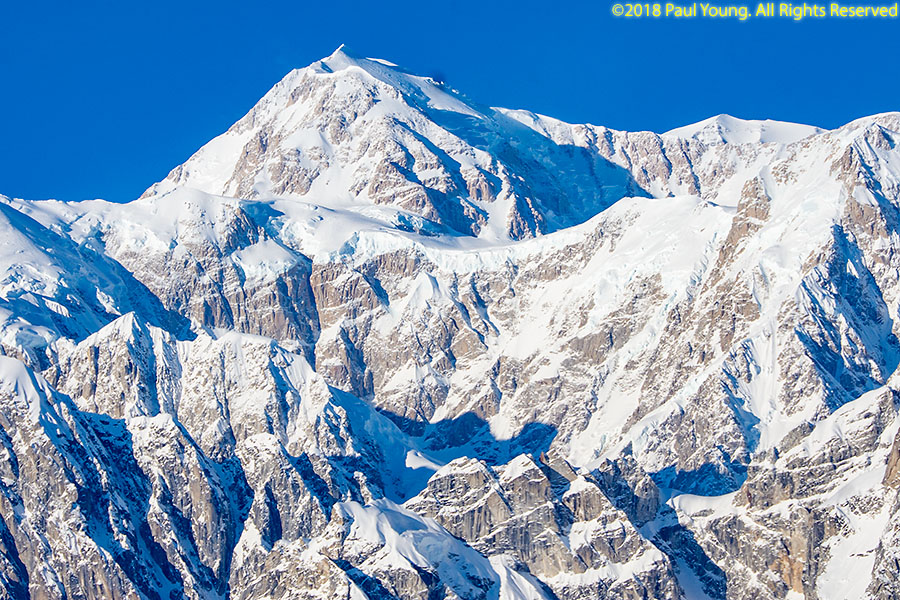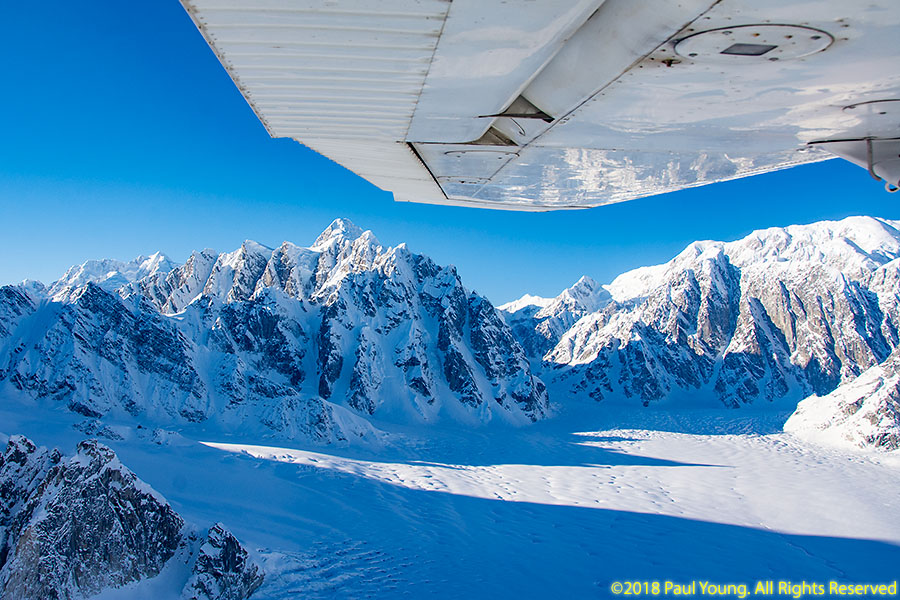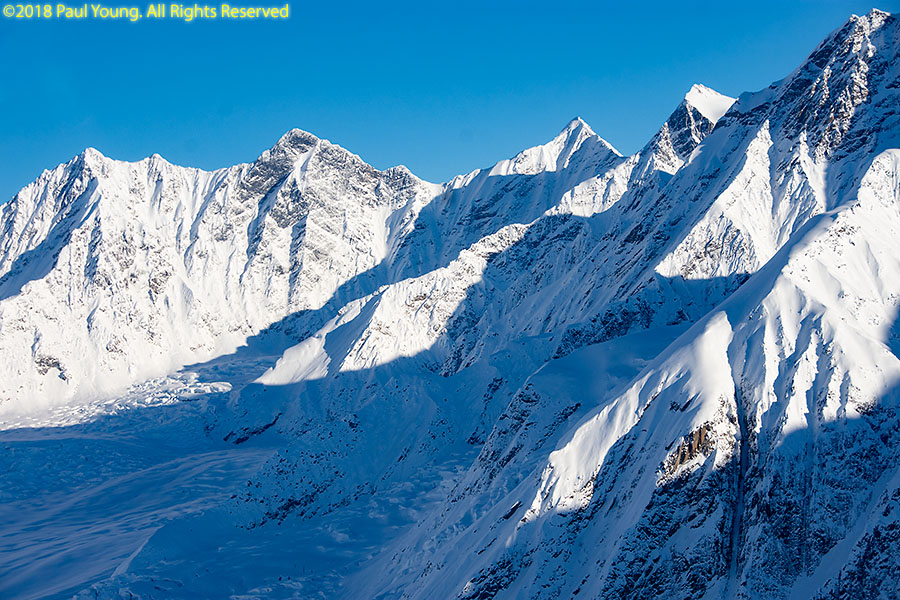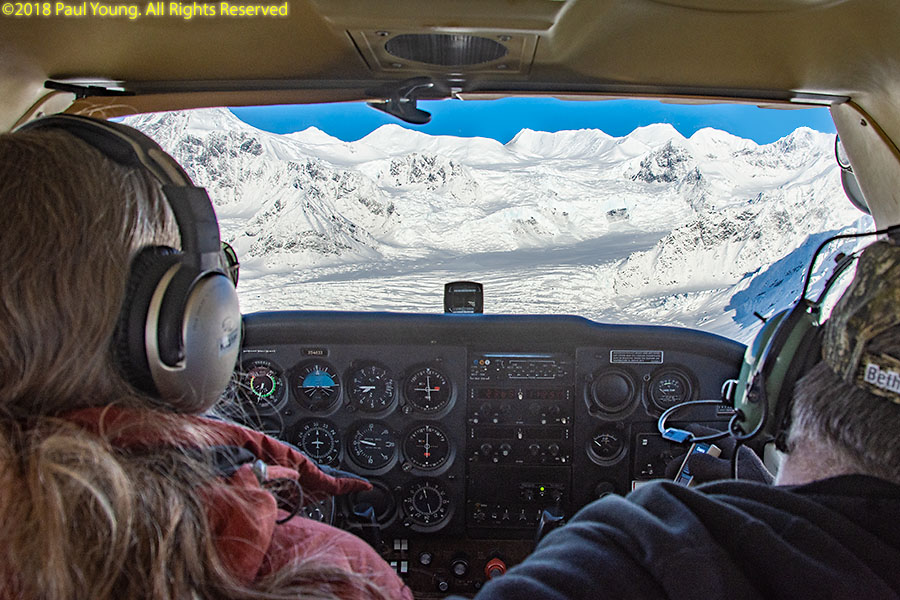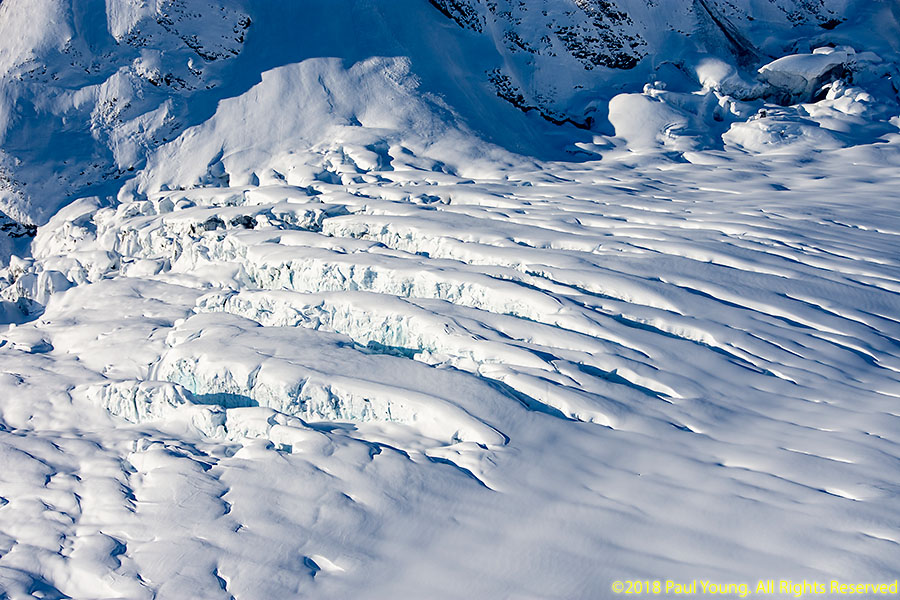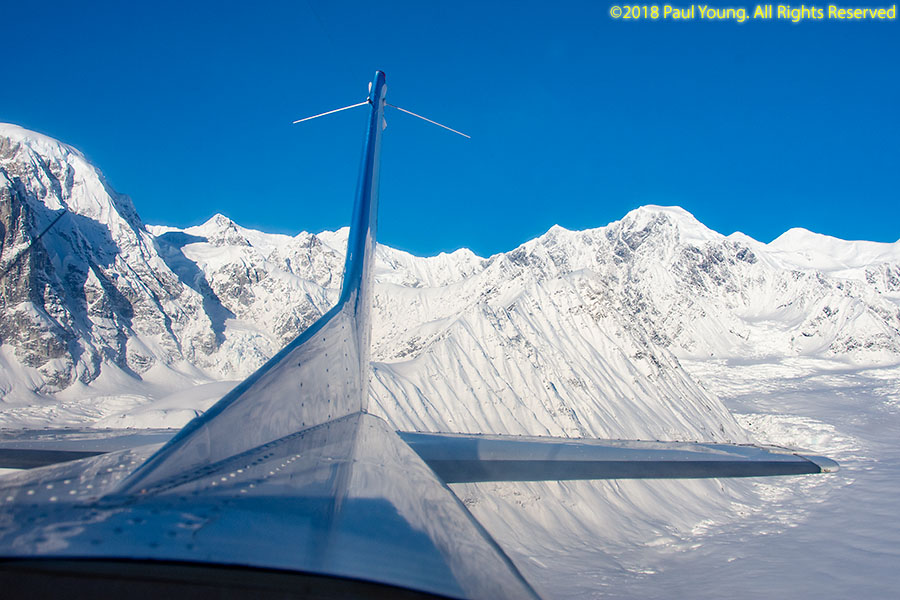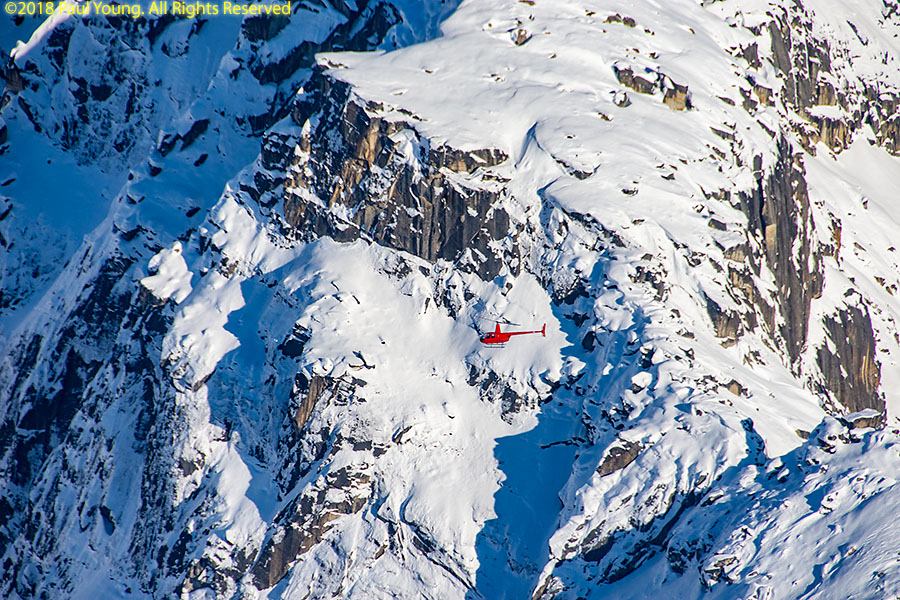 ©2018, 2019 Mermaid Underwater Photographic. All Rights Reserved.
Contact us at mermaid@underwater.org.
Last modified 11 November 2020