Knik Glacier, glacial Lake George, and Colony Glacier
I rented a Maule MX7 on 31" Bushwheels from Legends Aviation in Willow, once again flying with Walt Warner. We flew southeast over Palmer to the Knik Glacier, Inner Lake George, and the Colony Glacier. It would have been fun to land on the gravel bars near the lake, but with 10"+ of new snow there, it wasn't possible to be certain where any obstacles might be hidden under the snow, so I didn't try it. Next time...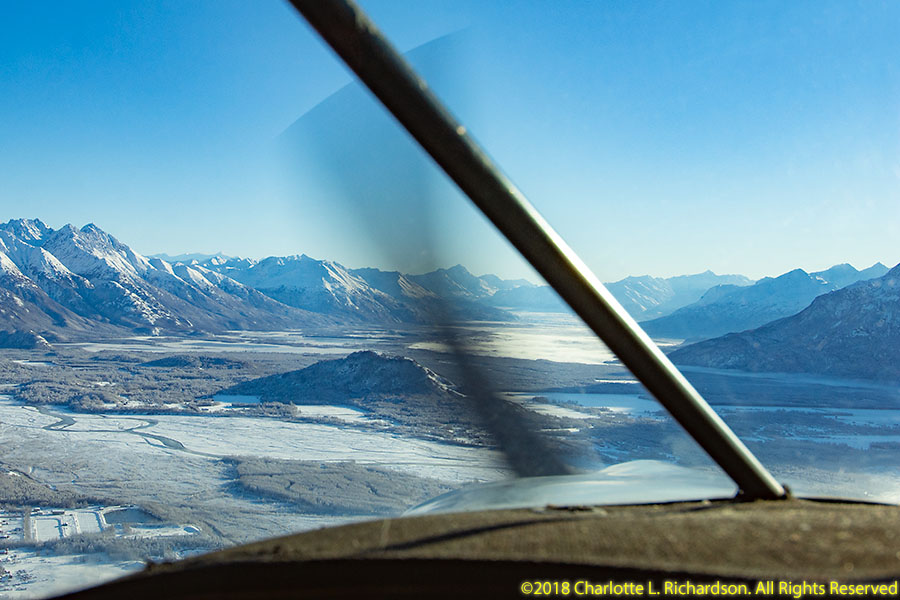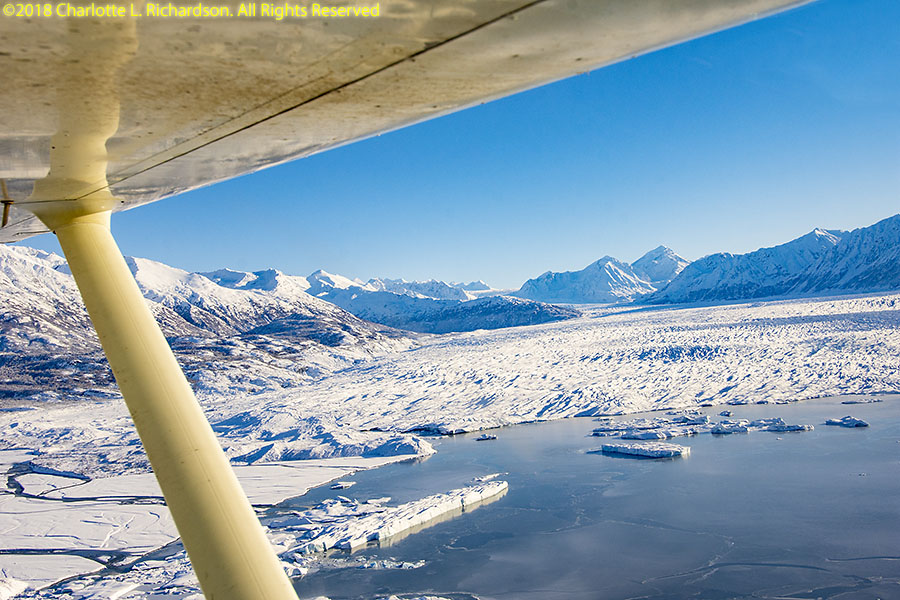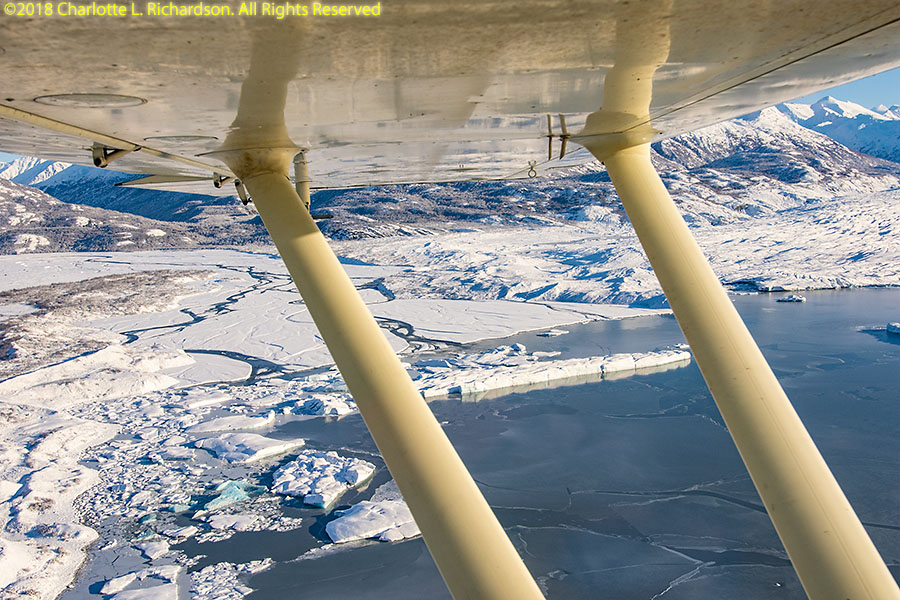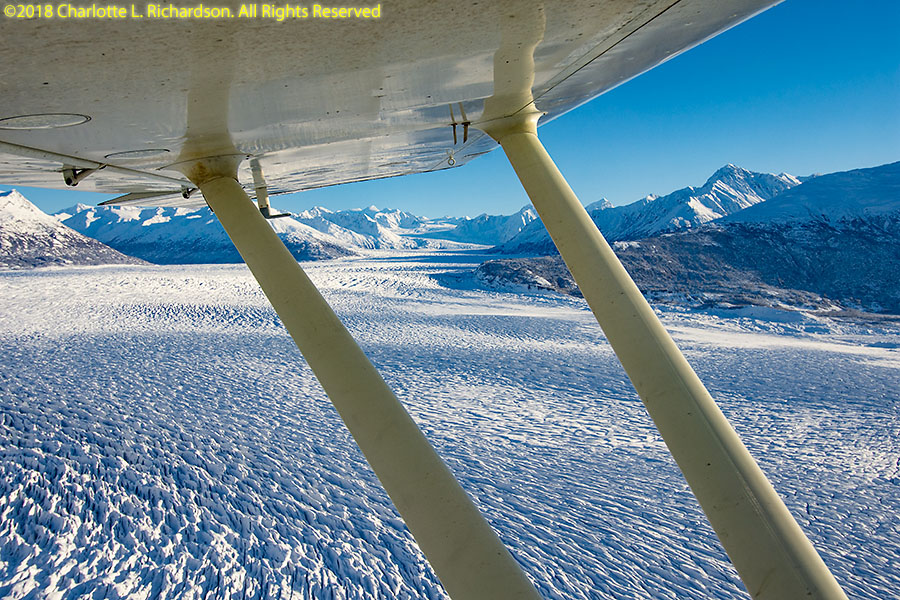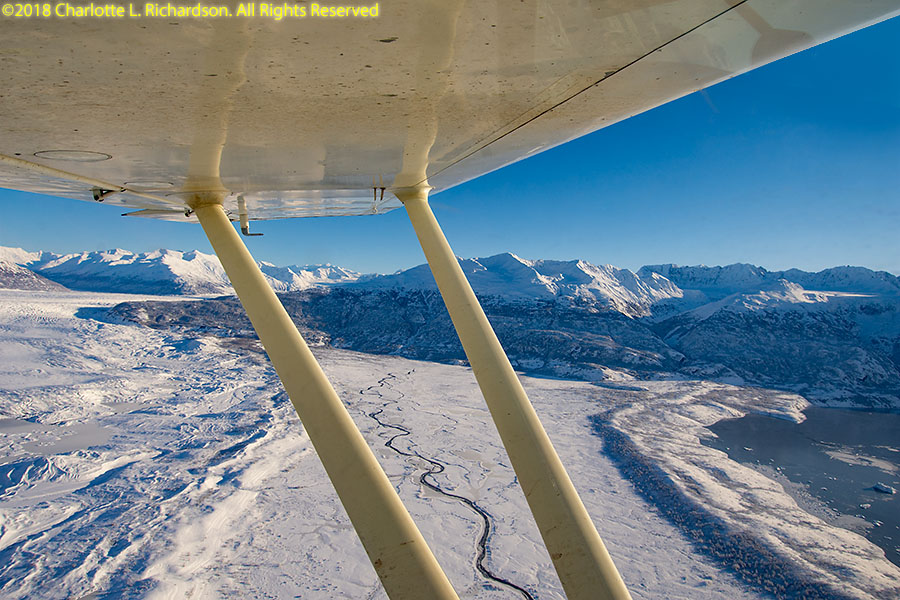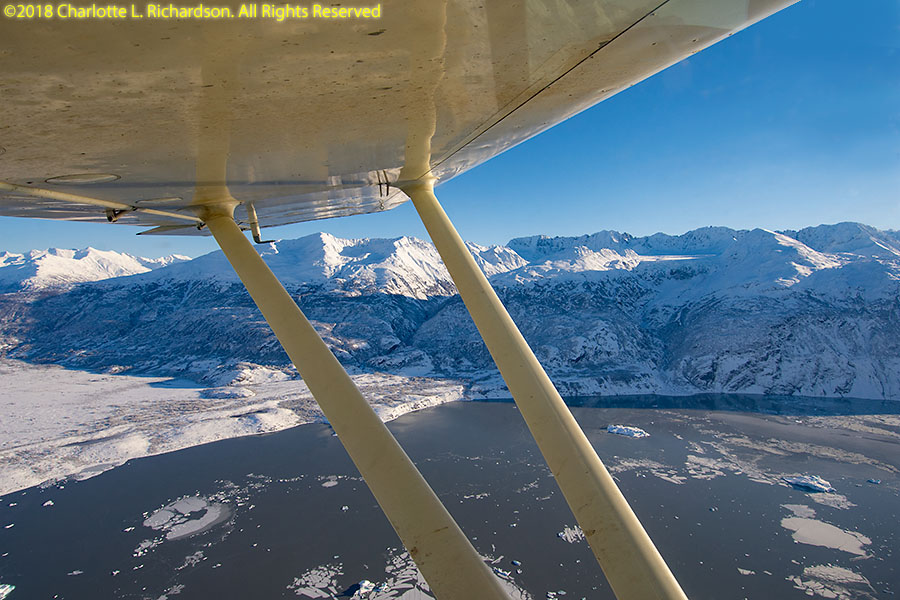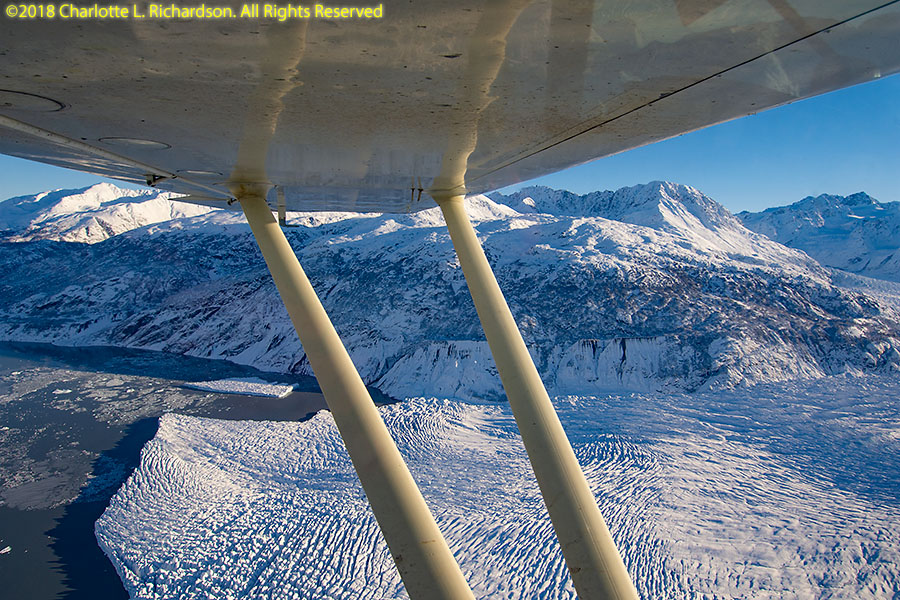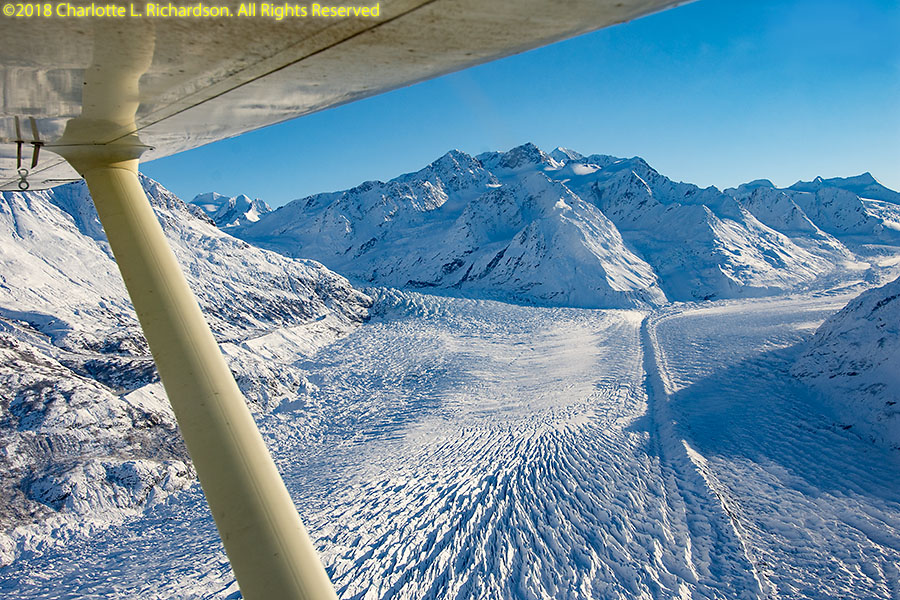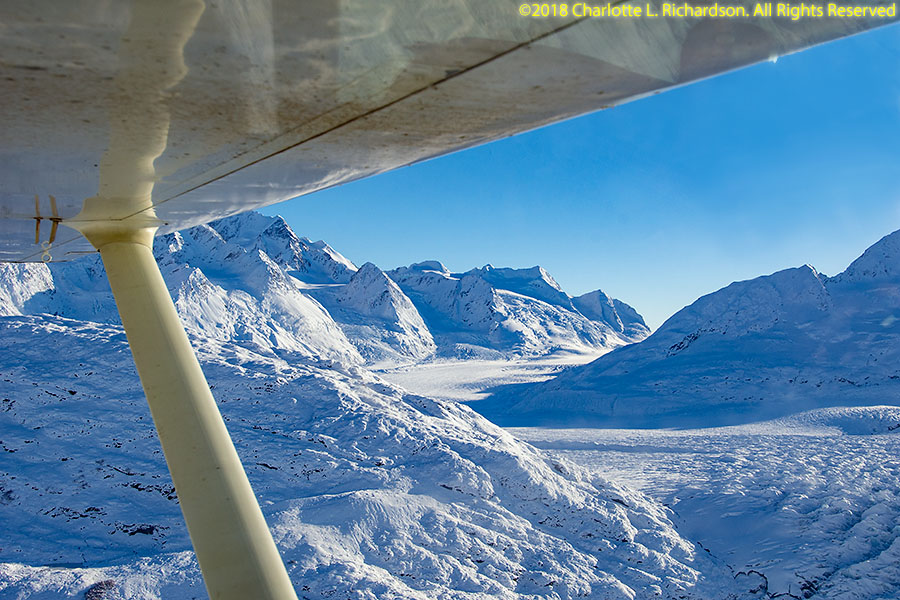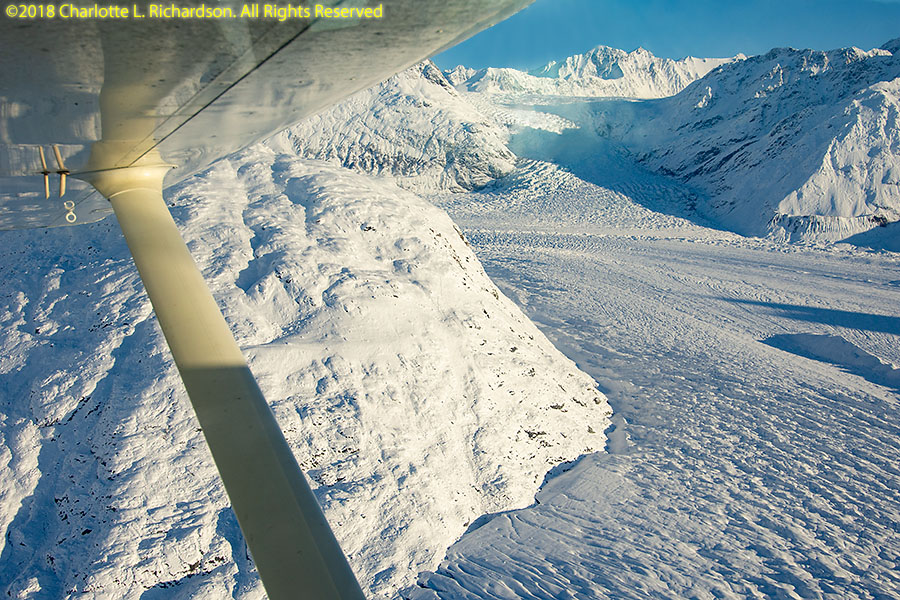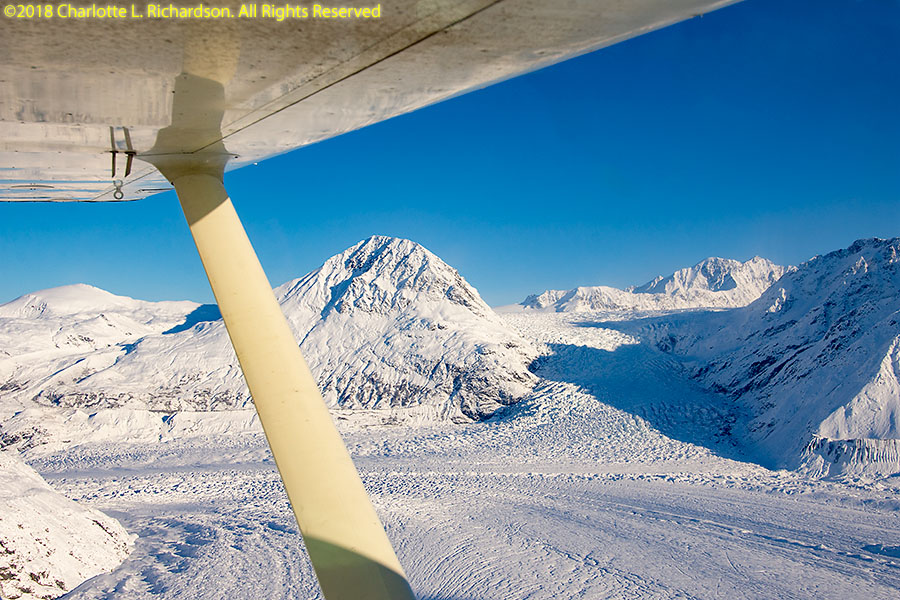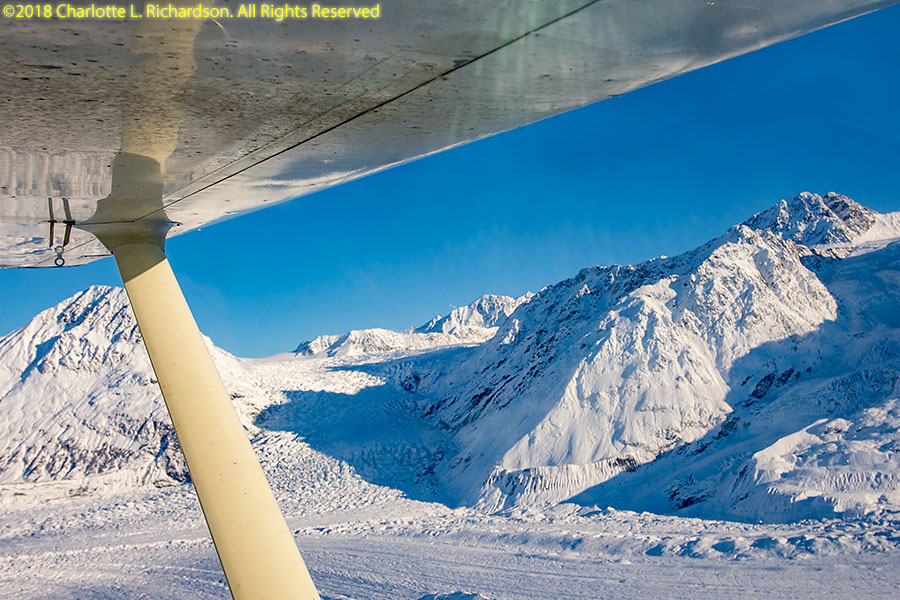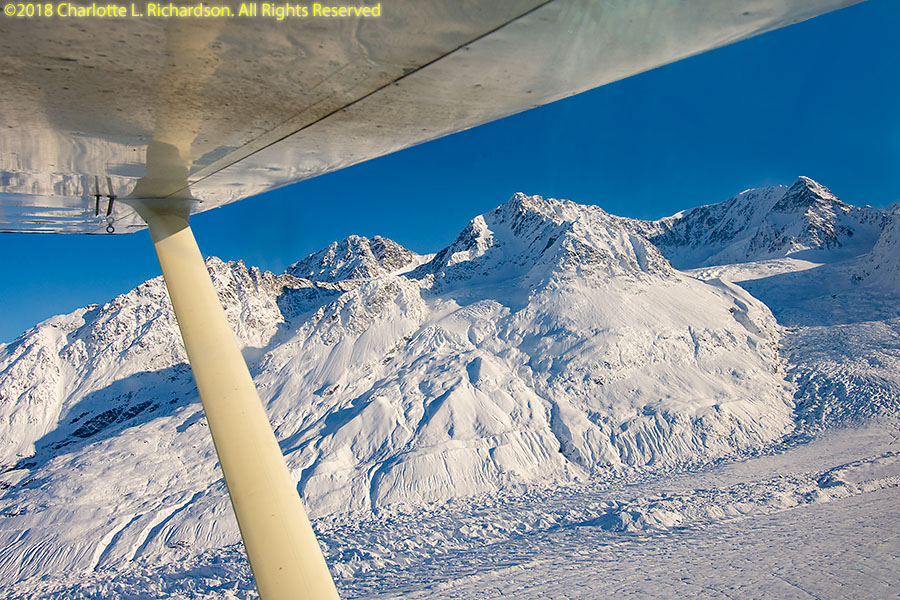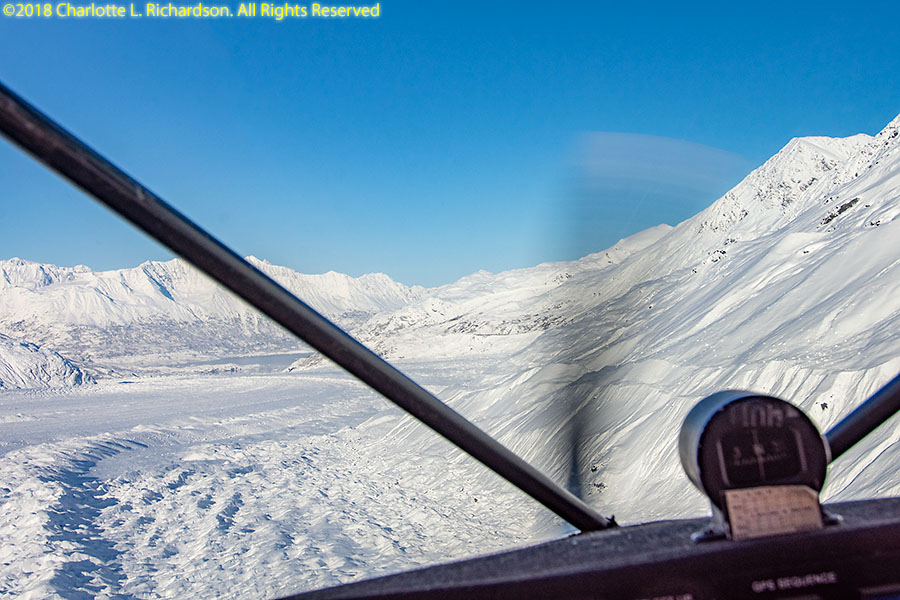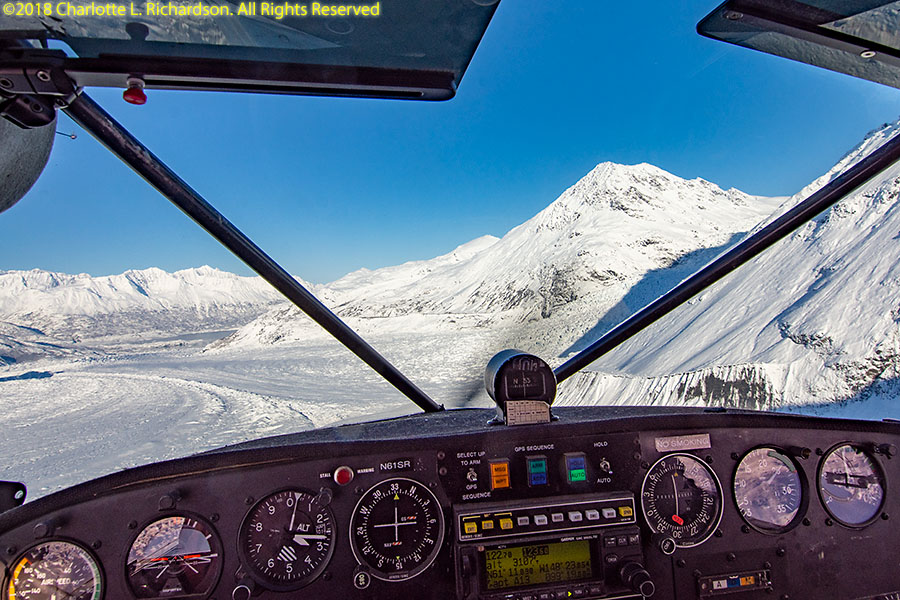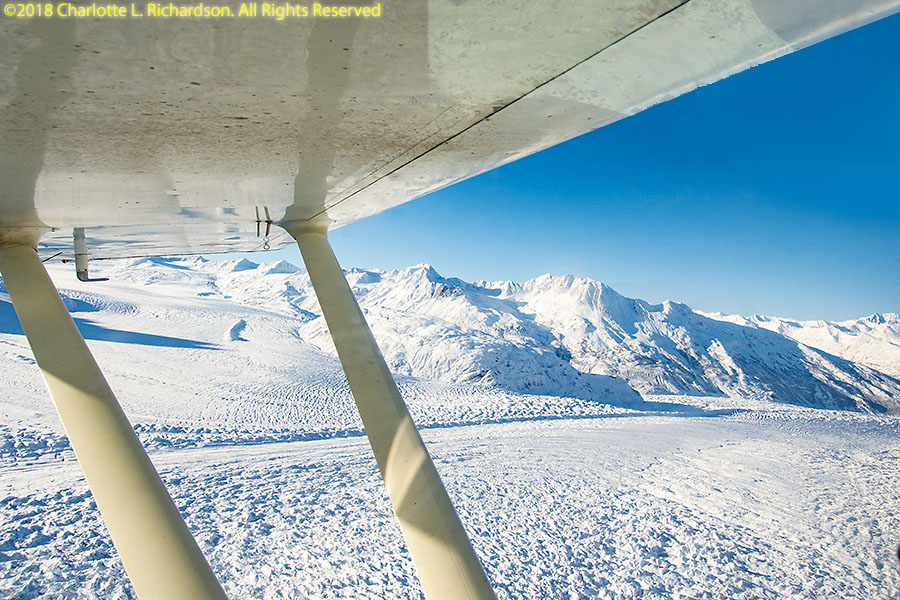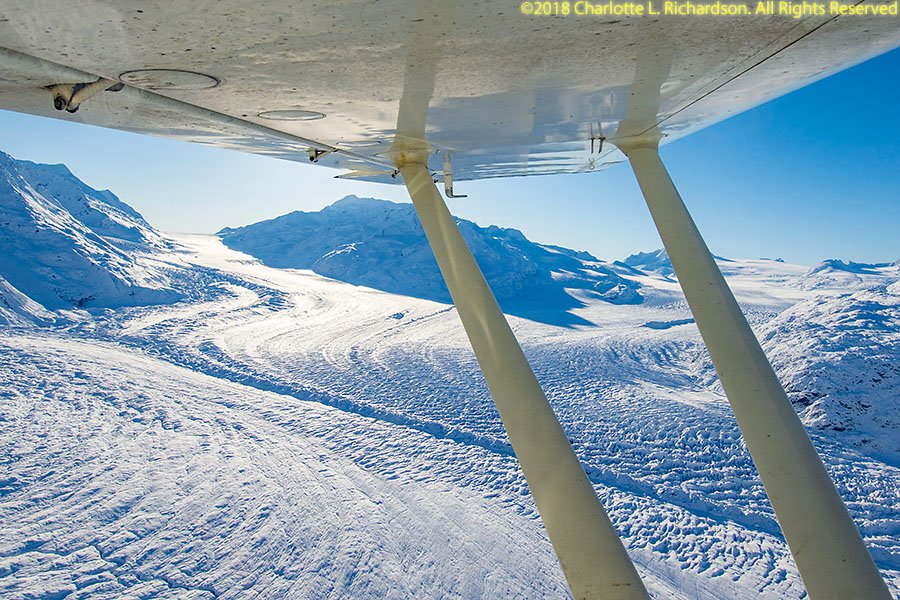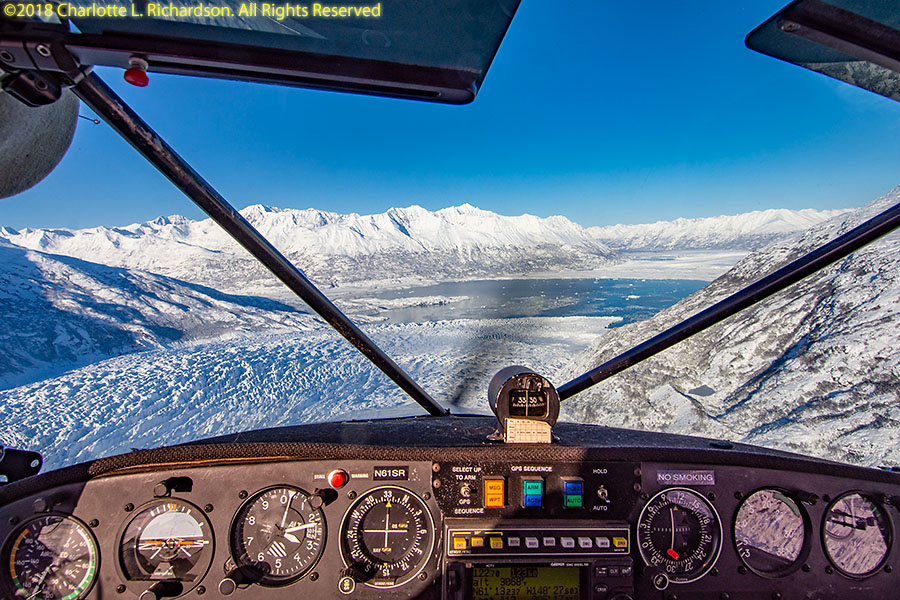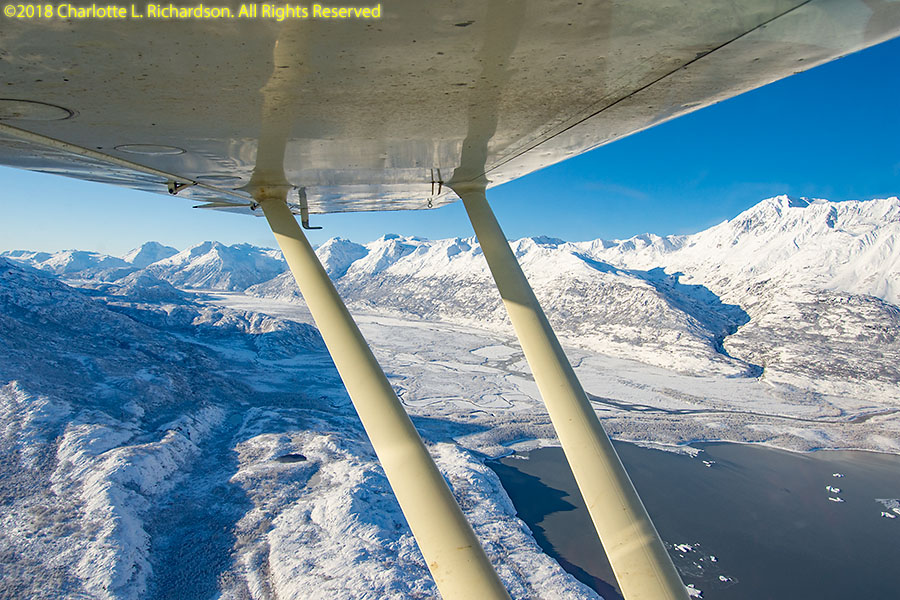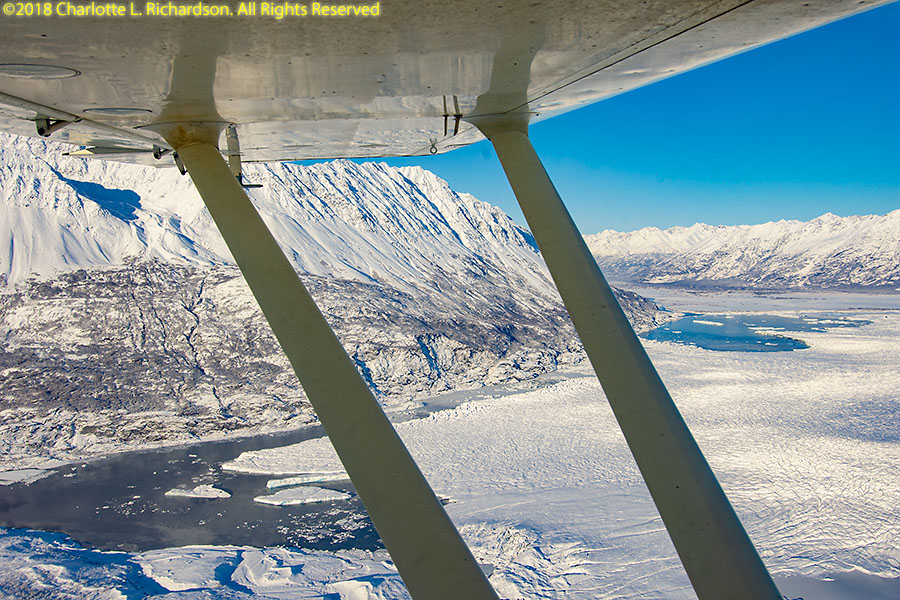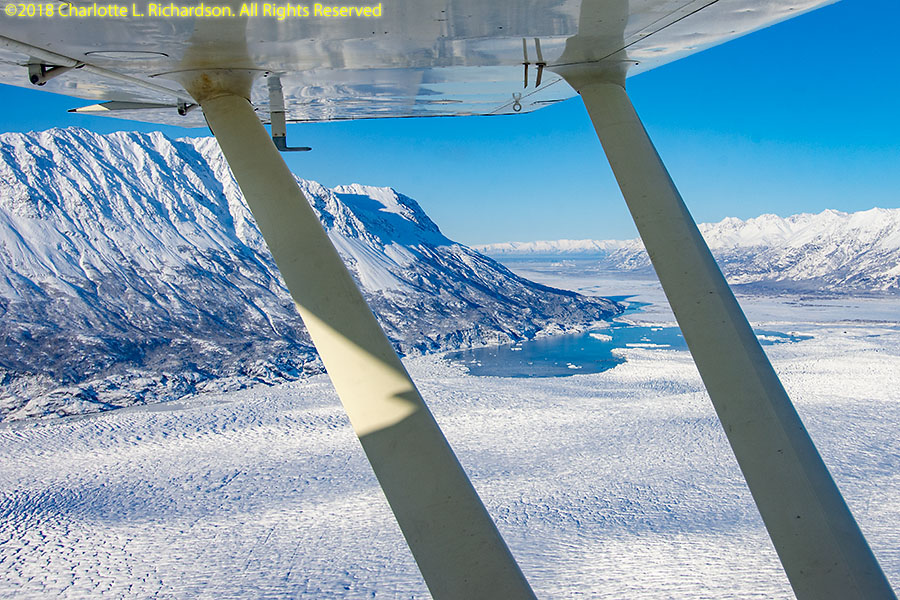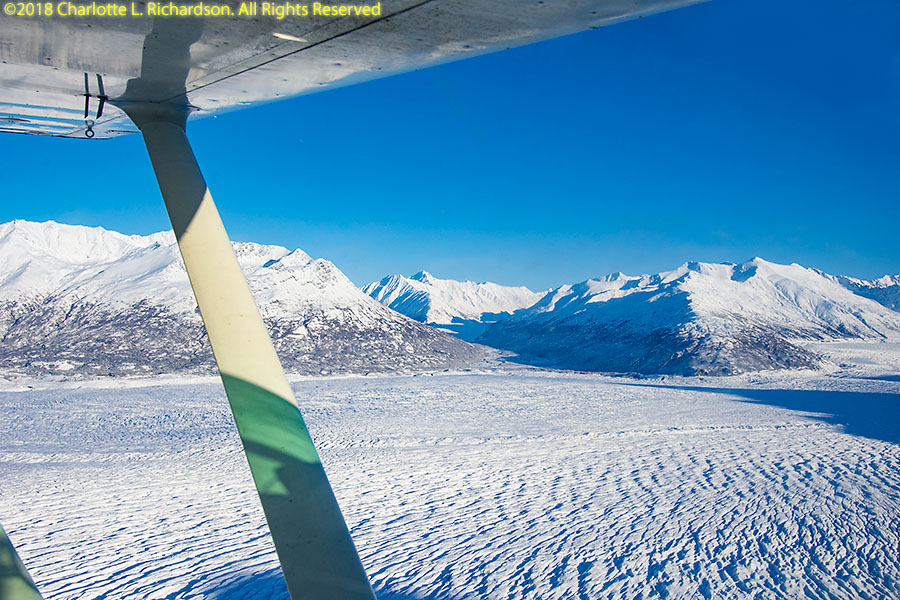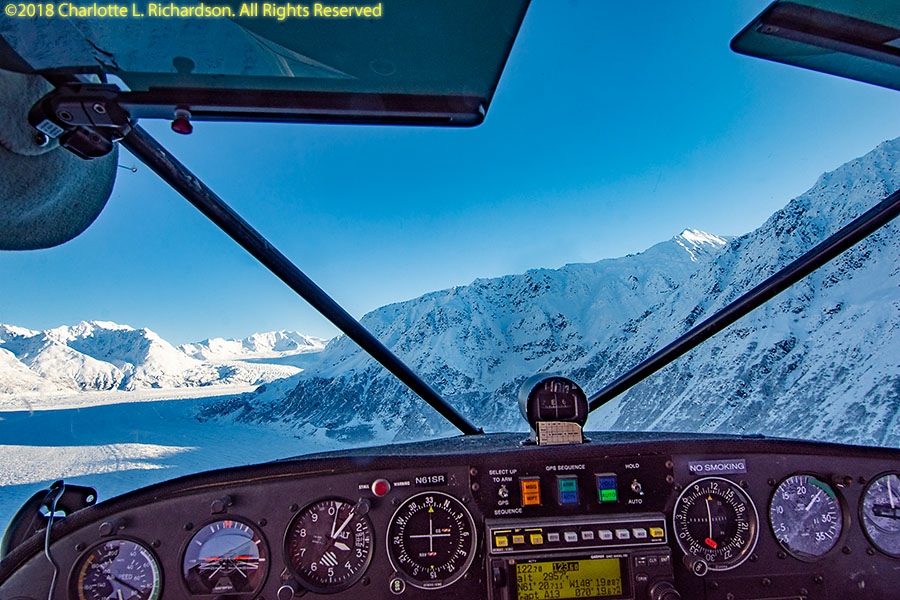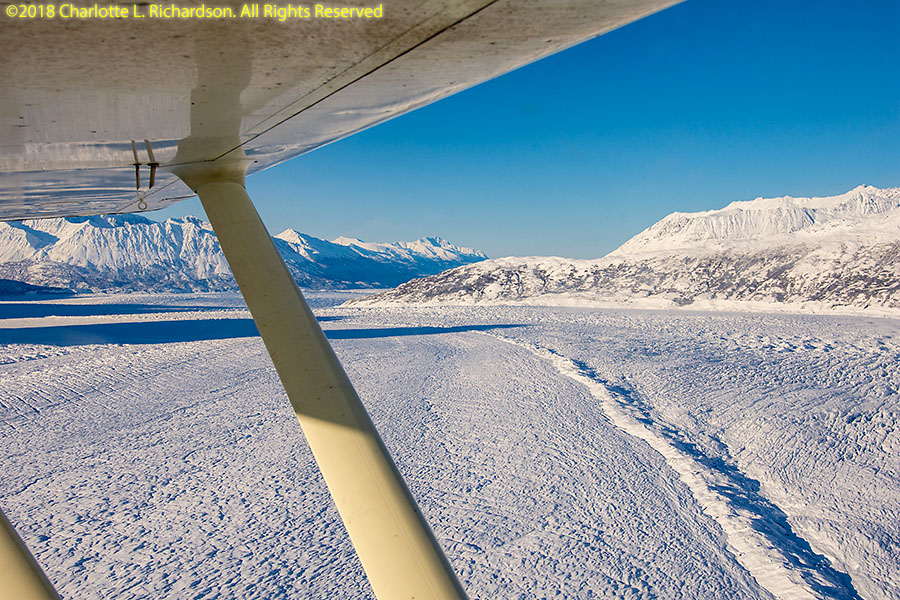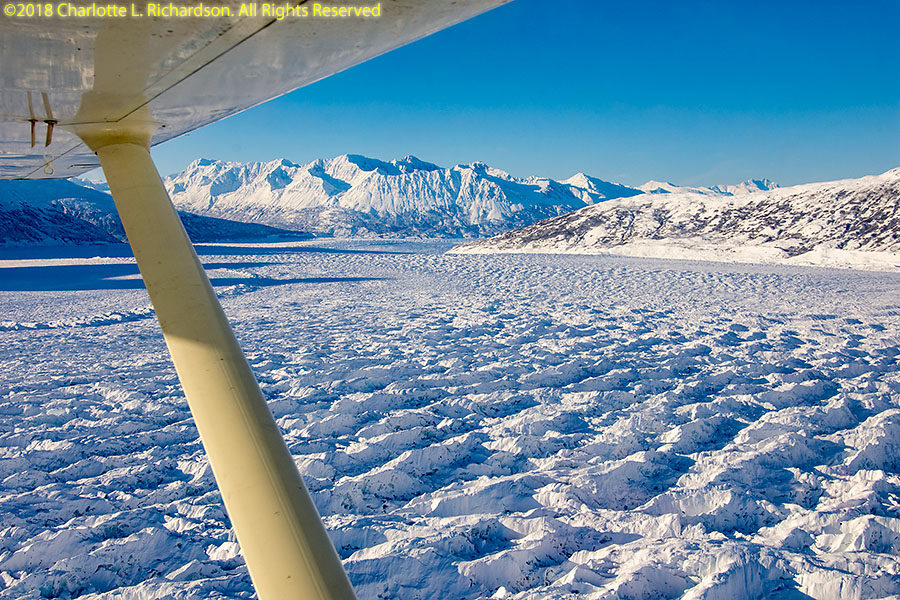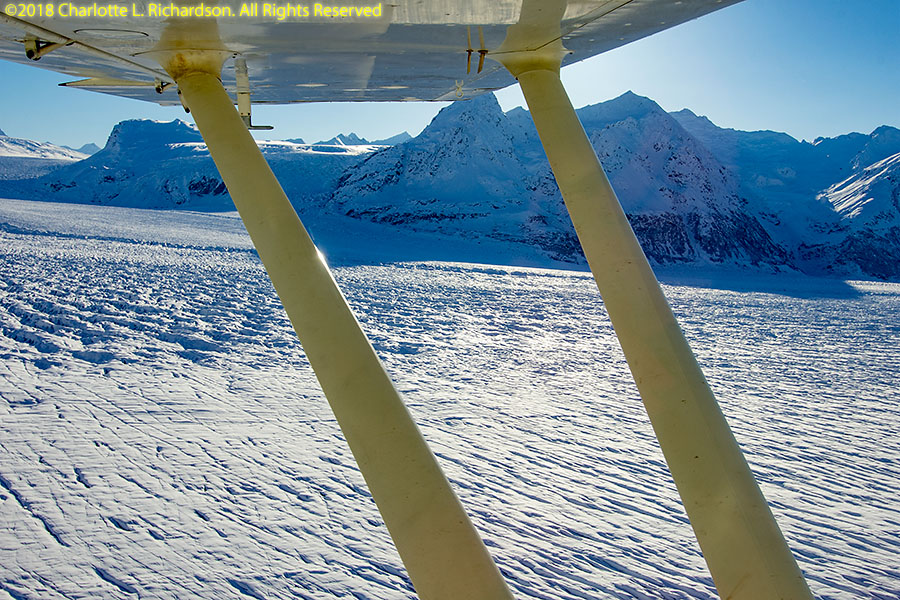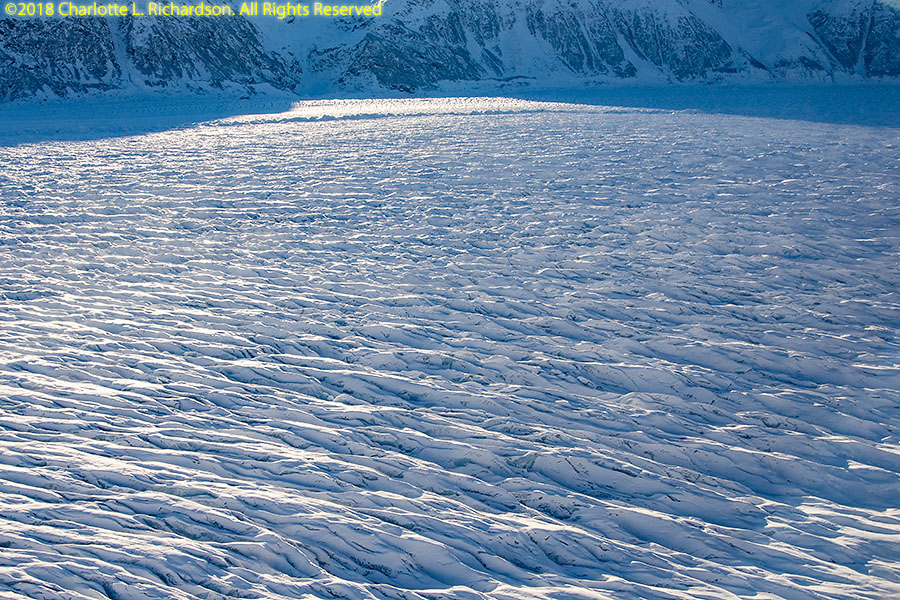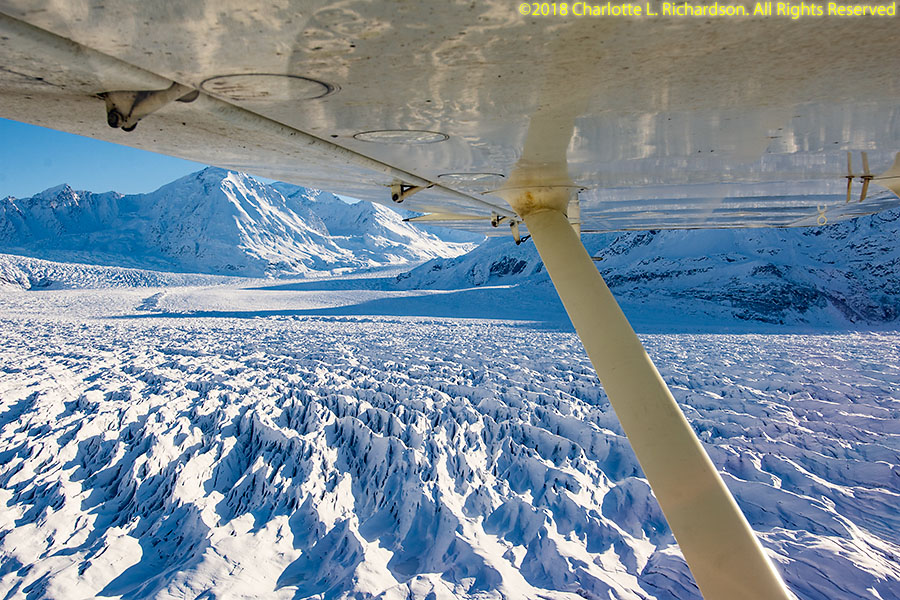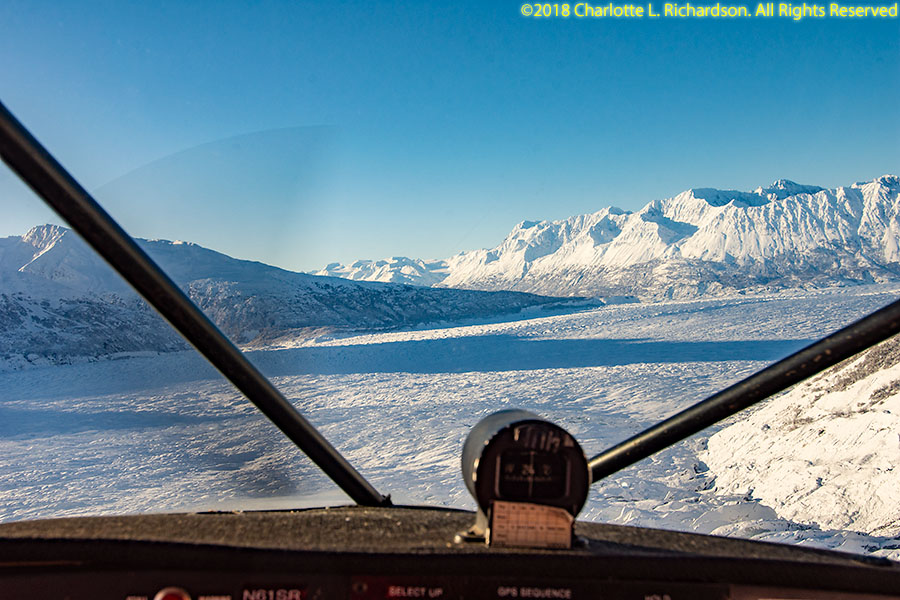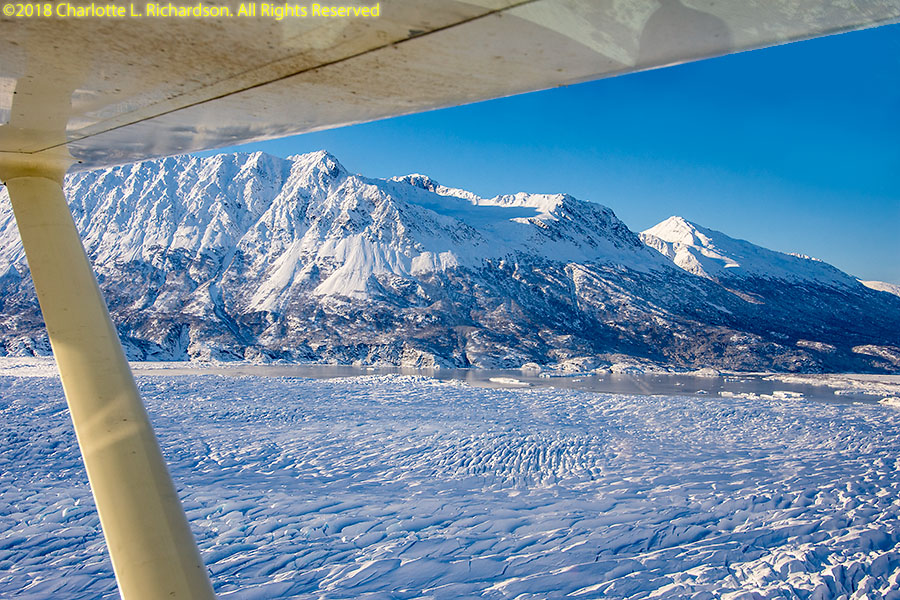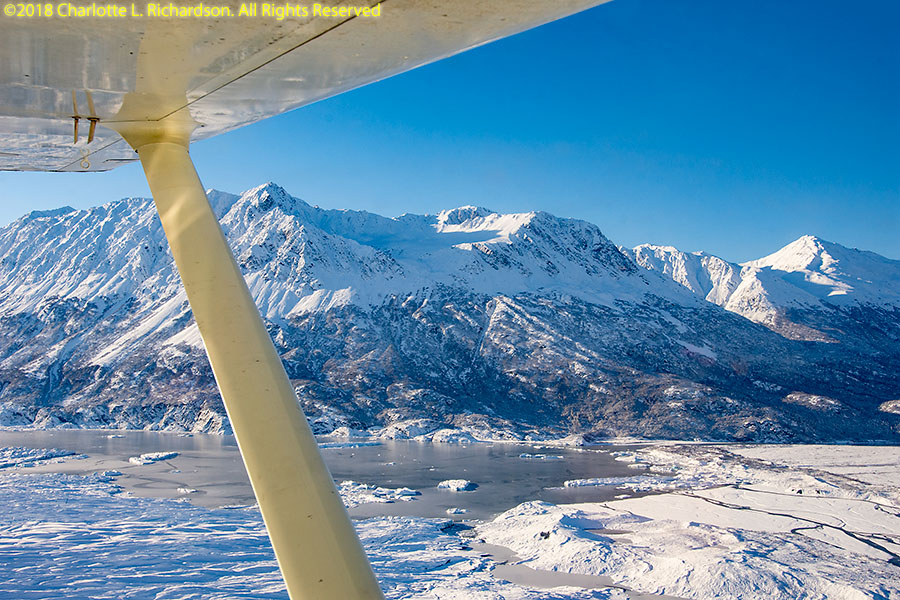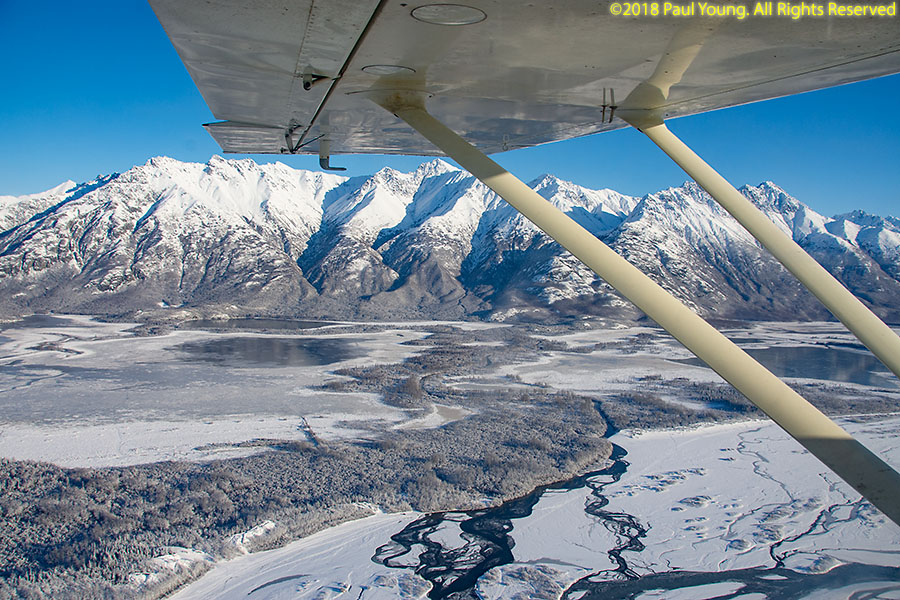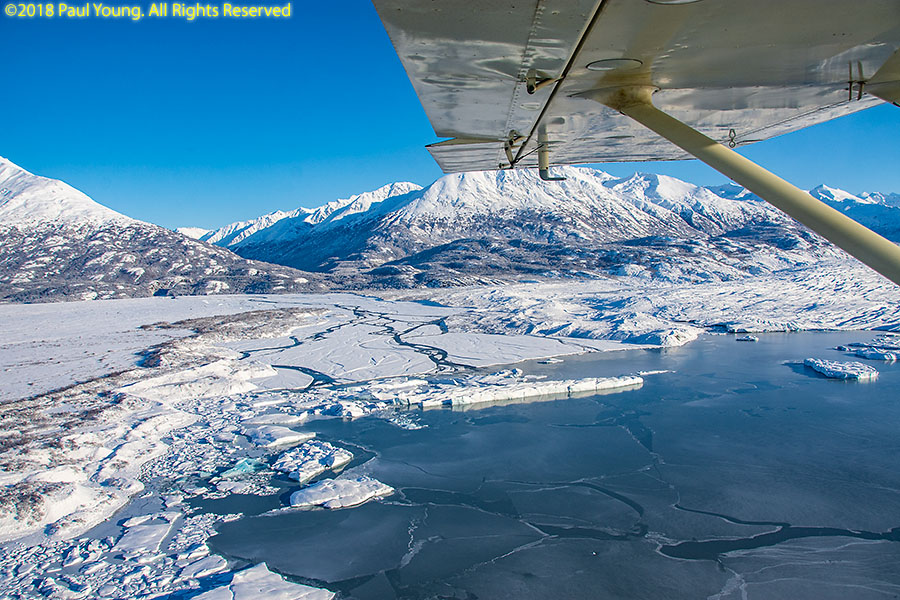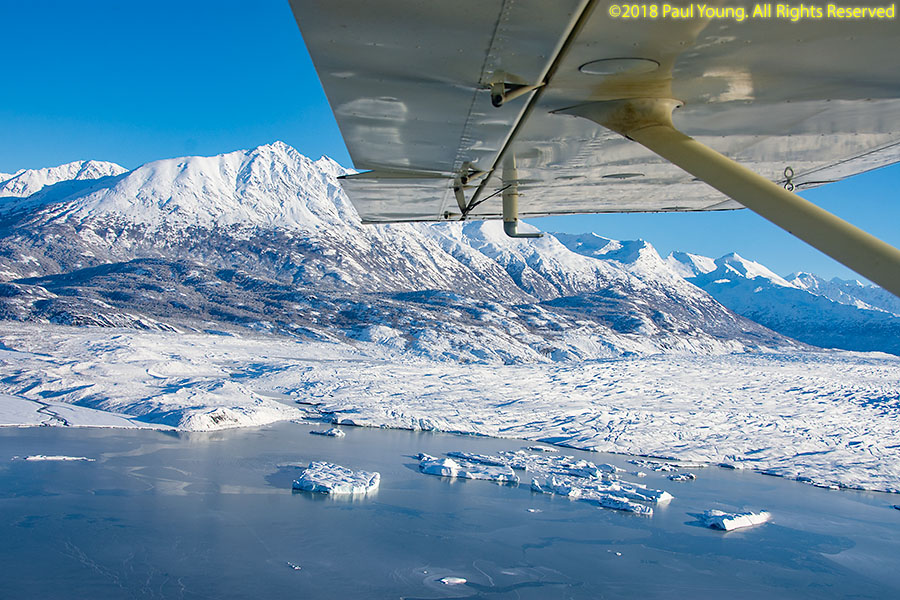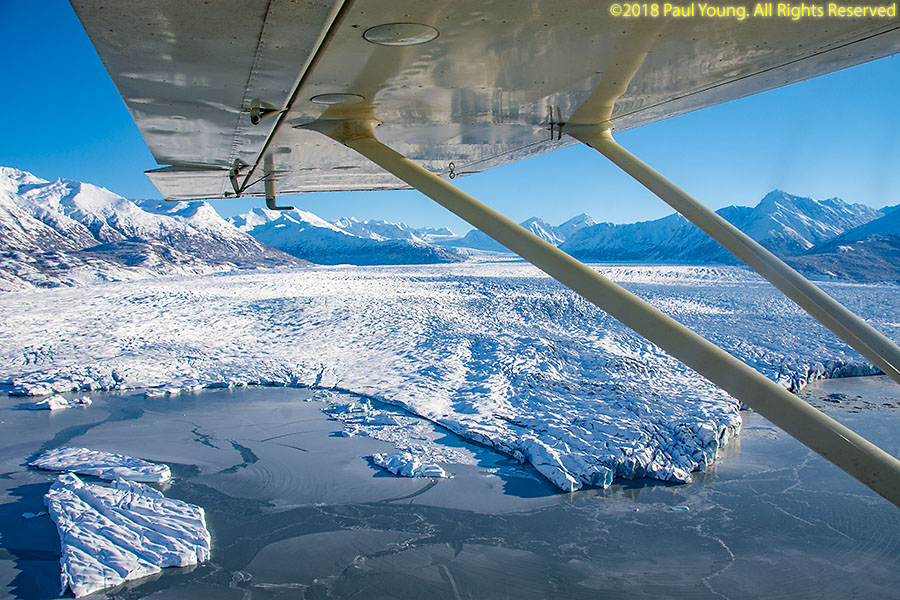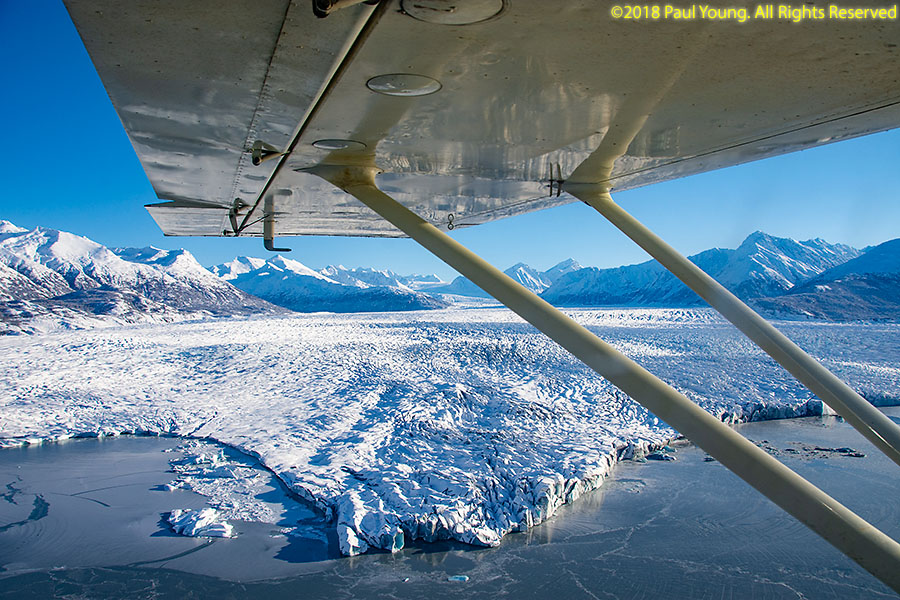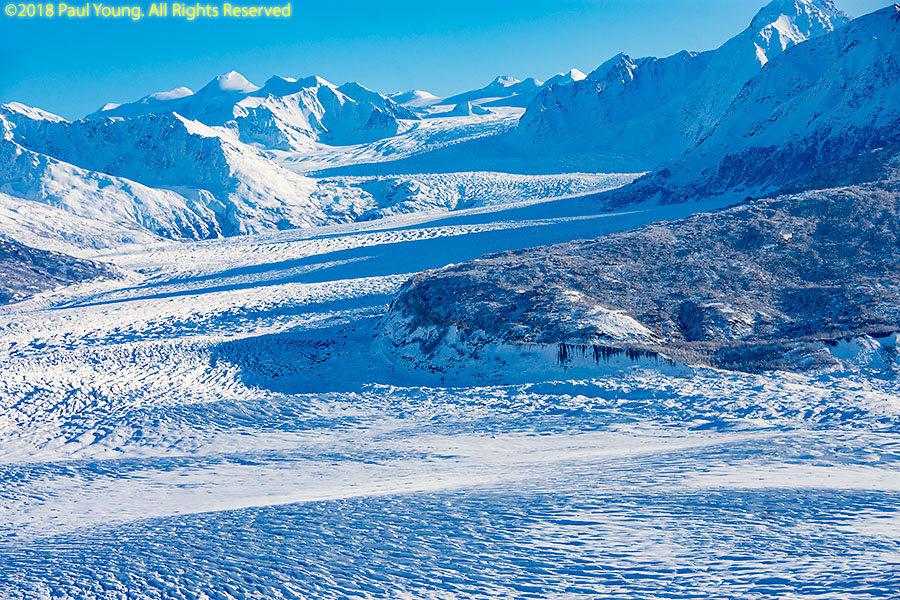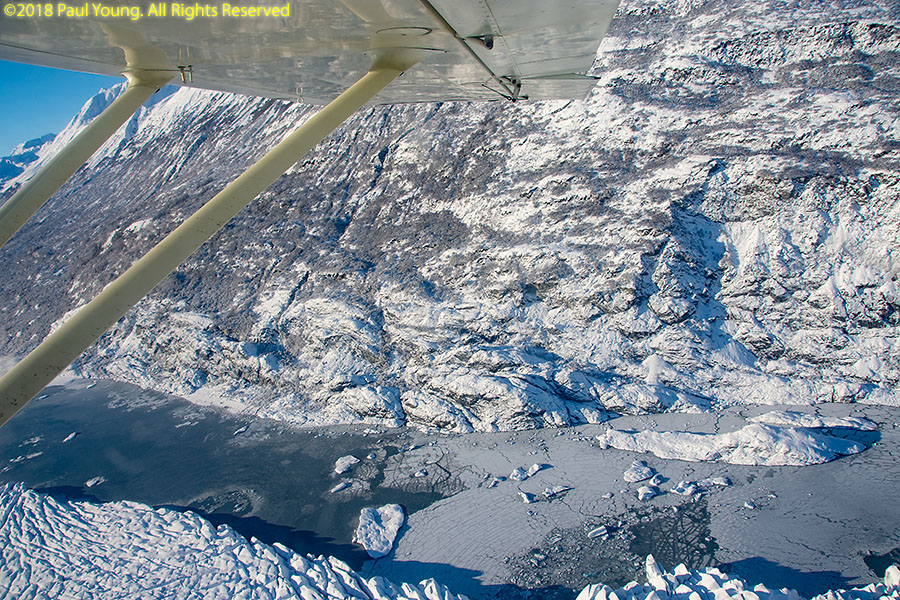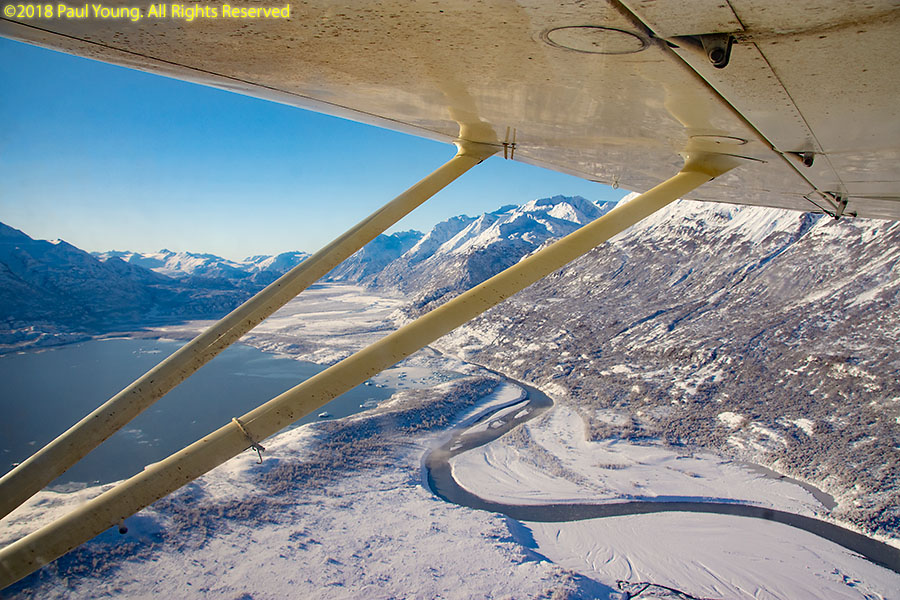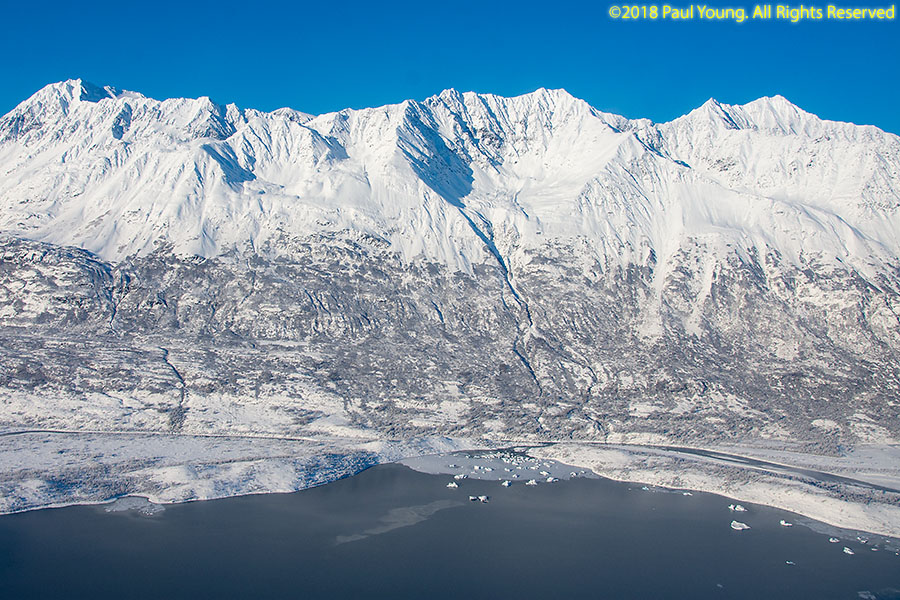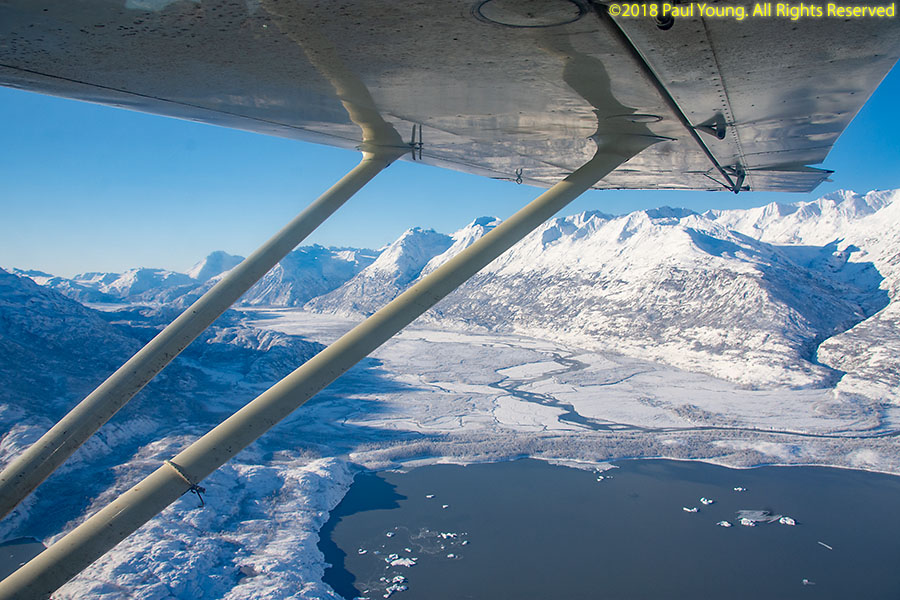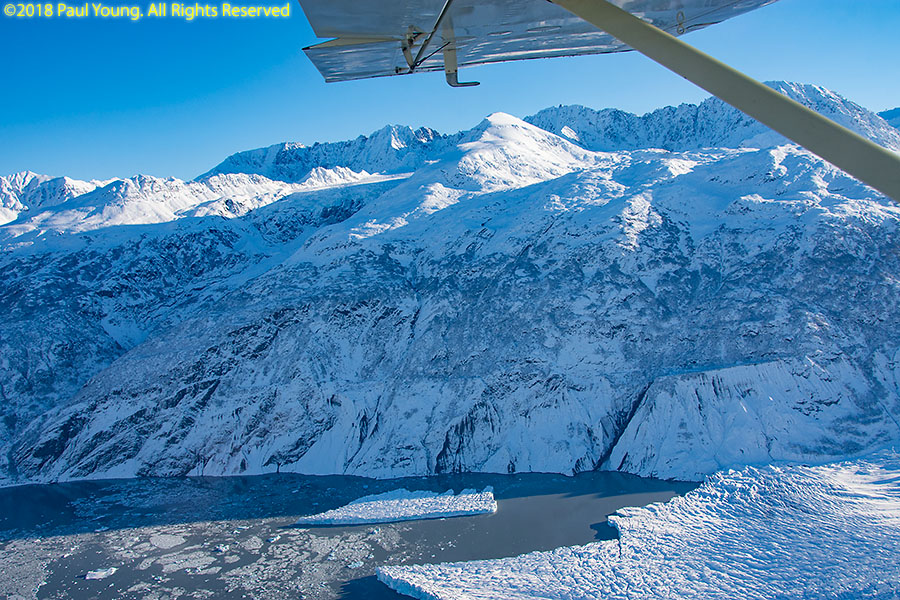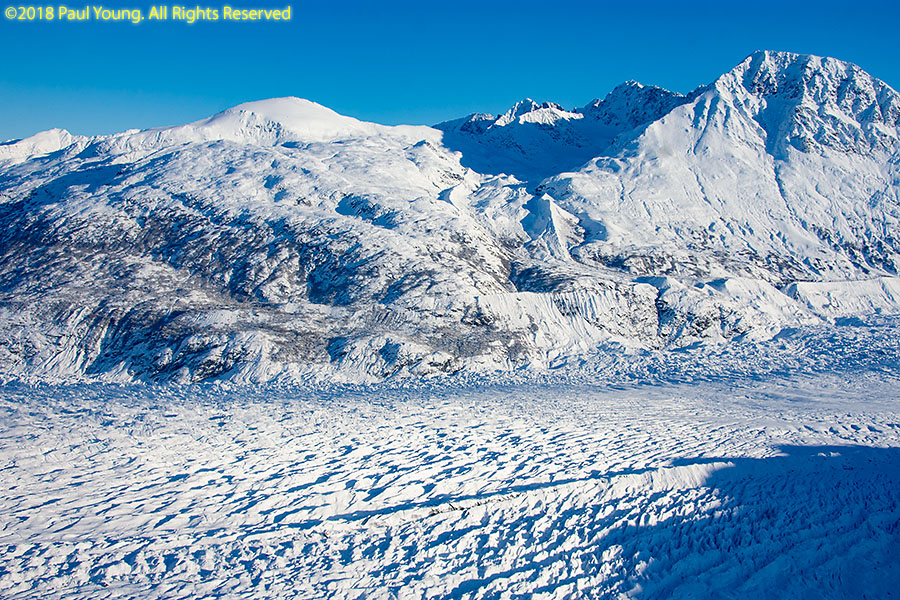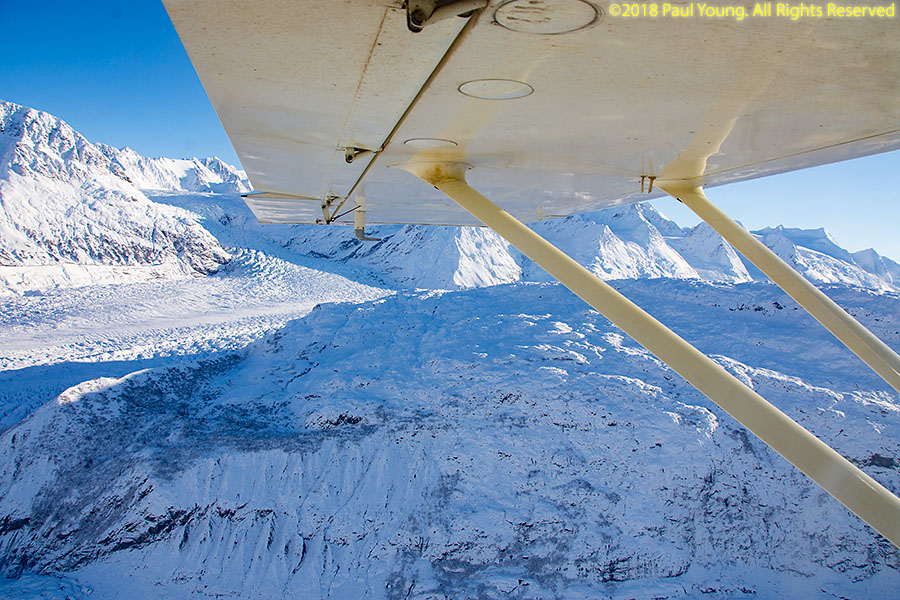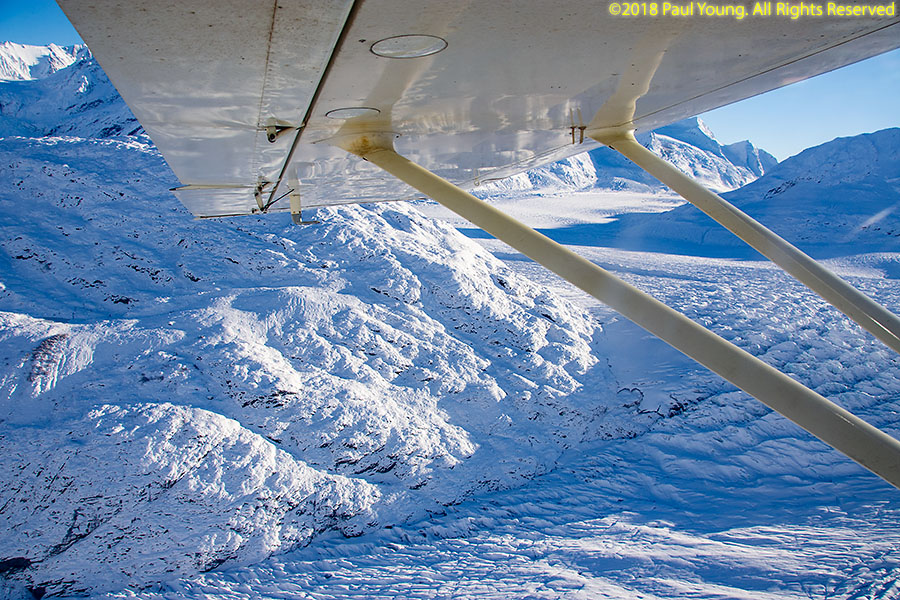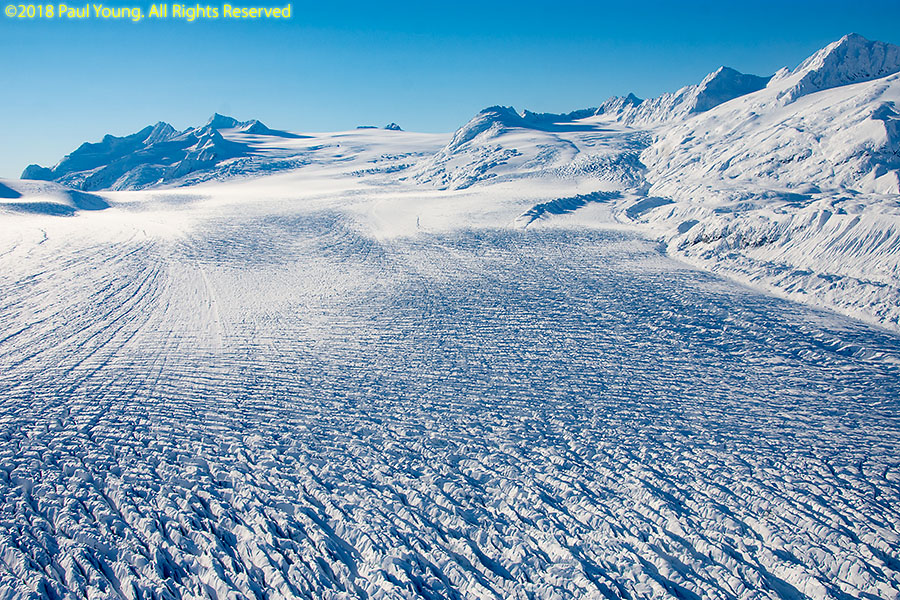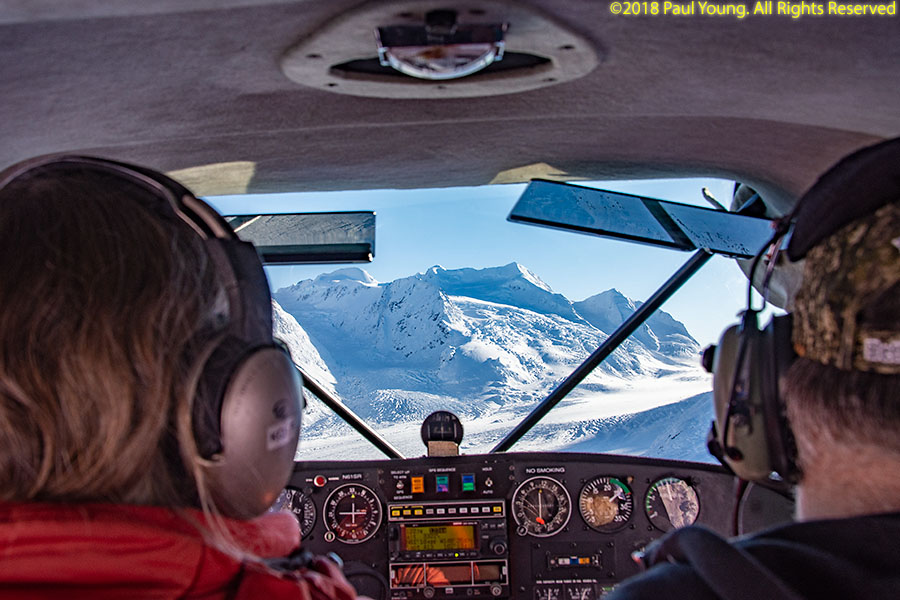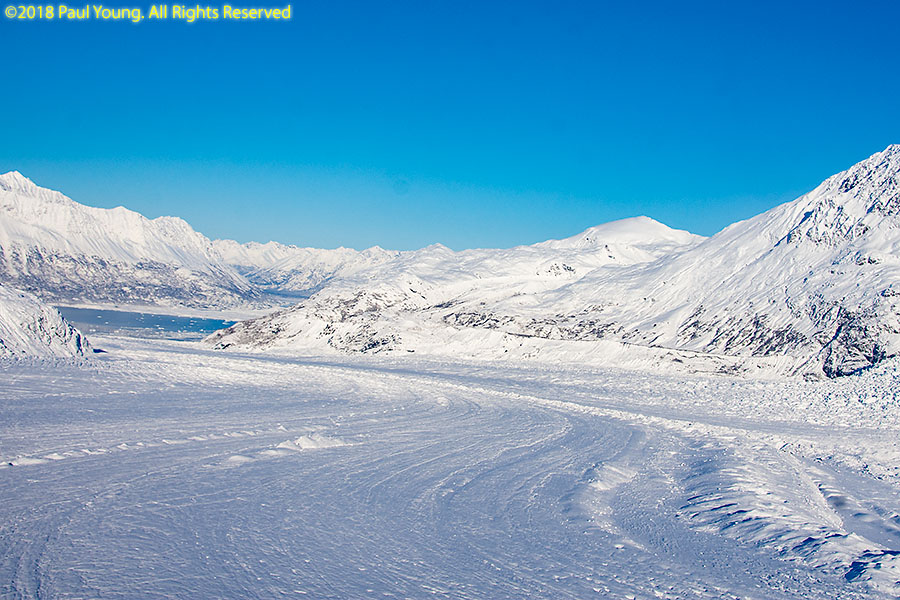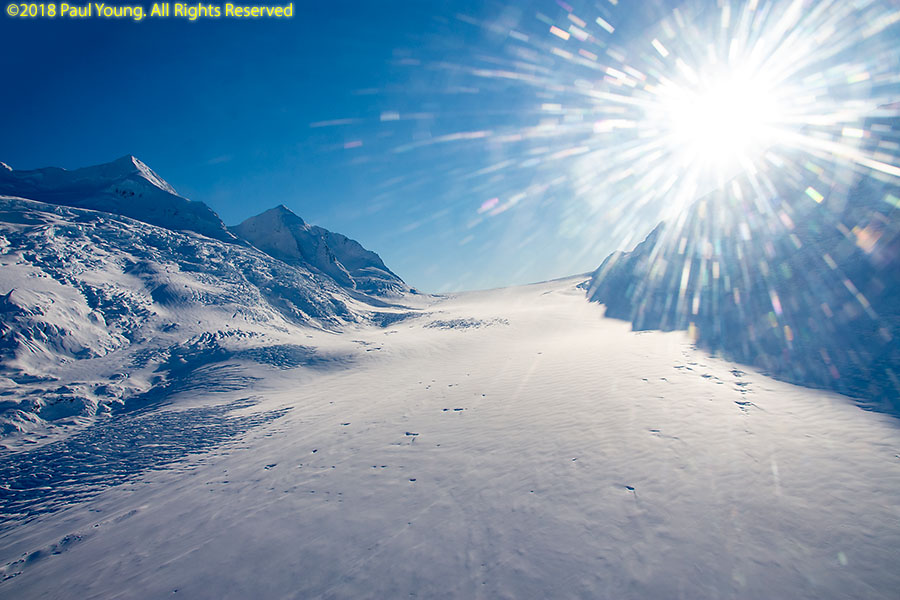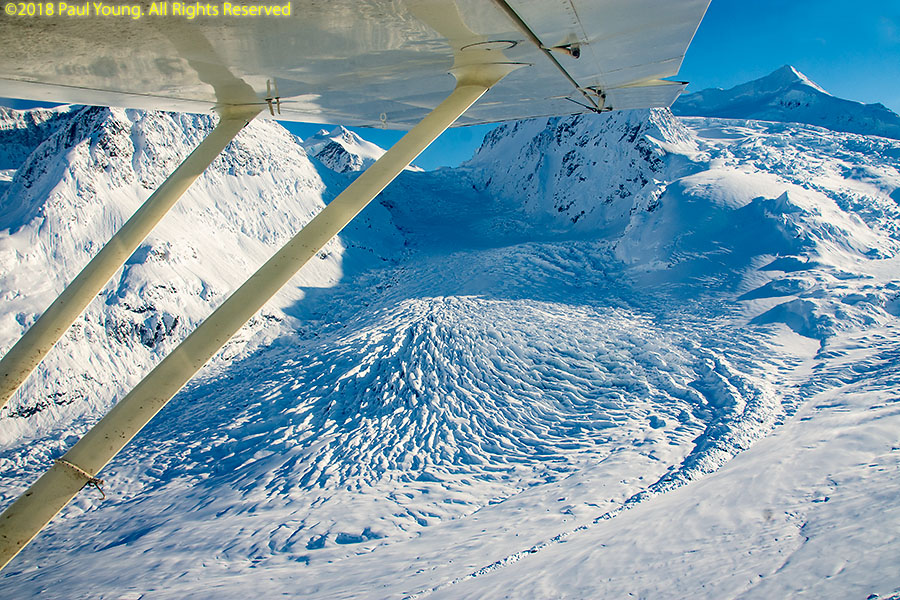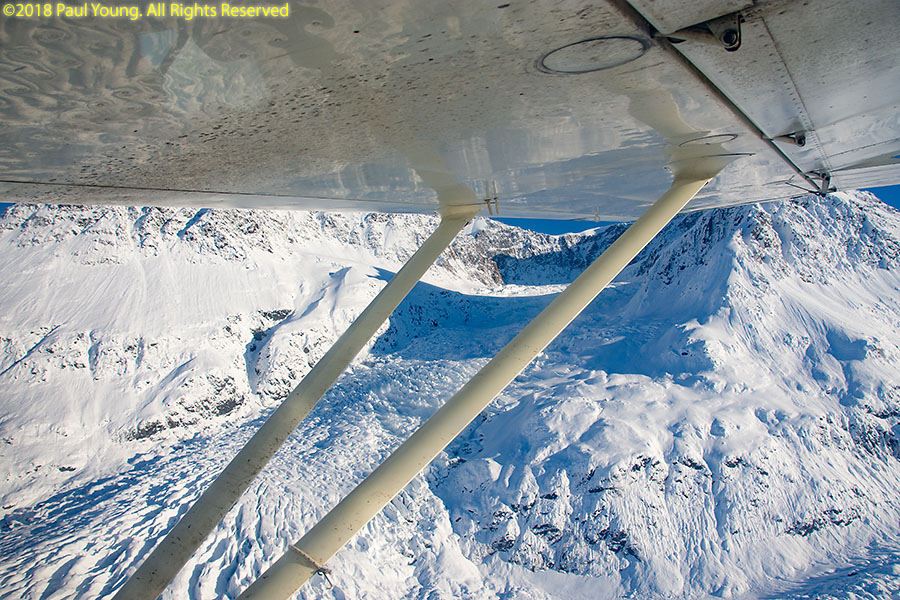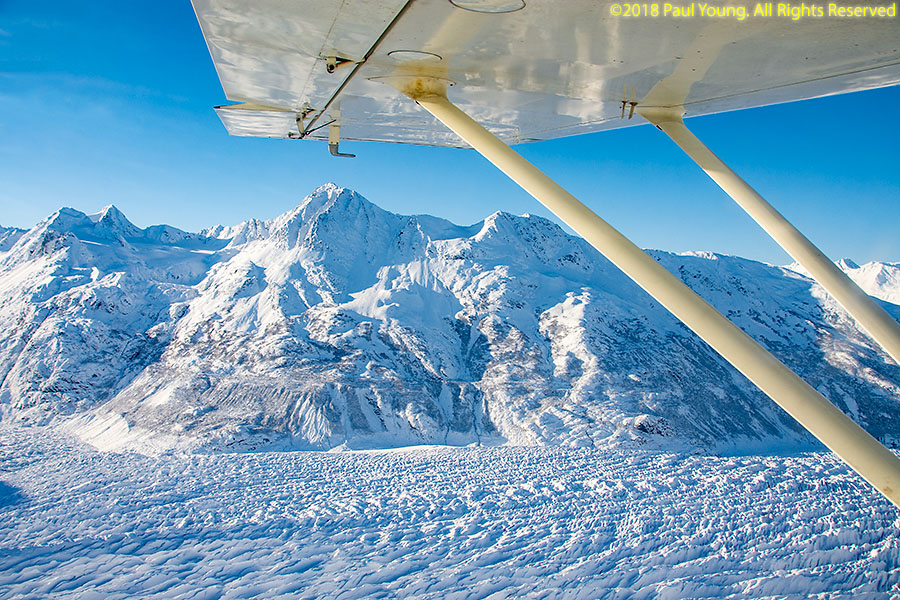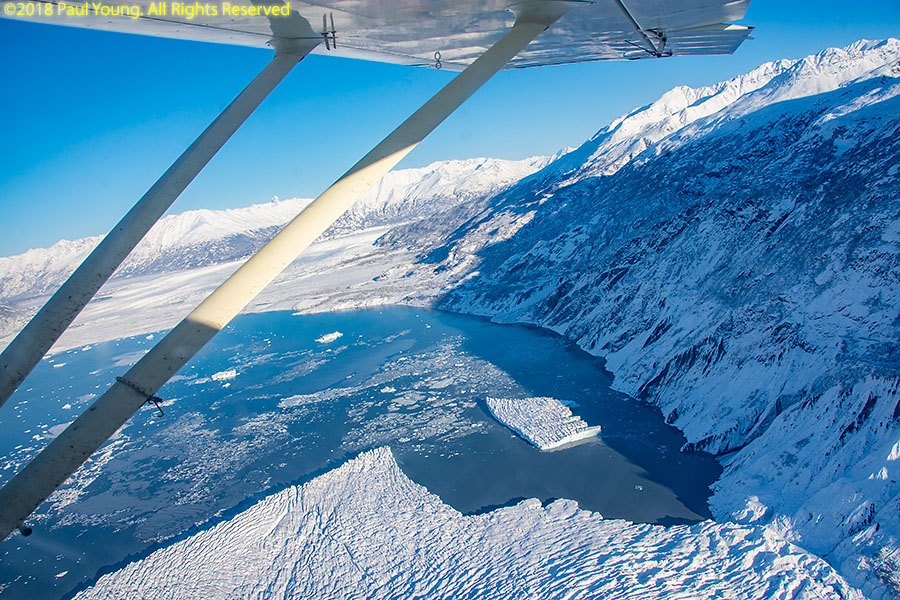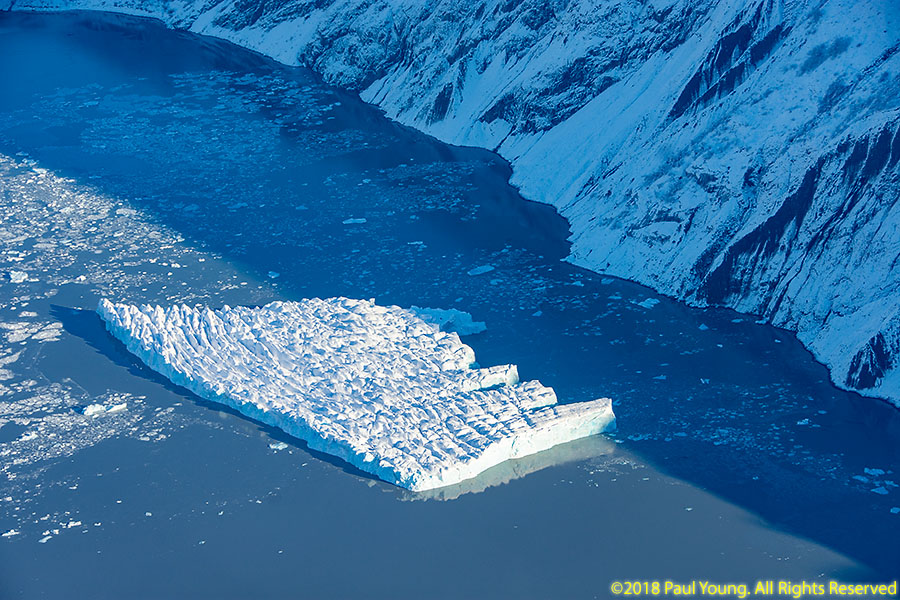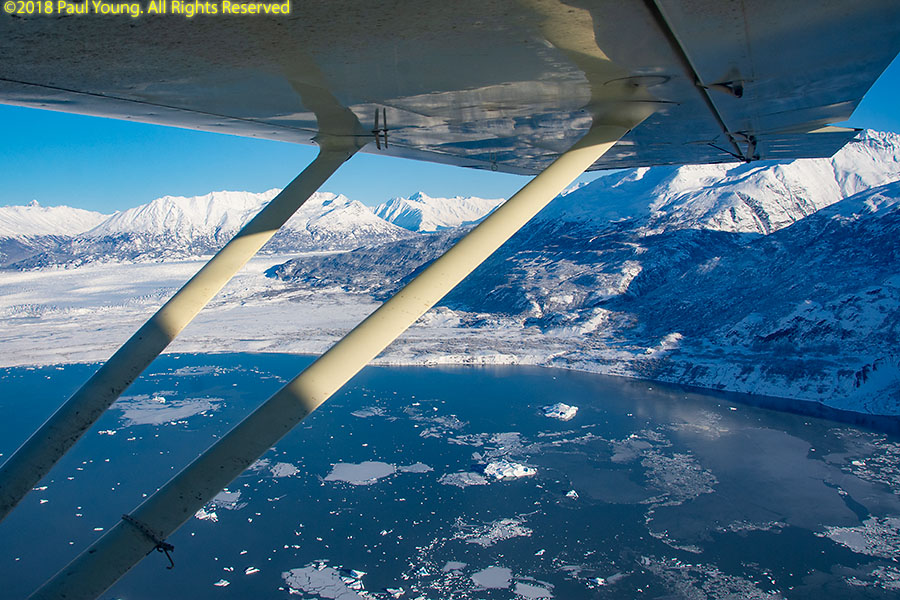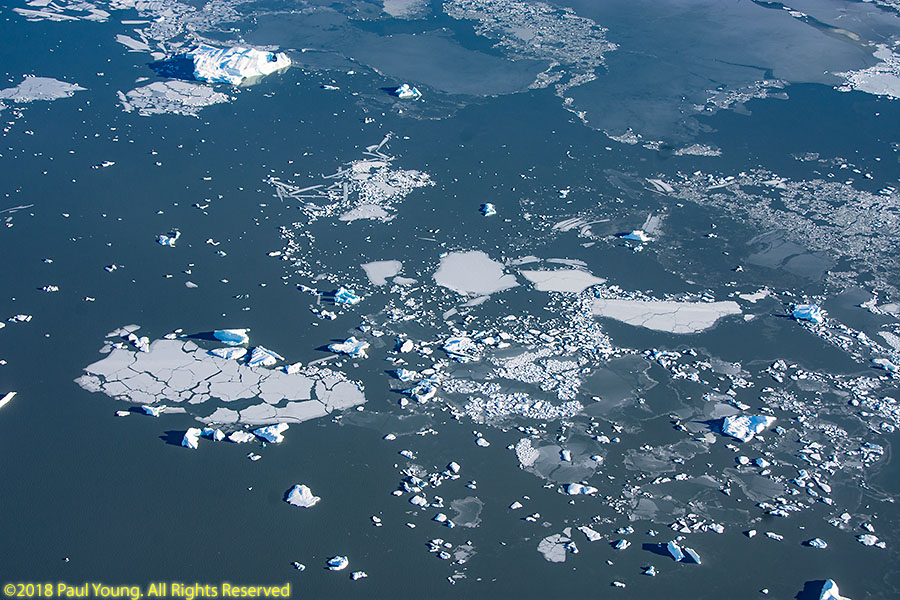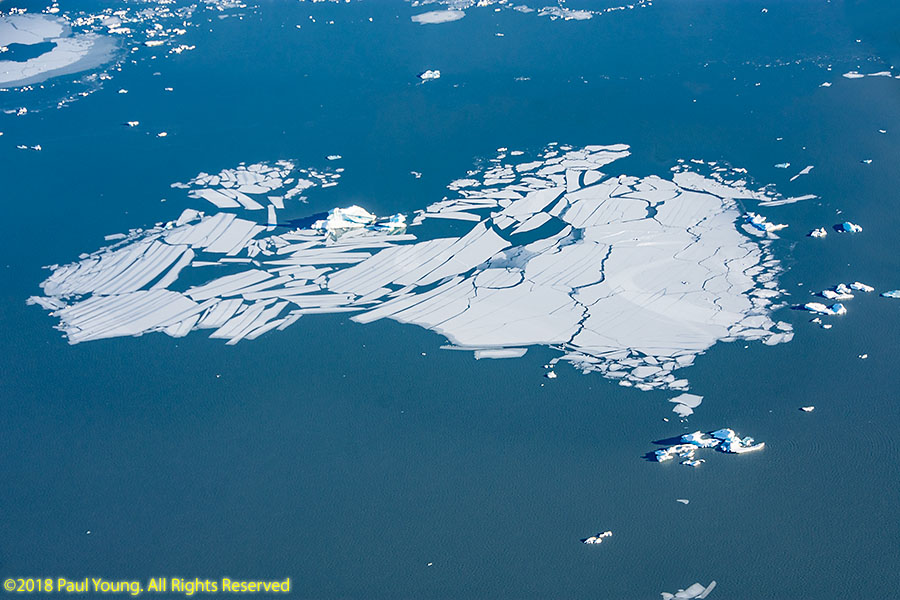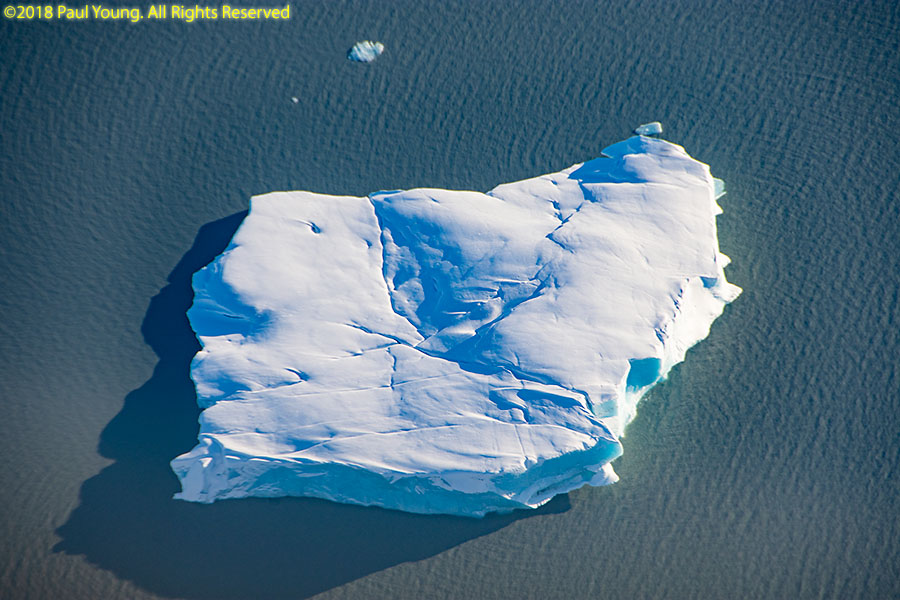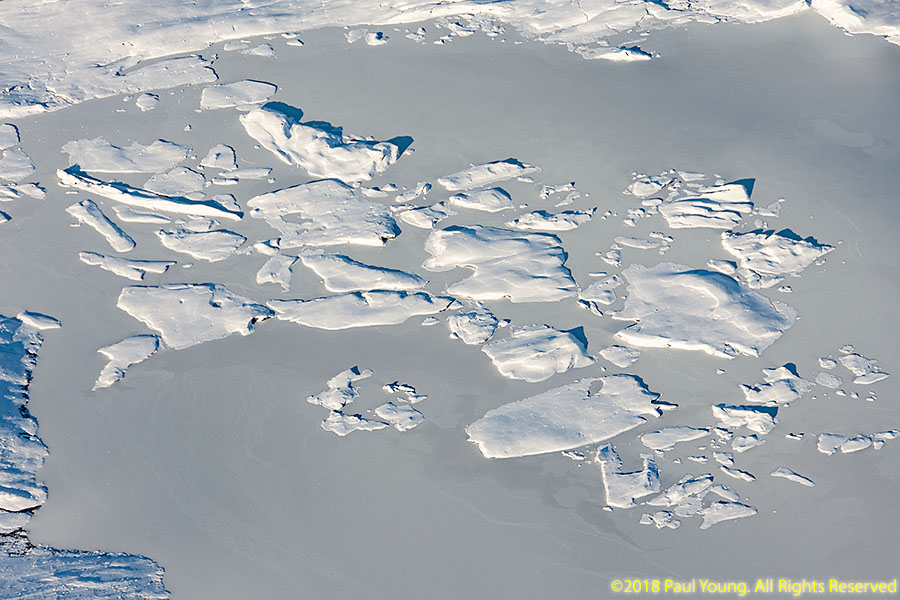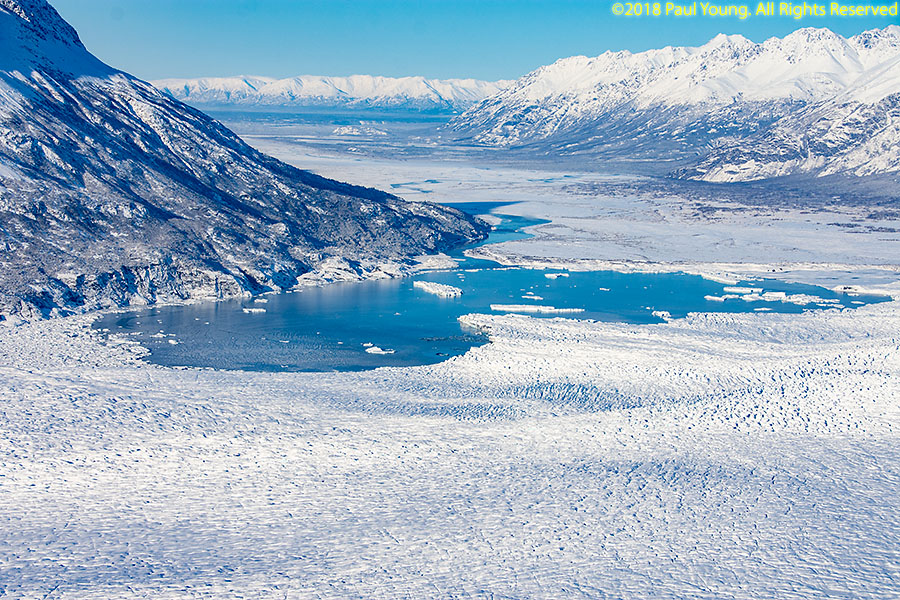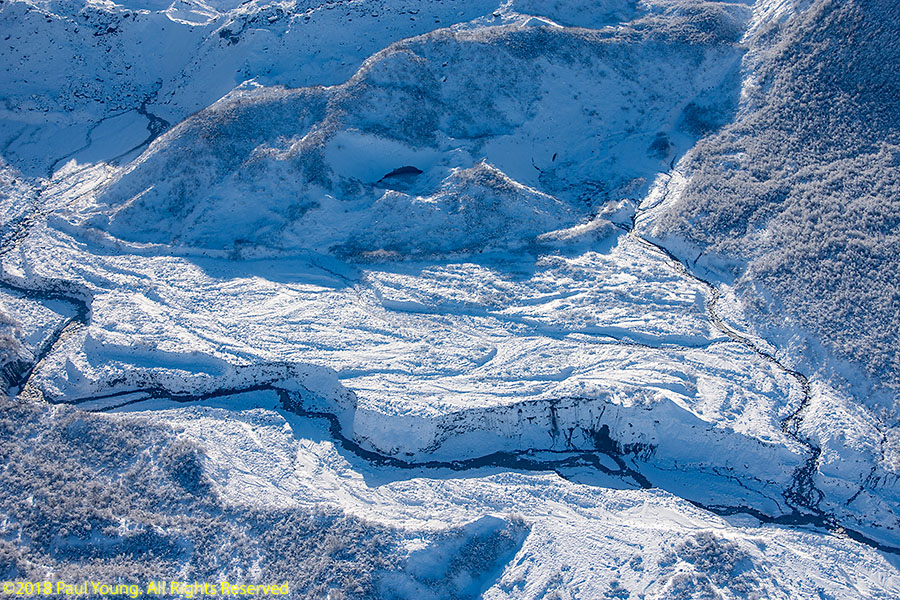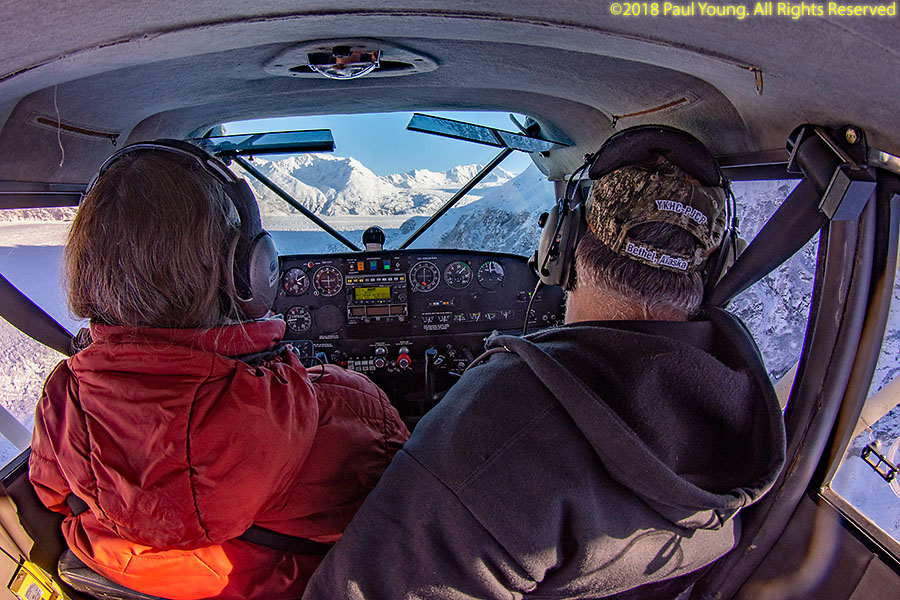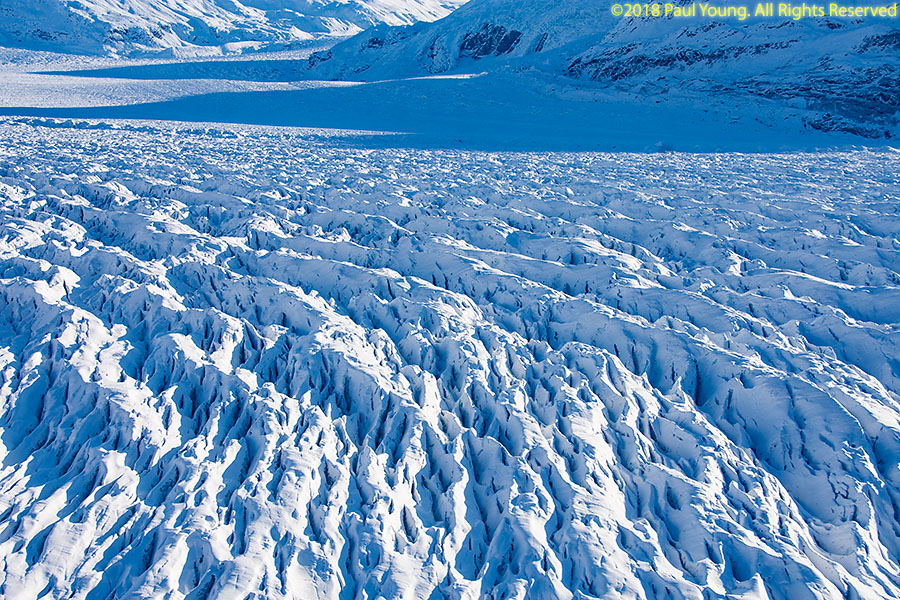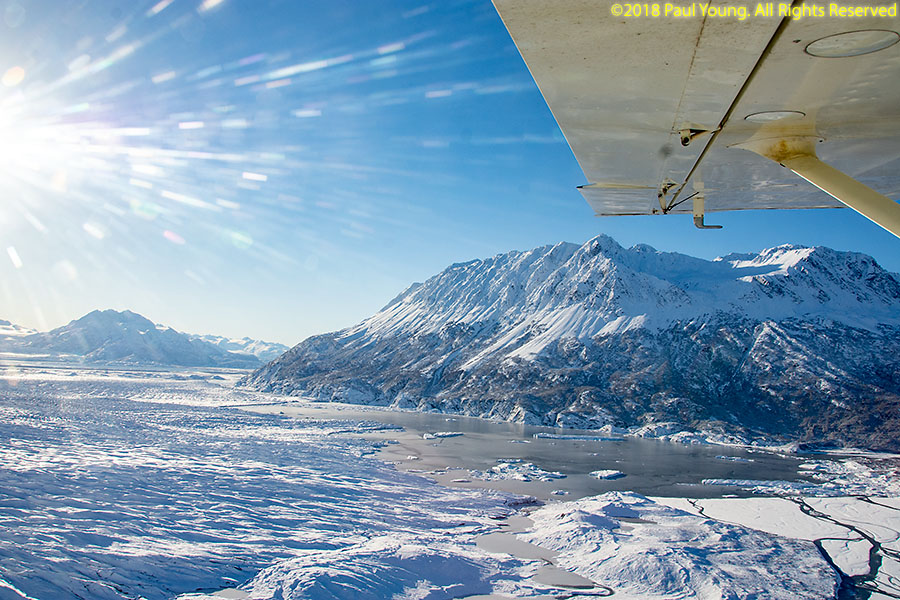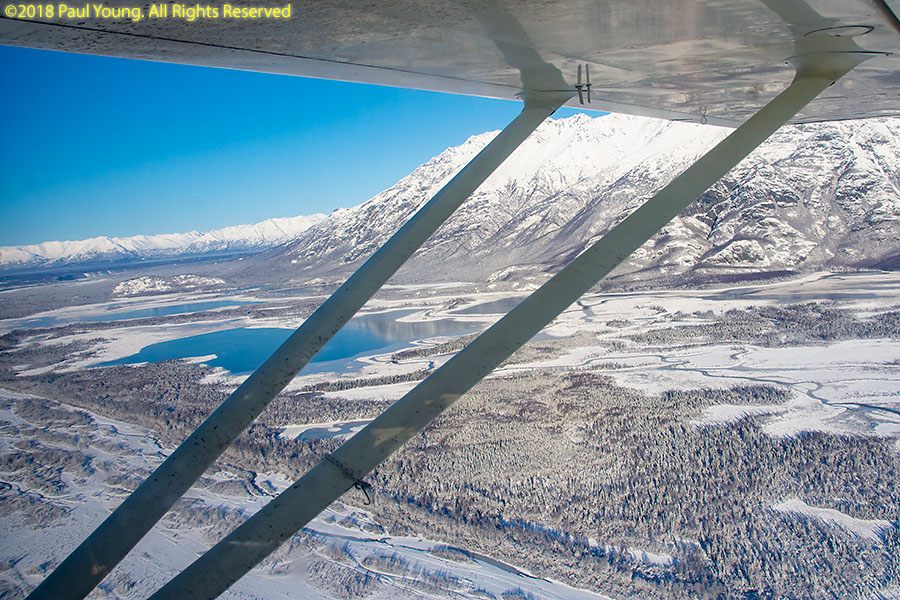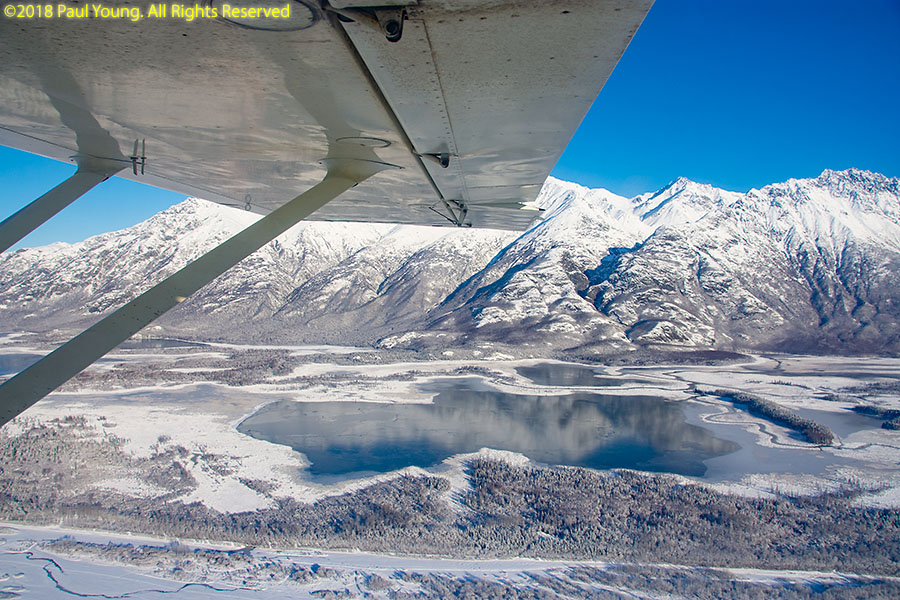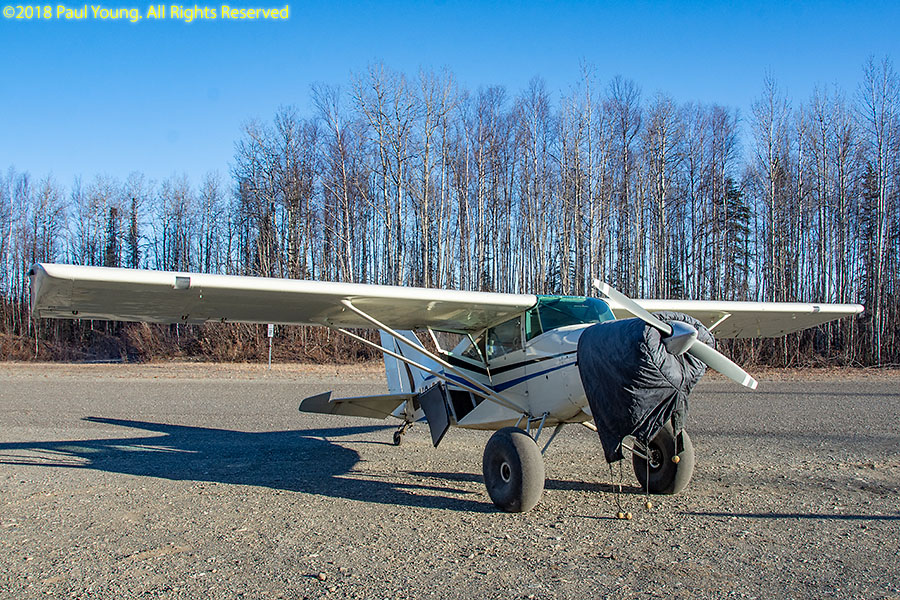 ©2018, 2019 Mermaid Underwater Photographic. All Rights Reserved.
Contact us at mermaid@underwater.org.
Last modified 11 November 2020