Mgahinga Gorilla National Park Photo Gallery
Mgahinga Gorilla National Park, Uganda's smallest park at the southwest tip of the country near Kisoro, protects mountain gorillas, Gorilla beringei beringei, and the endemic, endangered, bamboo-eating golden monkey (Cercopithecus kandti).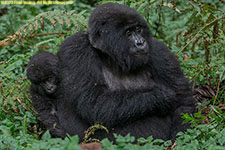 The 13.2 square mile park is located in the Virunga Mountains, a chain of isolated free-standing volcanic cones, and encompasses three inactive volcanoes. It ranges in elevation from 2227 meters to 4127 meters (7306' to 13,540'). Tracking of either the gorillas or the golden monkeys can be arduous at those elevations. Bwindi Impenetrable National Park has more families of habituated mountain gorillas at considerably lower elevations, but the golden monkeys can only be seen at Mgahinga.
Vegetation zones are the bamboo forest (habitat of the golden monkeys), Albertine Rift montane forest, Ruwenzori-Virunga montane moorlands, and an alpine zone at high elevation.
The park also has 76 mammal species and at least 180 bird species including about twenty Albertine Rift endemics.
Gorillas of Mgahinga Gorilla National Park: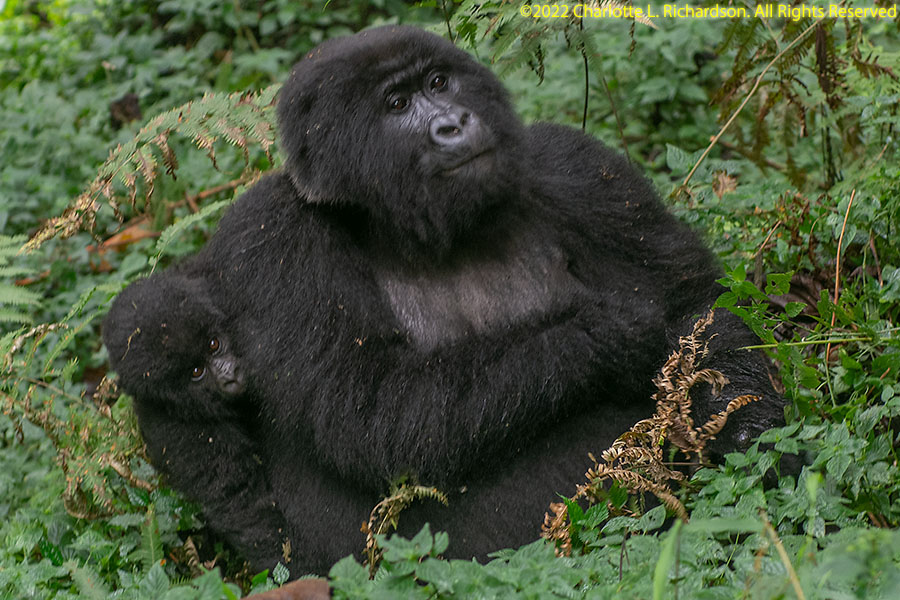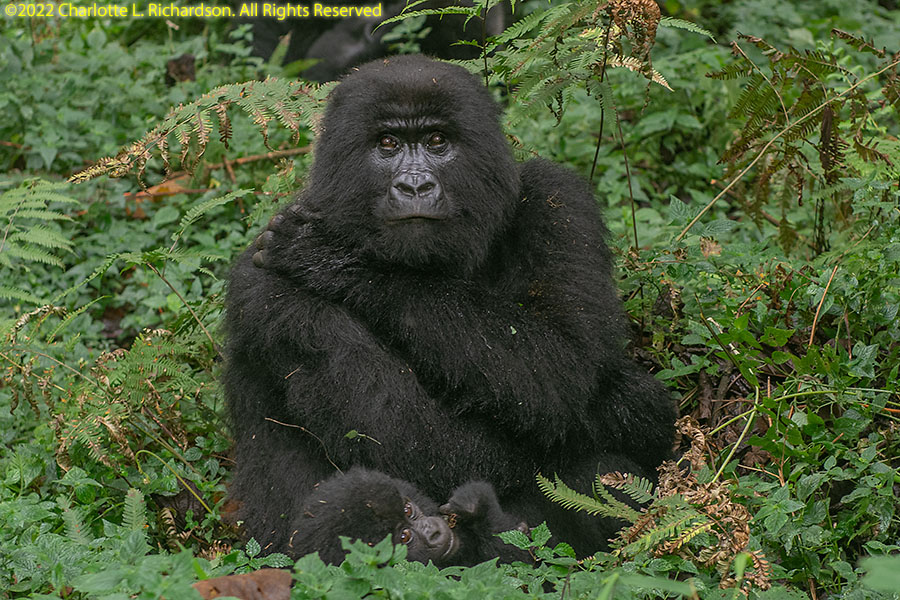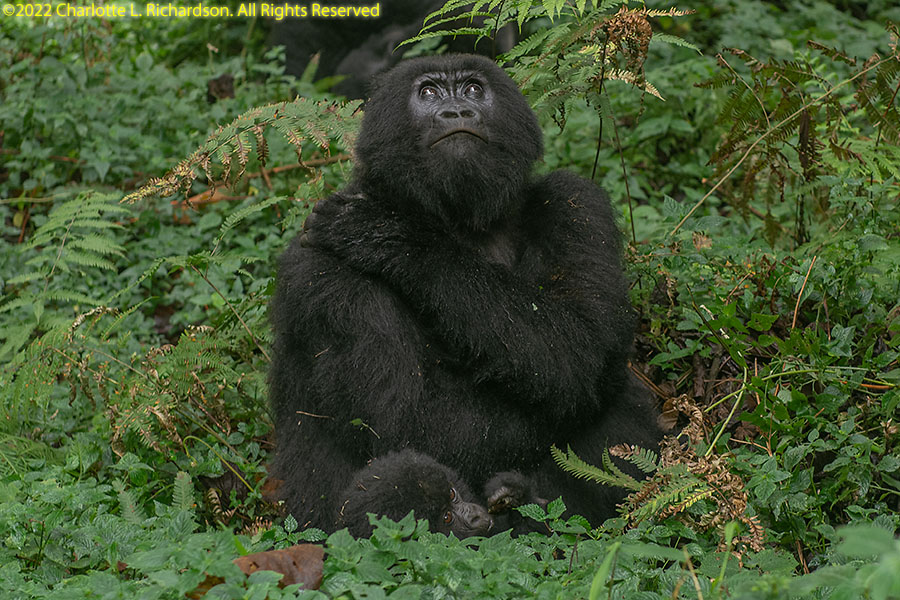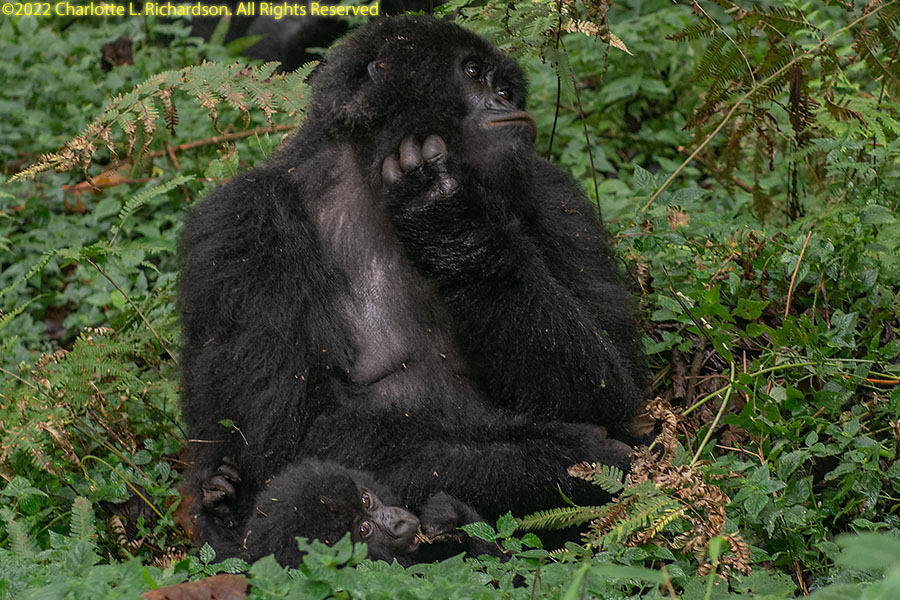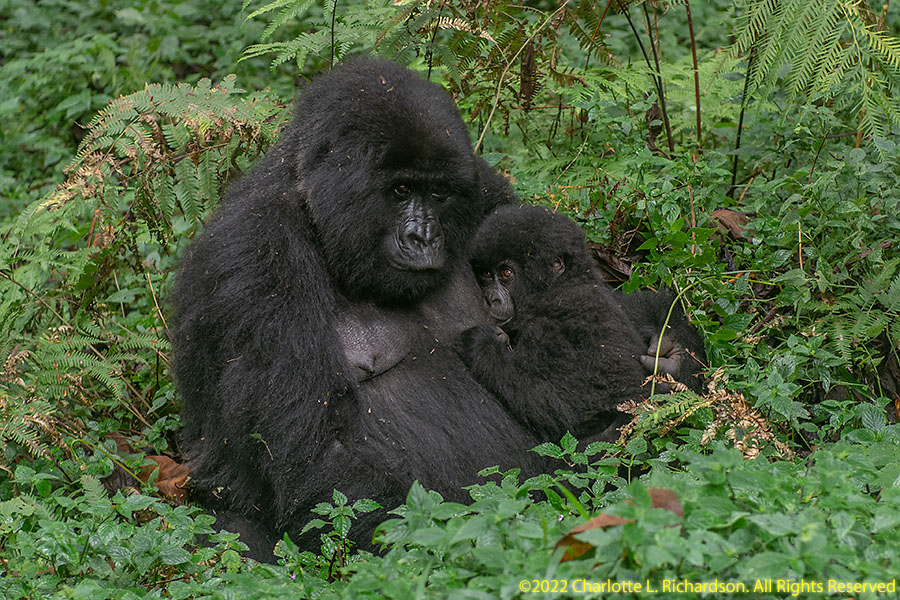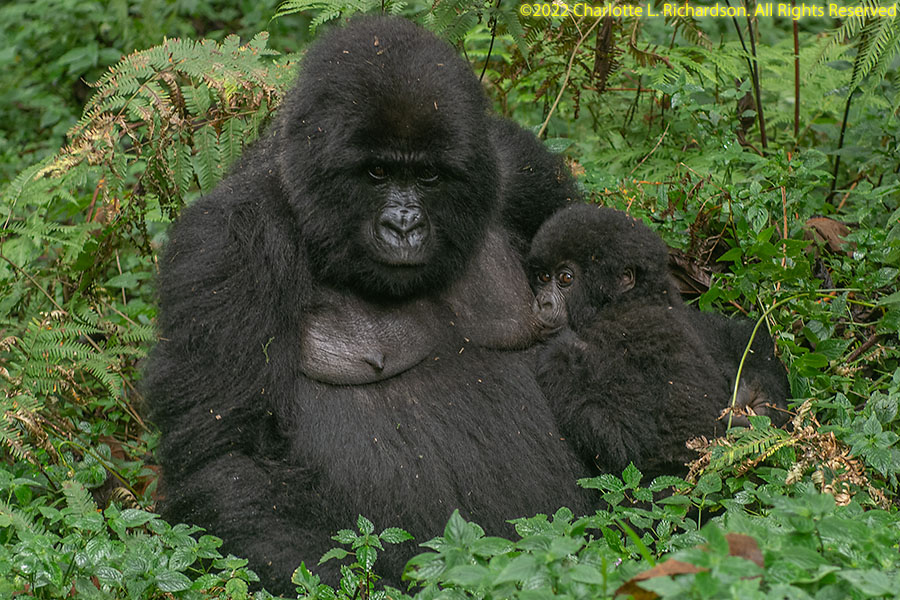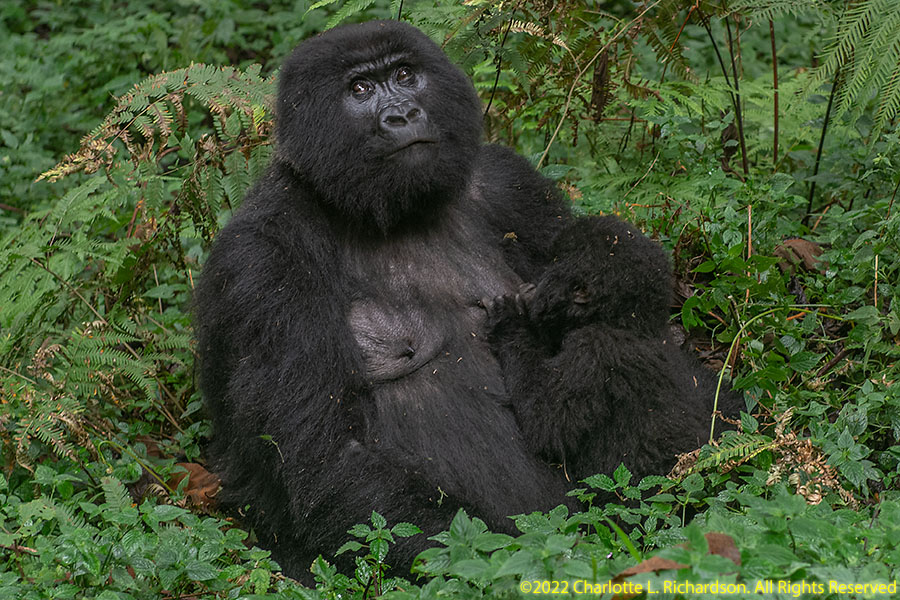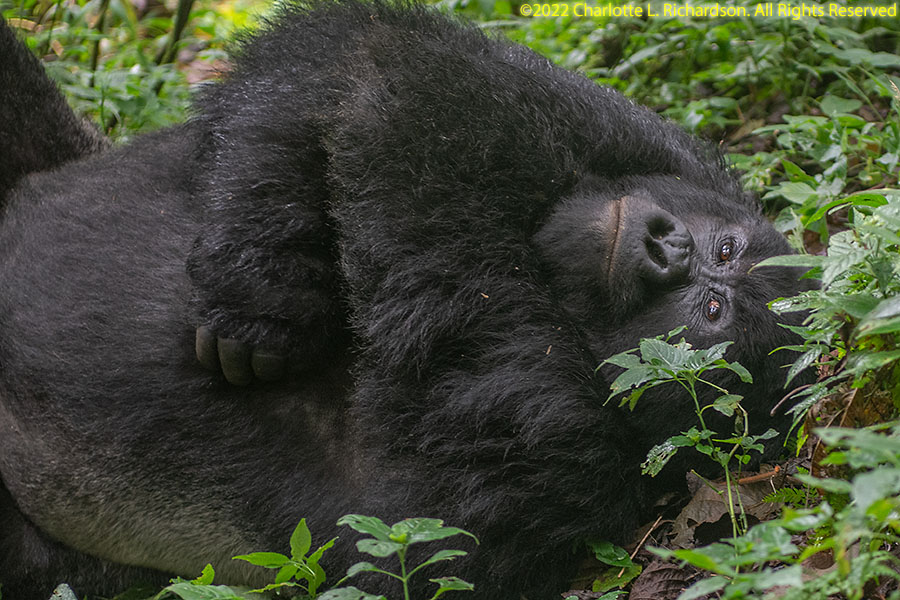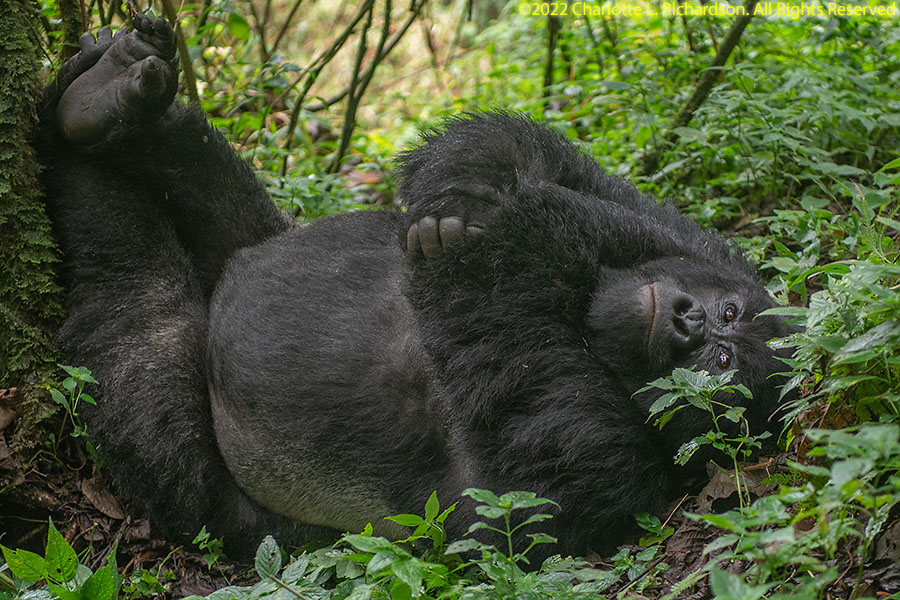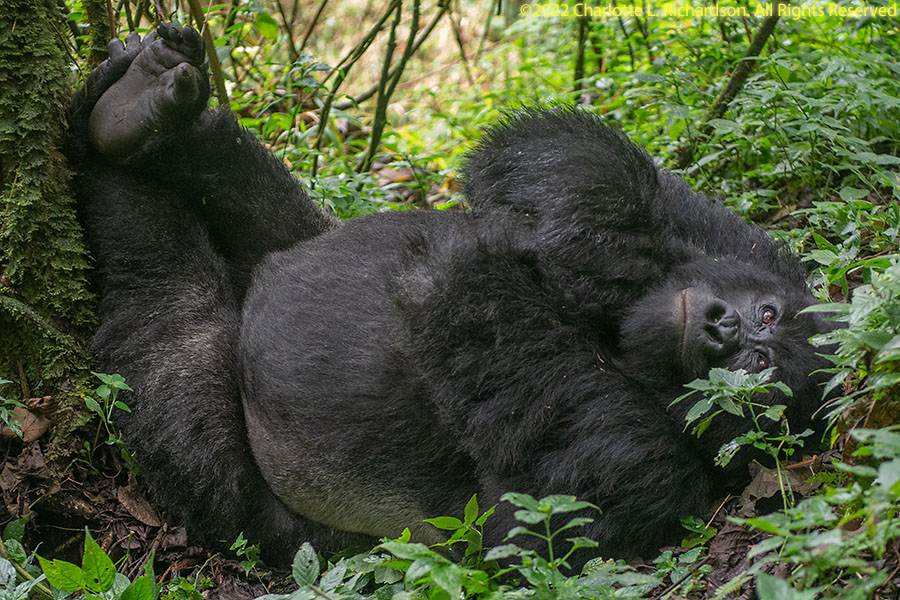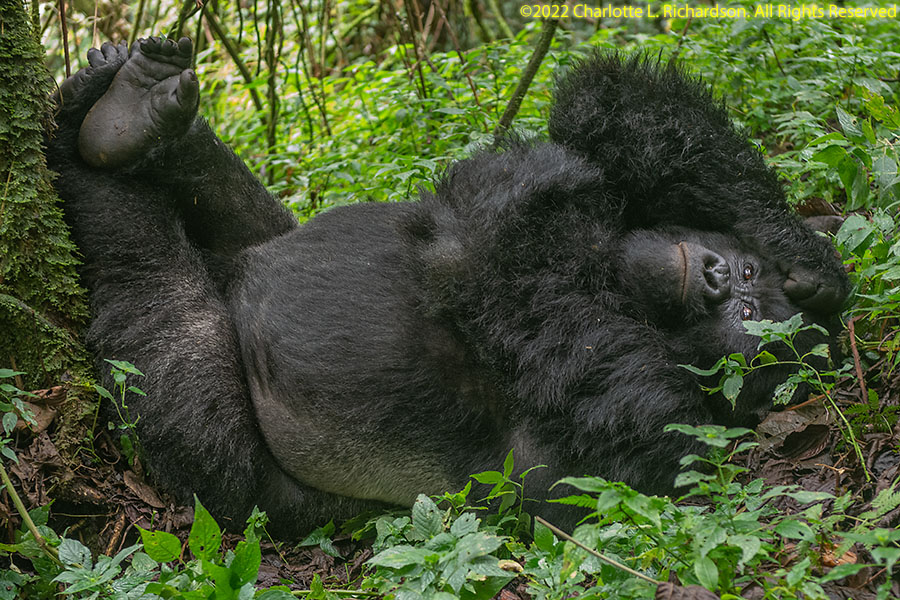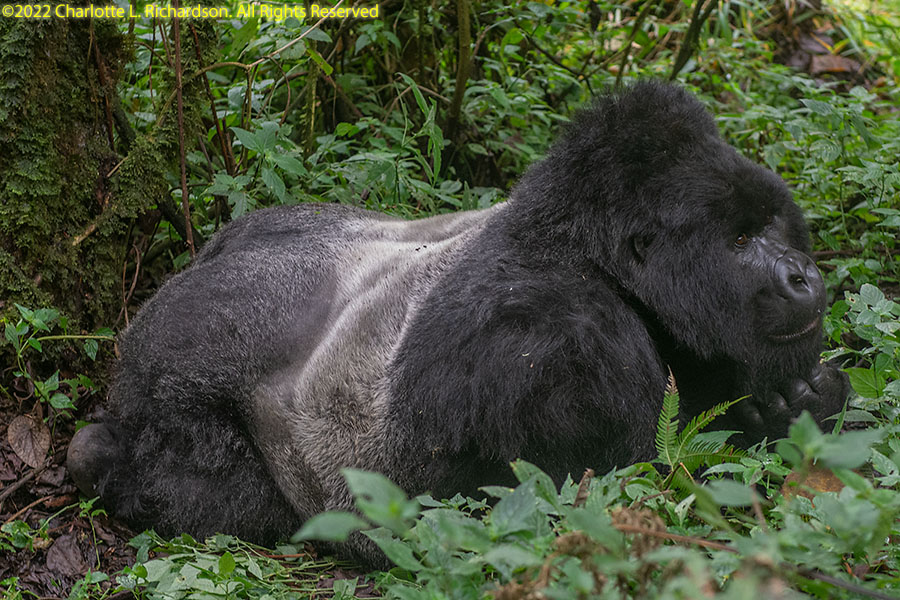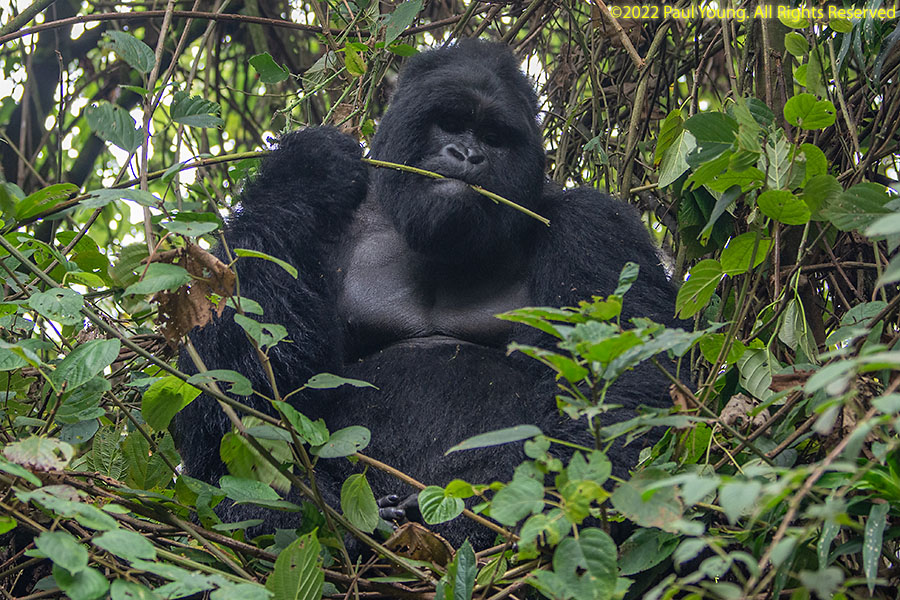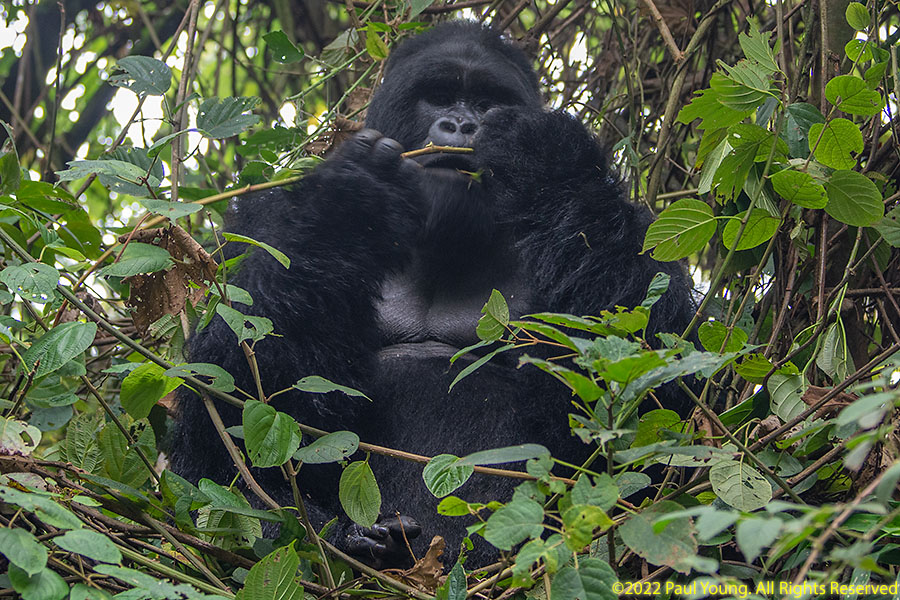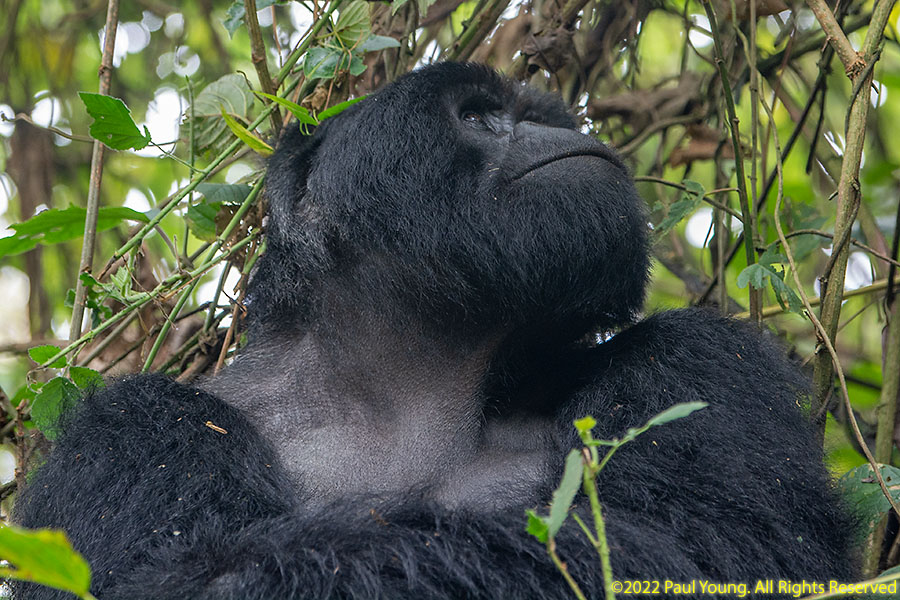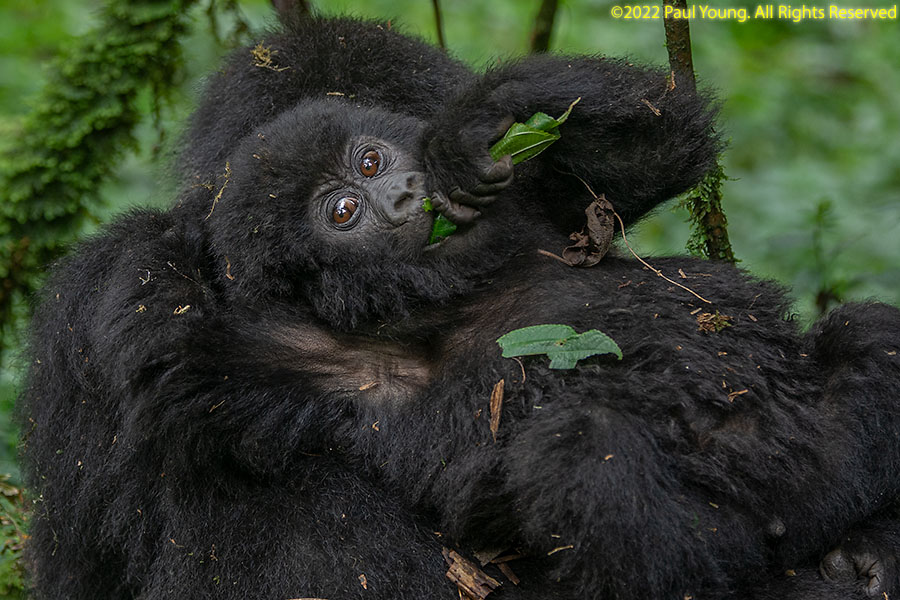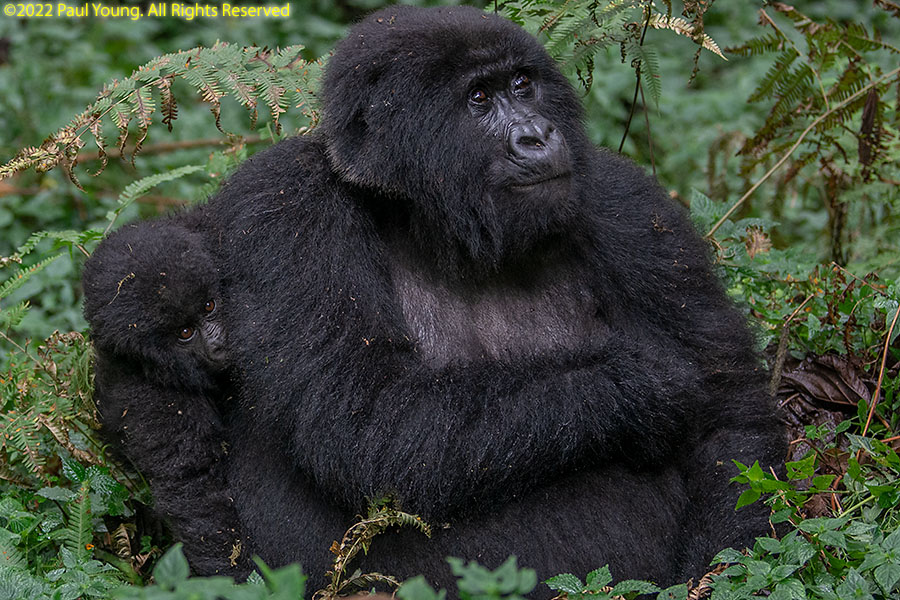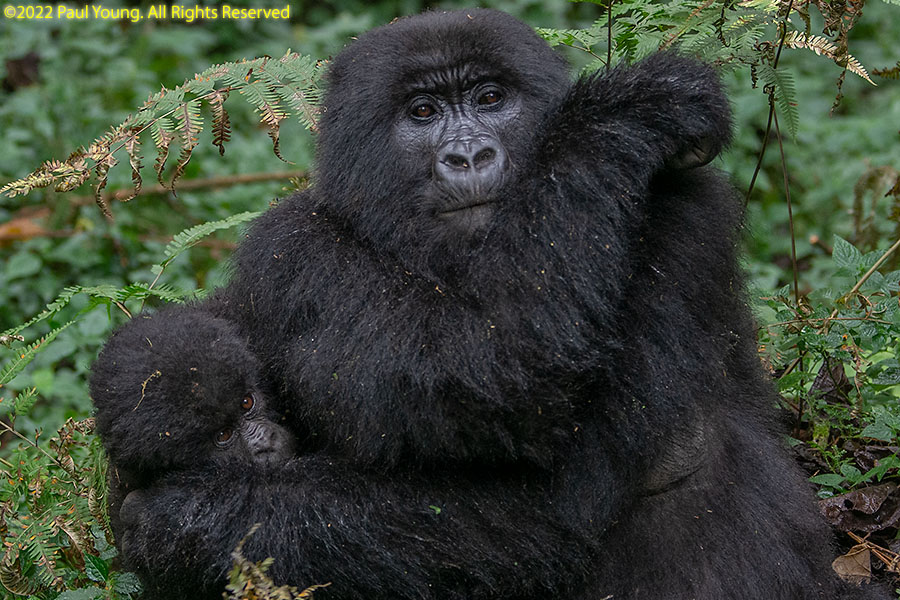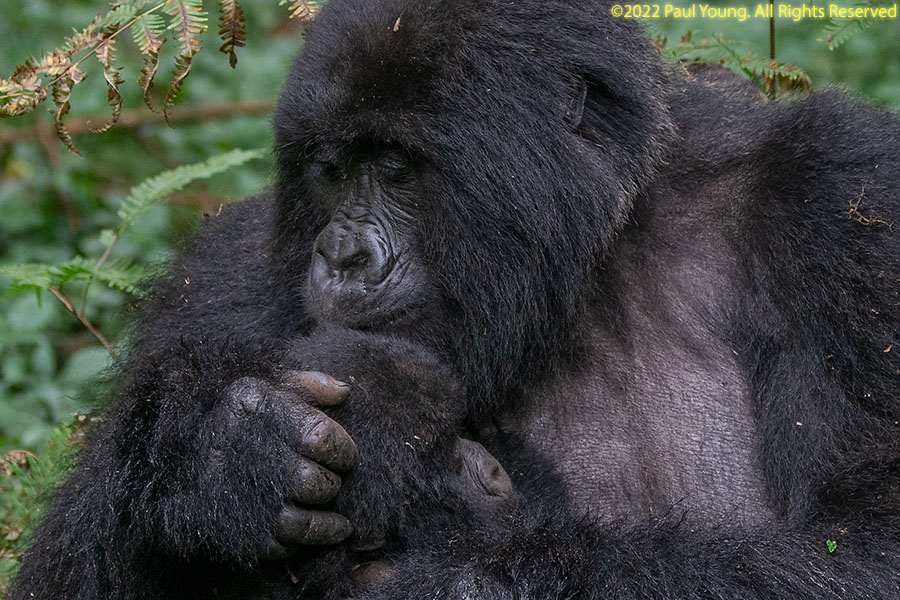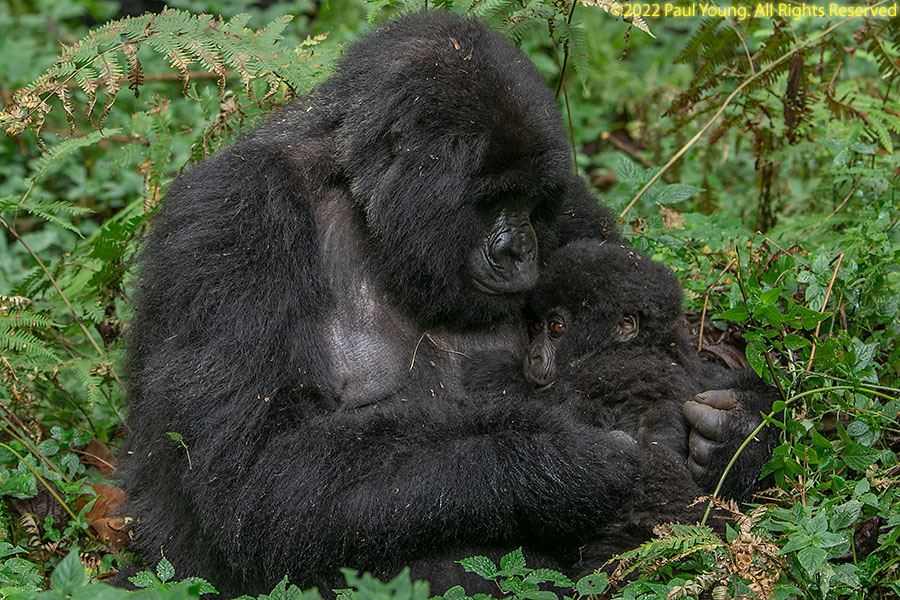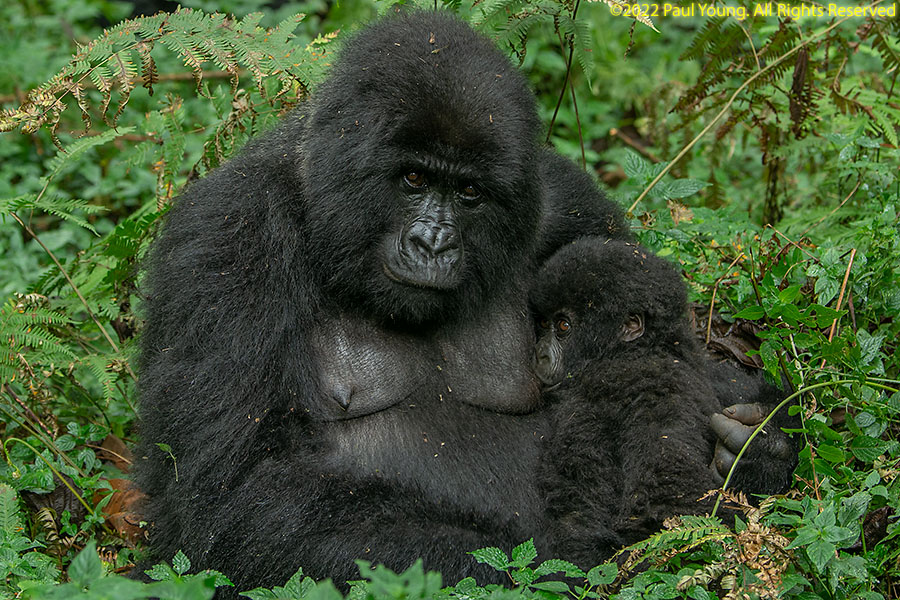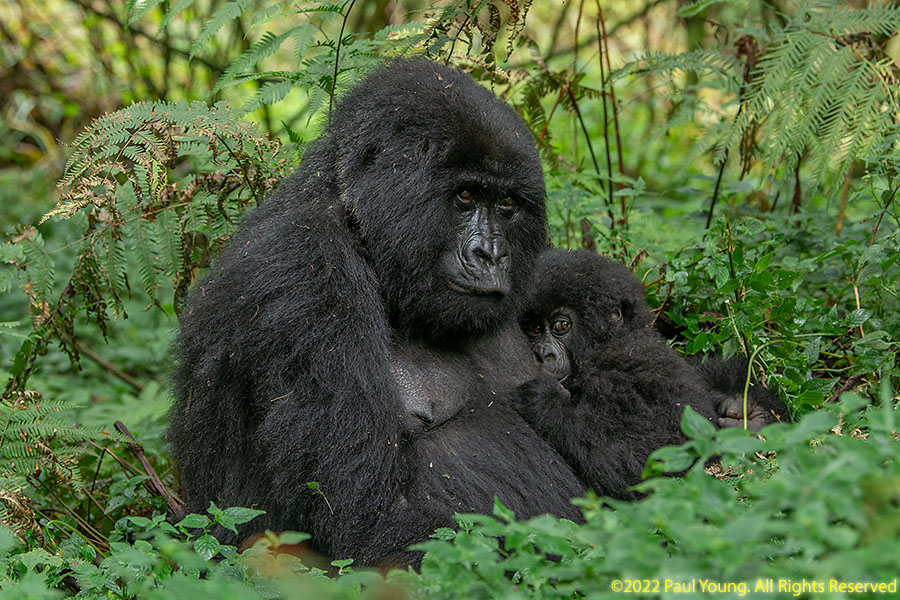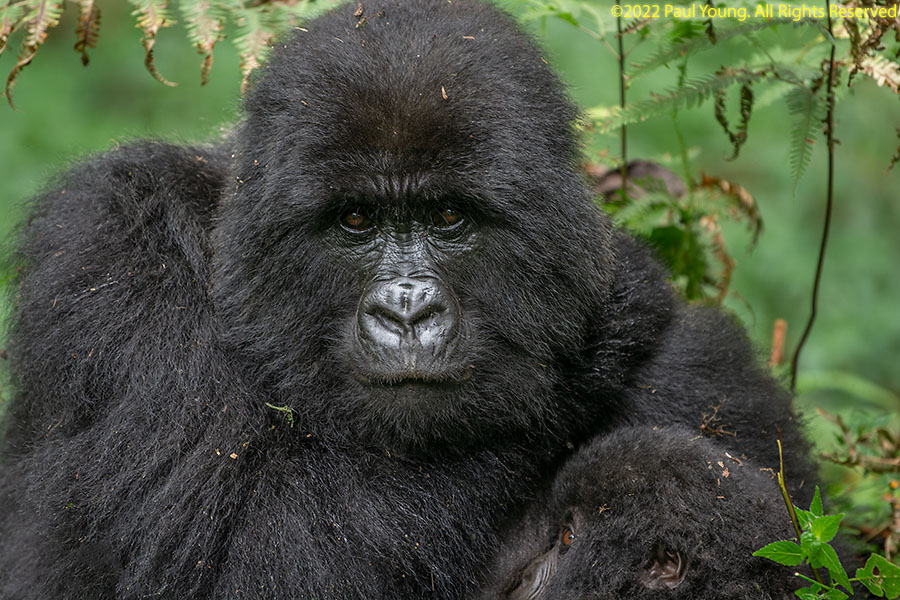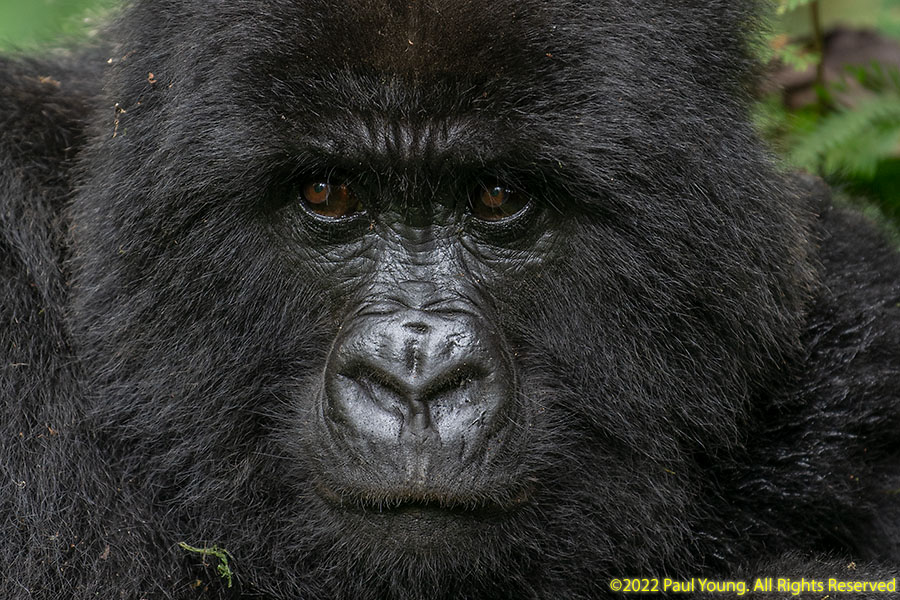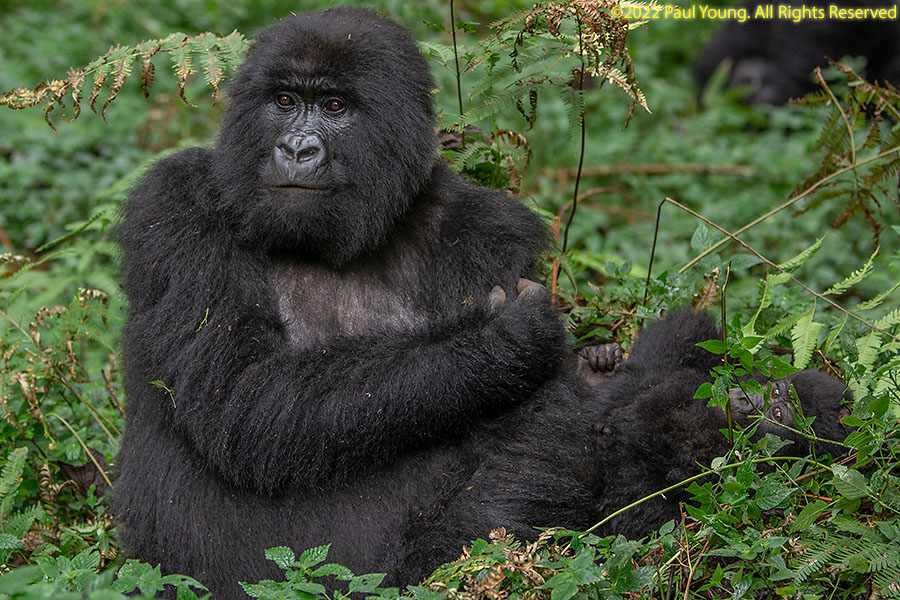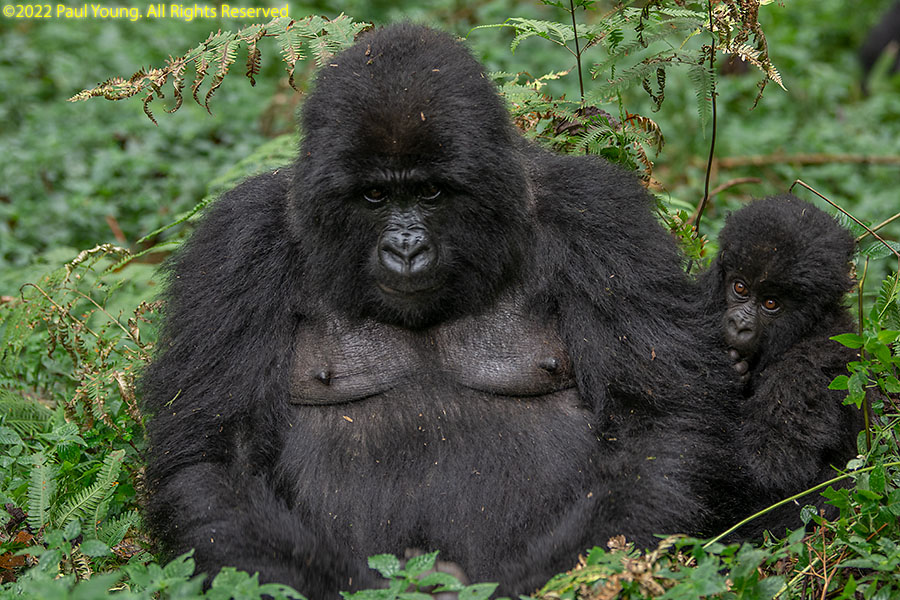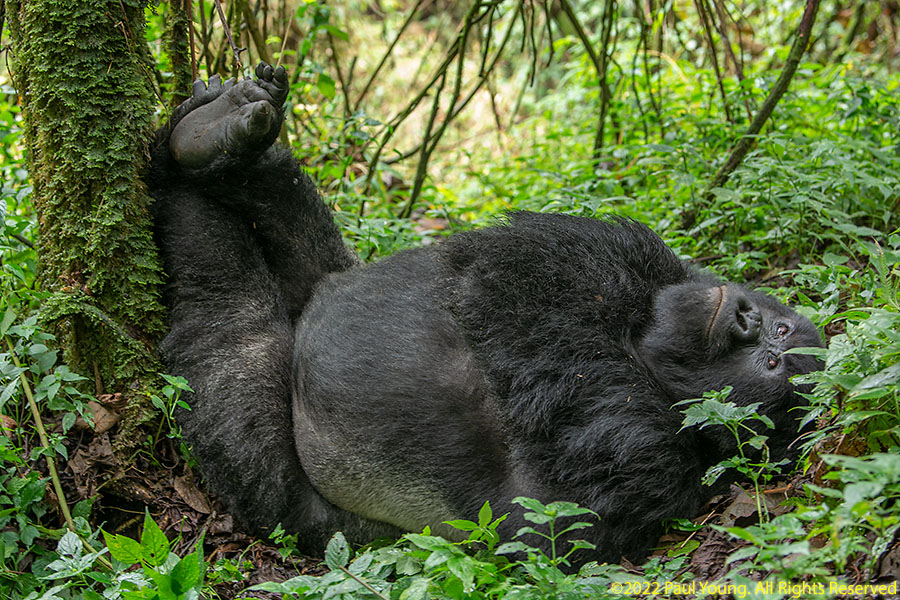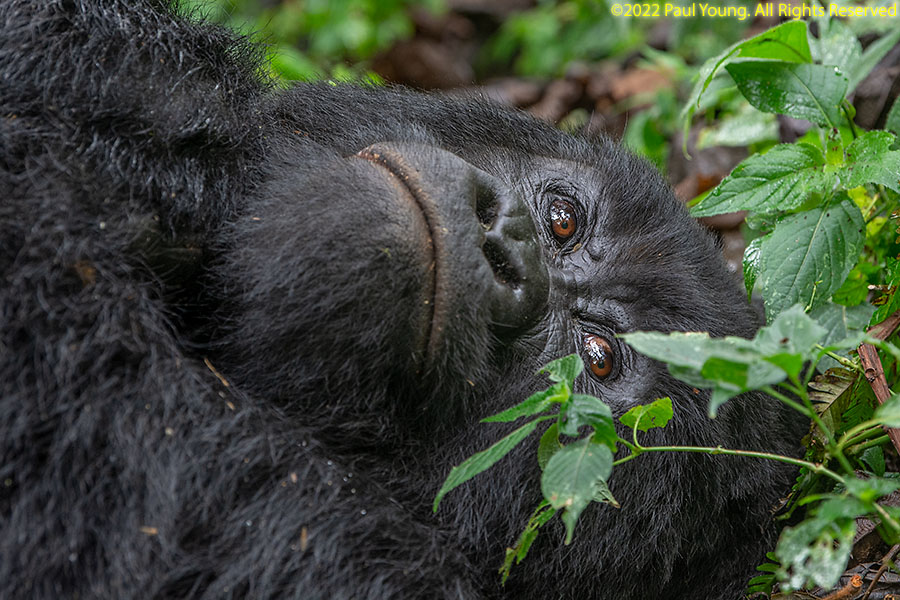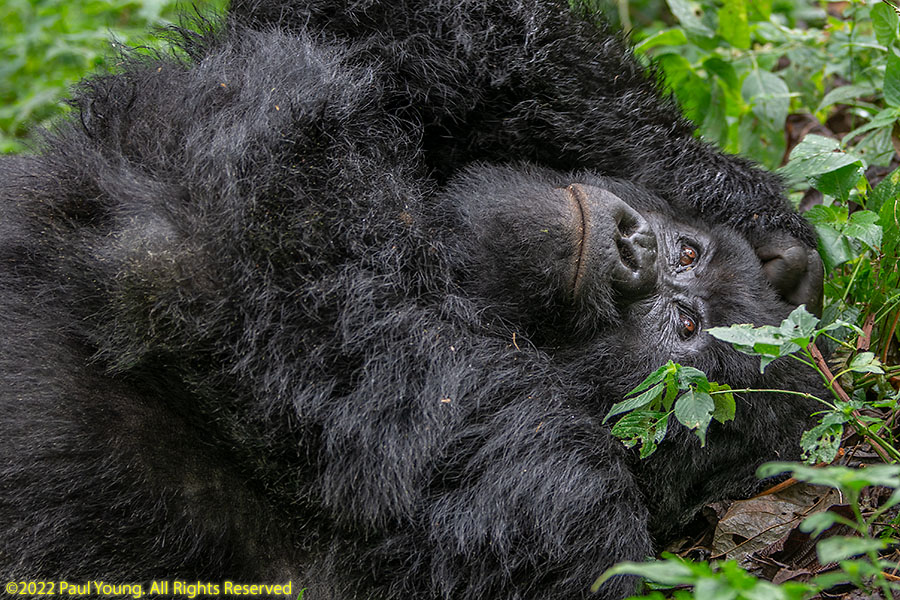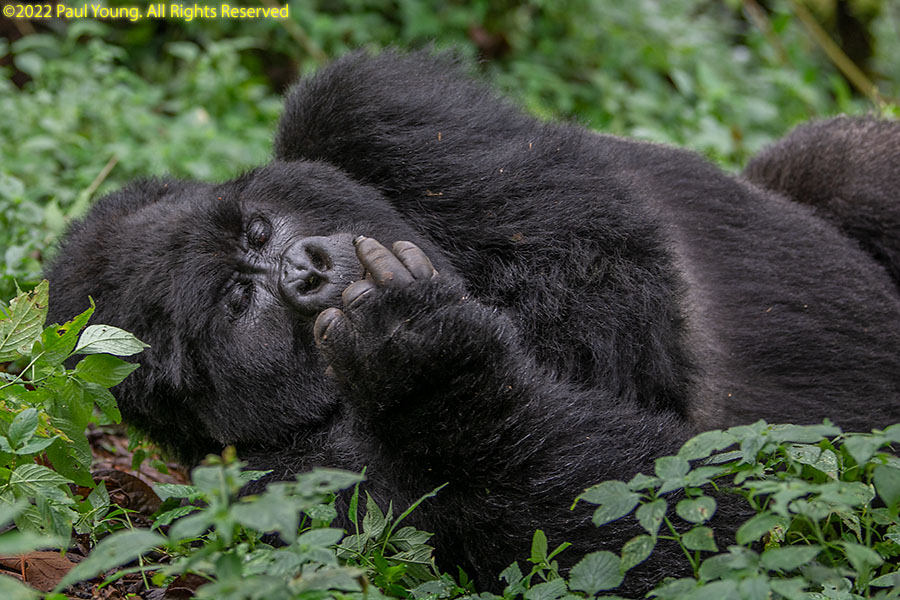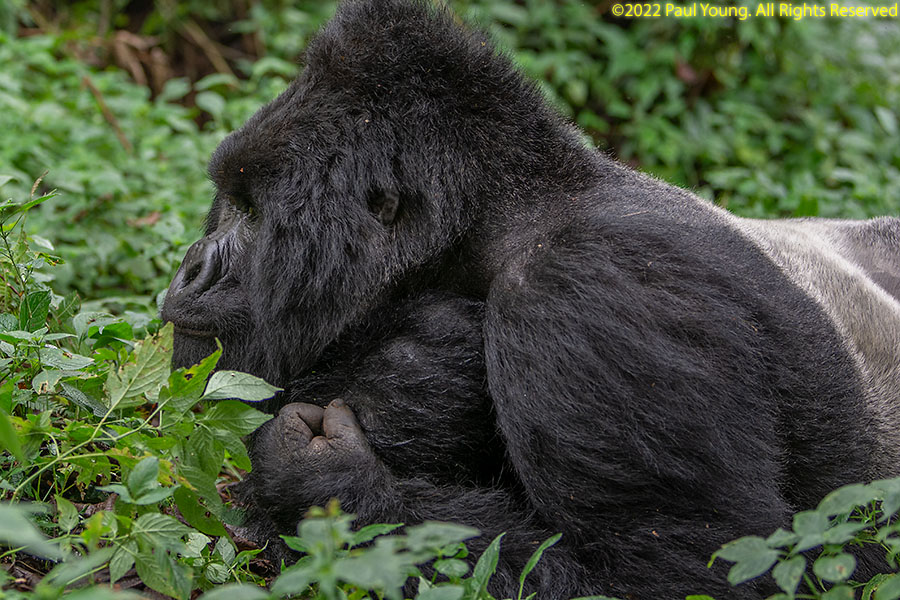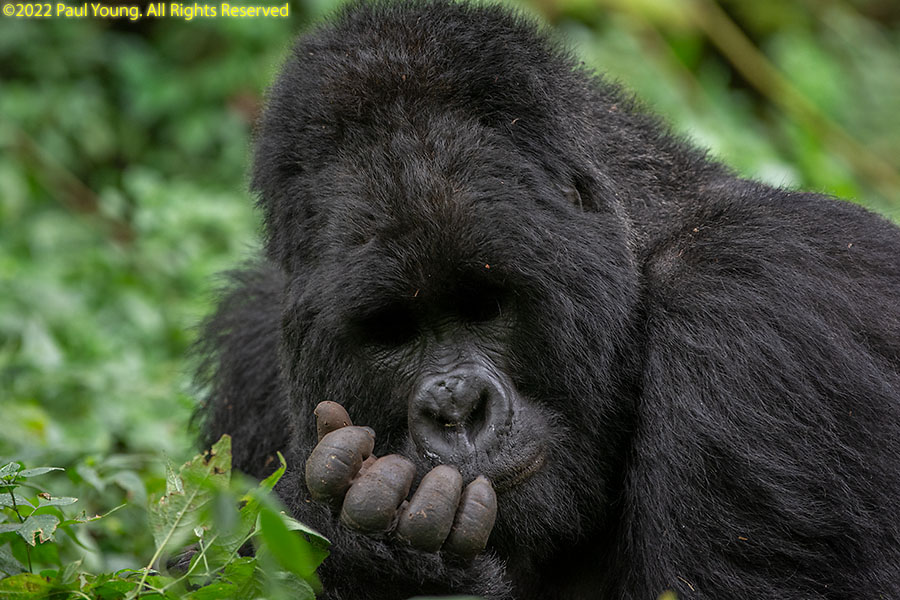 ---
©2022 Mermaid Underwater Photographic. All Rights Reserved.
This page sponsored by Mermaid Underwater Photographic. Contact us at mermaid@underwater.org.
Last modified 21 May 2023